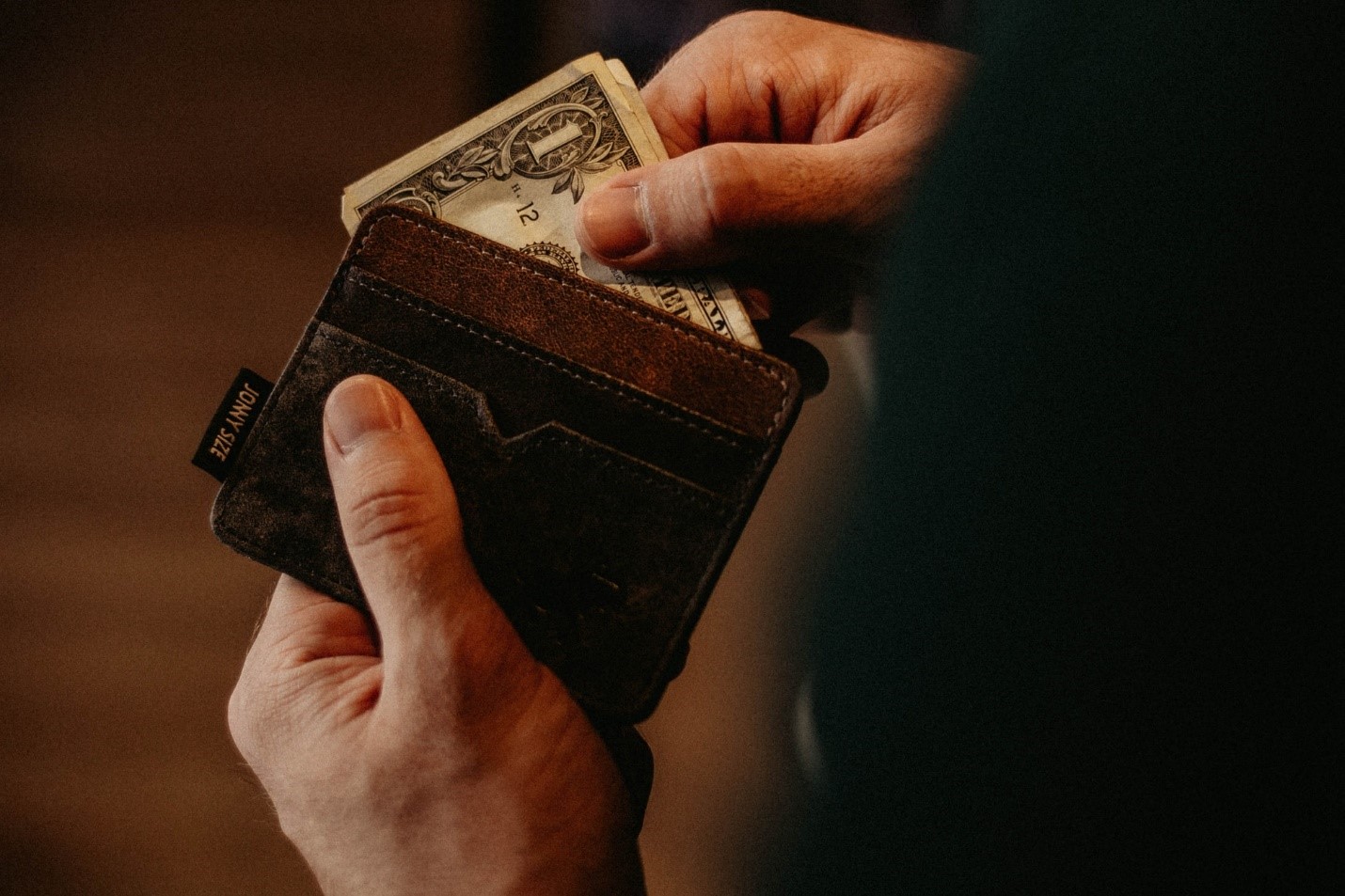 The world of eCommerce is constantly shifting. As it is a relatively new industry brought upon by the development of technology and the popularity of the internet and mobile devices, it is a realm that is going to continuously see major changes as people make purchases and shop through a screen.
In order to adjust to this ever-evolving landscape, eCommerce business owners need to be aware of the major trends impacting digital shopping and the ways that consumers are interacting with brands—and their wallets! As financial literacy improves and shoppers become increasingly aware of their spending and saving habits, businesses need to be ready to adapt to this behavior.
The importance of an eCommerce adaptable business model is especially vital during the time of a global health pandemic. With financial hardships caused by shutdowns impacting millions of Americans, spending is going to be put on a tighter leash for those most impacted as people focus their finances on covering necessities over wants, such as food and shelter.
In order to get the best grasp on all of these elements and trends in consumer finance, read on for a full breakdown of major trends you can expect to see now and in the near future, and how you can adapt to them and allow your business to grow.
Financial Resources at Their Fingertips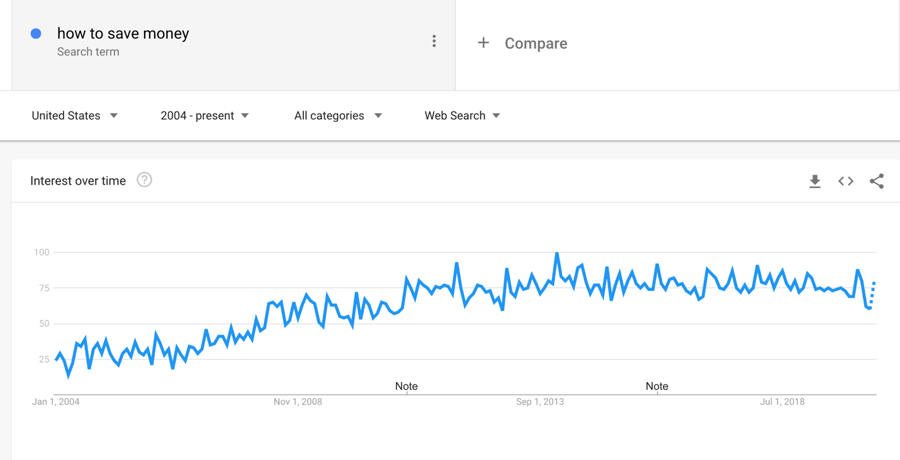 Google Trends data showing a steady increase in interest for "money saving" related topics.
As smartphone access becomes the norm of everyday life, more people find themselves with access to a vast amount of information at every turn. It's no surprise that this has led to a broad array of financial literacy resources. From blogs to YouTubers, everyone is trying to cash-in on the growing interest and become a guru on how to achieve financial success in life.
Recent studies have even shown that people are saving more than ever before. This highlights that there is a growing desire among many individuals to become more financially savvy and aware of the money coming in and out of their bank accounts. In order for an eCommerce business to keep up with the ever-changing trends within the financial world, it's important as an to consider these important questions about their own finance strategy:
What is the economic group I am selling my products to?
Do my product costs match these target groups?
Does the quality of my products match their price?
These all play a major role in your pricing as well as your marketing strategy. For example, if you are attempting to market yourself as a luxury brand, make sure your pricing strategy matches this overall brand image, to create an air of exclusivity. On the reverse side of this, if you are attempting to market your brand as being affordable, do some digging into the costs associated with similar products marketed as affordable to be sure you are offering the best deals.
Easy Access to Online Banking
Traditional banking methods, like paying a visit to a teller at a brick and mortar location, have fallen by the wayside in recent years. This is allowing for a new form of the financial institution, known as digital banking, to step in and take its place in many ways.
Through apps, websites, and other online software, banks and other financial institutions are able to offer their services online as opposed to in-person, often at a lower price due to lower overhead costs associated with physical locations.
As institutions are finding these platforms attractive due to their low costs, consumers are also finding the convenience of digital banking attractive. Part of this is due to the many features available alongside it, such as being more affordable and allowing users to receive earlier paychecks in some cases.
In order to best optimize your business for all the different online banking options available, be aware of the options available to today's consumer. From Neobanks to credit unions operating online, it's important that your business accepts payments from all of these types of platforms. Make sure your payment processor is accessible to the variety of financial services out there and make adjustments if necessary.
Mobile Wallets and Fin-Tech Growth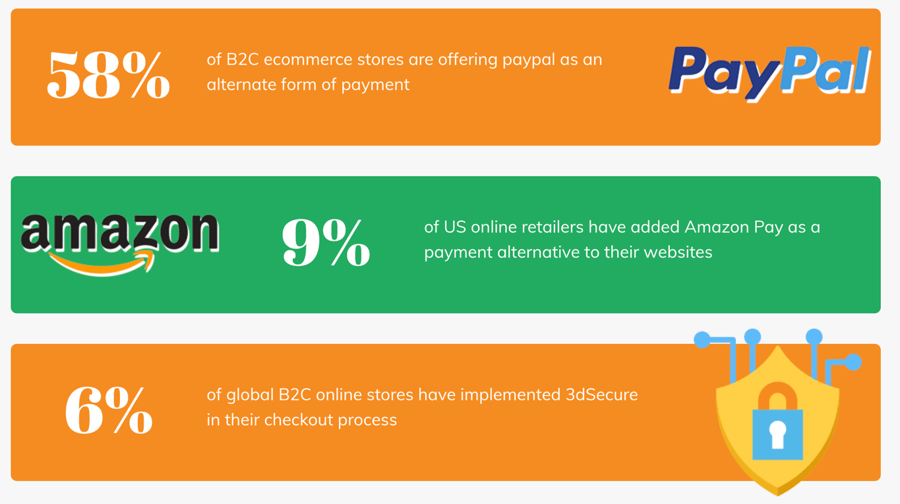 Data on the growth of mobile payments in the B2C commerce space.
Alongside digital banks, mobile wallets and payments are also seeing substantial growth. Consumers are not only able to make payments without cash, but simply by using a personal debit or credit card that they linked to their smartphone. This type of contactless payment option is quickly becoming available on many mobile platforms and is growing in popularity due to their ease of use and accessibility.
By boosting the speed at which payments can be made on these platforms, you will be able to improve the speed at which your customers are able to make purchases, and inevitably earn more revenue. This holds especially true for businesses operating with a subscription box service, where timely payments are vital. One way you can do this is by setting up auto-payments, whereby your customers can link their mobile wallet to your website to automatically pay their monthly subscription.
In order to make this option accessible to your customers, you will need to make your website accessible for mobile wallets and payments. To do this, check in with the software that manages your payment processing, and see if they have options available that will allow your customers with mobile wallets to make payments. If this isn't an option, you do have the option to set your store up with a mobile wallet provider such as Google or Apple Pay to accept these payments.
Similarly to consumers, eCommerce stores should be adapting to the changing FinTech market. This means finding the latest and greatest tech available to help you optimize your payment processing speed, as well as finding new ways to automate the way your business manages money. For example, there are now plenty of financial software on the B2B end that can make your life easier, with digital business banking, budgeting software, online loan services, and more.
Coupons and Discounts Galore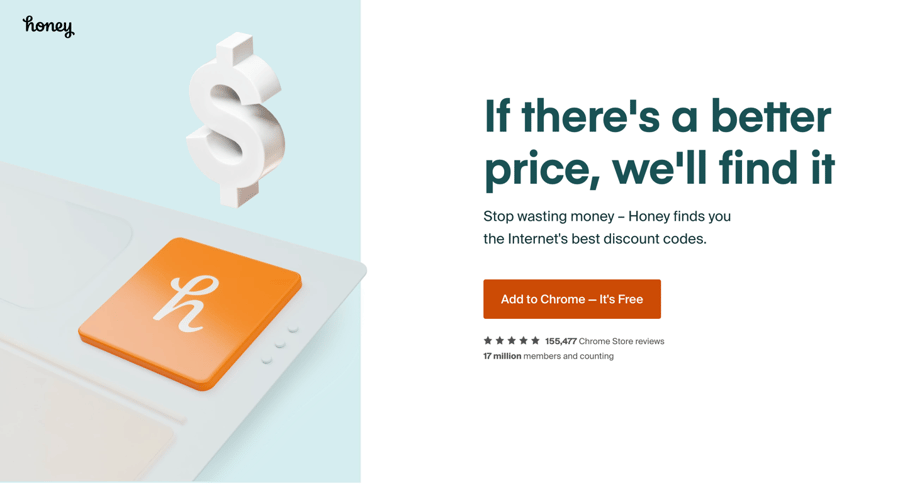 Honey, one example of the many coupon platforms available to consumers today.
As mentioned previously, customers are becoming more financially savvy. For businesses, this means that they are more likely to look for discounts and coupons where possible, especially within the eCommerce space. When major players such as Amazon are able to undercut competitors with the lowest rates, staying afloat by providing discounts and deals could keep your business ahead of the game.
Keep in mind that customers have access to browser add-ons such as Honey, which allow them to find the best deal on the web for a specific product, while shopping on your web store or even in their shopping cart. For this reason, it is important to be up to date on competitors' products and offer competitive pricing. Where possible, it also makes sense to provide services such as price match guarantees, where you can offer customers the prices of your competitors when they can provide proof of their offering.
AI Offers Both Financial and Customer Support
While AI may seem like an idea straight out of a science fiction novel, the truth is it is slowly becoming more of a reality than ever before. AI is now a popular investment strategy, with some major investment banks offering some form of it. This process involves having a highly intelligent computer program determine which investments are the best to make and purchase/sell the stocks when necessary.
While AI stock investment may seem a bit far-off from the everyday person, it's actually available to many people looking to make investments this way. As technology is becoming more common in everyday life, and as this AI gets closer to the consumer level, it isn't far-fetched to see it becoming a part of banking, credit cards, and mobile wallets as well, advising and assisting them with every purchase they make.
With this in mind, it's important to understand how AI works. By nature of its design, AI is about machine learning. The robot software is designed to be able to learn about certain things that the programmer has coded it to learn about. As it is fed information, it uses this to adapt and make changes to the way it behaves. This pattern continues, and soon the AI is able to be fully optimized to the task at hand.
One great way businesses may be able to adopt this, in the long run, is with intelligent chat features in B2C communications. Because of the nature of AI, it can serve as a great tool for customer service as it allows businesses to automate chatbots to provide quick and immediate service. Since AI is always improving, any AI software you use will be able to get constant updates and feedback by engaging with customers, as well as software updates from the developers.
Moving Forward
While technology is still changing and growing every day, it's important for businesses operating in the eCommerce industry to be aware of these new changes. By doing so, you will be able to put your business a cut above your competitors and provide higher quality service and products to your customers.