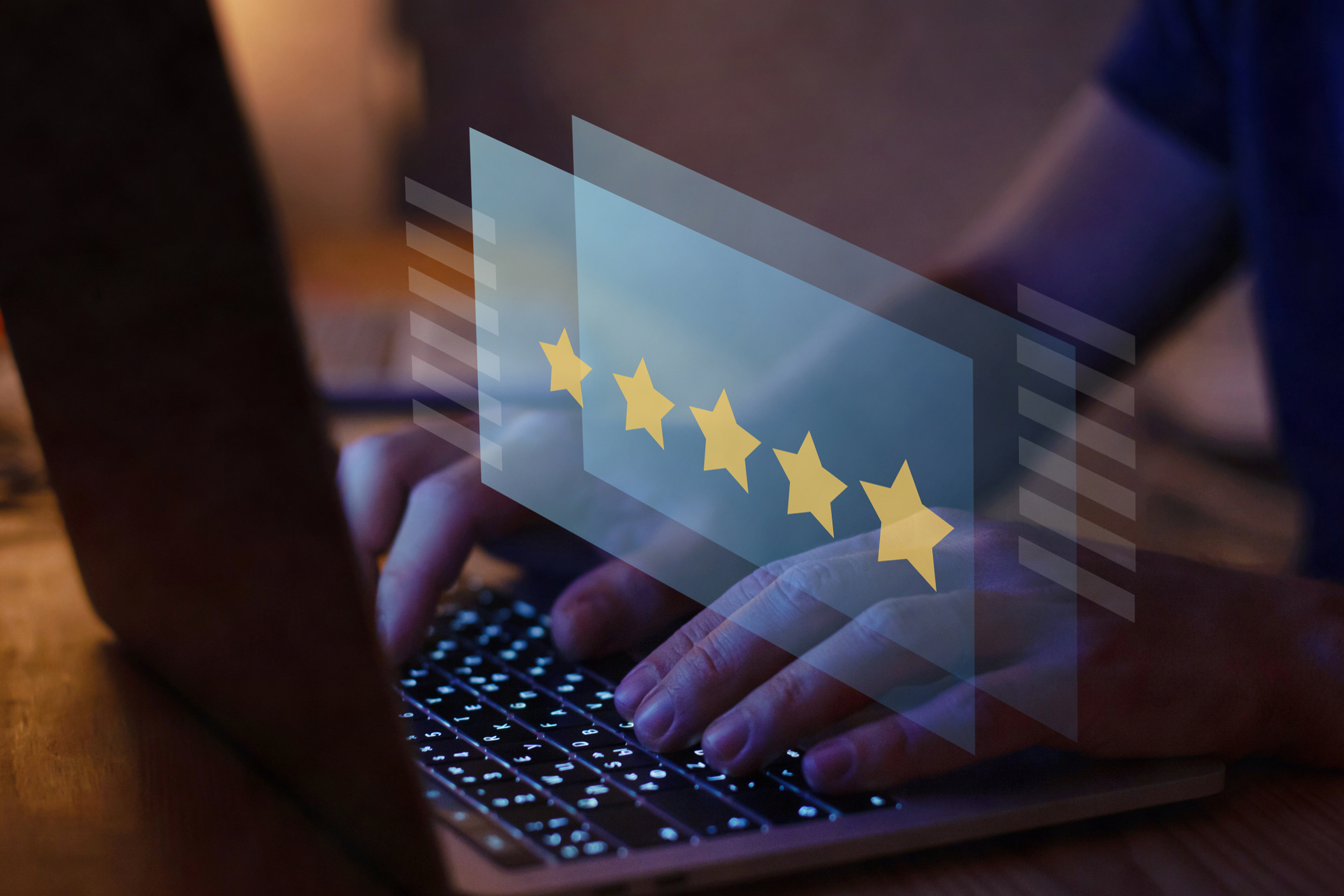 Any business that serves a large number of customers must pay close attention to the customer experience. Improving that experience is critical to the long-term growth of the business. But how do you improve that experience as an eCommerce business owner?
Using various tools and techniques to improve customer experience can significantly impact business success. You may even be using some of these strategies already – especially if you're optimizing for search engines or implementing automation into your business processes.
Let's discuss the benefits of building customer relationships through automation and SEO activities.
3 Ways That SEO Can Improve the Customer Experience
SEO isn't just valuable for increasing traffic for your website. Because Google values the user experience, you'll need to ensure that your site is easy to use for customers if you're optimizing for search engines. Let's dive into how you can boost SEO while enhancing the customer experience on your eCommerce website.
1. Backlinks
The ideal strategy to get organic traffic from another website is link building. Pages with many backlinks usually achieve good results in organic search results. They improve your website's discoverability, accessibility, and SEO ranking. If someone posts a link to your website on social media, we can consider that a backlink.
However, how does that apply to the customer experience? Because backlinks help your website rank better on search engine result pages, they can help users find answers more easily if your business's website is relevant to their needs.
Some backlinks are more authoritative than others. Let's discuss what factors distinguish a backlink from other backlinks:
Domain Authority: Backlinks from sites with high domain authority have more value. The more authority a site has, the more authority it can pass on to your site.
Anchor Text: This is the text that appears highlighted in a hypertext link and can be clicked to open the target web page. It is crucial to know what is in the anchor text. Backlinks are valuable if they contain your target keyword in the anchor text.
Relevance: Backlinks from related websites are much more important than if they are from a different industry.
"Do Follow" Links: The "original" types of links that add value between websites are called "Dofollow Backlinks." Links that do not transfer authority from the source website to the target website are called "Nofollow Backlinks." Nofollow backlinks are usually not helpful for your SEO. If a backlink is "Dofollow," it will help your SEO.
New Links: If the website that linked you didn't link you before, that's more valuable.
2. Site and Page Speed
Customer experience can also be influenced by page speed, which is one of the elements considered for higher search engine ranking. Customers who need something from your website don't want to wait. Consider optimizing your website to run smoothly, quickly, and effectively to provide a much better user experience.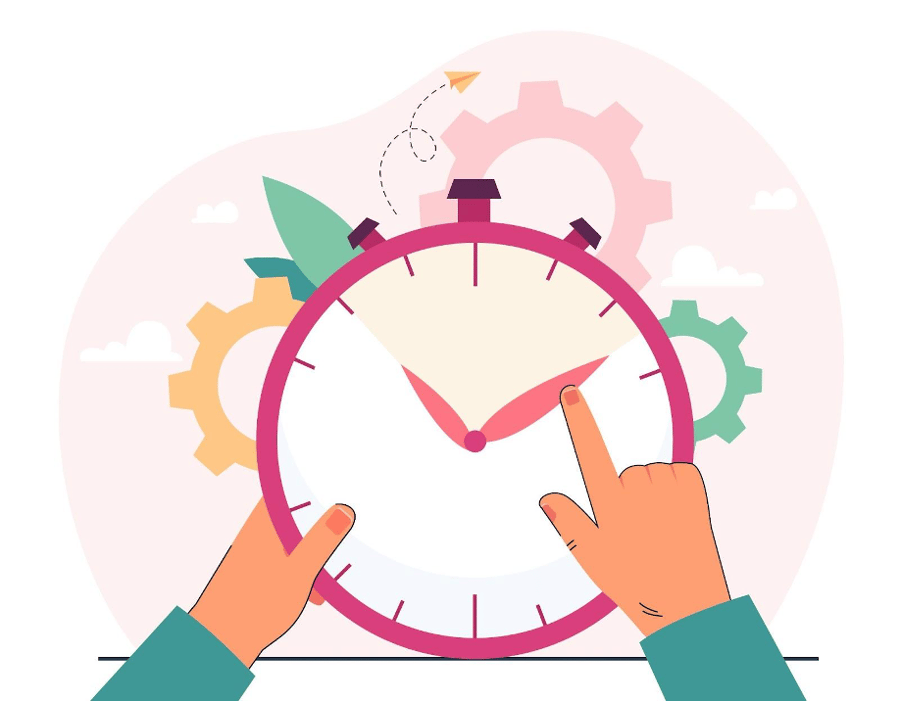 Source: Freepik.com
In addition, faster websites are associated with higher conversion rates and lower bounce rates. More than 79% of customers are less likely to make another purchase from an online retailer if they experience performance issues on the website.
Use various tools like Page Speed Insights to check your site's speed, i.e., measure how fast your page's content loads and determine where you should improve the user experience.
First Contentful Paint (FCP) and DOMContentLoaded (DCL) are two key speed measurements captured by the Page Speed Insights Speed Score, which uses information from CrUX (Chrome User Experience Report).
Below are some of the different techniques used to reduce website load times:
Compress files with different tools or applications.
Optimize code, CSS, JavaScript, and HTML by removing spaces, commas, and other unnecessary characters.
Redirects should be kept to a minimum, as the visitor has to wait longer for the HTTP request-response cycle to complete each time they switch to another page.
Find and resolve performance bottlenecks, such as slow database queries, delayed routing, or insufficient RAM, to increase the server's response time.
Be sure to optimize images so that they are no larger than necessary, have the correct file format, and are compressed for the web.
3. High-Quality Content
Quality content that wins the trust and approval of your audience improves the customer experience. It also helps your business attract the right audience to your website, engage them, and get them to take action on your website. As a ranking factor, content quality boosts SEO health, makes customers happy with the information, boosts conversions, and generates leads.
Some of the ways to create quality content are:
Think about what your users want to read about. If you do thorough keyword research, it's not that difficult to find out what your audience is looking for.
Make sure your content is readable, i.e., don't use words that are difficult to understand. Also, pay attention to the structure and use paragraphs — people like to read short sentences.
Build trust through your content because people find this aspect incredibly intriguing. You can build credibility by writing in a simple, user-friendly way and including employee photos, testimonials, reviews, etc.
Stay up to date and share the latest news and content. This can help to establish your business as an authority in your industry.
5 Ways That Automation Can Improve the Customer Experience
There are many ways to improve the customer experience. Automation does the same job. Let's look at how you can use automation to develop a seamless shopping experience for your customers.
1. More Efficient Customer Communication
Rather than communicate with customers manually, you can streamline customer communication through automation. This can reduce response times and keep your customers happy. There are a few ways that you can automate customer communication.
Automated Chatbots
Automated chatbots, for example, make communication simple and effective. By dividing customer inquiries between internal employees and automated bots, they can relieve the burden on customer service representatives. Depending on the urgency and seriousness, requests can also be prioritized. However, if you prefer the human connection, you can always consider seeking additional help from answering service companies, which can add an additional layer of reliability to your automated chatbot support.
Some popular AI chatbots are Tidio, Drift, Ada, DialogFlow, MindSay, Wati, Mobile Monkey, Paradox, MedWhat, Replica, etc.
Chatbots can benefit businesses in a variety of ways, including:
Targeted lead generation
Business support
Streamlining online payment services
Optimal cost efficiency
Self-learning capabilities
Lower bounce rates
Call Forwarding System
Another excellent strategy for maintaining fast and reliable communication is to use a call forwarding system to ensure that all customer calls and inquiries are answered promptly.
Even if you are not in the office or cannot use your desk phone for other reasons, you can always stay in touch with call forwarding.
Automated Emails
It can be difficult, and even tedious and exhausting, to track and respond to emails. Automating customer emails is a smart strategy because it guarantees that customers receive the email on time and worry-free.
You can deliver personalized messages to your customers in real time, increasing their loyalty and retention with automated emails. You can also achieve practical and significant commercial results, such as sales and promotions.
2. Generate Customer Feedback and Reviews
Insightful feedback from customers is critical for businesses, as it allows them to improve their offerings and services while identifying problems with their products or company practices. Surveys are an easy way to gather feedback. It only takes a few minutes for your customers to complete a survey and share their thoughts.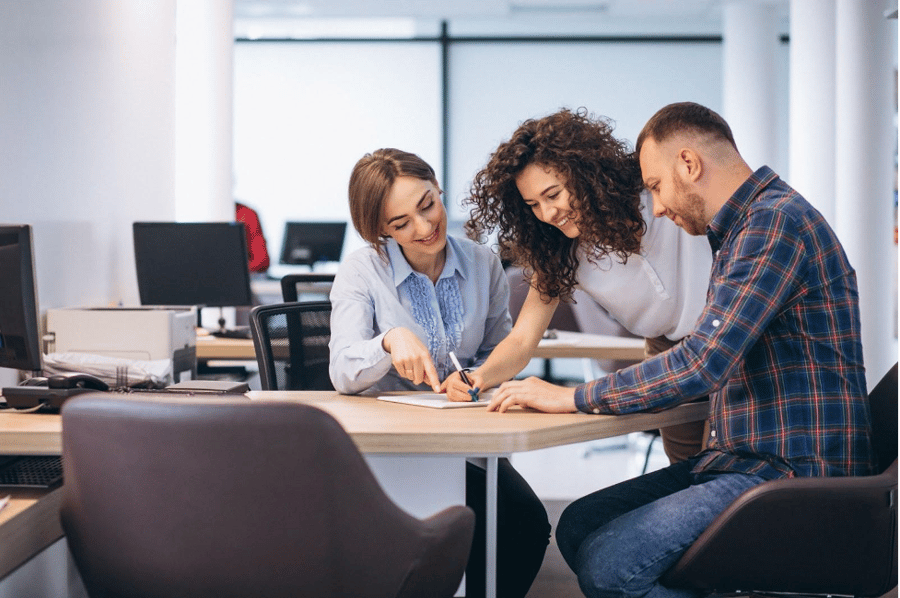 Source: Freepik.com
3. Create Ads That Drive Revenue
Content automation aims to achieve maximum results while eliminating the need for human intervention throughout the content lifecycle.
Google Ads, Facebook Ads, and LinkedIn Ads are just a few advertising platforms available.
Based on users' search queries and browsing habits, Google Ads uses responsive and dynamic search and display technologies to customize ads for each user instantly. This increases revenue and connects customers with the goods and services they need by directing highly qualified prospects to relevant offers.
Some tips for being successful with Google Ads are:
Use the PPC planning template.
Avoid search terms with broad match types.
Do not place ads that are not relevant.
Improve your quality score.
Optimize your ad landing pages.
Facebook Ads is another important platform to use for these reasons:
Campaigns are easy to monitor.
Facebook Ads can garner a sudden increase in traffic.
You'll have total control over your daily spend limit and maximum cost per click.
You can easily set the cost per conversion and determine your profit.
There are more demographic targeting options, such as cities, regions, age, preferences/interests, income level, etc.
Facebook Ads have a more straightforward setup process than Google Ads.
You'll be able to influence people at an early stage of the buying process, before they are aware of their needs, while you can subtly intercept those who are already aware of the need.
You can offer your goods and services using photos and videos to capture the interest of your target market.
There are several types of Facebook Ads, including Single Image or Photo Ads, Facebook Video Ads, Carousel or Slideshow Ads, Product Catalog or Group Ads, Instant Experience, and Full-Screen Ads.
LinkedIn's social networks are accessed through LinkedIn Ads, a for-profit marketing tool that offers sponsored posts and more. LinkedIn Ads is a powerful marketing tool for B2B companies that helps them generate leads, gain online recognition, share content, and more.
4. Update Customer Data
Collecting and updating all customer data can sometimes be a challenge. Data updates will be easy thanks to automation, and everything will be in one place. When all customer data is in one place, it's much easier to access all data at once without switching apps. Data must be kept in sync when spread across multiple apps.
When a customer calls you or sends you an email, you don't have to hunt around for the information because all your tools are connected and up to date.
5. Event Management Platform
Event management platforms can connect with most marketing automation tools. With these platforms, you can streamline the event planning process in various ways. Not only can these automated platforms streamline event planning for your business, but they also make the process easier and more streamlined for customers and attendees.
Integrating your automated tools with event management platforms allows you to quickly access attendee information and gain helpful insight into the customers who attended the events or webinars.
Cvent, Hubilo, Webex Events, Whova, Hopin, Eventbrite, Bizzabo, etc., are some examples of event management solutions.
Conclusion
SEO and automation are essential parts of any business. They have an impact on search engine ranking, business efficiency, and customer experience.
There are many other ways SEO and automation can make life easier, but we have mentioned some of the most important concepts. Do you use SEO and automation to improve your online business's shopping experience?