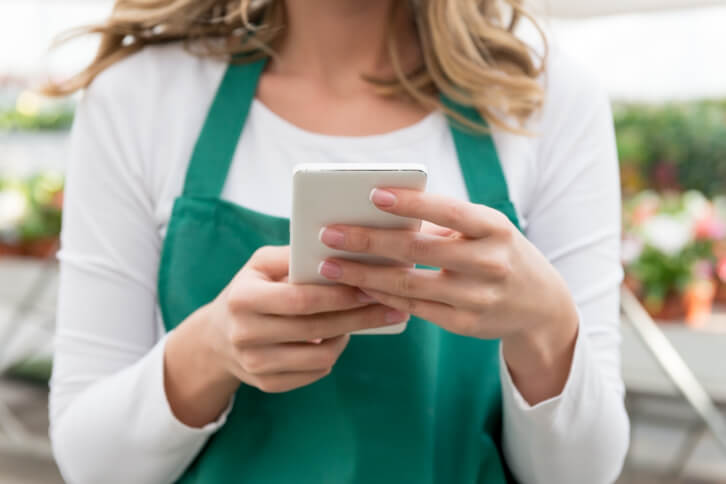 Grasshopper. Our team interviewed Len Bruskiewitz, Manager of Partnerships at Grasshopper, to help 3dcart merchants get insight into their company and solution.
Please provide some general background and history on your company:
Grasshopper was founded in 2003 by 2 undergraduates at Babson College who were running businesses and needed a way to handle phone calls while they were in class. After winning a business plan contest, they launched a service that gave entrepreneurs/small businesses a toll free or local phone number that when called, would play a company greeting, allow callers to choose a department or individual number and then route that call to any phone in the world. Over the years the range of features has grown to help over 250,000 small businesses run their operations better. In May of 2015, Grasshopper was acquired by Citrix and continues to be a fast growing and profitable division of the company.
What's the main service your company offers?
Grasshopper offers a Virtual Phone Service that lets an e-commerce merchant run their business from their mobile phone. In just a few minutes, you can be making and receiving business calls using our iPhone and Android apps. Features include multiple extensions for your team, calls forwarded to any phone number, SMS/text messaging, voicemails transcribed and emailed, and more. Our service assists merchants in 3 main ways; by helping them sound more professional (with a company greeting and multiple extensions), by letting them run their business from anywhere (with calls forwarded to any phone in the world on a custom schedule, voicemail to email, inbound/outbound texting and inbound fax to email) and by helping them separate their personal and business lives (with business calls announced before connecting and an app for both iOS and Android that lets them make calls from their business number – not their personal mobile number).
Describe the integration and how long you've been a partner with 3dcart.
We have partnered with 3dcart since early 2016.
What are the benefits for 3dcart merchants that use your solution?
In addition to the benefits of sounding more professional, running their business from anywhere and separating their personal and business lives, merchants can use different phone numbers/extensions to track the effectiveness of marketing campaigns. For example, a merchant can embed a different phone number on each page of their site (or every banner ad) and then be able to see which drove the most calls. Additionally, based on an A/B split test done by KissMetrics, a website with a phone number listed on it saw conversion rates 0.5% higher than the exact same site without a phone number.
What are your solutions' biggest strengths?
The company was founded by entrepreneurs and we continue to focus on the needs of small businesses – not large corporations. Although most of our customers get their accounts up and running all by themselves in 20 minutes or less and never need help, we have an awesome support organization that is available for free 24 x 7 via a toll free number. We also have a feature set that provides the things e-commerce merchants need, without requiring them to understand the complexities of a small business phone system.
How does your solution compare to similar solutions in the market?
One of the main differences between Grasshopper and other solutions is that we do not sell phone hardware – we know that merchants already have all of the phone equipment they need to run their business – their mobile phones. Another difference is that since calls made to/from our service are delivered over mobile/landline networks (rather than the Internet), call quality tends to be much higher than VoIP providers. Finally, we have enabled SMS/text messaging for local/toll free numbers – which most other providers have not.
What plans do you have for future development of your solution?
We do not pre-announce features but are continually working on new functionality based on customer feedback and our own research into technology trends.
Any other thoughts for our readers, who are mainly e-commerce merchants?
According to BIA Kelsey, 60% of local businesses do not have a phone number on their website. With Grasshopper, you can set your business apart from the majority by having a business phone number available that prospects/customers can call or text. What is even better is that the number you post is not your personal cell phone – so it can be routed to whoever on your team is "on call". Finally, our service plans start at $12/month and our typical customer pays about $30/month – so the cost of sounding professional is about the same as a few cups of coffee.
Learn more about the Grasshopper app here.