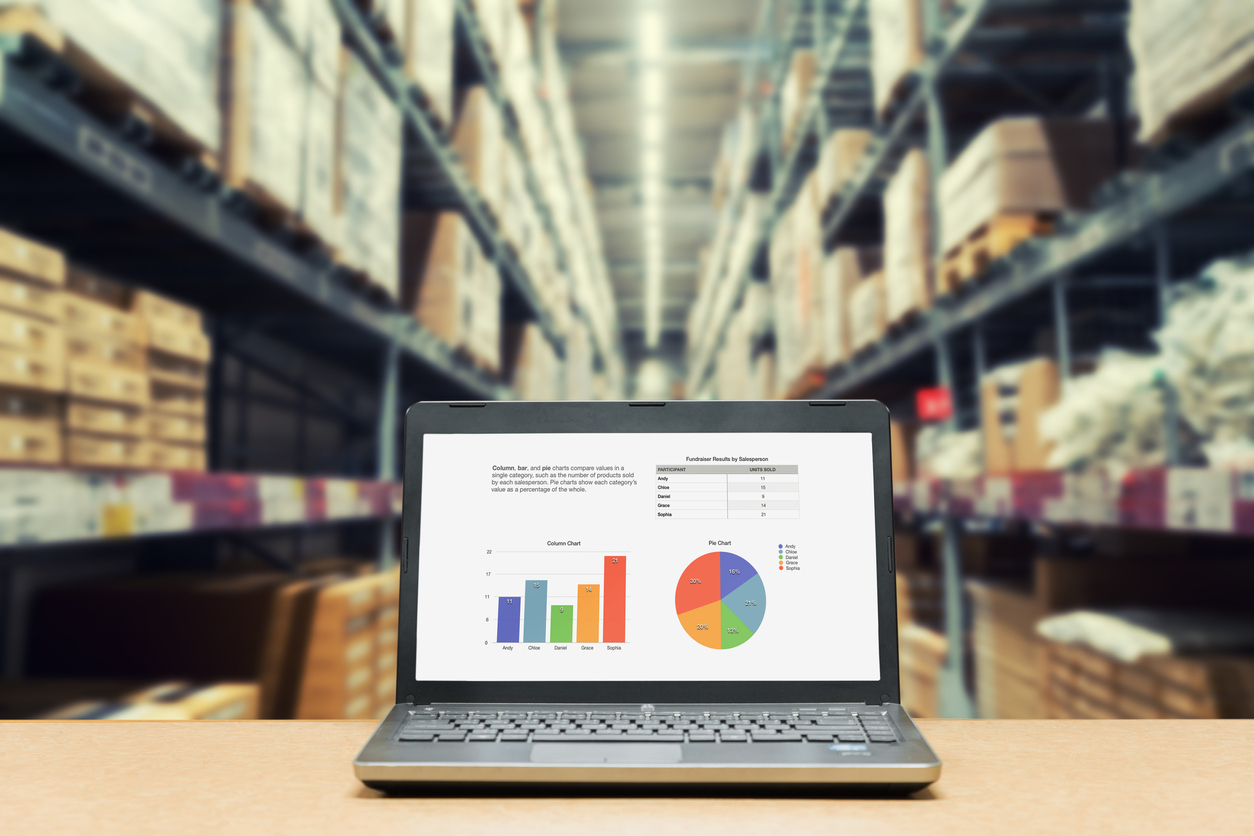 Dropshipping is a form of eCommerce fulfillment in which an online store doesn't physically stock the items it sells on its website. Instead, the store's merchandise goes directly from the wholesaler, supplier, or distributor to the final customer. In this process, the online merchant never comes in contact with the product, relying entirely on their dropshipping partner to fulfill the order.
Because of the way dropshipping works, it requires the distributor and the online merchant to have a strong partnership in order to get everything done smoothly. Several eCommerce platforms now have built-in dropshipping features like dropshipping automation that you can implement on your store to make the whole process easier.
Dropshipping has become an extremely popular form of fulfillment online, with about $85.1 billion in sales being made in 2017 from it. If this retail fulfillment method sounds interesting to you, but you're still confused as to how it works, keep on reading to find out exactly what goes down in dropshipping.
The Dropshipping Process
Step 1: You choose a dropshipping supplier.
The first thing you need to do is establish a partnership with a dropshipping supplier that you'd like to work with to stock you store. Once you've decided on who you want to work with, you need to add the products of theirs that you'd like to sell onto your site. Since you're going to be paying the supplier's wholesale price for every product you sell, make sure to mark up the prices accordingly so you can make a profit.
Step 2: The order is placed.
Once your site is stocked with products and live online, a customer will navigate through your site as per usual and add whatever products they'd like to purchase into their cart. They enter their payment and shipping information, and the order is placed. The customer sees no difference between ordering a dropshipped product and a product stocked by you when they go through the ordering process.
Step 3: The order is sent to a third-party supplier.
After the order is placed, it automatically gets sent from your online store to your third-party supplier of choice (usually via email). While your supplier receives the customer's order information so that they can fulfill their order, all you have to do is pay the item's wholesale price to the supplier.
Step 4: The supplier ships the order directly to the customer.
Your supplier will then fulfill the order and ship it directly to the customer; the order never gets shipped to you. However, customers won't ever know that their order has come from a drop shipment. Orders are shipped with your store's name, address, and logo on the packing slip and invoice, making your third-party supplier completely invisible to the customer.
Step 5: Your store tells the customer their order has been shipped.
As soon as your distributor ships the order, your store will notify the customer, letting them know that the product is on its way to them. It's important to note that this notification comes from you directly, not the supplier, further establishing to the customer that the product is coming from your store.
Benefits of Dropshipping
Dropshipping has become such a popular method of fulfillment because of the many benefits that it comes with, making it cheap and easy for merchants to run an online store.
1) Inexpensive to Get Started
One of the reasons that dropshipping is so attractive to many different types of online business owners is because of how little investment it takes to get started. This is especially true when comparing dropshipping to creating your own products from raw materials or buying products in bulk outright. Since you don't have to spend any money on initial product stocking for your store, you can focus more funds into necessary things like eCommerce software, web design, and premium add-ons. Since dropshipping has such a low barrier to entry, it makes it a good option for those starting a new business.
2) Less Supply Chain Struggle
In dropshipping, your distributor handles the supply chain entirely so that you barely have to lift a finger. You don't even come in contact with the merchandise, even if the customer makes a return (those go straight back to the supplier). Your distributor handles the pricey and prolonged tasks involved in managing a supply chain, like stocking products, managing inventory, renting warehouse space, and packaging and shipping orders. With all of that being taken care of, it gives you more time to do less tedious things for your business, including setting up your online store, building customer relationships, and designing a great website.
3) Easier to Scale
Dropshipping doesn't only make it easy to start an online business; it makes it easy to grow it. Many features about dropshipping make it extremely conducive to scaling your store:
You can start as small as you want, scaling up whenever you deem it necessary.
You can take your online business to the next level without dumping huge sums of money into new stock; just simply add more products to your site listing!
Since you're not buying any product upfront, selling well means that you won't have to worry about having to make an investment into more products.
As your store get
s larger, there's no need to change your inventory or order management system; it's all handled by your eCommerce platform and your distributor.
4) Vast Product Selection
One of the favorite things about dropshipping is the fact that you, as a merchant, don't have to pre-purchase any products. Since you don't have a finite amount of product inventory to offer to your customers, you can provide a wide array of products and variants to choose from to your customers. Any item that your suppliers stock can be listed for sale on your online store at no extra cost.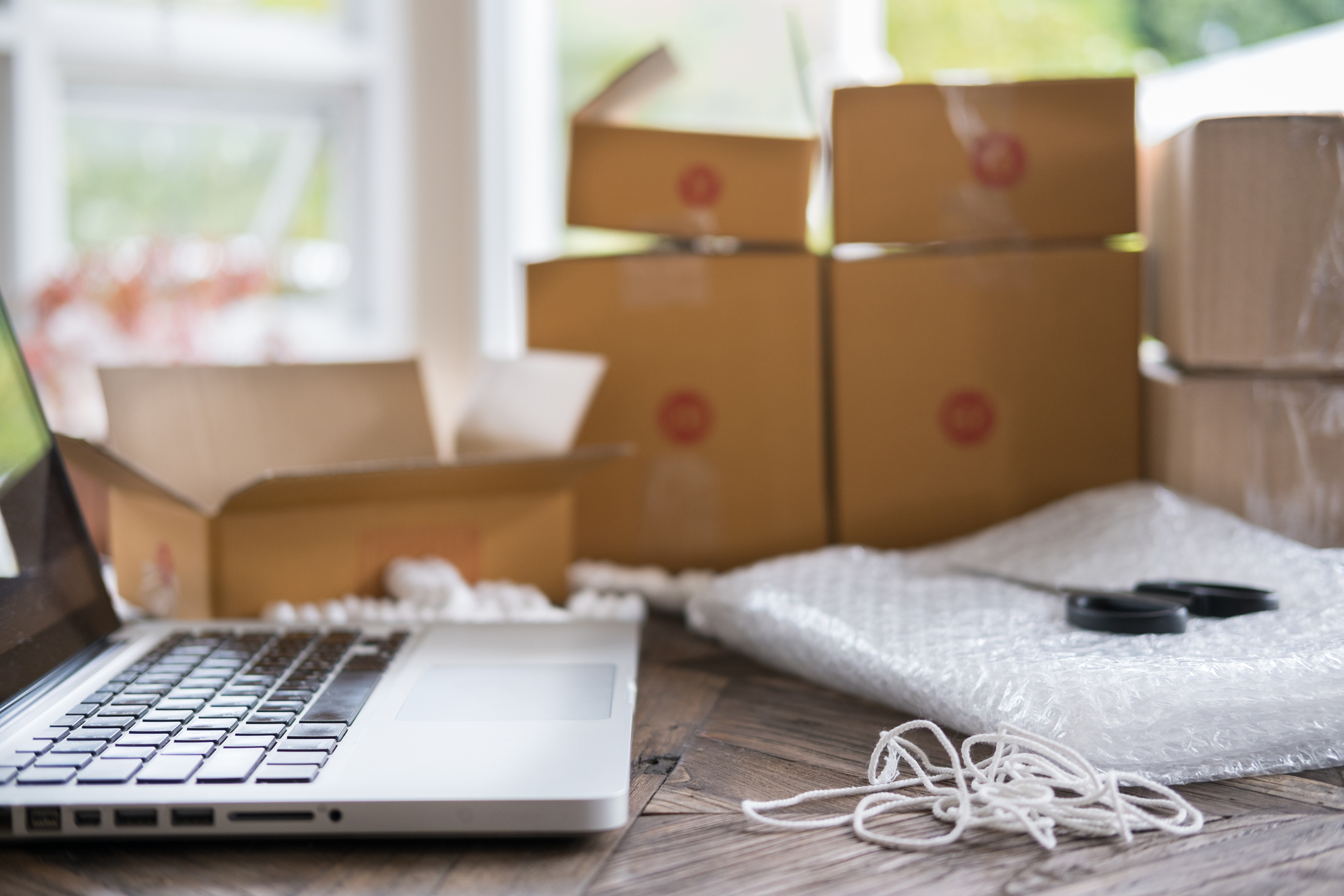 Drawbacks to Dropshipping
This eCommerce method may seem attractive to many online store owners, but there are several potentially negative things to be aware of before deciding on using a dropshipping supplier.
1) Decreased Profits Per Sale
Now, don't be mistaken: you're going to be paying for the convenience that comes with dropshipping. Since distributors, suppliers, wholesalers, and manufacturers that dropship provide their own shipping and storage services, that raises the price of the wholesale products you'll be buying. While there will still be some wiggle room to markup your prices to make a profit, it'll be substantially less than if you bought straight wholesale. This means that you'll end up having to sell more products to make the same revenue amount you'd be making if you stocked your inventory yourself.
2) Less Control
Since the crux of dropshipping is putting trust into a third party to fulfill your store's orders, you're going to have to be okay with giving up some control. Your dropshipping partner will be in charge of the entire storage and shipping process, which may not work with every merchant's business practices. Additionally, you'll have to take ownership of any errors that your supplier makes because, in the eyes of the customer, you're the one who made the mistake.
3) Harder to Differentiate
One thing you may have to realize when it comes to dropshipping is this: you're not your distributor's only customer. Since most dropshipping suppliers partner with several other online retailers simultaneously, you might have to deal with competition against other stores who are selling your same products. This introduces the added difficulty of strategizing how you're going to get to your customers before your competition with the same products does. When you're selling products that are made or supplied by you, it makes it much easier to stand apart among the crowd of online retailers.
4) Fewer International Shipping Options
Approximately only half of dropshipping suppliers offer international shipping. This is because shipping internationally brings about a multitude of complications with it, such as higher shipping costs and fees, an increased chance of fraud, and longer order processing times. If your company relies heavily on international shipping, be sure to do your research and make sure that the supplier you choose offers this feature.
How Do I Choose a Distributor?
Once you've decided that you want to use dropshipping, you next need to find the best dropshipping suppliers to work with. Finding a good distributor to work with is actually harder than you may think, with some methods of tracking them down being more useful than others. In fact, 84% of online merchants say that finding and securing a good supplier is the biggest hurdle in starting their business. So, what are the major do's and don'ts when choosing your supplier?
Search Online
While this may be your first instinct, online searching probably won't be the most helpful method for you to find a dropshipping supplier. Although you can find some useful information just by searching online, you'll also run into a lot of illegitimate suppliers. Wholesalers are also notorious for their ineffective marketing, so you probably won't find much updated information (if you find any at all).
Contact the Manufacturer
An easy and much more effective way of finding a dropshipping supplier is by contacting the manufacturer of products that you'd like to sell. Manufacturers will usually be able to direct you to their authorized distributors that'll likely be willing to work with your business.
Utilize Directories
Supplier directories, or aggregators, are databases that contain dropshipping company profiles organized by specific product types. While these can be extremely useful in helping you find the right supplier, many of them don't have enough of the right information to be of any assistance to you. Try to use acclaimed dropshipping directories, such as Doba, Worldwide Brands, and SaleHoo, to find what you're looking for.
Ask The Right Questions
If you think you've found a dropshipping supplier that you'll potentially be able to work with, make sure to ask these questions before sealing the deal:
Do they have products you want to sell? Make sure that the products and brands they offer fit your online store's niche. For some stores, selling name-brand goods is essential.
Are they meant for retail dropshipping? Some suppliers are designed for bigger establishments, so they may have minimum order amounts. Make sure that the supplier you choose doesn't do this.
Are their prices low enough for you to profit? Be sure to calculate how much profit per sale you'll be making before you establish a relationship with a supplier. Their prices should be below market price enough so that you can make a profit margin.
What's their fulfillment reputation? Do some research online and reach out to other retail customers to make sure that they have a good record for shipping products properly. Since this process becomes very hands-off for the merchant, you need to be comfortable trusting your dropshipping partner.
What fees do they charge, if any? Some distributors charge legitimate fees, like pre-order fees, in order to cover shipping expenses. However, if a dropshipping supplier you're considering working with charges a monthly fee, they may not be legitimate and should be avoided.
Takeaway
While dropshipping may seem easy compared to other traditional eCommerce fulfillment methods, there's a lot that goes into the process to make sure it runs smoothly. Dropshipping isn't a get-rich-quick type of money-making scheme; establishing a good relationship with a supplier requires a lot of work. And, while your supplier does take care of storage and shipping, you still are responsible for maintaining your online storefront, customer relationships, eCommerce marketing, and more.
The fact that your dropshipping supplier is invisible to the customer can also be a curse and a blessing; the customer never knows that you're not the one fulfilling their orders directly, but any mistake your supplier makes comes back to you.