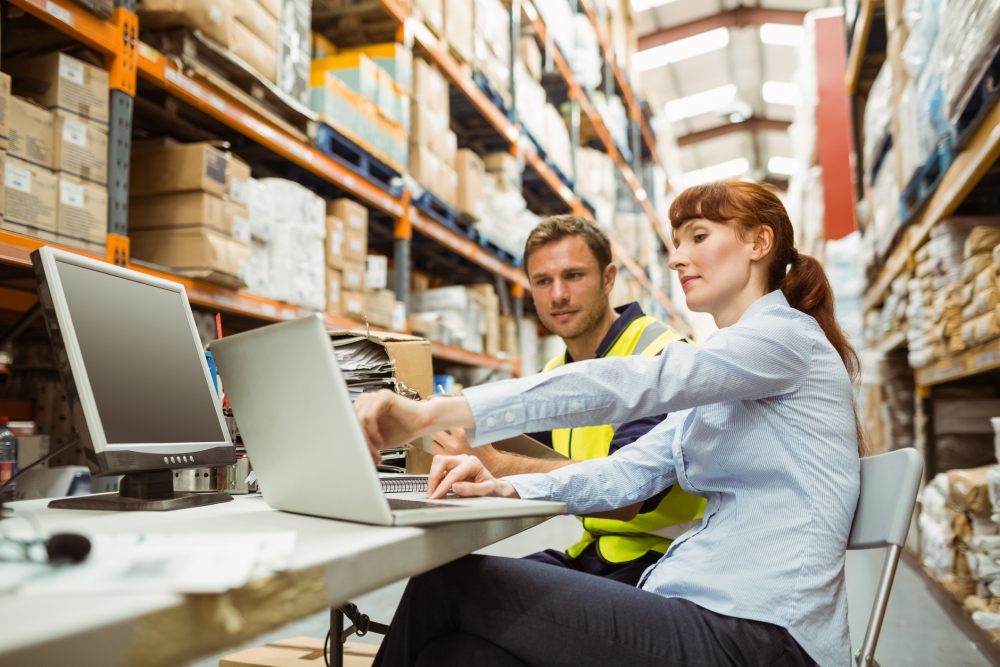 Inventory management is more crucial than ever, especially as the world shifts more and more towards online retail.
Managing your inventory isn't easy. It can involve way too many excel spreadsheets, endless math, and tons of errors that can lead to a loss in sales.
An inventory management system, or WMS (warehouse management system), is a handy tool that can solve issues that might otherwise cost you sales.
Inventory management gives you the opportunity to make your business more efficient both for you and your employees. Here are five ways to increase sales with the right inventory management:
They Prevent Overstock or Stock Selling Out
As a retailer, the worst thing is having potential sales accidentally lost by preventable inventory issues. When you're manually managing your warehouse, simple human error can cause a miscount, resulting in overstock or a stock deficiency. A warehouse management system solves this problem by accurately keeping track of all your inventory and giving you access to all your sales channels at all times. This ensures that you will never miss a sale or have money tied down to your unused or unavailable inventory just because of bad bookkeeping.
WMS systems also help calculate Available to Promise inventory, or ATP. ATP tells you the amount of inventory you have available to sell, making sure you don't risk selling inventory you don't have. Knowing your ATP means you'll never miss a sale and always have a purchase order ready to go.
Keep Customers Updated
It is a tiresome and inefficient task to manually update your stock on all your sales channels. You will be spending a lot of valuable time updating your spreadsheets, especially if your product range is large. Manual management of inventory raises the risk of underselling and overselling products. For example, your customers will be disappointed if the product they order is not available immediately. Use inventory software to keep them informed by automatically updating stock status across all your sales channels.
Manages Multi-channel orders
It can be difficult to manage your retail store, especially if you're selling on multiple channels. Multi-channel ecommerce stores often mismanage stock sold across all the different platforms because they can't keep track of the constantly dwindling inventory supply. It is essential to be able to not only track how much of your inventory is being depleted in real time, but also have enough stock supplies to minimize sales loss. Good inventory management is essential to making sure you never miss a sale because it helps you know where your inventory is at all times, ensuring that neither channel sells out faster than it should.
Make Your Operations More Efficient and Productive
If you've ever made the trip to your fridge and back to your couch to grab a snack, you probably know the feeling you get when you realize you forgot something. Now imagine that happening every time a simple error causes you to miss an easy sale. Manual inventory management methods are slower and take longer than automated pick lists do. Inventory management software can automatically generate your pick list for you every time you need it for every kind of order.
It can also be difficult to send the right products at the correct time, especially when sales suddenly increase. Human error can cause order processing to be messy, resulting in incorrect orders, missed sales and angry customers. Inventory software can help prevent those lost sales by streamlining your warehouse process and storing info in a centralized location.
Setting Product Restock Levels
Setting product restock levels manually without considering fluctuating third party factors like viral trends or holiday seasons can mean Ordering stock is a great example of a situation in which inventory management software can help. Stock is the biggest asset for businesses, so it is important to forecast and streamline the supply of your popular products to improve sales via multiple channels. By having a system measure your product restock levels, you are ensuring that you are never sold out too soon and are prepared for whatever the market throws your way. That way, you'll never miss a sale!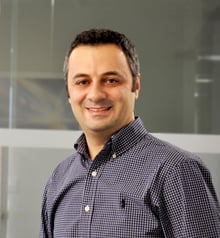 Erhan Musaoglu is the CEO and co-founder of Logiwa Corp, a supply chain management systems company. Erhan has over 20 years of experience in the warehouse management industry, and has used his experience in industrial engineering and consulting to create multiple companies, including Unitec and IFS. In order to share his knowledge with larger crowds, he has lectured at various universities on e-commerce supply chains and warehousing. His expertise and leadership in navigating the enterprise and B2C industry has lead Logiwa to grow exponentially. He can be followed on Twitter at @ErhanMusaoglu or on LinkedIn.
---
Need to learn more eCommerce basics? Check out our free ebook below to learn how to build your online store from the ground up!