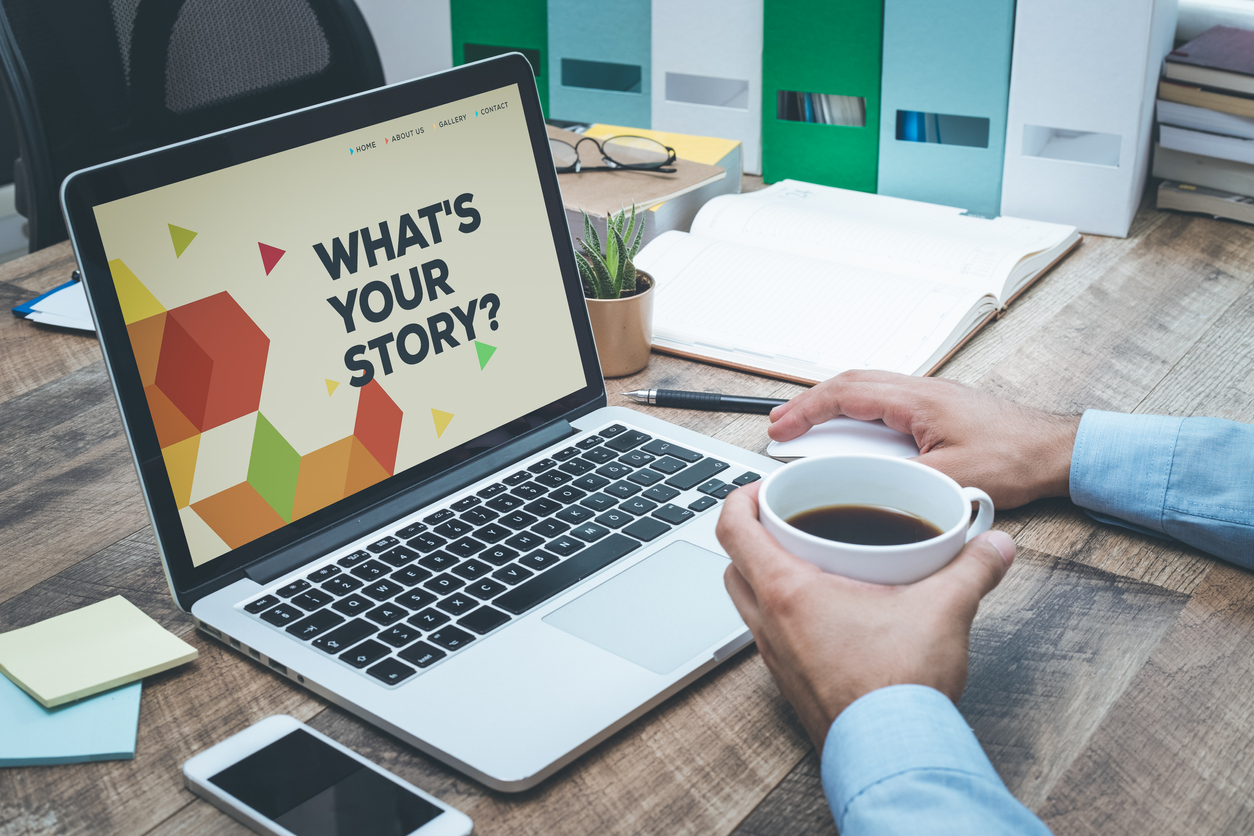 Running a successful online store means taking advantage of every available resource that'll help your business grow and expand. Increasing traffic, no matter how large your business may already be, is an absolute must for long-term success. Unfortunately, many businesses are failing to utilize one of the greatest resources for generating website traffic: blogging.
Blogging will not only help you garner a bigger customer base, it'll boost sales and allow you to connect with your customers on a personal level. Whether you post daily, weekly, or monthly, blog posts are a great way to keep your audience informed of the latest news, trends and information related to your store and industry, all while promoting increased traffic. Blogs are also fantastic for SEO, as providing useful content is a great way to build a solid reputation for quality.
The success of your blog is going to depend on how well you put it together. A poorly-written or constructed blog can actually hurt your site — but a great blog can reap huge benefits. In this article, we'll explain how blogging can help your business and how to run a successful blog without burning out on it.
Table of Contents
Why Your Business Needs a Blog
Blogging is a lot of work, which is why many business owners are hesitant to do it. Of course, it does take time and effort, as well as resources, but that doesn't mean you can afford to skip it! Blogging is valuable to your business, and can help you stand out from your competitors in several ways.
Let's take a more in-depth look at some of the ways blogging can help your online store.
Blogs Drive Traffic
Perhaps the greatest benefit of blogging is its impact on SEO. Every time you write a new post, you're adding new pages to your website. And what's the big deal about that, you ask? Well, when Google checks your website, new content ranks higher! That's because Google loves to see that a website is being continuously updated. Furthermore, the more pages you have, the higher you'll rank. Reports show that businesses with websites of 401-1000 pages get six times more leads than businesses with 41-100 pages (source: HubSpot Lesson).
But internal links aren't the only way to improve rankings. Links from social media outlets and other sites go a long way toward improving SEO. When your pages are linked on other sites, such as social media websites, page rankings skyrocket. Of course, product pages alone won't get you to the top of search engines. You'll need to create consistent, interesting content that people want to share in order to maximize the effects of a blog.
Blogs Create Social Media Buzz
Speaking of social media, why not increase sales and generate traffic with a little media buzz? Nearly one-third of the entire world is an active user of a social media platform, creating a golden opportunity for businesses everywhere to easily market their goods and services.
Direct social followers to your blog and encourage them to "like" and "tweet" your posts. Furthermore, use your own social media business accounts to link back to your blog. But don't go posting just anything — ensure you're creating content readers find valuable. If they don't find your posts informative or interesting, they're not going to share it, so always put as much effort as possible into creating the best content for your readers.
Blogs Humanize Your Business with a Personalized Voice
Your About Us page can only tell your customers so much about your company. With a blog, you have a daily means of personalizing and humanizing your company. Your words and the personality you adopt will define your brand, so always be aware of how your posts will be interpreted by readers.
Don't be afraid to interact with readers in the comment section. Allow them to post their thoughts and opinions and reply to any feedback and inquiries whenever possible. Readers will appreciate the time you take to acknowledge them, creating a sense of loyalty that'll lead to long-term relations.
Furthermore, use your blog as the marketing tool it is to tell your business's stories. Let readers get a chance to know who you are, what you stand for, and what's going on with your business and its future (attend an industry event recently, perhaps? Share your story!). By sharing your experiences, you're providing readers with not only valuable insight, but letting them know your business is up to speed on the latest trends.
More Reads Equals More Leads
Your goal as an online store owner isn't to just attract new customers. Targeting repeat buyers is an absolute must to any business's success. Once you start posting interesting, valuable information on a regular basis, you'll find more and more readers coming back on a regular basis.
This increase in reader-base directly translates to an increase in sales. Readers are coming back because they like what you have to say! Use this fact to your advantage by promoting sales, news and incentives that are sure to create a buzz.
Blogging Puts You in the Spotlight
By writing frequent blog posts, you improve your chances of experiencing the limelight. Awesome marketing content isn't limited to just social media, but countless outlets, including news media. If you've written a particularly good post, you may find your material featured by a news source specific to your industry or even a news outlet outside of your industry.
Being featured in the press is a surefire way to increase traffic as this channel is often regarded as an invaluable, secure source of information and/or recommendations. Of course, not any content will get you covered by news media, so treat every post as the potentially golden opportunity it is.
In-Store Blog Design Tips
Now you're well aware of the massive impact a blog can have on your online store — a feature Shift4Shop provides for free for every merchant on our platform. But before you start posting anything, you're faced with the critical challenge that most eCommerce beginners have to deal with: design.
It's important to remember that design plays a major role in your blog's success, and careful attention to finer details will ensure that its purpose isn't forfeited in the future.
Encourage customers to read your blog by designing it to be attractive and easy on the eyes. Of course, you need your text to be the right size and you should make good use of images, but it doesn't stop there! Check out the following in-store blog design tips that'll help you attract more readers and get the most out of your blog.
If you're using the Shift4Shop built-in blog module, most of these are already taken care of because your blog will automatically match your store's theme. But some merchants prefer to use an outside blogging platform like WordPress and link to it from their Shift4Shop site. If you want to do it that way, you'll have more design work to do, but most blogging platforms make it really easy to pick these settings.
Choose the Right Colors
When it comes to your business blog, you can't just pick any ol' random color. Make sure to choose a color scheme that reflects your branding and goes along with the rest of your website. This way, readers will unconsciously associate your blog posts with your brand, whether or not you're talking about your products or business.
Moreover, it's essential to select colors that best appeal to your target audience. Try to limit tones to only two or three for a better and more effective visual influence.
Limit Text Fonts
Using more than three font designs will definitely give visitors a headache. It's a surefire recipe for a messy appearance and confused readers.
It's best to just use one font for all headlines and labels, even on widgets, and another for all the content. If you wish, you can have a different font for your logo. That's it.
Maximize White Space
For some reason, many people tend to have the urge to fill up all white spaces on a blank page. This is an epic mistake that a lot of beginner bloggers commit. On the contrary, you need to maximize your white space so as to focus readers' eyes on the content. Don't place a ton of distracting images and irrelevant texts on various sides, on the top and bottom parts of your blog, and especially in the center.
In addition, you have to keep in mind that white space is essential for separating different elements on a page. Thus, instead of using a fancy line to distinguish the widgets column from the main area, you can simply opt for more white space in between.
Add Variety to Posts
Design also involves your actual content or blog posts. This means that you have to keep them interesting. And one way you can accomplish this is through variety.
Don't just settle for well-written articles. As the famous saying goes, "Pictures speak louder than words." Hence, it would be great to incorporate photos every now and then, or even feature infographics and eye-catching images by themselves with just a caption or a brief paragraph.
These days, it's also true that if pictures speak louder, videos speak even louder. So get creative and start thinking of every post as a part of your blog's overall design. As some experts would also say, treat each blog post as a new product you have to package nicely and promote well.
Use Photo Navigators
A popular trend in blogs and online stores today is to utilize photo navigators. Rather than mere tabs with labels to click on, you can use images.
Let's say that within your blog, you would like to lead interested readers to your product catalog. Then by all means, come up with a visual tab for it that would capture their attention. Or if you would like for them to see your list of ongoing events and promos, it would help to have something more visual like a noticeable icon instead of the old-fashioned text button.
What's more, since online stores are generally more visual, you can use pictures for recent posts too instead of just titles. You may want to configure your settings to show just the images, or the images with titles, or even images with excerpts.
With these helpful design tips for your in-store blog, you'll find yourself right on track to managing a blog that's bound to haul in more business for your online store.
Tips for Successful Blogging
Blogging has changed the world of media forever. Now, retailers can have their own voice, generate their own publicity, provide engaging content for branding and thought leadership, and drive search engine optimization organically. But a lot of corporate bloggers go about it the wrong way.
Too many business owners make mistakes with their blogs, treating them like a repetitive sales pitch or speaking in a voice inaccessible to their customers. Don't make this mistake. Instead, you want to produce engaging blog content that will help your online store rank on search engines and keep your readers coming back for more.
Here are five best practices for eCommerce blogs.
Don't Try to Sell Your Product
It's easy to get caught up blogging about your organization's products and services, but blogging isn't meant to be a direct sales channel; it's meant to engage your target audience with relevant content that positions your business as a leader in the industry. For instance, if you specialize in gardening equipment, post content that reflects new trends or technology in the gardening industry, tips and tricks for starting your own backyard garden, or pictures and success stories of customers and their gardens. Posts like this are much more successful than transparent sales pitches that customers can barely relate to.
Give Your Customer a Voice
Businesses are confused about user-generated content, and a lot of them fall into the trap of censoring the customer's voice. You don't want negative content about your company floating around on a site branded for your business, do you?
Common sense says no. Online media experts say otherwise. In fact, letting your customers contribute positive and negative feedback alike offers a chance for you to build trust with your customers. If a negative comment appears on your blog, respond in a timely manner with a friendly tone. Promise better service. Your customers will thank you for your honesty and transparency.
However, be on the lookout for trolls and spam! Offensive and non-relevant content should always be removed swiftly.
Clearly Display Links to Your Websites, Social Media, and Other Branded Channels
While your blog isn't a direct sales channel, there's no harm in pointing potential customers in the right direction. If they're really intrigued by your opinion, they'll want to know more about the people behind that opinion. Giving them easy access to your sales channels in a non-intrusive way of bringing in new customers.
Don't Be Afraid to Use SEO
According to a recent SERPS (Search Engine Results Pages) behavior study, 62 percent of search users click a link on the first page of search results. There is no doubting the value of SEO, and linking key phrases from your blog to your website is a great way to promote organic growth by drawing in new customers. Insert two key phrases in each post and link them back to relevant pages on your website.
Write Content of the Right Length
How long should your blog posts be? This question is harder to answer than you might think. Search engines have evolved to prefer content that's the most useful to human readers, which is why practices like keyword stuffing and hidden text no longer work today (and can get you penalized). But the best length for content is something humans and search engines don't always agree on.
Search engines tend to view longer content as more valuable, and it's commonly said that blog articles should be at least 1,000 to 1,500 words in length — the longer the better. However, people's attention spans aren't always up to the task of reading anything longer than 300 to 500 words. It's also much harder to regularly update a blog with long articles unless you have a team of writers.
So, you need to find a balance here. You want to keep your audience's attention long enough for them to learn something, but you also want to improve your SEO. One tactic is to have a mix of long and short articles and see which perform better (you'll be able to see metrics in your dashboard, including views and how long people stay on the page). If your shorter articles get enough pageviews, they can rank well enough to make up for not being Google's favorite long-form content.
You can also split long posts into a series of articles, which can bring customers back more often and encourage them to view multiple blog entries.
How to Ensure Your Blog Doesn't Burn Out
With content continuously reigning as king in the online business world, a lot of webmasters and online store owners are exerting extra effort to come up with a content-rich blog that will benefit their target audiences.
Everyone mostly starts strong. Little by little, though, a few drop out from the list. Whether or not they are business owners, many people start blogs only to have them fizzle out eventually. Posts come further and further apart and quality may be lost. Hence, only a few are left that are able to sustain their blogs.
This is what many refer to as "blogging burnout". It happens all the time, but fortunately there are some best practices you can follow to help keep your blog alive and well. Here's how to prevent blog burnout and keep producing great content.
The Reasons for Blogging Burnout
At first, you're driven with great passion to write a handful of articles just overflowing from the top of your head. And for some time, you set aside your other tasks to focus on this new venture of yours. However, in time, your initial get-up-and-go attitude is bound to decline, most often because of the following reasons:
Insufficient Time or Budget – It can really be draining on your schedule and/or pocket when you need to come up with fresh content every single day. This is because it takes time to do the research and ensure that everything is well-written and is of high quality. You need to pay the time and effort of your staff and potentially freelance writers too.
Lack of Staff Members – Sometimes, the problem with blogging is a lack of staff members. Let's say there are just two of you contributing content. With all the other tasks you need to accomplish in running your online store, you're bound to end up in a bout of exhaustion.
Difficulty in Finding Resources – Yes, there are plenty of resources around to help you with the topics you wish to blog about. However, there aren't always many reliable and high quality resources. Thus, the constant struggle may eventually take its toll on you.
How to Avoid Blogging Burnout
Now that you know the common reasons behind blogging burnout, it's important to focus on how to avoid it this time around.
Assessment of Resources – What's the real deal on your available resources (e.g. money, time) and those of your staff members? You might be asking too much and overworking yourself and others in the process. Perhaps it would be best to start small first. You don't need to do it every day. Maybe 1-3 blog posts a week will be fine for starters. You can just increase this when you're already earning more and will be able to afford an outsourced blogger or an in-house assistant.
Make a Feasible Plan – After assessing your resources, you must come up with a feasible plan. Draw up a calendar for the entire company as to when blog posts need to be created, edited, and published. This will enable your team to better visualize what to expect and to plan ahead. You can even work out more articles than necessary for the first week so that you have backups in case there are interruptions in the following week.
When you organize your calendar, it's important to incorporate interruptions as well as all the other tasks and activities that everyone is undertaking alongside the blogging assignments.
Outsource if Possible – If you can afford it, you should seriously consider just outsourcing the work needed. Either hire a virtual assistant to do all the scheduling and publishing of posts or take on a freelance blogger to help you out in researching and generating new articles every so often. Besides, doing this will be worthwhile in the future if it means that you and your staff can concentrate on other pertinent matters. In the long haul, you'll still reap the benefits of your investment.
Implementing these 3 essential tactics will help safeguard your blog. After all, it's better to move and grow slowly than to expand too fast and end up in ashes.
How to Promote Your Blog
Your online store's blog is a tool meant to attract customers and establish your business as an authority in your industry. Blogging plays an important role in a business's ability to drive traffic, increase conversions, and promote customer loyalty. Whether you're an eCommerce veteran or are just getting started with your first online store, any and all businesses can benefit from the power and pull of a blog.
But remember that it's not just about writing for your existing customers or people who already know about your business. It's about gaining brand-new readers who may become customers. So, your blog itself needs to be promoted just as any other product.
Great content is one of the easiest and best ways to generate backlinks, which serves as the bedrock of nearly every business' SEO strategy. Not only is this marketing channel one of the most effective avenues for building your brand, it's also completely free.
Before you get started blogging, you'll want to allocate a decent amount of time to researching trending and relevant topics related to your brand or industry. New, awesome content is a surefire way to build a strong following, and ensures readers will continue to visit your blog in the future for more interesting content.
Once you're done crafting an article, you'll of course want the world to read it. Unless you've already established a large audience, your blog likely isn't getting the traffic you're hoping for.
Fortunately, there are numerous ways to overcome this hurdle. Let's take a look at how to gain readers and get other blogs to link back to you, which raises your prestige in the blogging world. Check out the following tactics on how you can attract more eyeballs to your penned pieces, and our tips on getting reader participation and interest.
Utilize Your Social Network
If you're looking to ensure your business's financial success, you're hopefully an active poster on various social media platforms, such as Facebook, Twitter, LinkedIn, etc. Take advantage of the communities you've amassed on your personal and/or business accounts by updating your network about your newest post.
If you've got followers and fans, that means people are interested in what you have to say. Providing a quick link and a short blurb about your latest article can boost your blog's traffic in little time and at no cost.
Participate in Forums
Whether you're looking to post on forums related to your industry or at an online community such as Reddit, engaging with people online is an excellent tactic for advertising your blog. Actively take part in discussions and debates to build a strong presence and following in your chosen communities.
When crafting posts for forums, you'll want to ensure your posts consist of quality, helpful content. Don't treat forums as a free billboard to splatter links and advertisements. Readers will only visit provided links to your blog posts if you're able to establish yourself as a credible, trustworthy voice.
Send a Newsletter
Customers aren't interested in having their inboxes spammed with sales pitch after sales pitch. Promo and sales emails will always play a role in a great marketing strategy, but they're not the only type of newsletter at your disposal.
Let customers know you're interested in more than just their hard earned money with a helpful and interesting newsletter that serves to aid and/or inform them. A great way to accomplish this is by sharing your blog posts in an email. These types of emails are an excellent tool for building relationships and simultaneously promoting loyalty.
Take a Stab at Guest Blogging
Increase your blog's chances of acquiring new readers by guest writing for another blog. Get in touch with a blog that's related to your post or industry and inquire into guest blogging. Your expertise is a valuable commodity that other bloggers will eagerly seek to exploit, if only to bolster their own blog.
Feel free to link and discuss your post, if relevant. Creating backlinks for your blog posts ensures a larger number of readers will discover your post in the near and far-away future.
Run a Great Contest
Few things get customers excited like a contest. They're an excellent way to build anticipation, excitement, and best of all — generate advertisement for your blog!
You'll likely want to spend a great deal of time selecting the reward — after all, it'll be heavily featured on your website. How contest entries are submitted, however, is just as important a factor as the reward itself. Aside from collecting emails for your mailing list, you can also have participants submit their entries through blog comments or social media sharing. All three entry types will serve to build your blog's audience, so feel free to experiment with whatever option generates the best outcome.
Syndicate Your Blog
Just because you're the main or sole contributor to your blog doesn't mean your post(s) is restricted to one website. Get your post syndicated by having it published on another website related to your industry or post. This is a great way to generate traffic and attention from an audience that may otherwise be unfamiliar with your business or brand.
Take time to explore which websites and their audience will find your content most appealing; for optimal results, you'll always want to make sure you're targeting the most appropriate readers.
Stroke Some Egos
Get businesses and bloggers to share or feature your post by including information or links to their businesses/products in your post. People love to know that their name or business is on other peoples' minds, and are eager to let their social networks know of their success and growing reputation.
Optionally get in touch with a specific blogger or company that's relevant to your post and see if they're interested in providing a quote. If your article positively features someone, they'll likely go the extra mile to advertise your post, solely for some personal limelight.
Ready to Get Started Building a Successful Blog?
Hopefully, this article has helped prepare you for running a successful blog that will attract readers and boost your business's profile. Let's quickly recap what we covered:
How a blog will help your business.
How to design the visuals of your blog.
Tips for writing great blog posts.
How to plan and maintain your blog without burning out.
How to promote your blog and earn new readers who can become new customers.
Start blogging today and experience the positive impact fresh content can have on your online store. As a business owner, it's your responsibility to ensure you're doing everything you can to succeed in one of the most competitive markets. Why not utilize a resource that has proven itself time and time again as an invaluable aid in long-term success?
Good luck!