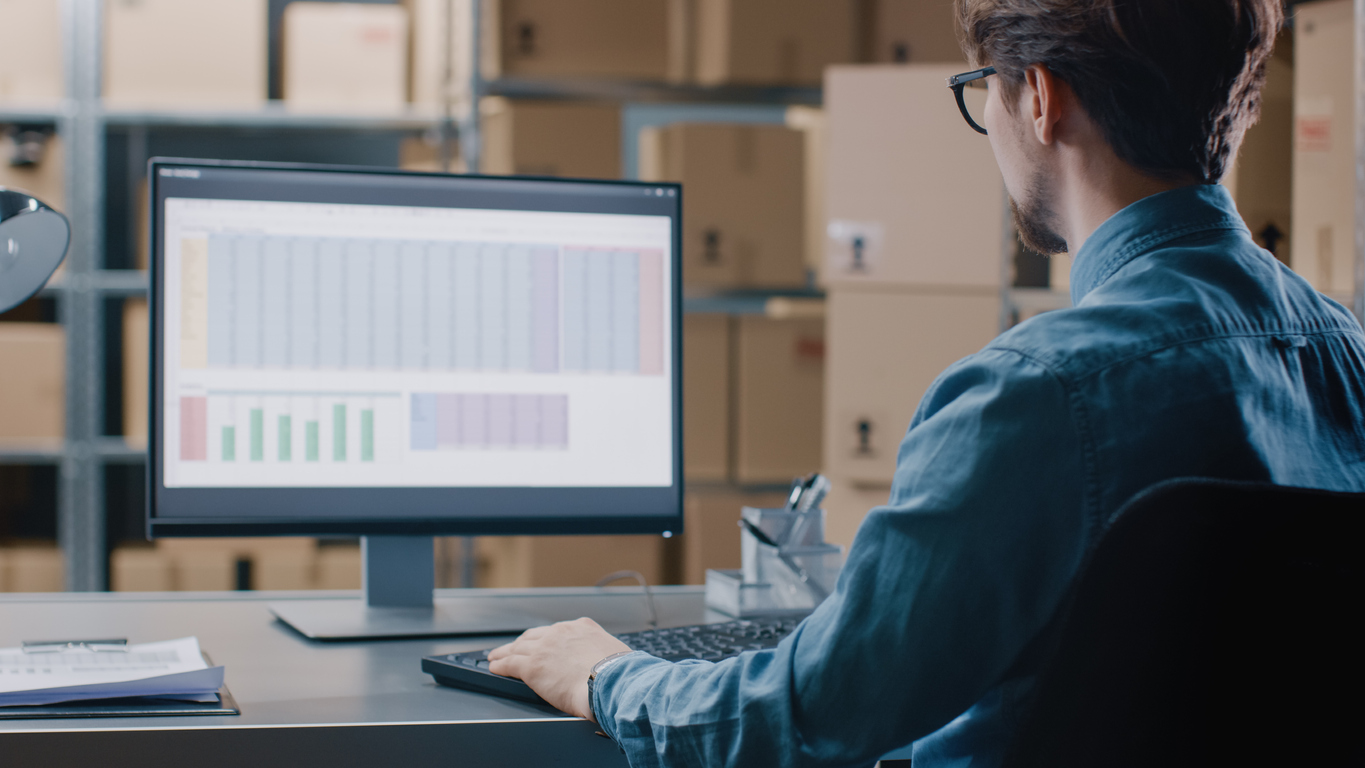 How much time do you spend on importing product content to your online store?
The answers to this question can range wildly, from a few minutes to several weeks. I know that because recently I participated in market research related to this topic.
I asked dozens of retailers what challenges they meet working with product content. Then, I collected these problems into a list to find out similarities. I found out that every online store has much in common when it comes to product information.
Common Product Data Challenges for Retailers
The majority of online webshop owners have the same problems when it comes to importing product data:
The labor-intensive process of adding product information, burning resources and time
The lack of product information received from manufacturers, which ends in an informal search.
Errors happening in the process of copying and pasting
Returning for extra data to the brands' portals after the product release
Postponing sales until receiving product data in full
ERP system limits, resisting to make it a single source of truth for product content
Product information is an essential part of selling goods online. But the more products you sell, the harder it is to manage the related content. Let's dive deeper into how successful online stores organize their product data management.
Usually, when a person decides to run an ecommerce store, they get started with a very basic version. Year after year, business grows, and the number of products and sales multiplies. Ideally, the business owner should upgrade the product information management processes. But often business owners become too accustomed to how their process works and do not want to change anything.
Are they aware of the opportunities ahead? Sadly, too often the answer is "No." I asked ecommerce managers about how things should be done in the ideal world. They expressed good ideas, but quite a lot of them said that it's impossible to accomplish them for several reasons.
So, I decided to share the insights and inspiration that I've gained from ecommerce experts. To make it easy, I crafted an infographic showing how product content flows change as time goes by. It might help you take steps towards making your work more productive.
Product Data Flow Changes as Retailers Grow
Every approach can differ depending on the stage of the retailer. I have met small businesses whose content processes were mainly automated. At the same time, the rapid growth of multinational companies often takes the wind out of their data's sails.
I have tried my best to define key milestones and combined them in the infographic below. Further, I'll describe in detail what drives changes in product content optimization.

1. The online store is launched.
At the very beginning of the ecommerce journey, sellers focus on essential things. They need to launch fast and start attracting initial online buyers. Ecommerce managers publish products with basic features described and update the content as needed. Returning to the same product data makes the manager do the same work, which is far from productive.
Although some sellers take content from suppliers, the majority of them get product information simply by searching on Google.
Generally, two problems appear here:
When you casually search for information, it may not be correct.
Employees spend a lot of time searching for product content online.
The bigger the number of products you sell is, the more challenging and time-consuming these problems become. This brings business owners to the next stage.
2. The number of goods for sale grows.
As time goes by, online store managers usually set up new processes. They collect product data from manufacturers and suppliers, usually in one of three ways:
Receiving emails with XLS templates
Accessing brand's or supplier's portals to download data
Copying and pasting product information from the brand's website
In some cases, ecommerce stores establish API connections. But it's more common at the current stage to import spreadsheets manually. When the number of products reaches 1,000, it becomes relevant to set up product content syndication , enabling the automation of data delivery. It could become a must-have even earlier if products with variations are involved.
3. The volume of orders increases.
The number of products available for sale and the number of orders does not usually grow simultaneously. But there is a moment when managing inventory within your ecommerce platform becomes tough and inefficient.
This usually comes along with overall business growth leading to ERP system implementation. Though an Enterprise Resource Planning platform is a huge investment, it is a must for larger corporations.
At the same growth stage, data pools and content providers are usually leveraged. E-stores often add them as additional product content sources. The more products you sell, the more time you spend on importing product data. So, working with a database full of aggregated and standardized product information helps. However, it does not resolve the issue of adapting templates to your webshop requirements.
4. Multiple sales channels are activated.
When it seems that (at last) everything is set up well, another challenge comes. At first, you use your ecommerce platform as the main database for product information. This method is fine until you start actively penetrating marketplaces and other retail channels.
The demand for product content grows.
The requirements across partners differ.
The amount of manual work grows enormously.
If you sell your goods on various platforms, a PIM system is a must-have. Product Information Management software provides your team with a single source of information to rely on. They could enhance and optimize product data within the PIM system, saving a lot of time. And before you start your PIM market research, it's useful to have a look at a roadmap for PIM implementation. Defining the key steps at the very beginning could help a lot in the future.
5. Focus on the speed of sales.
Surely, your team tries to work fast long before they do all the above-mentioned. But, when operations expand, every effort is going to be analyzed and optimized. Automated product content syndication software is usually set up across all data hubs. It enables smooth product information delivery and minimizes manual efforts.
At this current stage, the following processes could, and should, be automate:
Collecting product content from brands, data pools, and content provider
Product data transfer between internal software systems
Product information delivery across the sales channels you use
Why Retailers Fail to Keep up With Their Growing Sales
Lots of ecommerce businesses do not assume how much they could do with content flows optimized. Their content team would be able to focus on creating unique sales-driven content, rather than copying and pasting. Overall, processes would become more productive and efficient.
But there are a few more reasons why businesses struggle at this point:
1. Managers concentrate on sales and don't optimize internal costs and efficiency.
It's common for people to hunt for quick wins. But, with long-term goals in mind, things change. As a business owner, you should definitely leverage new opportunities for optimizing product information flows. This would not only accelerate sales on existing sales channels, but also enable fast integration with new marketplaces.
2. Departments cannot agree on the best solution.

The bigger your company is, the harder it is to set up a new process – even if everyone understands the importance of it. In general, to change the existing process, marketing, sales, ecommerce, and content teams should come together. They need to define the way they would like to work, and then approve it on the C-level (or corporate level).

If you're lucky to work in a company with fewer departments involved, it's a great chance to propose your ideas for change. It would be much harder to put in place a holistic approach after the size of your store has evolved.
3. Some team members are afraid to lose their jobs after automation comes.

It could seem strange, but there are people that are cautious of new technologies. If you're leading such a team, it's vital to explain how improved their current daily routine would be. It would be easy to gain their support if they understand the benefits.
All of these problems could be settled with a deep analysis of the current processes and a systematic approach to optimizing them. Teams are happy to do things that matter. Customers are glad to come back to stores that care about their experience. The hardest thing here is to take the first step, but results will come soon after.
Who Is Responsible for Product Data?
Many retailers that I talked to were trying to request product data in their desired templates from brands. It works with Amazon, so it would work with others, right? Yes, it works — but only with giants.
In most cases, this resulted in delays, incomplete templates, and people entering the data that seems to be inconsistently accurate. They were doing that simply to validate the template, and that's a problem.
I've noticed a kind of conflict between brands and retailers. Brands want to have a consistent presence across all sales channels, while each retailer wants to be unique. This is one of the many reasons why product data structures (aka taxonomies) are so different across the whole ecommerce market.
Brands tend to share standardized content to everyone, while retailers want to stand out from the crowd and take their own approach. Online stores present products in their own style, craft unique product descriptions, and shoot photos. So, there's freedom for ecommerce marketers to present products to specific target groups.
At the same time, some big brands really take care of their product pages. They even create retailer-specific content for the most important marketplaces and online stores. Such manufacturers take responsibility for how the product data looks. It would be beneficial to monitor how these trends will develop during the next few years.
Conclusion
Content matters. High-quality product information has a great impact on the number of purchases. Retailers create SEO-optimized descriptions, engaging images, and persuasive videos to improve the shopping experience. However, it's extremely important not only to create sales-driven content, but to manage and deliver it efficiently.
Running an online store demands constant attention on every aspect of the business. This couldn't be truer when it comes to product information. You can get started by asking yourself the right questions.
How do I search for product information?
How do I store it?
How do I deliver it to the sales channels?
How much time do I spend on adapting it to my needs?
Think of the answers. Analyze them. Enjoy your ecommerce journey to data consistency and speed up your sales!