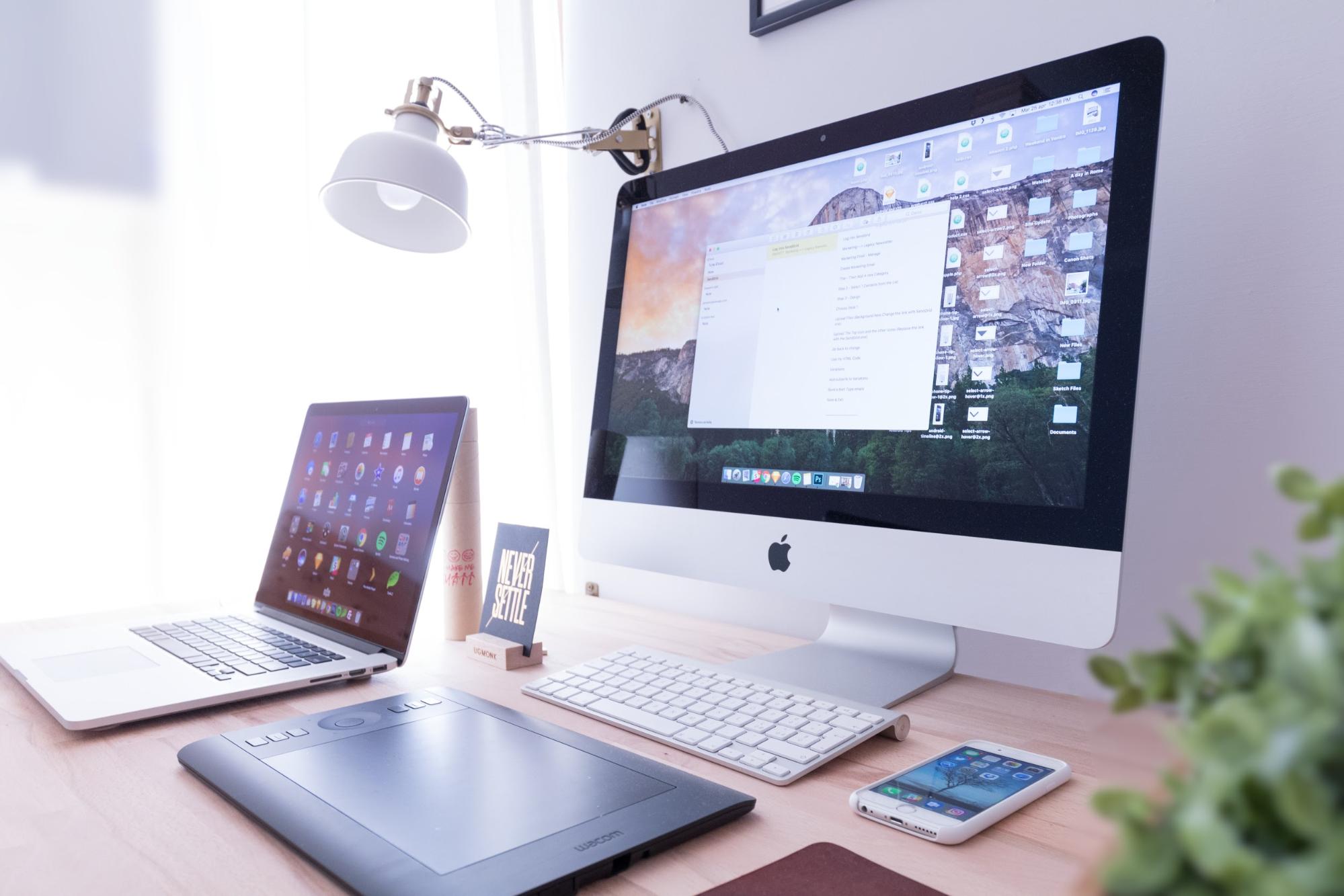 The world of commerce is turning away from physical storefronts and going digital. It seems like customers can buy almost anything online nowadays, and more customers love the ease of online purchasing.
With big-name businesses like Amazon leading the way in the online frontier, it's no wonder so many physical businesses are transitioning to the digital sphere. This transition is a natural step, but it's easier said than done. There are a lot of things to consider when moving online, and you want to make sure you have a trouble-free transition so you don't lose valuable business.
If you've decided to officially make the switch to online, congratulations! This is an exciting time to go digital with your business, and there are big things in store for you. Pew Research reports that just about 80% of Americans alone have made an online purchase, and this number is only expected to increase rapidly.
This guide will explore how to transition your physical business online without losing customers!
Why Transition to Online?
If you're still on the fence about making the transition online, let's discuss why it's the thing to do in 2018 for your business. While it's great to have a physical business where customers can interact with employees and the products or services, a physical business has its limitations. First, you limit yourself to a smaller set of customers when you only have a physical business. Online businesses are open to a larger reach on either a local, national, or even world scale depending on your particular business.
Online businesses don't take days off. They don't close on holidays or after hours. Having an online business means being able to make sales every day of the year at every time of the day. If you're keeping your physical storefront in addition to your online space, you'll be able to bring more business to your physical location as well. Online shoppers are always searching. Your internet presence will boost your performance in local searches. As you can see, you have nothing to lose and everything to gain by going online with your business!
Choosing a Platform
Your first step in your transition online will be to choose the right platform. There are a lot of e-commerce platforms which make it easy to conduct business over the internet, so you have a lot of options. Your platform is the foundation of your online store, just as your storefront is the foundation of your physical store. You should take this choice seriously to ensure a smooth transition. Having an all-inclusive online store builder goes a long way in helping you build the best online store.
Go Mobile
The majority of shoppers nowadays access the internet from their smartphones. That means your website has to be optimized for mobile viewing. The majority of designs are already mobile-friendly, but you should be testing your website regularly to make sure it's easy to navigate on mobile. Statista claims there are almost 200 million mobile shoppers in the United States alone in 2018. This number is too big for businesses to ignore! Your store should look as great on mobile as it does on a desktop to keep viewers engaged with your business!
Focus on Design
It's just as important to focus on the design on your business website as it is for your physical business. If your physical business isn't a nice place to shop, you wouldn't expect a lot of people to frequent your business. The same goes for online businesses. There is just too much competition on the internet nowadays for customers to waste time on a website that doesn't live up to expectations.
Perfecting the design of your website is about more than choosing the right colors and uploading your logo. It also needs to be easy to navigate. Customers should be able to clearly navigate to the right pages, and it should appear properly on all types of screen sizes. If you want to be noticed online, really focus on your design strategy online to stand out from the competition.
Make Checkout Easy
You'll quickly learn that one of the biggest challenges for online businesses is abandoned carts. People will add products to their virtual shopping carts only to abandon their carts right before entering their credit card process. You can cut down on this by making the checkout process as easy as possible. The more steps someone has to take between viewing their cart and checking out, the more likely they'll leave your business page.
To make checkout easy for your shoppers, use the right payment service. While physical businesses have options to buy or rent a card machine, online businesses have to choose the right payment portal. Depending on your e-commerce platform, you might have built in payment tools that make checkout easy. Other popular payment processor options include PayPal and Stripe. Avoid only taking payments from certain types of credit cards which might exclude some shoppers. The process should be simple and easy for all users!
Protect Your Users
Unfortunately, there are some risks to running your business online. In light of recent information scandals, it's clear even big-businesses can be the target of data breaches. It's your job as a business owner to protect your users from those who might steal their information. Your users want to shop somewhere they feel safe. They need to know their credit card information is safe over the internet, and that means you need to keep security as your top priority.
There are a lot of ways to secure your website, but the best way is to recruit an expert. At the very minimum, your website should have a secure server through an SSL certificate. These aren't expensive or complicated to install, and they're a great first step to keeping your website safe. Be proactive about securing your website, and take all threats seriously. One minor issue with security could jeopardize the entire reputation of your business.
Digital Marketing
Having an online business means learning new ways to market your website. Digital marketing is a powerful tool for businesses when used correctly. Bringing customers to your digital store is a lot different than bringing them to your physical store. While physical stores might purchase print advertisements or radio spots, online businesses need to follow the latest trends to stay ahead of the competition.
One of the ways to market both your digital business and your physical business online is through email marketing. Email marketing is an easy way to communicate directly with your audience and encourage them to continue shopping with you. If you already have an email list for your in-person business, you're already ahead of the email marketing game! A well-defined email campaign can provoke powerful results for online businesses!
Another digital marketing tool that works particularly well for online businesses is content marketing. Content marketing involves creating high-quality written or visual content that appeals directly to your target audience. This might mean creating in-depth blog posts or videos that educate or entertain your audience. Expert marketer Neil Patel highlights the growth of content marketers by saying they see over 7x traffic growth in a year than websites who don't use content marketing. No matter your industry, content marketing can not only bring new customers to your business but bring them back again and again.
Interact with Customers
Just because your business is online doesn't mean you can't still interact with customers! Too many e-commerce websites sound like nothing but robot-talk. Customers are looking for businesses they can trust, and they trust real people. Be authentic with your online business, and don't be afraid to reach out to customers!
One of the easiest ways to interact with customers in a genuine way is through social media. While a lot of businesses have social media profiles, these usually read like a sales pitch. Instead, keep your posts conversational and upbeat. Refrain from overly selling your products, and try to create real relationships with your customers. Nobody likes to feel like they're being sold to! The more natural and authentic you can be, the more your following will grow!
It's also important to include easy contact methods on your website. Just like when shopping in-store, people have questions about products or the company. They want those questions answered before they'll make a purchase, so offering website chat features or contact forms ensure your customers feel heard. It's not hard to break down the walls between yourself and your customers!
Conclusion
If you're transitioning your physical business to an online business, you're already halfway there. The hard part is over. You have a customer base already, and you know what it takes to get a business running smoothly. With so many e-commerce platforms and marketing strategies nowadays, it's easier than ever to start an online business. To really get an edge on your competition, really cherish your current and future relationships with customers! Focus on the same things you did with your physical business, and don't be afraid to learn new techniques if you want to see your business skyrocket.
Guest post by Ashley Lipman.
---