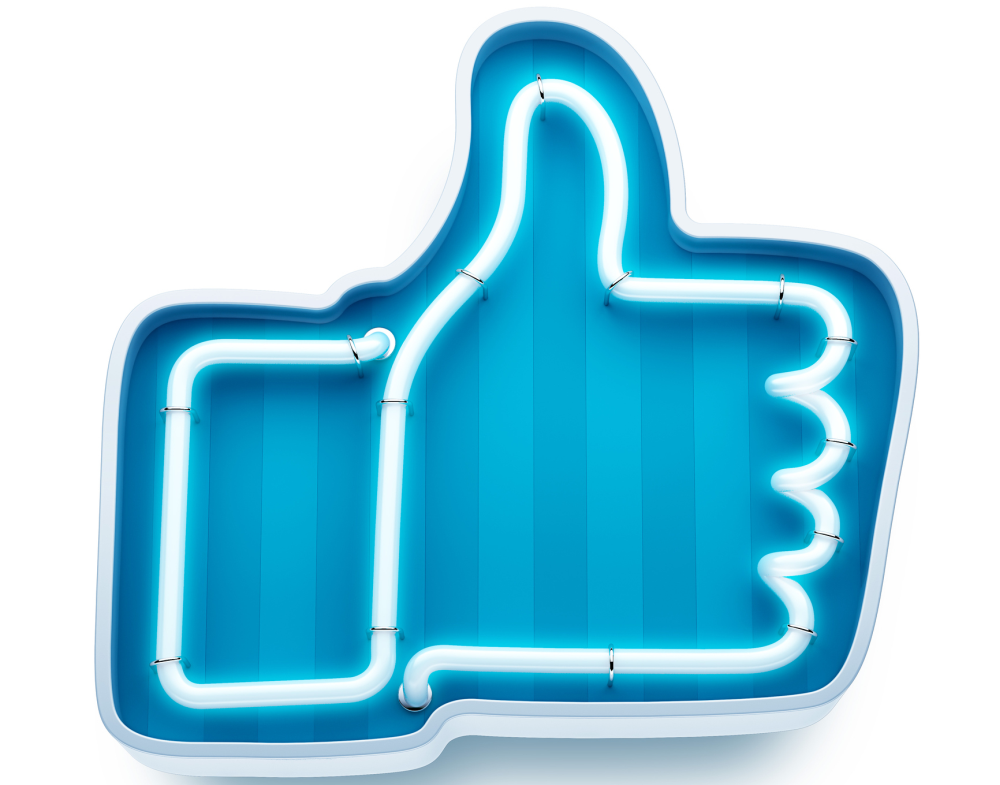 Facebook is the world's most popular social media platform, and every day millions of customers visit the official pages of their favorite businesses. As an eCommerce business owner, you'll want to take every opportunity to interact with your customers and reach them wherever they are. Your Facebook Page is a valuable tool in this regard.
Facebook has proven to be a great way for customers to interact directly with owners, employees, and management by posting comments and reviews. Some customers also like to shop directly from Facebook using the Facebook Shop section.
Adding the Shop section to your Facebook Business Page is easy and helps you sell directly to your Facebook followers. It's a great advantage for your eCommerce business.

What is the Facebook Shop section?
You can enable the Facebook Shop section to appear on your Facebook Business Page, where it will act as a catalog of your products ready to be sold directly on Facebook. Customers can make purchases without needing to visit your website. Plus, you can reach more customers on Facebook who might otherwise be unaware of your online store.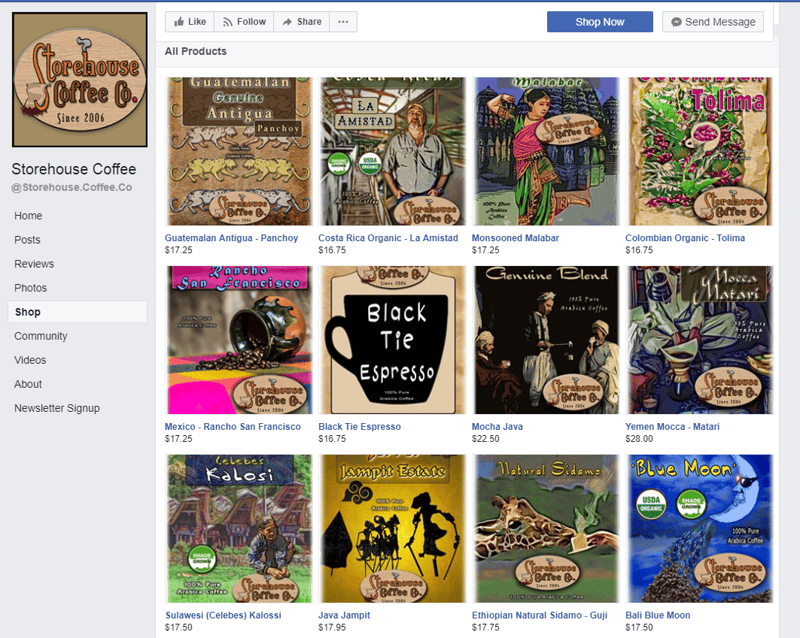 Image Source:
Storehouse Coffee
Facebook Shop
You can make it easy for Facebook fans to find the right products by organizing the items on your Facebook Shop section into collections. You'll gain valuable insight into popular products through the data Facebook provides you, including which products get the most views.
If your business's Facebook Page doesn't already have a Ratings & Reviews section, this will be added automatically when you enable the Shop section. Customers will be able to leave feedback that can help you identify areas for improvement and handle issues. Feedback also provides priceless social proof that will help others decide to purchase from your business.
With the Facebook Shop section, you can:
Add products with images and information. Add unlimited products, complete with photos, pricing information, and more.
Organize and customize your inventory. Arrange items into collections as you see fit, and choose which products appear in your Facebook Shop.
Interact with customers right on your Page. Customers love browsing your Facebook Shop because they can reach you quickly through Facebook messages.
Reach a wider audience for your products. Products from your Facebook Shop have a chance to appear in Facebook's Marketplace, where more customers will see them.
Obtain valuable information. See which products sell and earn you the most, which get the most clicks, which you get messaged about most often, and more. Identify top sellers and address problems!
Get Your Products Seen on the Facebook Shop Tab
In late 2020, Facebook further expanded the functionality of Facebook Shops with the Facebook Shop tab. This feature lets customers search for products, and displays all the results from different brands together. This means much higher visibility for your brand, as customers won't need to go directly to your business's Facebook Page to see your products. Instead, much like Google Shopping, Amazon, and other channels, shoppers will be able to discover you by searching for the type of items you sell.
While the Facebook Shop tab is technically a marketplace, don't mix it up with the Facebook Marketplace, which is a Craigslist-like venue for regular people on Facebook to sell products to one another. Likewise, the Facebook Shop tab is separate from the individual Facebook Shops that businesses can set up on their own Pages. However, they use the same product data, so you won't need to upload or synchronize your products twice. In fact, having a regular Facebook Shop section on your page is a requirement for participating in the marketplace-style Facebook Shop tab.
Products from the Facebook Shop will also appear in people's news feeds, based on their activity and interests. So, that's yet another way the Facebook Shop will help promote your business.
Sell Faster with Facebook Checkout
Along with the Facebook Shop tab, Facebook also released Facebook Checkout. This feature allows customers to go through the checkout process right from the Facebook app. This is helpful because it reduces friction, and customers are always more likely to buy when it takes less effort! Currently, Facebook Checkout uses PayPal for payment processing.
A similar feature is also available for businesses selling on Instagram, allowing customers to check out from the app. With Facebook Checkout and Instagram Checkout, both platforms now offer a fully streamlined way to sell products right where your biggest audience resides.
How to Sell Products on a Facebook Shop
A direct integration with your online store, like the one provided by 3dcart, gives you the ability to synchronize your online store's inventory with your Facebook Shop section. Your products will appear for sale on Facebook, complete with images. Customers and inventory will remain synchronized between your Facebook Shop and your online store.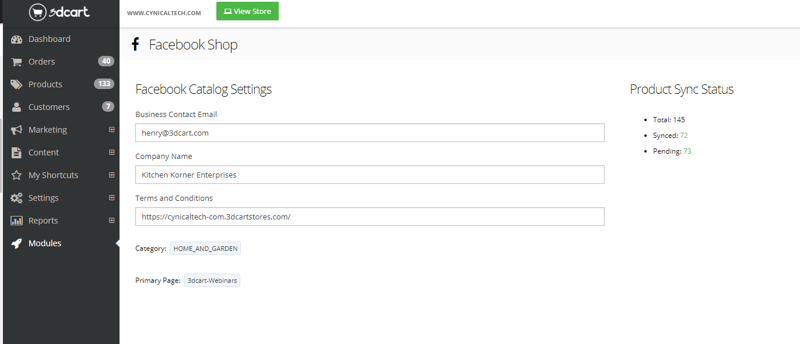 If you decide not to use Facebook Checkout, customers who purchase products through your Facebook Shop section will perform their checkout through your online store, meaning you'll retain all the advantages of your customer-optimized checkout experience.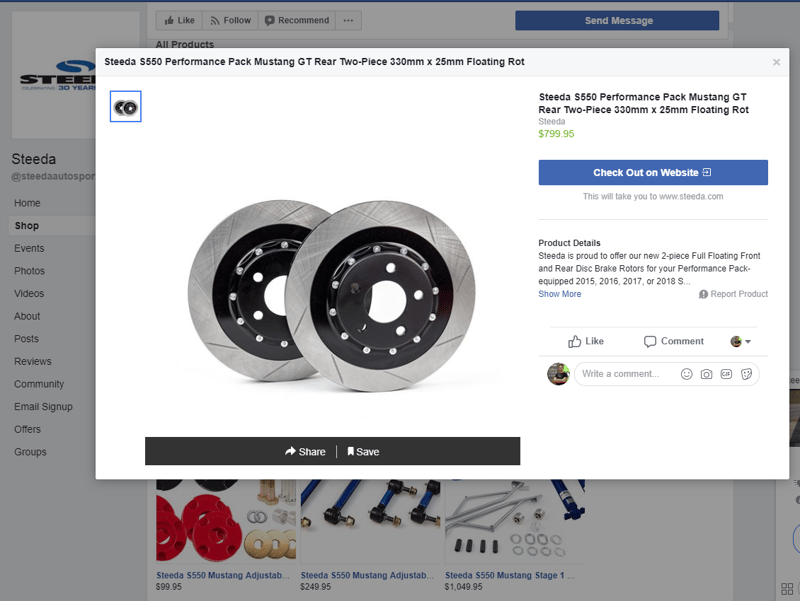 Image Source:
Steeda
Facebook Shop
This quick visit to your online store also provides you with a valuable opportunity to entice the customer to visit other parts of your website. For example, you could implement a non-intrusive offer box to appear onscreen. Since customers coming from Facebook will also receive your post-checkout emails as normal, you can also send coupon codes to encourage them to come back for a second purchase.
In either case, the customer may also decide on their own to spend some time looking around on your website — yet another reason to have a strong, attractive store design!
How to Market Your Facebook Shop
One of the best advantages of a Facebook Shop is that it's right there on Facebook — and there's no better place for marketing it. You'll get great results with a consistent, solid strategy that uses the full array of tools Facebook puts at your disposal.
Use the following tips to market your Facebook Shop and entice more customers to buy from you:
Learn More
There's much more you can do with Facebook's Shop section integration, like allowing visitors to log in to your store with their Facebook credentials, or using Facebook Dynamic Ads to target people most likely to be interested in what your store has to offer. To find out more, read up on How to Sell on Facebook and check out our video tutorial below.