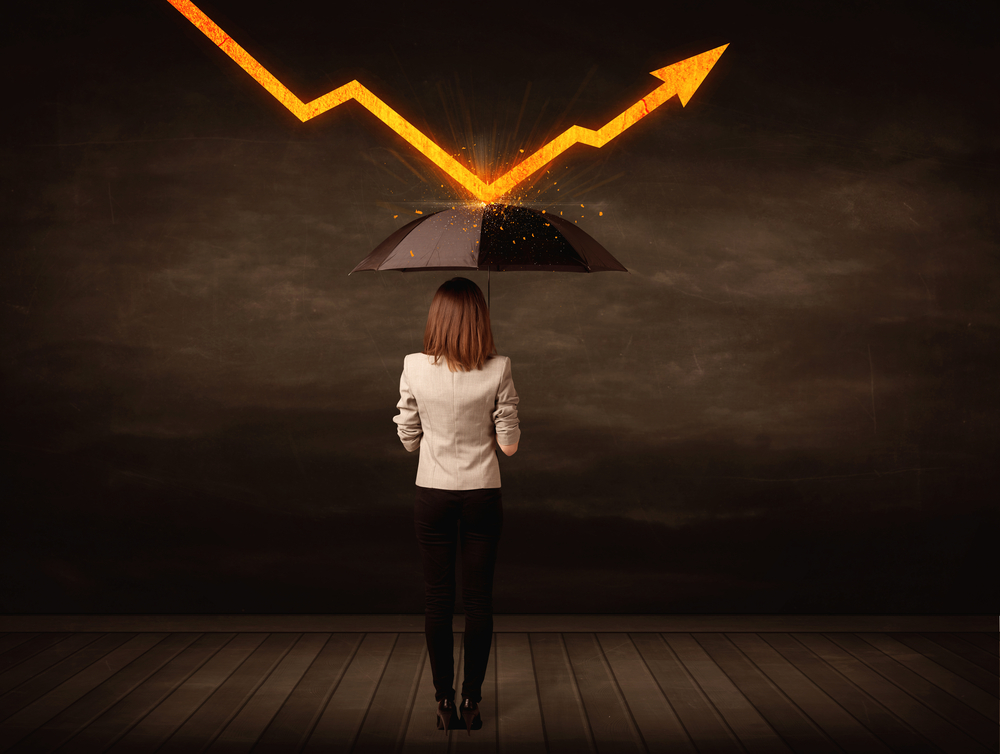 Did you know that 40% of small businesses file an insurance claim in any given 10-year period? If that scares you, it should.
Commercial insurance for small businesses is essential. You don't want to get caught in an accident without any insurance coverage, especially considering that your small business may not have the funds to cover a catastrophe.
If you don't have small business insurance, it's time to change that. To learn more about why you need commercial insurance and how to choose commercial insurance, keep reading.
What Is Commercial Insurance and Who Gets It?
The odds are that you basically understand what commercial insurance is. Just like any other insurance, it gives you a policy that can help protect your business from a variety of different problems that could come up.
Put simply, commercial insurance is a way that you can minimize your business' risk.
Unfortunately, other insurance plans are not going to cover important elements of your business, like your business' inventory. Even if you work outside of the home, your home insurance policy will not cover your business' supplies and products. This is why you need commercial insurance.
The real question you may be asking is who in their right mind buys commercial insurance. The truth is that the answer may surprise you.
It's a good rule of thumb to have commercial insurance if you're noticeably profiting from your business. That may seem like a simple answer, but it is one that several financial advisors go by.
As your business brings in profits and grows, you don't want to have to incur unnecessary costs.
That being said, a hobby may not need to be covered by an insurance plan. However, if you are making a recordable amount of sales to customers, it's time to think about tacking on a commercial insurance plan to protect your stock.
What Are the Types of Commercial Insurance?
There are several different types of commercial insurance plans to choose from. This may seem confusing at first, but having this much variety is actually helpful.
Not every business is going to use every kind of commercial insurance. The variety within this category of insurance means that businesses don't need to pay for unnecessary plans or policies.
If you're wondering what kinds of commercial insurance you need to look into, you can use this long list. We can help you determine what kind of policies you need to focus your efforts on.
Liability Insurance
Liability insurance protects against any claims that may be filed due to injury or damage. If you have an employee that gets hurt on the job, you'll want liability insurance to cover you in case that employee was to file a claim against your business.
We should be clear that liability insurance isn't just for construction companies or other hard labor jobs.
Liability insurance is one of the most popular kinds of business insurance because anyone could get injured at any time. You could have a sewing business and find that any employee hurts themselves while using the sewing machine.
Property Insurance
Property insurance can protect you from claims that you may need to file for the building that your business is in. If your small business is run from your home, you may already have property insurance on your home.
This kind of insurance can also help protect you from incurring too many costs from damages from potential floods or earthquakes. Typically, property insurance varies depending on where you live and what kind of natural disasters are prevalent in that area.
Property insurance may also protect from theft. If you do run your business from your home and you have property insurance on your home, you should check if your policy does provide protection for work materials. Unfortunately, some don't.
Transit Insurance
Transit insurance covers your products as they're being shipped or transferred. For example, you may sell custom picture frames. If a picture frame breaks on the way to a customer, transit insurance could cover the cost of you making a replacement frame.
Transit costs may be better for bigger businesses that do a lot of shipping or for any sized business that ships delicate items.
Some small businesses ask their customers if they want to pay for insurance for their items. Usually, this would be a small fee added on at the time of payment.
Data Breach Insurance
Data breach insurance, or cybersecurity insurance, can help companies have a financial buffer in the case of a data breach on their company. Many smaller businesses may not have to worry about this kind of insurance, simply because small businesses are not usually targeted for a cybersecurity attack.
In fact, we would not recommend that you invest in this kind of insurance unless you are large enough and have enough customers to become a potential target.
However, as your business grows, you should consider getting data breach insurance. In a world where everything is digital, cybersecurity insurance is being essential for larger businesses.
Business Income Insurance
Business income insurance is considered one of the most underrated kinds of commercial insurance. It covers you financially if your business were to have to come to a complete halt for some reason.
Business income insurance is useful for businesses that have a fire and can't reopen or are experiencing major funding cuts due to an economic slowdown.
If your business does succumb to any kind of slowdown, business income insurance can help replace that expected income so that you're able to pay bills for the company in the time being. This can include rent, utilities, materials, and more.
Workers Comp Insurance
Workers comp insurance is one of the most televised insurance types. You've probably heard several commercials urging individuals who were injured at work to file a case against their place of employment.
Workers comp insurance covers medical costs and salary replacement for employees who have gotten injured on the job. The catch is that workers comp insurance will provide these funds to the worker if they agree to not sue the company that they work for and were injured while working at.
Seller Suspension Insurance
Seller suspension insurance is a relatively new kind of commercial insurance that covers companies in the event that their eCommerce store may be suspended. If this is the case, the insurance policy can keep the business owner's funds coming in until the suspension is released or the business owner has reached a date limit.
Seller suspension insurance is for those eCommerce business owners who can't definitely say that they'll never be suspended. If you're sure that you won't be suspended then you won't need this kind of commercial insurance.
Chargeback Insurance
Chargeback insurance is highly recommended for these small businesses that accept credit card payments. The policy can protect your business from financial fallout if a credit card transaction turns out to be false or fraudulent.
For example, if someone were to use a credit card without permission, the person who owns the credit card may file a claim saying that they didn't make a purchase at your store. Chargeback insurance would protect you from incurring any cost in that case.
How Can I Get Small Business Insurance?
Once you've decided that it's time for you to invest in small business insurance, you should connect with other business owners or professionals that you're in contact with.
You may find that one of your friends was able to find a great rate for her company or another friend may have a recommendation for a few insurance companies to call. Ask around before you accept a rate or sign any documents.
If you don't have anyone to ask, you should do some research online. Find companies that specialize in commercial insurance so that you aren't being slated by a company that may not be as educated about commercial business needs.
If you need somewhere to start, you can look at these popular companies that provide commercial insurance:
The Hartford Small Business
Progressive
Nationwide
Chubb
Berkshire Hathaway
Insureon
Next Insurance
Make sure to shop around and compare insurance quotes. Find the plan that works best for your business, and don't settle for less than the coverage that your small business needs.
How Else Can I Improve My eCommerce Business?
As an eCommerce business owner, you understand how difficult it can be to make decisions. However, after reading about commerce insurance, we hope that you understand just how important it is to have this kind of protection for your small business.
We hope that you will invest in small business insurance to prevent your eCommerce business from incurring any large, unexpected costs.
If you're looking to learn more about your eCommerce business and how to help it grow, feel free to check out our blog. We cover a variety of subjects pertaining to how you can improve your business and make your life as a small business owner easier.
We also offer a safe and easy-to-manage platform for those who are looking to create or already have an eCommerce business. Check it out and watch your business thrive.