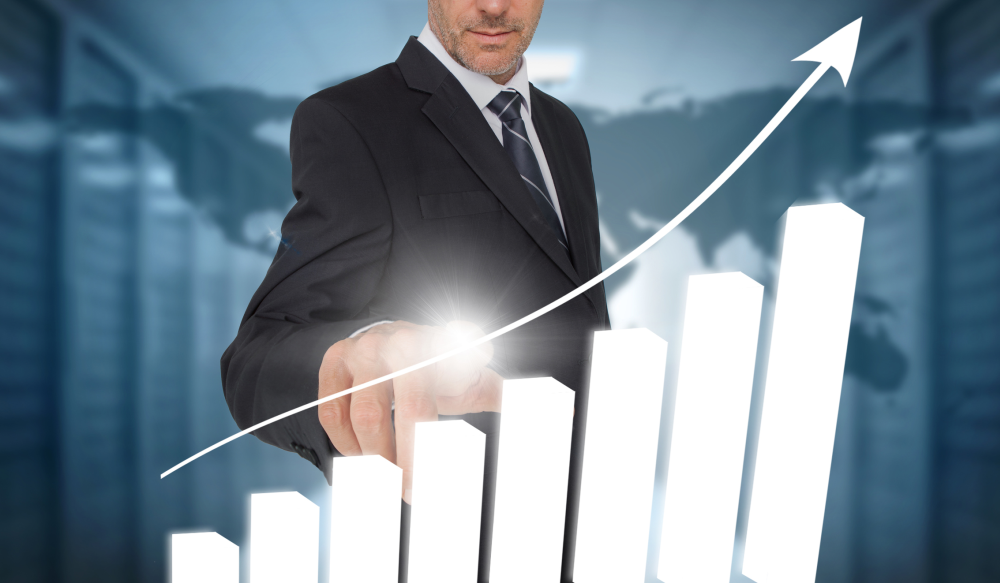 Ecommerce is challenging at any level but when retail businesses scale into the millions of dollars in annual sales, problems with an ecommerce platform can be catastrophic.
Toys R Us is, perhaps, one of the best examples of an enterprise retail business that has struggled with ecommerce more than once.
Learn from their experience and avoid potential issues that could cause your business to lose customers and sales because your website is not prepared to handle a spike in traffic and sales.
Toys R Us Couldn't Scale to Meet Demand
The toy and game retailer's first and most devastating ecommerce failure came during the 1999 holiday shopping season.
The company had been experiencing competitive pressure. In 1990, just nine years earlier, Toys R Us had about 25 percent of the American retail toy market, but its share had fallen to about 15 percent in 1999.
Just the year prior, WalMart had passed Toys R Us as the highest volume brick-and-mortar toy seller in the United States and online eToys was already outselling Toys R Us.
The weekend after Thanksgiving 1999, Toys R Us placed tens of millions of ads offering free shipping and guaranteed Christmas delivery for online orders placed by December 11, 1999. Customers could opt for premium delivery and place orders by December 14, 1999, for Christmas delivery.
The company's marketing worked, driving significant ecommerce sales. Unfortunately, the Toys R Us' ecommerce infrastructure couldn't handle the order volume.
The retailer's ecommerce site simply wasn't built to manage the site traffic and orders the company's marketing was able to generate.
Orders got mixed up, inventory was oversold, and overworked warehouse employees (some of whom labored for 49 straight days) couldn't process and ship everything in time, according to researcher Denis Pierre Sickert.
This ecommerce failure cost Toys R Us in five ways.
It damaged the company's brand and reputation.
Customers sued Toys R Us for service failures.
Toys R Us market capitalization fell about 20 cents per share.
Toys R Us had to refund millions of dollars to unhappy customers.
The U.S. Federal Trade Commission fined the retailer $350,000 for its failure.
Toys R Us Didn't Focus on Customer Experience
There is a sense in which the holiday season of 1999 wasn't Toys R Us' only ecommerce failure. The company has more recently failed to support online sales and, perhaps, didn't focus on customer experience and ecommerce innovation.
In May 2017, USA Today reported that Toys R Us is investing more than $100 million into its ecommerce operations over three years to catch up to its competition.
"The website really represents the front door of our brand," Toys R Us' Global Chief Technology Officer, Lance Wills, told USA Today. "In a year to two years, we have to catch up on 10 years of innovation and that's no small feat."
Wills added that more than six in 10 of the company's shoppers visit the Toys R Us website before deciding whether or not to visit a store. So a successful ecommerce presence isn't just about online sales, but omnichannel sales.
Some of the improvements Toys R Us is making are aimed at shoring up online customer experience. The company added larger product images, shortened the checkout process from five clicks to two clicks, developed concise site navigation, and made site search more effective.
Interestingly, the company recognized that not all of its competition — the competition that was as much as 10 years ahead in ecommerce innovation — comes from other large enterprise retailers.
"We view anyone who sells toys and anyone who sells juvenile (or) baby products to be a competitor," Toys R Us' CEO, David Brandon, said in an interview.
"Some organizations recognize faster than others there are shifts in the ways customers want to be communicated with and the way customers want to purchase products. ...It probably took us a while."
Toys R Us Has Lessons for Enterprise Ecommerce
With effort, focus, and, perhaps, some luck, Toys R Us' current ecommerce initiatives will help the company thrive and grow.
Regardless of its future, however, Toys R Us' past can offer some important insights or even lessons for enterprise-level retailers who may be facing ecommerce problems.
Infrastructure and Performance Set Enterprise Ecommerce Apart
It was Toys R Us' ecommerce platform, its site infrastructure and software that failed first in 1999.
When you compare an "ecommerce platform" to an "enterprise ecommerce platform" one of the most pronounced and fundamental differences should be the latter's ability to scale during peak sales periods.
For example, 3dcart's Enterprise Version offers unlimited bandwidth and sustains 145 millisecond response times in the face of 500,000 requests per minute. It scales to meet enterprise-level traffic and demand.
Some ecommerce platforms add the word "enterprise" to their product name, but then still ask your business to host the software and deal with the traffic. Don't make the same mistake Toys R Us did nearly two-decades ago. Choose an enterprise ecommerce solution that won't let your business down.
Customer Experience is Retail Innovation
Toys R Us' recent investment in ecommerce was a necessity. The company's competition — large and small — was often providing a better customer experience.
Even small online retailers are able to provide great shopping experiences thanks to very capable ecommerce platforms. In fact, sometimes platforms that have grown up, if you will, helping small and midsized retailers compete offer the most comprehensive features and the best customer experience.
The lesson here is to judge enterprise ecommerce platforms by what they can do for customer experience.
Is Your Retail Business Ready for a Real Enterprise Ecommerce Solution?
If your ecommerce business has millions of dollars in sales volume, but is difficult to manage and maintain or doesn't provide the customer experience you know it should, it is probably time to consider a real enterprise ecommerce solution.
Choose an enterprise ecommerce platform that can handle millions of site visitors a day without fail, and that provides the best in shopping features and customer experience. Learn more about selling toys online from our helpful guides