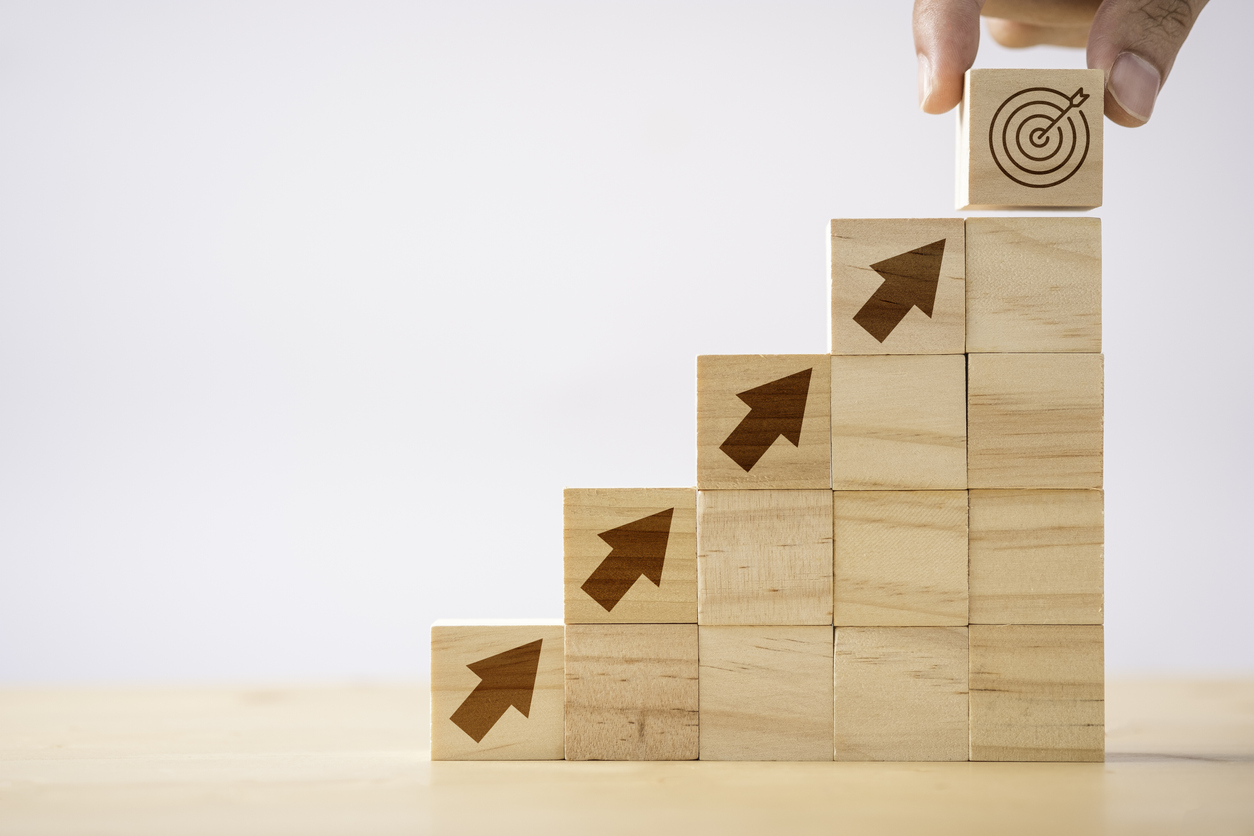 While conversion rate is not the end-all-be-all in marketing, it is one of the most important metrics by which you can gauge the effectiveness of your site and marketing material. And, depending on what kind of conversions you are measuring, it can be directly linked to revenue.
There are many marketing tactics law firms can use to affect their conversion rates, with some being more effective and costly than others. If your law firm is trying to figure out why conversions are not what they should be or struggling to take plateauing conversions to the next level, below are 10 tactics to help you increase your CVR.
Email Marketing
Email marketing, and especially drip email marketing, is an essential part of staying in touch with clients and moving people through your sales funnel. Drip email marketing allows you to create repeatable processes such as follow-ups, welcome and onboarding emails and reminders, making sure you send the right message at the right time. You can nurture business without having to engage in many of the tedious communication tasks that would otherwise be involved in client interactions.
Email marketing is easy to implement and can have a dramatic impact on your conversion rate and how quickly you can grow your practice. Email marketing functionality is usually a core feature of most law firm CRMs.
A/B Test
Increasing your conversion rate is often a matter of incremental changes and you need to test these changes to make sure they are useful. Consumers can be quite fickle and little tweaks to presentation, layout and wording can have a major impact. What A/B testing refers to is essentially experimentation. You set up two different landing pages for your website visitors--one group is directed to page A, the other to page B - and then you monitor the analytics.
For instance, if you have two potential headlines for your business and you are debating which one to feature, you might want to create two separate pages, one featuring each tentative headline with an accompanying call to action, and see which one people prefer. The page that produces more conversions for you is obviously the winner. As with anything in marketing, always consider the ROI for what you're testing. If the cost--in time, labour hours etc.--of testing a particular data set will outweigh the potential revenue brought in, it is probably not a good idea.
CTAs
Many law firms make the mistake of neglecting their calls to action. They believe that simply illustrating the features of their services, accompanied by good web design (including responsive design) and layout will speak for itself and people will automatically navigate to those "sign up now" or "find out more" pages. The truth of the matter is, the small but powerful prompts contained in a call to action button make a world of difference.
From the colour of the button and button text to the shape, size and placement of your calls to action, these powerful little additions to a landing, service or product page have an outsized impact on consumer behaviour. It is also important to keep in mind that studies have shown that the use of first-person language in calls to action (e.g., "schedule my free consultation") can increase your conversion rate significantly.
Sales Funnel
Sometimes your conversion rate suffers because you try to make a sale too quickly. The visitor to your website may be in the process of browsing or putting together a shortlist of the law firms he or she wants to work with. It is also important to keep in mind that the more expensive or complicated your product or service, the more time a person will need before they are ready to commit to a purchase. The bottom line is that law firms can benefit from implementing a strategic sales funnel just like any other service provider.
The main stages of the law firm's sales funnel are as follows: awareness, interest, decision and action. Your visitors and potential clients need to be made aware of the services you offer; see something on your landing or homepage that is of interest to them; see an illustration of the benefits of your services to them; and finally, you must convince them to take action, either by picking up the phone and calling you, scheduling a remote consultation, submitting their contact information for a follow-up email etcetera.
Cultivate Reviews
Social signals--i.e., reviews and comments from satisfied current and former clients--make all the difference for law firms when trying to increase conversions. The research done into this area of consumer behaviour and psychology indicates that people trust the comments and reviews left on products and services by strangers as much as those of friends and family. If your landing and service pages make good use of positive comments and recommendations from your clients, anyone you are currently prospecting or people who have arrived at your site organically are much more likely to be convinced to do business with your firm, thereby increasing your conversion rate.
If you are struggling to get current or past clients to leave these kinds of powerful social signals, there are basically two ways of going about it: you can request it or offer an incentive to do so. Many law firms would probably be surprised just how far a simple request for something like this goes. If you have delivered excellent service and results, people are more than likely willing to take five minutes to write and leave you a positive review.
Get Rid of Distractions
Many businesses inadvertently decrease their conversion rate by distracting from the main purpose of a page or message. Distractions can occur with language, images and other multimedia, but the main takeaway here is that distractions hurt conversions. Each page on your website, and especially your landing and service pages, should be optimized for a specific action. Do you want a visitor to want to contact you to seek more information, sign up for something, or make a purchase?
Every time you increase the options for action and the visual inputs someone has to process, you interfere with the conversion decision by introducing competition for their attention.
Some tips include: removing or shrinking the menu on landing and service pages, removing sidebars and big headers, getting rid of any irrelevant stock images, and considering removing navigation on landing pages.
Exit-intent Messages (i.e., remarketing)
Remarketing is the act of putting one last piece of marketing material in front of users or visitors who you have not successfully converted. Exit-intent messages are one of the most popular forms of remarketing and they work by asking exiting visitors to essentially keep in contact with your firm despite the fact they are leaving your site. They often include an offer that is contingent upon providing contact information so that you can reach out to them in the future and attempt to bring them back into your sales funnel, usually through email marketing. They might also offer discounts or free products or services as a way to entice people to remain in touch with you.
Exit-intent popup messages can also keep people from leaving your site by redirecting them to another part of the sales funnel that may be of use to them. If someone browsed your site and didn't find what they were looking for, it may simply be a matter of directing them towards that content or service page. It is always a good idea to consider including prompts for things like free consultations in these exit-intent popups with messages such as "didn't find what you were looking for?"
Be Active on Social Media
Your clients expect you to be active on social media, answering their queries, spurring discussions, responding to complaints and interacting with your online community. It is important to build social proof not only through recommendations and reviews but through constant engagement with your audience. Social media also represents the opportunity to increase conversions through cross-posting. Anytime you publish a new piece of content or have a new service or offer to advertise, your social media channels--including Facebook, Twitter, Linkedin, YouTube--should operate as a network of cross-posting platforms all interlinking and pointing towards your website.
Being active on social media also means recognizing the marketing potential of social media for law firms. Law firms regularly find success advertising on Facebook because Facebook ads allow for some of the most sophisticated targeted marketing.
Showcase Your Expertise Using SEO
Digital marketing is a necessity for law firms if they want to consistently increase their conversion rates. Among digital marketing tactics, SEO as a means to increase organic traffic to your site and, importantly, showcase your expertise is an important part of convincing people to hire your firm. Law firms with active blogs that publish frequently, make good use of SEO best practices and use their platform to expound on relevant rulings, legislative changes and current events within the legal community make it clear to potential clients that they are worth doing business with.
It is one thing to extol the benefits of your services in your marketing material but, of course, everyone does that. A more implicit and often convincing value proposition that will get people to click is to show them that value. Spend time researching and writing SEO-optimized content for your firm's blog and include links to service pages and information pages within that content and people won't need "marketing speak" to be convinced that you offer a worthwhile service.
Don't Forget Video
Video is a great way to showcase your services to site visitors and increase conversions. Educational video is an especially effective tool for law firms because it allows you to show the kinds of interactions that clients will have with your firm, illustrate figures and numbers as well as include examples from previous successful cases and outcomes while incorporating other multimedia like music. A professionally-made and edited video on a landing or service page can go a long way to convincing a client to click through to a consultation form or pick up their phone and call you directly.
Conclusion
If you want to convert people from site visitors into service purchasers you need to provide both guidance and proof. Together, these include drip email marketing, A/B testing to determine the effectiveness of different pages, good calls to action, an appropriate sales funnel, effective use of reviews and comments, removing distractions, making use of exit intent marketing, a consistent presence on social media as well as cross-posting, excellent SEO accompanied by in-depth and high-quality blog articles and the incorporation of video content to really showcase your services and create a connection with your firm.
Keep the above marketing tactics in mind and you stand the best chance of turning site visitors into clients and clients into brand ambassadors.