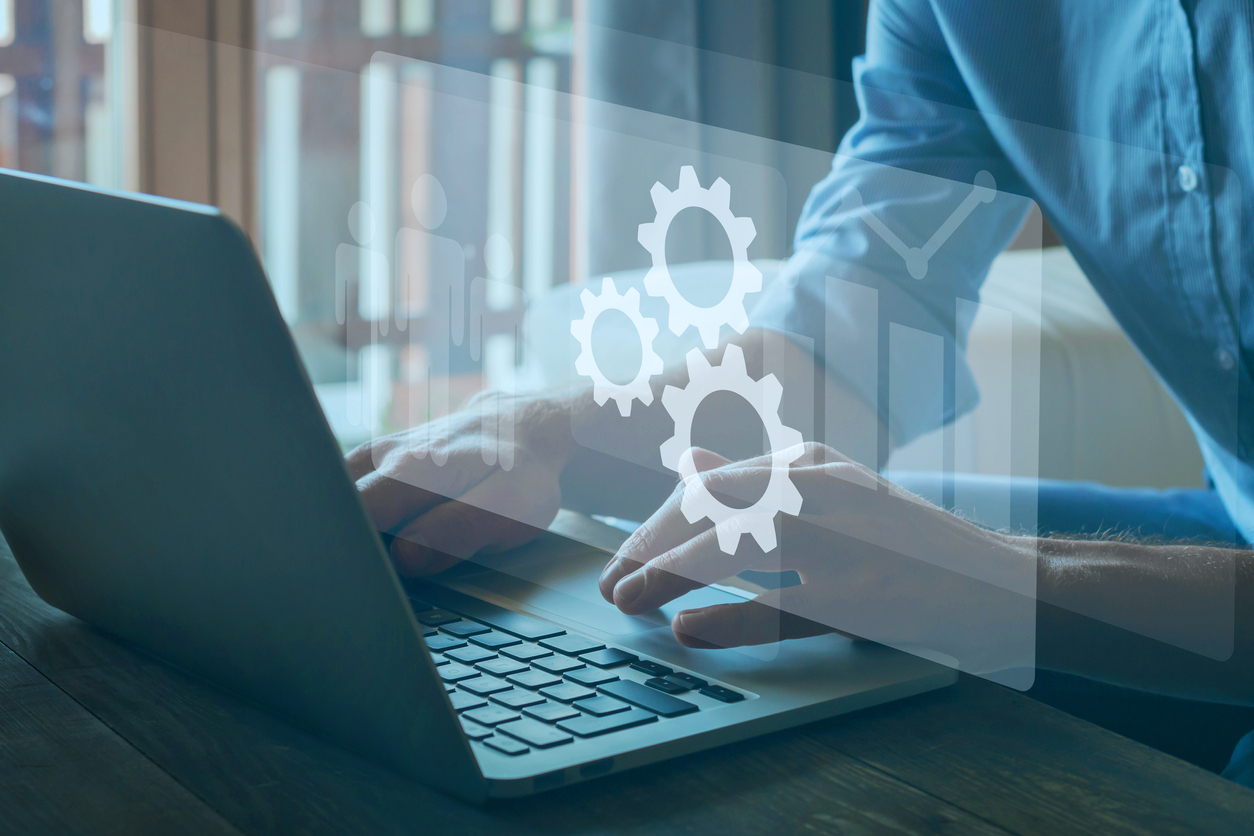 An online multi-channel seller is someone who sells on other platforms besides their online store and/or brick-and-mortar shop. Selling on multiple channels allows buyers multiple access points to familiarize with your brand. Apart from your physical shop and eCommerce website, you can also sell on many established online marketplaces. Regardless, how you perform mostly depends on what you sell and where you sell.

According to eMarketer, 2020 global sales from eCommerce retail is anticipated to reach 3.9 trillion. How much you get depends on your decision to expand your selling activities to most suitable marketplaces. 97% of online shoppers browse on marketplaces and 46% of people start their search on Google and 54% on Amazon. It's clear that people prefer going to online marketplaces to browse through products and pick the best option.
It is critical for an online multi-channel seller to engage buyers on a variety of online channels. The complexity starts to increase as the number of marketplaces, comparison shopping sites, social media platforms, 3PL's and affiliate networks increase. To ensure success in eCommerce, your business needs to synchronize and automate feeds across all platforms to ensure a consistent and best-in-class customer experience.
Benefits to Online Multi-channel Selling
Marketplaces have been going a long way to keep customers happy. Years of research and development has gone into optimizing user experience for both retailers and individual sellers. They have made it easy for sellers and brands to market, sell and fulfill products.
New Sellers
For a new seller, online marketplaces bring sales to generate revenue and build a brand. Sellers can attract customers who start recognizing you as a brand, visit your website and make the purchase there. Once approved for a seller account on a marketplace, you simply have to upload your products and start selling.
Established Online Marketplaces
The largest established online marketplaces will allow easy access to market, sell and fulfill. Prominent programs like Amazon Advertising, eBay Promotion Manager and Google Shopping Actions also provide value added service to present your products to the right audience at the right time to boost sales. These marketplaces have a huge customer base of regular shoppers. In fact, on average every month there are 214.8 million active users on Amazon.
Large Customer Base
Established marketplaces have a large customer base. Amazon had 150.6 million app users in the month of September, second to Walmart at 76.45 million users. Amazon Prime members increased by 50% from 100 million to 150 million in 2020. On average, small and medium-sized sellers sells about 4,000 products per minute on Amazon.
Challenges of Online Multi-Channel Selling
Listing a couple of hundred products on one or two online marketplaces is manageable for one person. However, if you have a catalogue of a few thousand products to be synchronized on three or four different marketplaces, it does turn into a challenge. Without a workable strategy and technical aid, your inventory, orders and listing management will take a toll on your business. A few of the primary technical challenges are mentioned below.
Inventory Management
Out-of-stock, overstock, and returns cost retailers $1.75 trillion dollars a year, of which out of stock accounted for $634.1 billion and overstock contributed to $471.9 billion.
It gets difficult to manage inventory across multiple marketplaces when you have hundreds or thousands of listings. Overselling impacts marketplace seller ratings and results in a further drop in sales. A feed aggregation tool can help you synchronize inventory from your website or warehouse to any marketplace.
Order Management
An online shopper looks up their order tracking page around 3-5 times per order. 74% of the shoppers stated they abandoned order due to high delivery cost and 38% of the shoppers abandoned the order as the delivery took longer than 7 days.
When order volume starts to increase, it gets difficult to streamline order flow from all marketplaces to your order fulfilment platform or the warehouse or 3PL partner. Manually uploading shipping tracking data for fulfilled orders on each marketplace gets daunting. Planning to sync orders from all marketplaces to order management platforms is crucial for any multi-channel retailer.
Listing Management
Uploading a couple of hundred listings on one marketplace at a time and then working on error reports to match acceptable values can be like child's play. However, doing the same with thousands of listings on five or ten marketplaces can be classified as a project.
Once you start loading products on marketplaces, you'll realize that each of those marketplaces have their own set of requirements for attribute fields and their acceptable values. Many new sellers quit at this point because they have to upload a different file per product category on each marketplace for creating or updating listings.
Customer Service
Creating the right experience for customers is fairly easy when you sell products only from your own website. However, this could be a lot more challenging for an online multi-channel seller. Customer service is the most important attribute for every successful eCommerce retailer.
Customer service involves knowing your customers' their pain points and providing quality products with value. It is very important that customers receive equal attention and service no matter which marketplace they make the purchase on.

Automating and Synchronizing Multi-Channel Selling
When you launch new sales channels, your eCommerce and accounting software won't be able to handle the complexities of multi-channel selling. You'll need to supplement it with a 'hub' system that both supports your existing eCommerce platform (to keep back-office processes working) and augment your accounting software (to provide more purchasing, processing and inventory management power to handle the increased load).
A multi-channel feed aggregator is a technology partner who can enhance your store's ability to list your products on multiple marketplaces. It does not end here; the objective would be to synchronize your inventory almost to the real time. Automate listings directly from your online store for any changes or updates and maintain a steady stream of order imports and tracking updates through your store or shipping partner.
Can I Customize?
There is definitely no limit on how much you can automate or optimize. It depends on how much is required. Business rules can be applied at marketplace level or at a global level for customizing your prices, title, description, orders or stock on hand.
Customization can be done at multiple levels. However, it is recommended to keep things simple unless it is absolutely necessary. Every time a piece code is altered, it is subject to be tested under multiple scenarios. Due to the constraints on cost and time, it is not always possible for custom code to be tested for every possible scenario.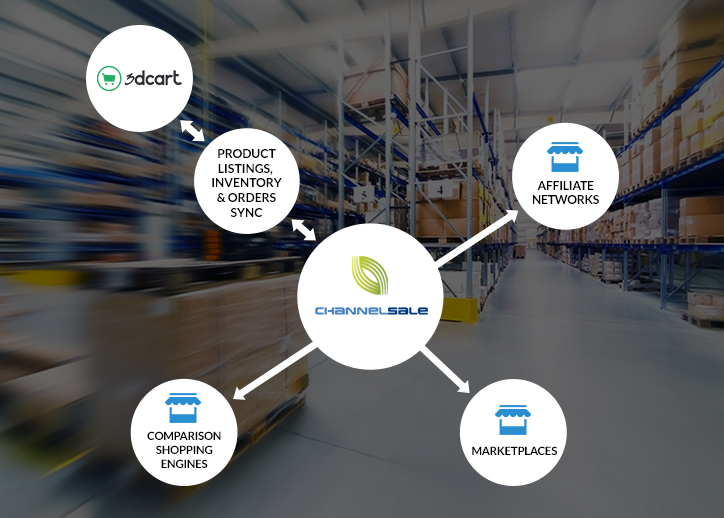 What Does Standard Setup Involve?
A typical setup without any customization is also an extensive task. The estimated turnaround time for setting up five marketplaces can be around 2-3 weeks depending upon the seller's data quality.
In basic terms, the software will only be posting the category specific attributes specified by the marketplace. However, every single setup would have to be carefully calibrated and tested for each product category. It is mandatory for your data values to meet marketplace requirements or the listings will not be successful. Replace rules may be applied in such situations.
Studying and executing marketplace error reports is the most extensive task for any online seller.
Managing Customer Service
To ensure that your customers get the best support and service across all online marketplaces you need to build the best team. 23% of shoppers are influenced by social media reviews and 42% online customers find recommendations from family and friends. News about bad customer service reaches twice as many customers as compared to news about good customer service.
Documenting customer service guidelines for each marketplace does go a long way for maintaining consistency. Mapping your customers' journey from discovering the product to delivering and reordering helps in ensuring that unforgettable experience.
Customer service automation tools allow your support team to deliver a consistent level of service to every customer when they reach out. Customer service automation tools like ChannelReply or Zendesk make customer engagement much easier when dealing with a large number of orders.
Data Management and Analytics
As your business begins to grow, so will the number of channels you are listing on and the data from all those platforms. An entrepreneur has to have a bigger picture of their business. It cannot exist in a vacuum. To gain actionable insight, your data silo needs to be broken down and integrated into your business intelligence.
Statista forecasted global eCommerce sales to double in two years from $3.53 trillion to $6.54 trillion. A good analytics tool will enable an online seller to gather data from multiple channels. This data can help to leverage the changing patterns and trends in consumer behavior, leading to data driven decisions towards increasing online sales.
Business Rules Engines
Multi-channel feed aggregators have to set up every single marketplace as per their requirements. While doing so, sellers can take advantage of business rules engines to further customize seller attribute data as per marketplace acceptable values. Or, attribute values can be optimized as per a seller's listing strategy.
A variety of rules can be applied for posting data on every marketplace. A few examples are stated below:
Inventory Buffer: If Stock Quantity < 5 then post 0
Pricing Rule: Amazon Price = Base Price + 15% / Base Price + $10 Shipping
Title Rule: Amazon Title = Brand + Title + Color/Size
Shipping Rule: If Retail Price > $50, Then Free shipping.
Business rules generally do not have any limitations besides those written with proper logic. Simple business rules can be set up on the front end while complex ones can be written by a developer on the backend. It is always best to use rules engines for marketplace selling strategies to gain an edge over competition.
Automating Order Management
A multi-channel seller has to have a robust order fulfillment strategy. Rather than just being fast, easy and economical, it also has to be reliable, flexible and scalable. It is not always easy to minimize on returns while emphasizing a memorable customer experience.
Automating the order management process will not just replace manual entries, which are prone to human errors, but it will automatically import orders from your website or marketplaces and send it directly to your pick, pack and shipping process.
If you receive a few orders per day, it is easy to manually pick, pack and dispatch orders. However, once the number of orders start increasing from multiple marketplaces routing those orders to different fulfillment locations, it can get overwhelming. Automating all your orders through a feed aggregator will save a significant amount of time, money and energy – letting sellers focus on expanding further.
Should I Do the Setup?
Many feed aggregators require sellers to set everything up on their own. Some offer limited support for setup, while others will charge an additional fee for managed support. Considering the amount of work and skills involved for setup, it is reasonable for an aggregator to charge a fee. However, aggregators like ChannelSale charge no additional fee for the setup or a dedicated account manager, along with no long-term contract.
A typical setup generally involves importing from your eCommerce platform and posting on each marketplace. Later orders are to be imported from marketplaces and to be posted on order management platforms, or to your shopping cart. Shipping tracking is to be imported and posted on marketplaces.
Conclusion
The holy grail for any multi-channel seller is the ability to manage and control their catalog, inventory and orders through their eCommerce platform (such as Shift4Shop). Setting up individual platforms might be a daunting task, however having sufficient support from skilled personnel will do the trick.
Multi-channel feed aggregators providing dedicated support throughout the project lifecycle on a daily basis does make a huge difference. Consistency in communication and coordination with skilled personnel and regular training sessions will make the task of automation and synchronization seamless.