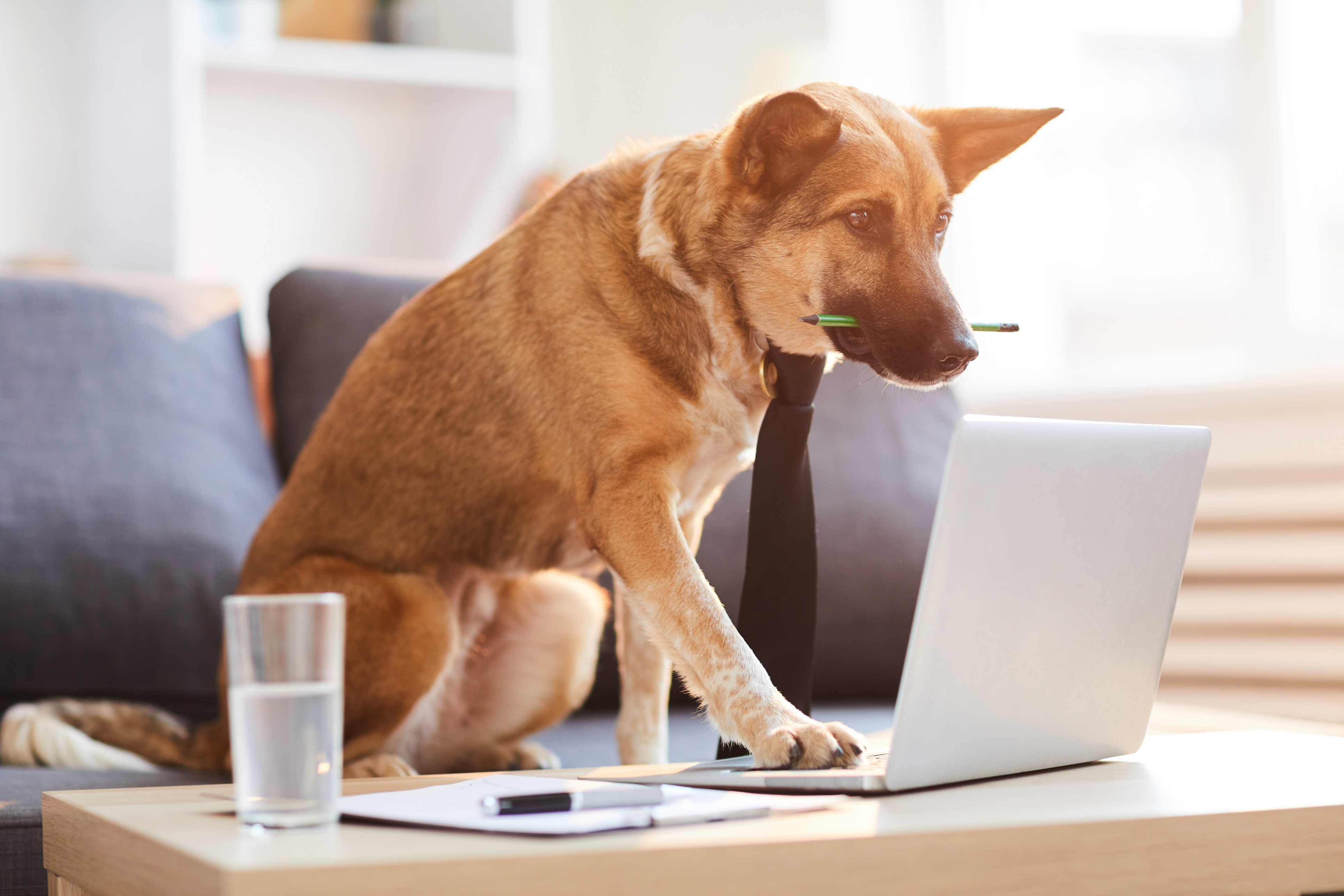 Dogs have a well-deserved reputation as man's best friend. For longer than recorded history, dogs have been at our sides providing everything from security to companionship. Today, dogs continue to prove themselves as valuable (and adorable) members of society. While we can show our appreciation with treats and belly rubs, we humans have taken it a step further with the creation of National Dog Day, a holiday specifically for celebrating our canine friends.
As you can imagine, the market for dog supplies is massive, with millions of products available for both work and play. We reached out to eCommerce businesses serving the pet market (some dog-specific, others not) to learn their stories and find out their best strategies for building an online business in this ever-popular industry.
On marketing industry-specific holidays (like National Dog Day!):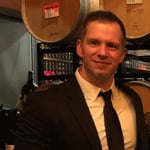 "My wife and I own DogChristmasStockings.com, an online dog stocking company. While 85% of our sales are during the holiday season, National Dog Day is one day we actually do quite well on.
A week before this day, we always send out to our email list a sale on stockings and other non-Christmas items we have for pets. This normally does quite well because it gives them a chance to order to give these items as gifts. We send out a second email to those that didn't open the first advertising National Dog Day. This one does very well too and it helps promote this day.
Outside of that we promote our items on Facebook and Instagram. While not as successful, it still does better than any time outside of the holiday season!"
On the importance of social media for pet-based businesses: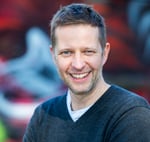 "As an Australian-based pet photographer, specializing in relaxed and candid portraits of dogs in outdoor and natural locations, I have often found it difficult to reach some sections of my client base without advertising.
Fortunately these clients find me eventually, usually via word of mouth or via their friends' social media accounts when they share their photos that we have captured for them. Now with a more active social media profile, I advertise less and gain more enquiries through these channels.
A few tips I would suggest for other entrepreneurs looking to attract more clients (without spending a small fortune!) is to be a regular on social media.
Instagram and Facebook still seem to be the dominant players in the pet area, so ensure you post original and useful content regularly on Instagram. I aim to post daily — either 7am to catch people on their commute or over breakfast, or in the early evening around 7pm when they have started to wind down from work and are checking Instagram while watching television or relaxing.
One of the biggest turn offs for customers is a brand that simply uses Instagram for 'selling' and only features their products. Make the content useful and entertaining!"
On growing your customer base via gift certificates:
"To promote my pet photography business in an affordable and accessible way, I sell gift vouchers online, with prices from $99. These fly out the door at holiday times as they can be purchased quickly and delivered next day by mail or online via email. The one-click purchase on the website via Stripe makes the experience very easy for the customer. Also, they make an easy gift for 'doggie' people, who are notoriously hard to buy for.
This type of gifting also brings me a new type of client who wouldn't necessarily purchase a photography session for their pet as they assume it's too extravagant or indulgent, so their friends really help my business and I try to advertise to them."
On building relationships and a great reputation:
"Over-deliver with your clients. Give your clients WAY more value than they were expecting. If you run into a problem, rectify it and then offer something more to apologize for the inconvenience. The cost is minor, but clients always remember how the business went the extra mile for them.
Lastly, make friends with people from other pet related businesses. Referrals are great for everyone and you'll be surprised how useful the connections become over the years. I have picked up several large commercial jobs, solely on recommendations for other pet business owners."
Stephanie Wiggins – Co-Founder, DJANGO
On being inspired by firsthand experience (and lots of love):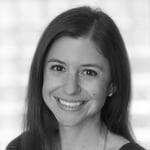 "I've always wanted to start a company and build my life around something I truly loved. But I had no idea what that meant until a few years ago when my husband and I got our long-haired dachshund, Django.
In 2016, we packed up Django and moved two suitcases of belongings from New York City to Portland, Oregon. Every evening after work, we'd drive 30 miles east into the Columbia River Gorge with Django to go hiking and swimming. We quickly learned that high-quality, durable and stylish dog gear to complement our adventurous lifestyle was not easy to find.
Inspired by Django's adventurous little legs on the steepest and wettest Oregon mountain trails, I launched DJANGO — an online retailer of travel and adventure dog gear — from our Portland apartment. When DJANGO first launched, we had 20 product SKUs. Now we have more than 50 and are planning several more product launches in the coming quarters."
On tips for entrepreneurs looking to start their own venture:
"Tip 1: Pour your passion and personality into everything you do. You're the only person like you in the world, and no competitor or copycat can replicate your unique personality or drive.
Tip 2: Get comfortable with the uncomfortable. Building a business is new, scary and uncomfortable. To make progress, you absolutely need to step outside your comfort zone. Start a task that is overwhelming and complicated, and don't procrastinate because you're in unfamiliar territory. Remind yourself that the first step is always the most uncomfortable. You'll reach a goal, look back, and realize the unknown wasn't so bad at all."
Key Points
If we go over what we've learned from our participating experts, some important themes come to light. The first — applicable to any business — is that you need to find a niche you can be passionate about and learn to take risks to make it happen. DJANGO would not exist as a brand if Stephanie Wiggins and her husband Mike hadn't turned their own experiences into a business idea and pushed forward to meet their goals.
Our other contributors gave us additional insights specifically for the pet industry, including the need for social media marketing — and just how effective that marketing can be. Even if you have a significant advertising budget you should work to build up a strong presence on Facebook and Instagram, and Instagram is especially popular among pet lovers. People who love dogs never tire of seeing dog photos and stories (and the same can be said for cat lovers, rabbit lovers, reptile lovers, and fans of all animals), and Instagram is the perfect place to get their daily "fix" of their favorite animal friends.
Pet owners also love to share pictures of their own beloved nonhuman family members, creating a perfect opportunity to engage with your target audience and come up with some creative marketing strategies. For example, come up with a hashtag relating to your brand and encourage your customers to share photos of their pets involving your product. You can thank them for their participation in any number of ways; run a contest, hand out coupon codes, or anything else you can think of. Many pet parents will jump at the opportunity to share photos of their pet even without a tangible reward, resulting in organic publicity for your business. After all, their pet brings joy into their lives, and they want to share that joy with others.
Pet Supply Businesses Succeeding on 3dcart
For even more insight into what it takes to run a successful online business focused on pets and their needs, let's look at some pet-based businesses selling online with 3dcart.
Lambert Vet Supply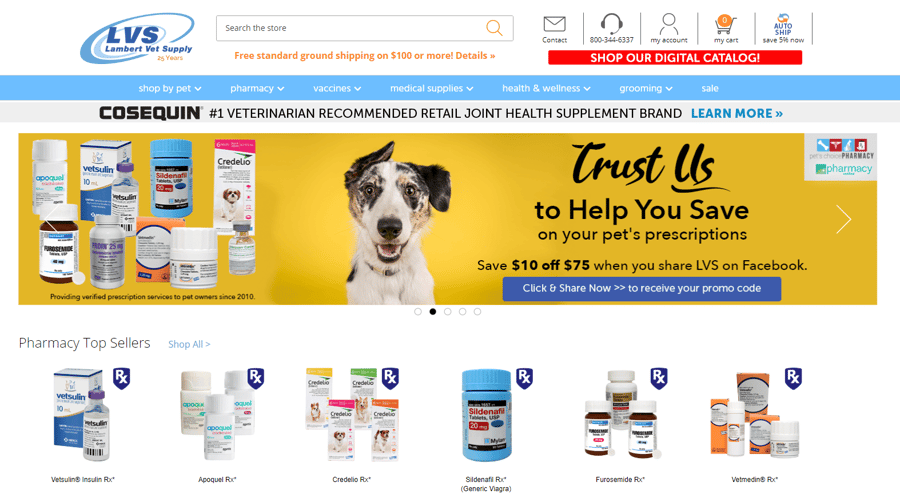 Lambert Vet Supply sells medication, grooming, and other health and wellness products for pets, including dogs, cats, birds, fish, small mammals, reptiles, and even horses. The company's mission since 1994 has been to provide pet owners with everything they need to help their animal friends stay happy and healthy. Since Lambert Vet Supply sells medications and other products that need to be purchased on a regular basis, they offer a subscription model using 3dcart's Autoship Recurring Orders feature.
The Doggone Good! Clicker Company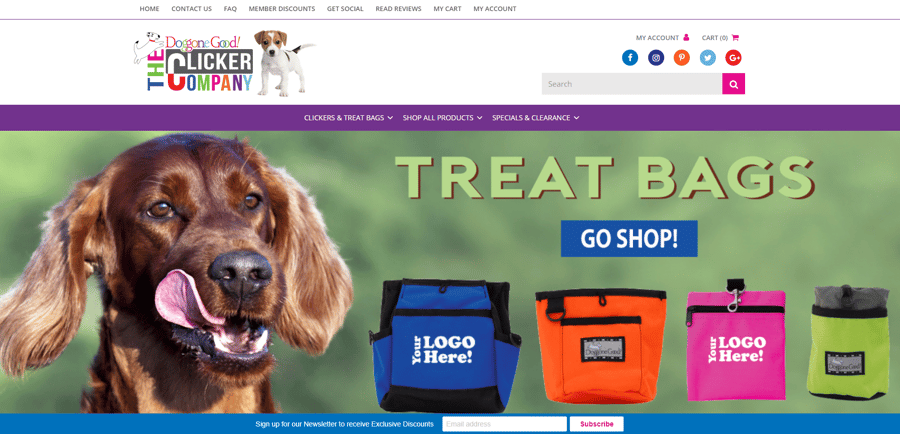 The Doggone Good! Clicker Company designs and manufactures numerous products for dog training, play, and travel. Clicker training is their main specialty, so many of their products focus on this technique and the positive reinforcement that makes it effective. Most of their products can be personalized with a name or a custom logo, and they also sell bundles like their Personalized Deluxe Click & Play Pack, a great starter kit for spending quality time with your dog.
Five Barking Dogs!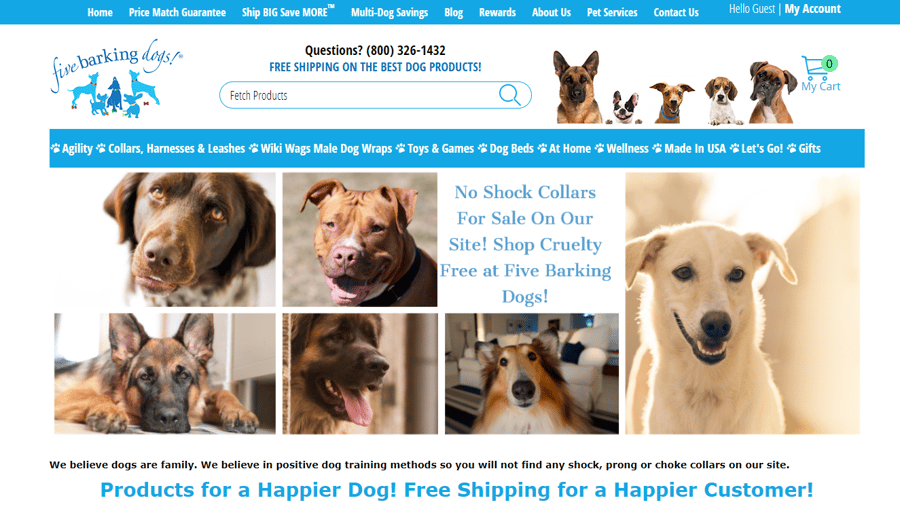 Five Barking Dogs! is a family-owned company that turned their love for their 5 miniature pinschers into a thriving dog supply eCommerce store. They sell products for play, travel, agility training, and everything else dogs need at home or on the go. Their website also has useful resources like a dog collar sizing chart.
DogSport Gear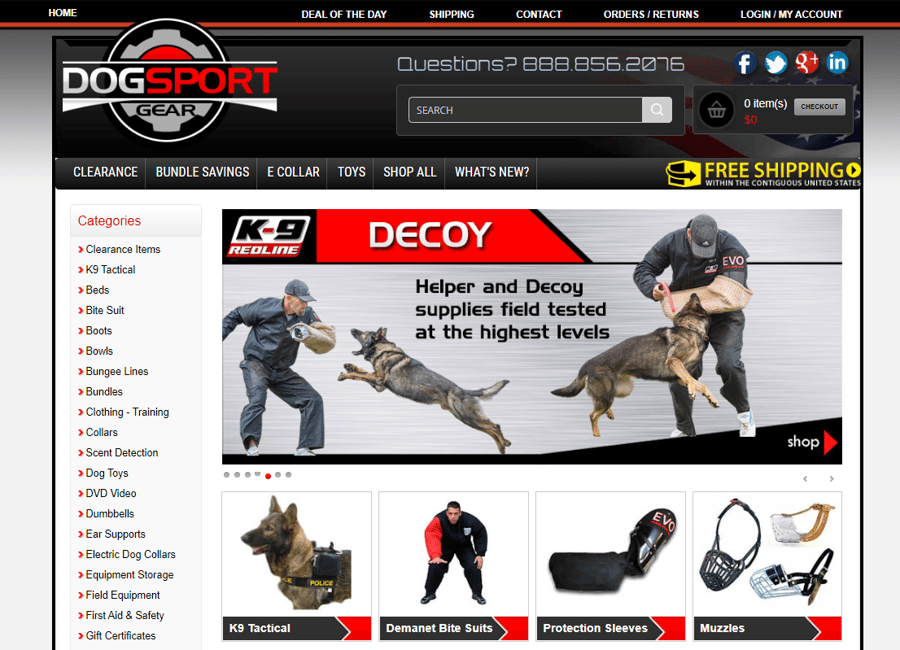 DogSport Gear began in 2002 as a home business selling homemade dog toys and has since expanded into a multinational company selling many types of dog products across the US and Canada. They specialize in Schutzhund training and manufacture their most of their own equipment under the name RedLine K9.
DoggyFriend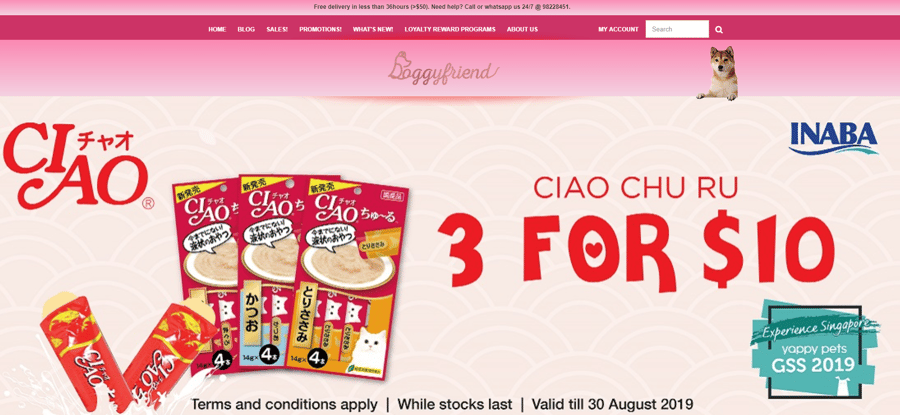 DoggyFriend is a pet supply business based in Singapore, with local delivery and overseas shipping of hundreds of products. The company's mission statement is "taking care of your best friend," and is considered a pioneer in eCommerce in Singapore, both in the pet industry and overall. DoggyFriend is a one-stop shop for owners of dogs, cats, small mammals, and most other types of pets.
Dog Treadmill HQ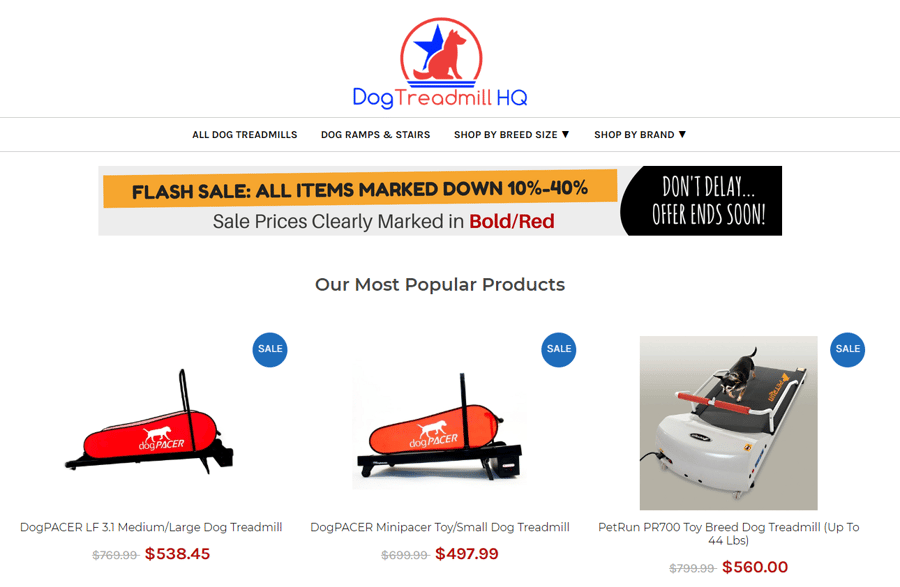 Dog Treadmill HQ serves a very specific niche: treadmills for dogs! Even the smallest dogs need lots of daily exercise which may be impossible for owners to keep up with, especially if living in an apartment. Treadmills help dogs stay healthy and burn off excess energy that might normally lead to destructive behavior, and despite the doubts of many dog owners, most dogs take well to treadmills. Dog Treadmill HQ carries all sizes of dog treadmills and allows you to shop by breed size, which is a crucial convenience when shopping for dogs.
Pure Paws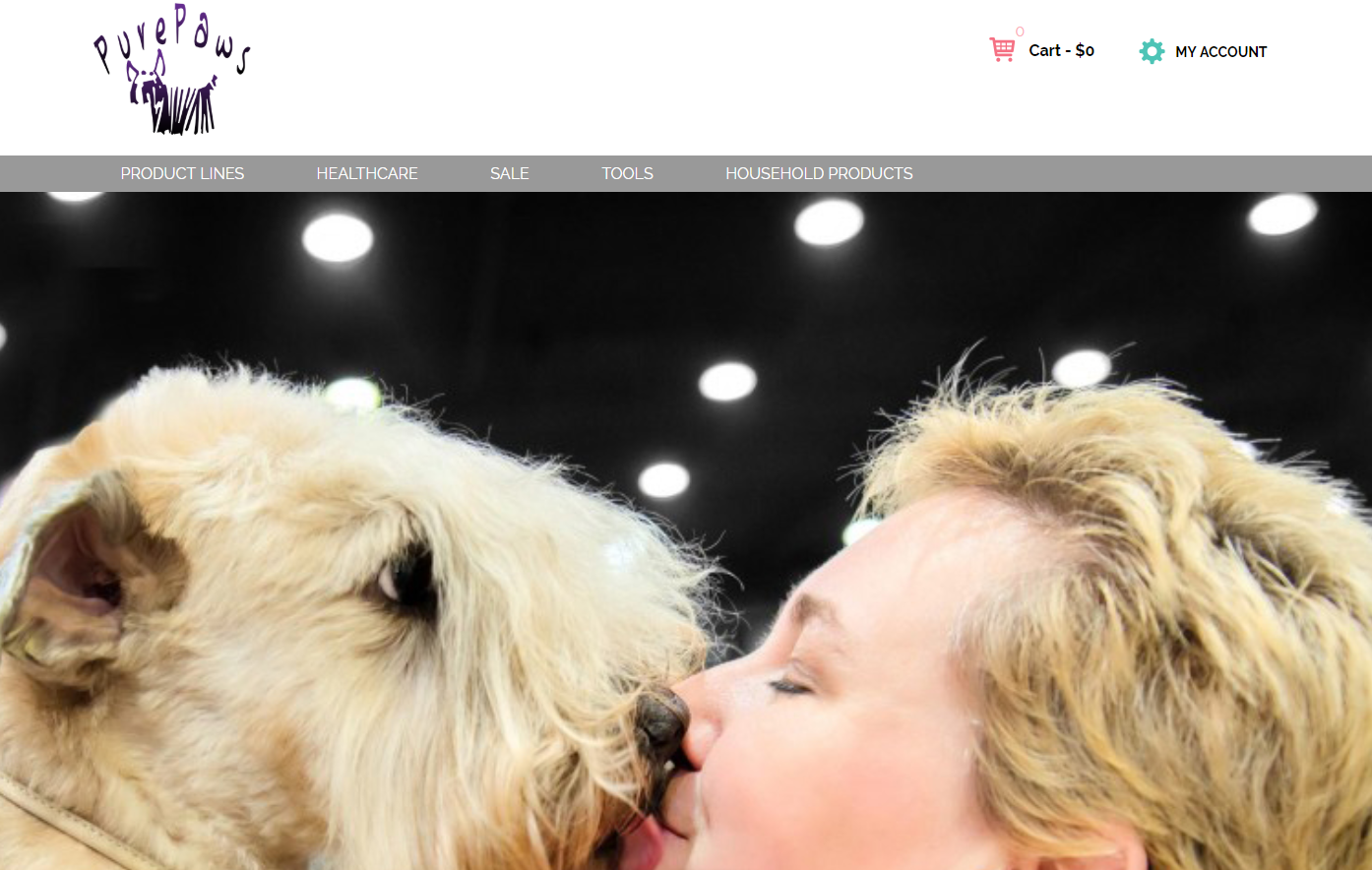 Pure Paws is a dog grooming retailer focusing on their own line of high-quality dog shampoos and other care products. The company was founded by Arlene Muzquiz out of her love for dogs and a desire to provide safe, effective products for their hygiene. Pure Paws products are loved by groomers, show dog owners, breeders, and regular pet owners alike.
We'd love to hear more eCommerce tips and strategies from online businesses selling pet supplies online. Please feel free to share your story with us!