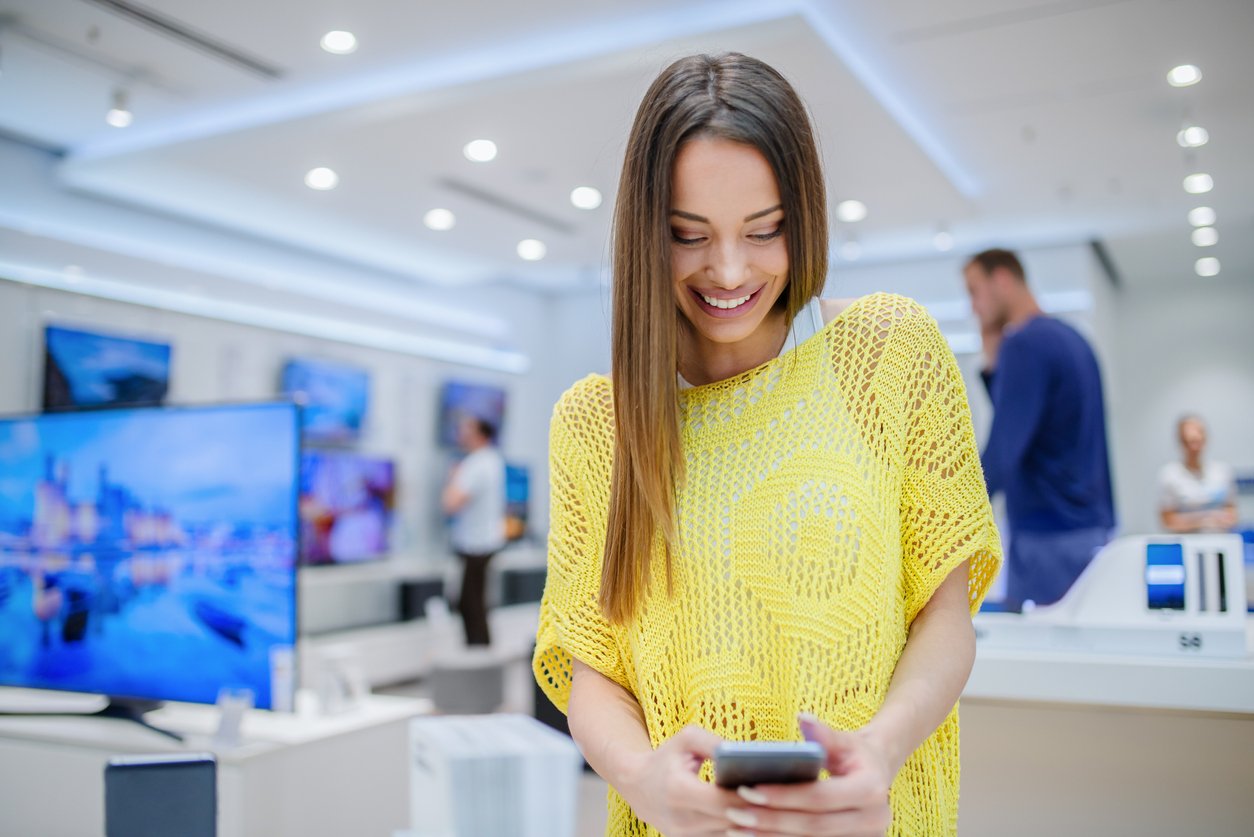 In the past, retail brands had to choose between brick-and-mortar, eCommerce, or multi-channel retail. Today, customers' expectations have increased — they demand a unified, omnichannel experience.
The key element of an omnichannel approach to retail is leveraging customer data across channels to form a single customer. This holistic approach allows you to design a seamless customer experience and strategically focus your marketing efforts accordingly.
If you're new to this, the omnichannel business model might initially seem confusing due to the technology needed to implement it. So, where should you start?
Let's dive in and see how to form your brand's winning omnichannel retail strategy.
What is Omnichannel Retail?
Omnichannel retail entails integrating all data from different sales and communication channels into one seamless experience and customer journey. A customer's experience with your physical store will intertwine with their experience in your store, on your website, in your app, through social media, etc.
A typical omnichannel retail strategy interacts with customers through a combination of different channels:
Mobile devices
Social media sales
Online eCommerce stores
Brick-and-mortar stores
Email marketing
Shopping apps
Traditional advertising
Chatbots and IoT assistants
Of course, this doesn't mean you need to use all these channels to be a successful omnichannel retailer. It's enough just to take a couple from the list, depending on your customers' preferences. The goal is to provide a seamless brand experience across all channels you use.
6 Key Elements of a Winning Omnichannel Retail Strategy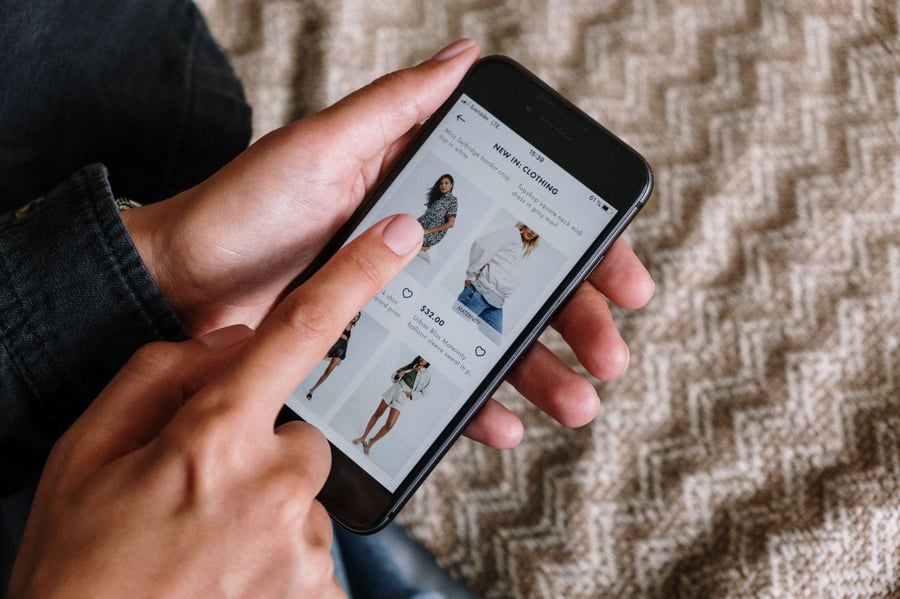 An omnichannel approach aims to provide a synchronized and satisfactory customer experience across channels. With that in mind, here's how to build a functioning omnichannel retail strategy or transform your existing multi-channel strategy into an omnichannel one.
1. Audit your current strategy.
The first thing you'll want to do when switching from traditional retail strategies to omnichannel is audit your current processes and workflows. Here are some questions you need to answer at this first stage:
Which sales channels do we use now?
Which channels do we want to explore?
What technology do we currently have at our disposal?
What technology are we missing to integrate our channels?
How will we track and store customer data?
Which sales channels have the best ROI so far?
Do we have enough expertise and training to implement the strategy?
What are we trying to achieve (for instance, more efficient inventory storage, increased sales, increased customer lifetime value, more personalization, etc.)?
Once you're able to answer these questions, you should see the gaps and be able to correct them moving forward.
At this stage, you should check the connectivity and integration between all channels and services you use and decide on the technology needed to improve it. Think of what technology and software you need in terms of AI and IoT or hardware devices that can improve the retail experience.
2. Implement centralized data storage.
When we compare the concepts of multi-channel and omnichannel retail, there's one clear difference. Although both can use numerous online and offline sales channels, the multi-channel approach focuses on each channel individually. On the other hand, omnichannel retail aims to integrate all these channels into one single customer view to create a unified experience.
Today, it's normal for customers to browse apps and add products to the cart on their smartphones. Afterward, they might forget about it and perhaps complete the purchase from a desktop. It's also not unusual for customers to browse aisles in-store while simultaneously reading reviews for your products on social media.
So, with omnichannel retail practices, you can gather all these touchpoints into one centralized data storage that will give you a comprehensive customer view. Instead of fragmented data scattered across different channels, we now have structured data that's easier to read and understand.
Thanks to this way of seeing the whole picture, omnichannel strategies allow you to personalize your marketing efforts and choose to invest funds in channels that work for that particular customer. This is another thing that differentiates omnichannel strategies from the multi-channel approach.
Your front-line or customer-facing staff should also have access to this customer view, allowing them to improve their customer service by understanding their profile better.
3. Fully integrate all systems.
Think of omnichannel as one giant machine collecting data from multiple streams or sources. Now, all those sources must be able to access each other's data and communicate back and forth.
A practical example would be using a CRM database with a singular view of each customer. When you enter the customer's dashboard, you can see all their interactions and touchpoints through email, phone, your online store, and their app account. This data is now available to you, allowing you to better understand their interaction with your brand.
Another example would be integrating your emails with your CRM system so that you can personalize each email scheduled to go out to your customers with a first name.
All of this is possible because these different systems can integrate to communicate and pass information back and forth.
4. Use technology to automate front-end operations.
In retail, front-end operations are customer-facing.
In eCommerce, this is typically your online customer service, such as chat or email support, the user-friendliness of your online store, the simplicity of your checkout process, etc.
Considering that customers today want the most simplified experience, most don't want to wait in line to reach you and ask a simple question. So, using AI in the form of chatbots can help provide immediate support and a seamless experience. Furthermore, you can make your checkout as simple and quick as possible. Enable autofill fields, and don't ask buyers to create an account to purchase.
On the other hand, brick-and-mortar stores will have to think of an optimized store layout and perhaps cut the long waiting lines with self-checkout. If one of your channels is a brick-and-mortar store, you can implement a self-service payment with the help of IoT devices and barcode scanners.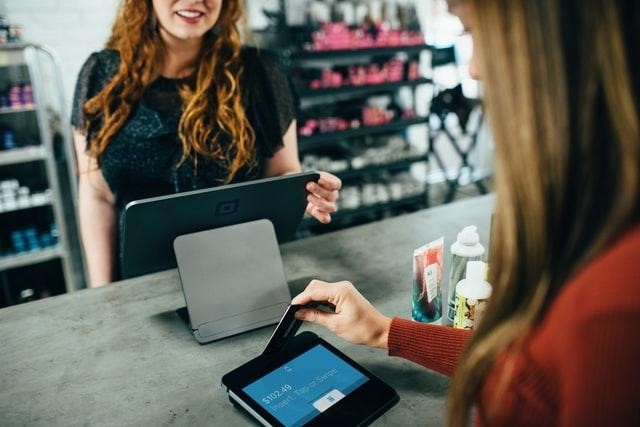 Brick-and-mortar stores should also think of building a mobile-friendly online store or an app for customers to shop using their smartphones. According to Google Consumer Insights, 59% of shoppers think that being able to shop on mobile is important for deciding which retailer they will buy from.
5. Automate backend operations.
To provide the best omnichannel customer experience, it's essential to optimize backend operations and make workflows more agile.
For instance, if you're dealing with shift workers in your brick-and-mortar store, build a retail employee scheduling strategy with a focus on flexibility. You can do that by using software that allows your staff to swap shifts easily. This type of technology will automate your shift scheduling process and give your employees flexibility, resulting in a better retention rate.
The next thing you could improve is warehouse and inventory storage. IoT technology such as RFID tags and bar scanners can simplify inventory management, tracking, and the process of receiving new products.
Next, you could enhance your order fulfillment process by automating as many parts as possible. Also, try offering omnichannel collection methods such as BOPIS (Buy Online, Pay In-Store), click-and-collect, or return-in-store.
Many different backend processes can be optimized. Automation prepares businesses for any crisis since it aims to build more agile logistics, making it easy to process and fulfill orders from different sources.
6. Personalize the customer experience.
Omnichannel retail and personalization go hand in hand. The way we gather data from multiple sources into one centralized location and the integrated systems in place are the perfect ground for designing tailored or customized offers.
According to recent McKinsey insights, 71% of consumers expect personalization from companies after the pandemic. Furthermore, 76% of consumers answered that they get frustrated when they don't experience personalization as expected.
The same study shows the personalization activities most important to customers, in descending order:
Make it easier to navigate in-store and online.
Give relevant product recommendations.
Tailor the messaging to the customer's needs.
Offer targeted promotions.
Celebrate the customer's milestones.
Send timely communication at critical moments.
Follow up post-purchase.
Personally address the customer when communicating.
Send triggers based on customer behavior.
Engage and onboard the customer when buying for the first time.
Show up in the customer's frequently visited apps or websites.
All these personalization efforts show that you know your customer's tastes, you care about them enough to check in, and you're able to meet their expectations.
Let's take the beauty retailer Sephora as one excellent example of a personalized omnichannel strategy.
In March 2020, Sephora had to close its brick-and-mortar stores due to the pandemic. They saw this as an opportunity rather than a difficulty. The first thing they did was switch to VR demos, tutorials, and appointment-based personal shopping.
At this point, Sephora's past efforts of moving to personalized eCommerce started paying off. Now, they have an AR fitting room with Color IQ technology that scans the customer's skin to suggest a matching foundation.
As if this wasn't enough, they also offer convenient free shipping, same-day delivery, and options like "Pick Up In Store" or "Pick Up Curbside."
Even after the pandemic calmed down, Sephora's increasing market share showed how well this new system worked, so they continued innovating and building their omnichannel experience.
Now, Sephora has its brick-and-mortar stores reopened, along with many pop-up stores and showrooms that are an extension of their eCommerce sales.
Key Takeaways
As we can see, in the omnichannel approach, all sales channels are coordinated and work as an extension of each other.
In a multichannel approach, if a brand's online store runs out of stock, the buyer won't be able to buy the product. With omnichannel, the buyer will see that the product is out-of-stock, but he will also be able to see that it's available in-store and proceed to buy it online and pick it up in person.
That's a great example of why omnichannel is so great for guiding retail customers down the funnel faster and more efficiently.
Lastly, we'd like to highlight one seemingly simple point vital for omnichannel success: consistency. As you're improving every step of your customer journey, you must ensure consistency in your branding, messaging, and personalization efforts. Each touchpoint of your business that the customer meets should have the same look and feel. This is crucial for trust and loyalty.
Hopefully, this guide to forming a winning omnichannel retail strategy boosts your customer experience on a whole other level and lets you reap all the benefits!