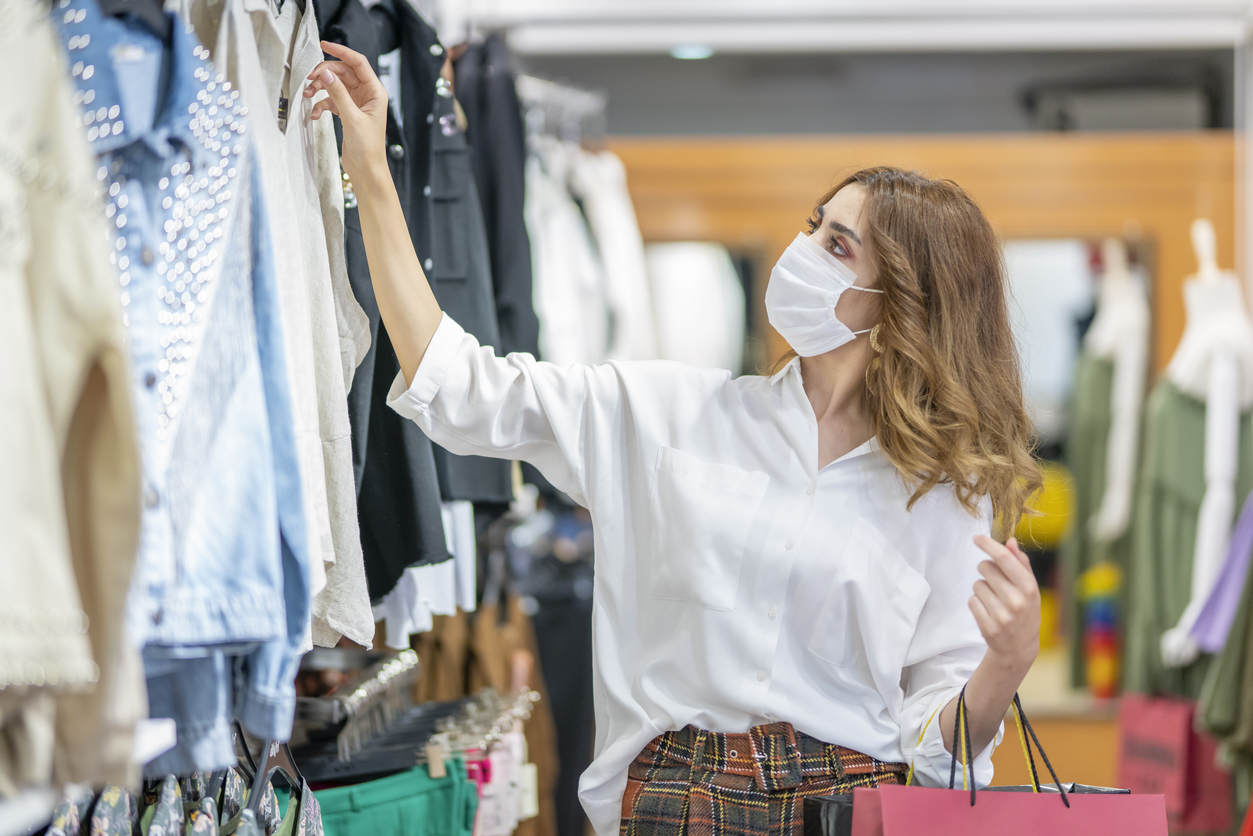 It's no secret that the global pandemic has dramatically changed the world. People are now more cautious about getting together, going to public places, and even shopping. When the pandemic started, the panic shopping that followed resulted in necessary items becoming a priority and non-essential items being almost completely forgotten.
Now that things are starting to settle as the world adjusts to its new normal, business owners have shifted their focus to help get customers shopping again. While online shopping is still flourishing, what can business owners with brick-and-mortar locations do that need the traffic to keep the doors open? How can you better understand the customer's journey to help them feel safe and comfortable in these uncertain times?
Trends like BOPIS, ROPIS, and BORIS have arrived to marry the online shopping experience to an in-store presence that can improve your business performance overall. What other options are there, like curbside pickup and same-day delivery? How can your business adapt to the new commerce climate with these trends and adjustments? Let's find out.
How Have Shopping Behaviors Evolved Because of COVID?
In the wake of the global pandemic, retailers are struggling to find new ways to reconnect with customers after mandatory closures and altered shopping priorities. It's no secret that the regional and national lockdowns had a massive effect on shopping behaviors, but what will these changes affect long term?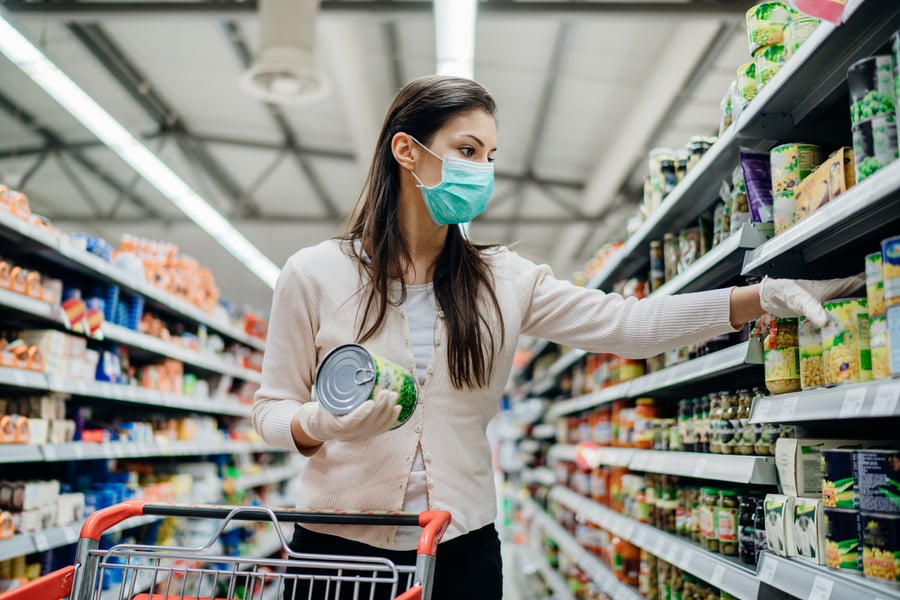 When the pandemic first spread rapidly around the globe, panic buying set in for most consumers as they realized what they needed and what they didn't. With people losing jobs, businesses closing their doors for good, and other financial struggles, the days of leisure and pleasure shopping quickly faded into the background.
Retail therapy, which used to bring much joy, became impossible, and as necessities like toilet paper and cleaning products vanished, panic set in for shoppers everywhere. The eCommerce industry is in a constant state of flux as customers and retailers work to adjust to industry changes.
In-Store eCommerce Trends
At its core, eCommerce shopping is becoming the most popular choice for shoppers – being hit with a global pandemic only increased reliance on this service. Business owners who hadn't previously invested into eCommerce platforms had to frantically shift their focus as businesses were forced to close their doors.
But what do you do if you still have a brick and mortar store in this post-COVID era, and how do you get people back in the door? Luckily, there are new and exciting opportunities emerging to help you meet this need. BOPIS, ROPIS, and BORIS are three of the most popular options industry-wide, but what are they?
What is BOPIS?
Also known as Buy Online, Pickup In-Store, BOPIS allows customers to purchase the items they want on your eCommerce store and then visit your physical store to pick up their order. Some stores offer in-store pickup or curbside delivery to provide their customers with the best service possible.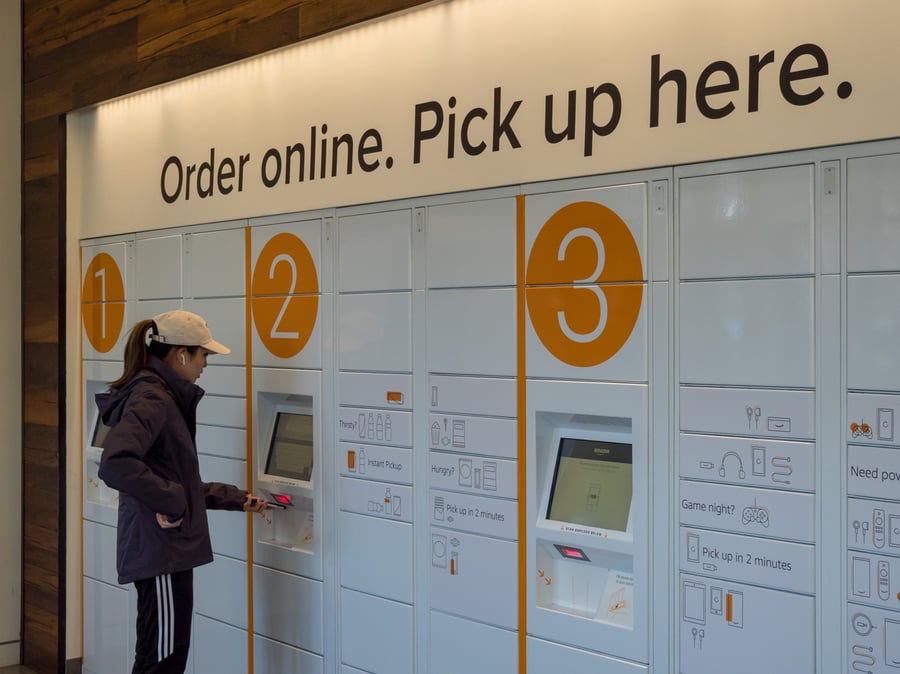 Customers generally like to browse around before they purchase, so offering BOPIS lets your customers browse your store, compare pricing against your competitors, make a purchase, and pick up from you when it's convenient. This merges the ease of online shopping with the quick availability of picking up their purchase at their local store. While it's challenging as a small business to compete with larger companies' speedy delivery times, BOPIS can help you keep up.
What is ROPIS?
Reserve Online, Pickup In-Store lets your customers shop on your website, reserve their selected items, and then come into the store to decide if they want to purchase their items or not. Reserving ahead of time can help guarantee your customers that they will get the item if it's popular or could go out of stock.
Like the BOPIS process, ROPIS allows customers the time to shop around and reserve their selected items. Once in-store, they can complete their purchase and take home their items, similar to any other brick-and-mortar transaction.
What is BORIS?
For many customers, returning an item they bought online is too much of a hassle since they have to ship the item back to the company's warehouse. Because of this, they often hold onto unwanted items, which fosters negative impressions of a business. But BORIS, or Buy Online, Return In-Store, gives your customers the convenience to shop from home and quickly return items they don't want.
One of BORIS's perks is that it can get people into your store who may not have visited before. If what they bought didn't suit their needs for whatever reason, having them in store encourages them to browse around, try things on, and if all goes well, buy more than they anticipated!
Major retailers like Amazon have even started partnering with other companies to expedite the return process. For example, Amazon customers who want to make a return can visit Kohl's stores to return unwanted purchases without paying any extra fees!
Curbside Pickup and Same Day Delivery
Customers who don't want a hands-on experience and don't want to expose themselves in-store can choose curbside pickup. In many instances, store associates can place your purchased items into a back seat or trunk, making for little to no interaction and immediate delivery.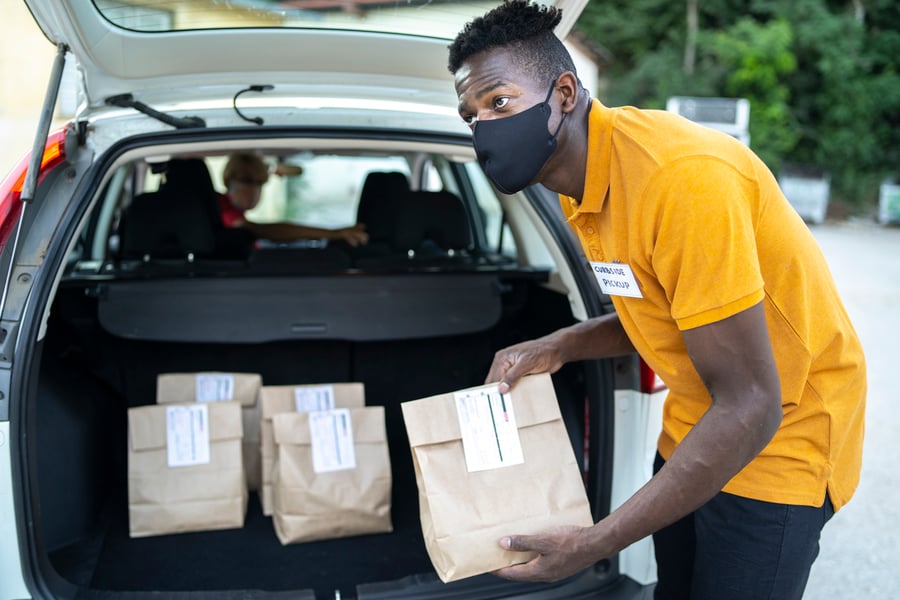 Same day delivery is also on the rise thanks to Amazon Prime. More businesses are partnering with services like Uber and Shipt to help their customers receive their goods quickly, safely, and securely.
How to Implement and Succeed with New Shopping Trends
Now that you understand what these different shopping trends are, how can you effectively implement them for your business? In order to make the most of the evolving marketplace, these tips can help you succeed with whatever trend or trends you decide to pursue.
Tip #1: Availability
Is it easy to see how much inventory is available for popular items? With visual availability, you can instill a sense of urgency in your customers or help them decide before you sell out of the product. Depending on where your online marketplace development is, you can easily integrate this into your website to keep your shoppers on their toes.
Tip #2: Reservation Options
Like the ROPIS options suggest, customers who aren't sure if they're ready to buy a product can alleviate the pressure by using a reservation option. If you are getting low on inventory, reservations can help guarantee your customer's desired item since your store will hold it for a specified time and notify your customer when they can come in to purchase.
Tip #3: Sales Options
In addition to reservations, having different customer options can make them feel more in control of their purchasing process. For high ticket items, consider offering payment plans at affordable cost increments and other variables to put the customer at ease. Throughout the pandemic, many people fell on hard times financially, so this is a great way to give customers some buying power back and still help them get what they want.
Tip #4: Easy Returns
Customers who are frustrated because of complicated return processes will be grateful for companies that make the process easy. Frustrating return processes can lead to customers never coming back to you, so taking steps to advertise BORIS and other easy return process notifications can be beneficial.
Tip #5: Marketing Strategies
What inbound marketing strategies do you have in place to promote your new sales strategies? Do your customers know that they can BOPIS or BORIS? What social media campaigns have you implemented to make the message clear about how much you appreciate your customers, and how much you missed them during the pandemic?
Implementing new marketing strategies in this digital era can help you connect to more customers, identify what they want from you, and get a better understanding of how you can connect with them.
Where to Start
How has your business changed as a result of the pandemic? Are you eager to get customers back in your doors and try out new techniques to improve your business?
Take a look at your business capabilities and which options will make the most sense for you to accommodate. Do you have storage space in your store to hold items that are selected for BOPIS or ROPIS? If not, BORIS is an excellent option since it encourages customers to stop in to return their online purchases.
Depending on your staffing capabilities, you can also take a look at curbside or same-day delivery services to see what else you can offer your valued customers to help them feel safer each time they visit. Yes, retail has drastically shifted, but that doesn't mean your in-store shopping experience has to stop! See what options will fit your business the best and meet your customer's most urgent requirements.