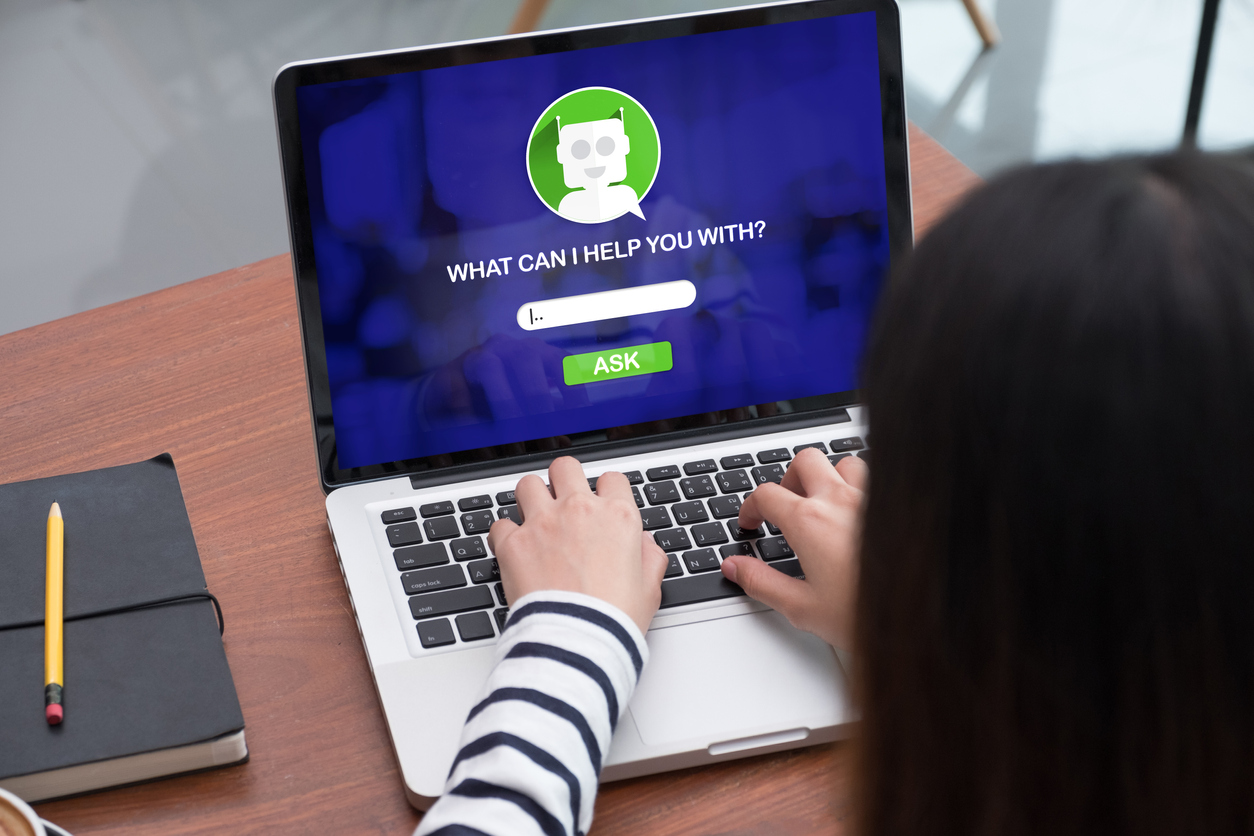 Most buyers prefer to help themselves while shopping online and only reach out for assistance when they are stuck. If these buyers cannot quickly get answers to their concerns, they will ditch your store and shop elsewhere. As a result, providing them with the resources they need is a must.
Ecommerce businesses lose out on customers when they fail to provide them with relevant information for their purchase decision. Customers then tend to move to competitors when they have to wait for information — a frustrating situation for both the company and its customers.
When dozens of other choices are only a few clicks away, many eCommerce sites lose sales due to poor customer service or long response times. This is where eCommerce knowledge base software comes in handy.
With a comprehensive and well-thought-out knowledge base, customers can get answers to their questions quickly and on their own.
What is an eCommerce knowledge base?
An eCommerce website knowledge base is essentially a repository of information that can be used to support customers and internal processes. Self-help information may be collected, compiled, and published on the knowledge base using software documentation tools like Document360, Zendesk, etc.
Your staff, potential customers, and current customers may all seek answers in a knowledge base available on your eCommerce website. This can include how-to manuals, demos, FAQs, and much more as a part of your knowledge repository.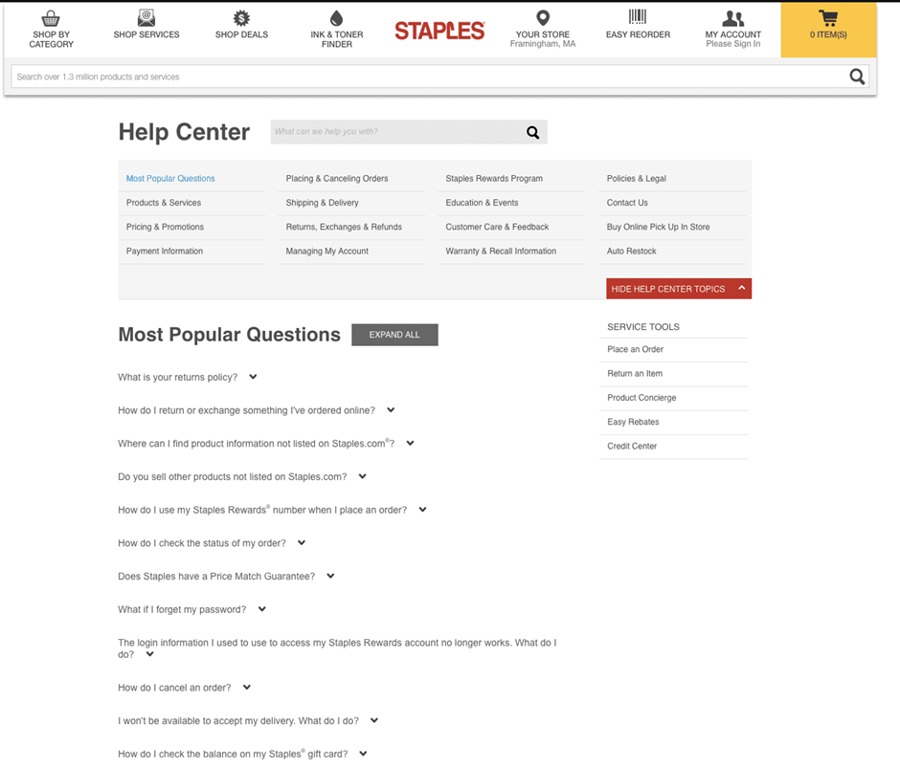 Source: OrbitMedia
Your eCommerce knowledge base is a central hub of information about your products, services, and company. Buyers can find answers to frequently asked questions and information on your store policies. By providing customers with more information about your business and what they can expect, they may be more willing to go through with a purchase and return for more.
Your eCommerce knowledge base can include the following:
Contact information
Details on product warranties, services, usage, and maintenance
Legal certificates and documentation
Conditions of use
Return and refund policies
When creating a knowledge base for your online business, you should include up-to-date, thorough information that's easy to navigate. Let's expand on that.
Keep the information up-to-date.
Your eCommerce website should have a knowledge base that is up-to-date with new products, services, and company information. So, you will need to update your knowledge base regularly to reflect the latest information. Outdated information might confuse customers and sour their buying experience.
Keep it easy to use.
Your knowledge base should be easy to use and navigate. Include a search option so users can quickly find resources on their topic of interest. After all, the user may call customer service if your knowledge base is difficult to navigate, which is counter-productive.
Be thorough.
Try providing as much valuable information as possible on a topic or a product. Share blog posts, infographics, videos, or other content that can be useful for prospects and customers. If your knowledge base can address various customer queries, you are bridging the knowledge gap that can further fuel conversion.
7 Ways an Online Knowledge Base Can Boost eCommerce Sales
1. Provides a quick customer response
When making an online purchase, your customers may have limited patience or time to go through pages and text. In most situations, they want to quickly get the information they need to make a buying decision. For instance, buyers with a specific question about your products should be able to search your website using precise keywords to get answers quickly. But, when you do not have a knowledge base, such a search will yield no results.
This apparent lack of information will leave your customers wanting more, and eventually, they will abandon their carts and your site. When your online knowledge base is well-stocked with the correct information, a search will provide excellent results and give your buyers what they need to make a sound purchase decision.
2. Makes the buying experience seamless
Let's say, for example, your business sells electronic items like cell phones, refrigerators, air conditioners, etc. Many people visit your website daily, but not every visitor will buy your products. Your prospective customers may have questions about installation, assembly, and usability. Therefore, providing a comprehensive FAQ page makes a lot of sense. The buying experience is simplified when they know enough about the products you sell.
A knowledge base is something that many of your potential customers could check out before making a purchasing decision. Frequently Asked Questions (FAQs) can be a part of your knowledge base and are a great way to answer customers' questions about your products. Ultimately, it all comes down to making things easier for your customers.
3. Improves the customer shopping experience
Often, your prospective customers may not be able to go through with an online purchase due to a lack of product or service information. If your customer support lines suffer from long queues, then your customers may not be able to get the information they need from a representative. Faced with this issue, customers may eventually give up on your online store and jump to another website to receive all the information they're looking for. A knowledge base can stop this situation from happening.
While you may want to install an AI chat plugin on your site to assist customers, remember that a chatbot will not function without a pre-defined knowledge base. You can have chatbot integration with a knowledge base that gives the chatbot complete access to all relevant data and give consumers correct responses.
Such an approach enhances users' shopping experience and gives them the information they need to buy a product.
4. Drives traffic to your eCommerce site
If the articles in your knowledge base are written using optimized keywords, you're likely to see an increase in website visitors. As a result, your content is more likely to rank well in search engines and attract visitors to your site.
Additionally, potential customers are more willing to spend more time on your eCommerce site after finding the answers they want. Since Google greatly values the amount of time visitors spend on a page, this can also help your website rank higher.
5. Provides self-service options
The average eCommerce customer doesn't want to waste time on the phone when they need help. This is why 79% of customers in the US opt for self-service portals for customer assistance, and a whopping 88% of customers expect brands to provide self-service portals.
Therefore, creating a knowledge base for your eCommerce is a no-brainer: 91% of customers would use one if given a choice.

Source: Zendesk
Why do customers opt for self-service solutions for assistance? They eliminate the time and effort required to engage with a customer service team — especially if there are long wait times.
Self-service solutions like a knowledge base can remove some friction preventing your buyers from making their first purchase. This is useful, even for your existing customers, as it makes them more inclined to return to your business when they need your products again.
In any scenario, having a solid knowledge base is critical to improving your chances of closing a sale in the future with more loyalty-driven sales.
6. Stores company knowledge
An increasing number of employees are leaving their jobs due to professional networking. According to a LinkedIn poll, 89% of professionals advancing their careers have found their present positions due to effective networking. Workers take their skills and expertise when they change jobs and move on to other opportunities. After that, it's up to the employees that are left to continue operations as usual.
What happens to your eCommerce website in such a case? To avoid issues and improve communication within your business, you can create an internal knowledge base. This ensures continuity across the organization and decreases expenses associated with training new employees.
Also, documenting your eCommerce business data drives more business value, making it more profitable. And, even if you decide to hand over or sell your eCommerce business, your knowledge base may be transformed from an intangible asset to a valued, transferable asset.
7. Drives larger & higher-value conversions
Purchasing a higher-value product or large order may make your customers rethink their buying decisions before finalizing their transactions. Large-scale sales often rely on the trust you build around your products and business practices. To help make these sales go smoothly, you can use a knowledge base to keep your target audience informed and engaged throughout their buying journey.
Customers will trust your brand if your knowledge base can:
Help them better understand what you have to offer
Describe in detail the value of your products
Instruct them on how to use your products to get the most out of their purchase
You risk losing business if you don't provide your customers with enough information. If you do not care enough about building a relationship with your customers, they won't care about your business.
Wrapping Up
Empowering your eCommerce website with a knowledge base can help grow customer service programs and improve the overall customer experience. Try incorporating a helpful knowledge base with how-to articles, FAQs, and other documentation on your eCommerce products that can help customers resolve problems quickly.
Moreover, an online knowledge base ensures effective eCommerce customer support, allowing support personnel to focus on addressing critical issues. Once you gain greater control over your eCommerce website with a robust knowledge base, the benefits can directly grow your eCommerce business.