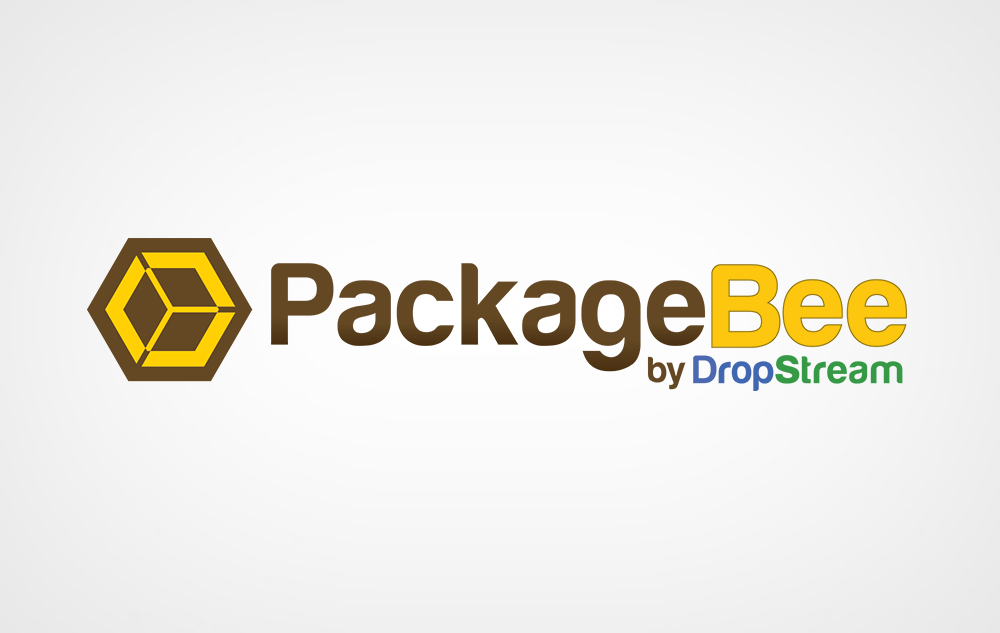 3dcart is currently partnered with over 200 eCommerce companies, and we're constantly on the lookout for outstanding partners that can bring innovative solutions and services to our customers.
For the month of July, our Partner of the Month is PackageBee. Our team interviewed their business to help 3dcart merchants get insight into their company and solution.
Please provide some general background and history on your company.
We launched PackageBee in 2011 as an integration platform for ecommerce companies. At the time, ecommerce was emerging as a major sales channel for small and medium-sized businesses, and we had built a few custom fulfillment integrations for various companies that had seen rapid growth in their online sales. These custom integrations succeeded in replacing manual processes, but they included large upfront build fess and were not well suited to accommodate ongoing software system upgrades deployed by the shopping carts and warehouse management systems.
It soon became clear that ecommerce order fulfillment would be a major component of successful ecommerce operations for growing companies, and that an ongoing network of ecommerce system integrations would be a valuable tool for modern online sellers.
So we set out to build an integrations platform connecting the world's most popular online shopping carts and marketplaces to the fulfillment systems that actually ship the products off to shoppers. PackageBee was designed as platform that would provide functionality and operational flexibility to online merchants.
Over the years PackageBee has grown from supporting 1 online shopping cart and 1 fulfillment center, to over 100+ of the most popular ecommerce and fulfillment and ecommerce systems, to now supporting thousands of online merchants and multi-channel retailers worldwide with integrations to hundreds of warehouses and fulfillment providers across 5 continents.
What's the main service your company offers?
Our solution is a cloud-hosted platform that allows merchants to quickly and easily connect their 3dcart account to their warehouse, ERP or fulfillment provider to automate the order fulfillment process. The integrations can be setup quickly, and we have support technicians that are available to assist with setup and troubleshooting. PackageBee automates the following main order fulfillment processes:
Automated Order Export. Every 15 minutes, new orders are sent from your 3dcart account to your warehouse, ERP or fulfillment provider.
Automated Tracking Number Import. When your warehouse ships packages, tracking numbers are automatically uploaded to your 3dcart account.
Automated Inventory Quantity Sync. Every 60 minutes, the inventory stock levels at your warehouse, ERP or fulfillment provider are synced to 3dcart, accounting for any new stock received at the warehouse.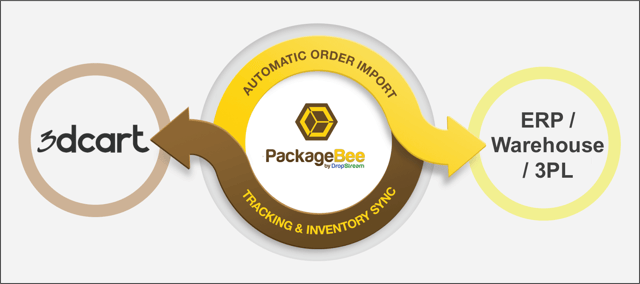 Describe the integration and how long you've been a partner with 3dcart.
We have been an integrated partner with 3dcart for over 4 years, and have supported many users over that time. We're able to interact with both the SOAP API and the newer REST API for automating order fulfillment workflows.
To enable the integration, 3dcart users can follow some steps in the 3dcart admin panel and gather their Secure Store Url, as described further in this Support Article.
We are currently supporting active integrations with dozens of 3dcart users to fulfillment providers in the United States and Canada.
What are the benefits for 3dcart merchants that use your solution?
PackageBee integrations automate order fulfillment workflows, replacing time-consuming and error-prone manual processes. Merchants no longer need to manually download and process orders between systems, or build their own costly integrations. PackageBee offers merchants a powerful tool to help scale their online business, while providing the flexibility to utilize multiple fulfillment providers to optimize their backend operations.
PackageBee is easy to setup, and we have support technicians that are available to assist along the way. Integrations can typically be set up in a few hours, and there is a FREE trial available allowing merchants to setup and test the integration.
What are your solutions' biggest strengths?
PackageBee is easy to use, and we have 24/7 Customer Support to help guide users through the process. Once setup, your PackageBee integration runs in the background without the need for active administration of the integration. If ever there is a disruption in your order fulfillment workflow, PackageBee sends out an automated alert to the user. The user can then address the issue or contact PackageBee Customer Support for help.
PackageBee not only streamlines order fulfillment, it also provides constant monitoring of the integration. The tracking and monitoring is a great tool to allow the people who manage the 3dcart account and the people at the warehouse to follow the order completely through the fulfillment process.
How does your solution compare to similar solutions in the market?
PackageBee offers fantastic customer support, and our easy-to-use platform makes the difficult world of integrations easy to navigate. Unlike other companies that offer generic integrations, with significant work required by the merchant to setup an maintain them, our system is designed specifically for online merchants looking to send order data related to order fulfillment and to optimize ecommerce workflows. We have laser focus on this specific niche of the ecommerce world, and have built a suite of functionality that is unrivaled in the category. We provide online merchants with the most connectivity, and the most customizable and reliable automations. All with a free trial and no upfront fees.
What plans do you have for future development of your solution?
We continue to add features to the platform. We recently launched an intelligent order routing engine that allows any characteristic of an order to determine its routing or filtering. We expect to soon launch enhancements to our multi-warehouse functionality, and on the roadmap for this year is a product listing capability, allowing merchants to sync their product catalog from their ERP or WMS/IMS to their online shopping carts and marketplaces.
We also continually add new fulfillment and ERP integrations to our expanding network, and respond to merchant requests to integrate to their fulfillment provider of choice.
Any other thoughts for our readers, who are mainly e-commerce merchants?
The timely delivery of products to shoppers is becoming a critical component to success for ecommerce merchants, as online shoppers have increased expectations in terms of how quickly they want to receive updates about their order and how quickly they want packages to arrive at their door. The post-order experience is important to turn customers into repeat customers, and streamlining post-order fulfillment operations is a great way to help your online business grow.