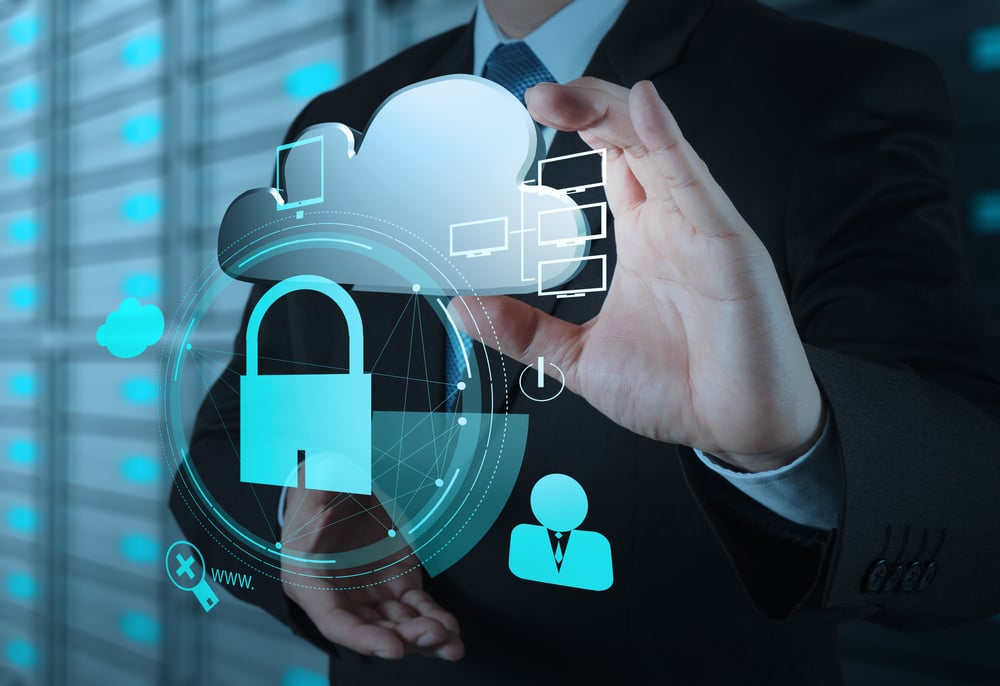 Online security is at the forefront of risk management in modern businesses. However, it extends beyond mere business safety. Online safety risks are entirely mainstream. In the early days of e-commerce, you might remember that people were hesitant to share their credit card information online. Then, new services and security features came about that made people trust online retailers, and the concept largely disappeared from the public eye.
However, with more security breaches in the daily news than ever before, and even the likes of Amazon and eBay proving not to be immune to leaks, online shoppers are more concerned about security than they have been in a long time.
For smaller retailers, this represents an opportunity. Consumers want to know you'll protect their data and credit card information, and anything they share with you will be covered. In addition, if you go out of your way to prove you've taken steps, your conversions will go up automatically while the competition catches up.
There are various ways to reinforce your commitment to their information, and they don't have to be challenging to add to your existing online store. Deploying the following features on your site could be the difference between making a sale or watching as a potential customer heads elsewhere.
1. Using a Managed Service Provider
Managed IT service providers are great because they provide businesses of all sizes with a wide range of IT integrations without the fixed costs of an IT department. Features like Bitdefender, which is used by hundreds of millions of people, help prevent, detect and resolve cybersecurity issues.
By choosing IT solutions that protect customers, you establish yourself as a company and brand that values data integrity and, therefore, worth doing business with. The combination of monitoring and the automation of professional services makes using a managed service provider an important, and often overlooked part of building trust with customers, garnering positive reviews and goodwill, and increasing conversions.
2. An Up-to-Date Security Certificate
Whether you collect information, payment details, or both, it's virtually impossible to do business without a current security certificate on your website. That doesn't only apply to customers either. If your certificate is out of date, misconfigured, or missing altogether, most current browsers will warn users against visiting a site.
Setting up an SSL certificate can be slightly time-consuming if you're not tech-savvy, but it's always time well spent.
There's another reason to ensure your security is up to date too. Higher conversions often rely on more traffic. While not the most significant ranking factor, Google employees have gone on record in the past to confirm that SSL protection can affect where a site appears in organic search results.
3. A Robust CDN System
When the goal is to protect data and the integrity of your site, you need to think not only about what you can do to keep your site online but the kinds of attacks you might suffer. A content delivery network, or CDN, is a vital tool against DDoS attacks and other forms of malicious traffic.
They're a great asset for performance too. Just as a security certificate can boost search rankings, the same applies to loading speeds. CDNs cache your content and deliver it to visitors from local servers around the globe. That means your site loads faster, and your search positioning improves alongside it.
You shouldn't ignore the user experience either. People like to spend money on sites that load quickly. Load too slowly, and they'll head back to the search results and visit a competitor instead, no matter how great your products and services.
If you can deliver content quickly and accurately, you have the best chance of making a conversion before someone decides to head elsewhere.
4. Trust Seals
Trust seals have risen and fallen in importance over the years. However, many businesses, especially larger ones, don't like how these graphics can impact their design.
However, if your business is not yet a household name, these seals can serve as a great way to leverage the faith a customer may have in other businesses. Accreditations, payment methods, and dedicated online security platforms like Verisign can all go a long way to boost customer confidence. They can directly impact your conversions and, therefore, your bottom line.
5. Verified by Visa and Mastercard Identity Check Integration
Many of your customers will use a credit card when they shop with you. This provides them with a level of protection if anything goes wrong. In addition, they are insured on transactions up to a certain amount.
You can build further confidence in your brand by making it clear that you provide secure payments. In most cases, this will happen as standard. For example, the likes of Verified by Visa activate automatically when someone pays with the relevant card. However, not everyone in your audience knows this, so you can dedicate space in your content to demonstrating full support for the latest security technologies.
6. A Stated Commitment to Data Security
Less than a third of people genuinely believe that the online businesses they deal with take the security of their personal data seriously.
One of the best ways to fill your visitors with confidence is to clarify what you do. It's a great way to acquire repeat customers, from talking openly about how their data is used in your privacy policy, to including a short paragraph on invoices and order confirmations.
You can even go further than this if you so choose. If you have an email list, talk about your commitment in a message every few months. Run a short campaign on social media talking about why data protection is essential and all the things you do to ensure that you have a customer's best interests in mind.
7. Keep Form Fields to a Minimum
Businesses thrive on information, and there's every chance you have at least one high-converting form on your site – even if it's just for inquiries. However, the less information you expect from a lead, the more likely you are to convert.
Sure, every business would like to know all about potential customers' shopping habits, likes and dislikes, and recent purchases. But, sadly, that kind of info is reserved for the likes of Facebook, and you have to use their advertising platform to make any actual use of it.
Don't ask for too much when people are on your landing page or reading one of your emails. Hone in on the data you need to complete the sale and nothing more.
People don't inherently like sharing their information, and a long-form might be enough to make them head elsewhere.
Multi-page forms are almost always out of the question if you're selling to consumers – they should be reserved for large corporate contracts.
8. Add a Money-Back Guarantee and Stick to It
Money-back guarantees have long been a point of contention for businesses. The larger and more reputable your company becomes, the less likely you are to need one. It goes without saying that you should always adhere to local distance selling regulations, but if you want to provide even greater peace of mind, promote a money-back guarantee with no questions asked.
There will always be some people that see this as an opportunity for a free trial. However, that's often a risk worth taking if it otherwise promotes healthy conversions through trust and transparency.
9. Accept Third Party Payments
You might rely on one of the major payment providers, such as Stripe, to process payments on your site. However, if you want to convert as many browsers into buyers as possible, it is always worth extending that support.
PayPal, Apple Pay, Amazon Pay, and many more represent trusted brands that millions of consumers worldwide use every day.
When it comes to privacy, many of your potential leads will already have an account with one of the big players. So they know that if they use one of those services, they can keep their payment details out of the hands of yet another online retailer but still complete their purchase successfully.
10. Ensure Compliance with Local Laws Everywhere You Do Business
This one is a no-brainer, but it makes it onto this list because many businesses overlook the fact that when they sell online, there's every chance they do so automatically. Rules and regulations can often apply based on where the buyer is located rather than the seller.
That means that if you actively seek out customers in other countries or states, you need to account for them in your policies and documentation. A broad example is the number of US websites that temporarily or even permanently shuttered access for those accessing sites from Europe as they prepared themselves to deal with the implications of GDPR.
11. Avoid Mandatory Registration
Some customers want to visit a website, find the product they want and complete the sale. Much as you'd like them to, they don't necessarily want to be on your email list beyond receiving order status updates.
Registration is excellent for user retention and repeat custom, and so it should always be an option. However, "option" is the keyword. Take into account customers who want to buy and leave without providing details beyond what's needed to receive their purchase and offer a guest checkout option instead.
12. Make It Easy for Customers to Remove Their Data
Data retention is a tricky subject. Businesses are legally obliged to keep some information related to their activities for a set period. However, this only covers some personally identifiable information.
To stay on the safe side, you should only retain personal details when you have permission. But, crucially, it's vital to give contacts the option to withdraw that permission at any time – and to abide by their decision.
Even the most prominent companies cannot guarantee immunity from data breaches, as evidenced by the Amazon and eBay cases outlined above. Moreover, a data leak involving information you should not have had on file in the first place can make a bad situation even worse.
13. Use an Inherently Secure Platform – If You're Not Already
Consumers become more informed all the time about what to expect from the businesses and websites with which they do business. More than some site owners might expect, know all about which sites are secure based on how they operate.
The likes of Wix and Shopify are designed and built with security in mind. So their branding alone can provide comfort to a potential conversion if they're well-informed about online safety.
Conversely, WordPress is not seen as massively secure out of the box. Instead, it's so flexible and adaptable that site administrators often have to manually add plugins or change code to bring it up to the standards set by dedicated e-commerce platforms.
That's not to say that WordPress websites are not secure. On the contrary, they can be some of the best-protected sites in the world, but they rely on a dedicated passion for security from the people behind them.
14. Enable Multifactor Authentication for Customers
If you decide to allow customers and conversions to create accounts on your website, try to avoid becoming overly reliant on usernames and passwords alone. Not everyone will want to go to the trouble of entering a code sent by SMS every time they log into their account if all you have is their name and address.
However, if you sell digital goods stored in the account or collect additional personal information, multifactor authentication is an option that can prevent your customers from losing out.
15. A Detailed, Thorough, and Transparent Privacy Policy
There's every chance that your website already has a privacy policy. They've been the standard when doing anything online for over a decade. Depending on where you're based, they might even be a legal requirement.
Too many site owners treat creating these policies as an inconvenience and box-checking exercise. Admittedly, not every visitor will read the policy, but more might notice when one isn't there than you might think. If you're a smaller brand, it becomes even more likely.
Suppose you can do something different with your policy and take an active role in talking about how and why you protect customer information. In that case, it can make a significant difference to your conversions.
Wrapping Up
A lot goes into increasing conversions. From creating and promoting great content to ensuring you carry products or provide services that people are happy to pay for. Security and privacy are underrated elements of turning browsers into buyers. However, as online security grows in mainstream importance, businesses that prioritize it have an easy way to stand out ahead of the competition.
Most companies care about their customers – there wouldn't be a business without them. If you can commit to always working in their best interests and doing all you can to keep them safe online while delivering a fantastic experience, you'll convert more and keep them coming back.