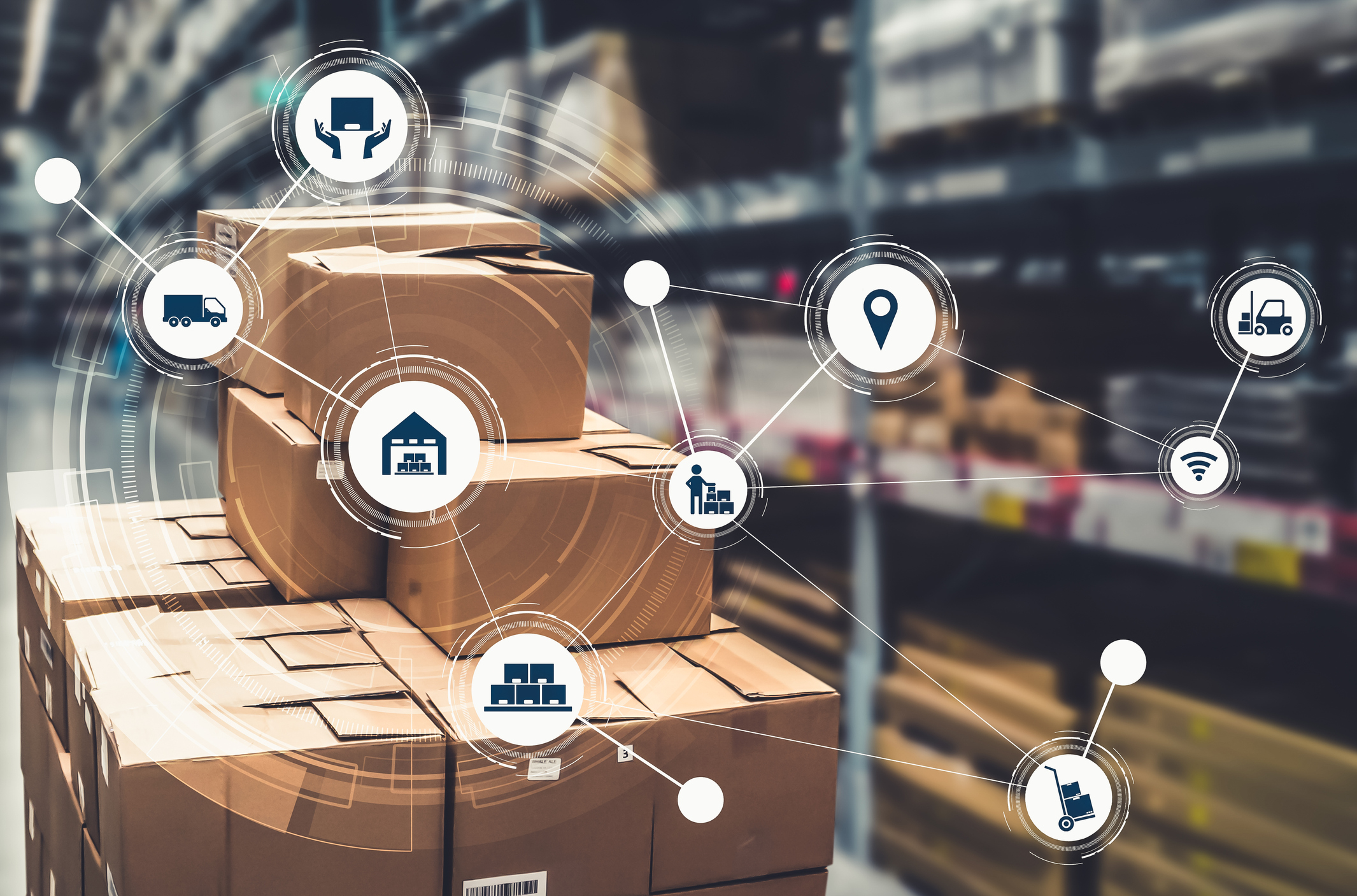 Running an eCommerce marketplace like Amazon can be tricky since there are two sides to take care of — supply and demand. Unless you have a solid supply line, you cannot generate demand.
When you are just starting out, it can be difficult to set up supply since vendors aren't aware that you exist. This can also be a bottleneck for marketing — since, without a good catalog of products to sell, you cannot establish a good buying experience.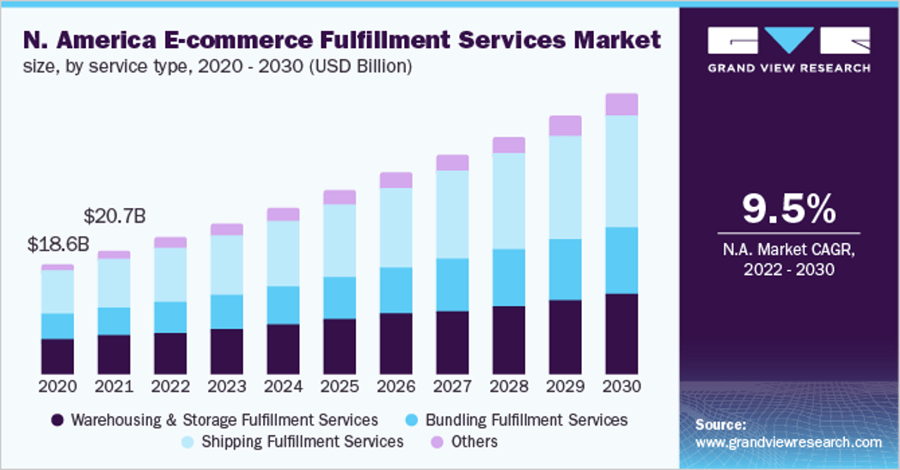 Source: Grand View Research
Needless to say, having enough supply can set your business up for success. In this article, we'll explore how you can start scaling up supply for your online marketplace.
1. Start Small and Master One Product Category
Do not try to scale up right away because it may cost more money and take longer than expected. Focus on establishing a solid foundation first by building a relationship with suppliers before scaling up production volumes.
The key to scaling up supply in an eCommerce marketplace is to start with one product category or subcategory before going broader.
For example, you can start with cookware, expand to other kitchenware, start stocking home decor items, etc.
If you have a better understanding of the market and know what type of products you want to sell, it will be easier for you to create a demand list and optimize your SEO efforts accordingly.
Don't forget: One product category is better than multiple product categories.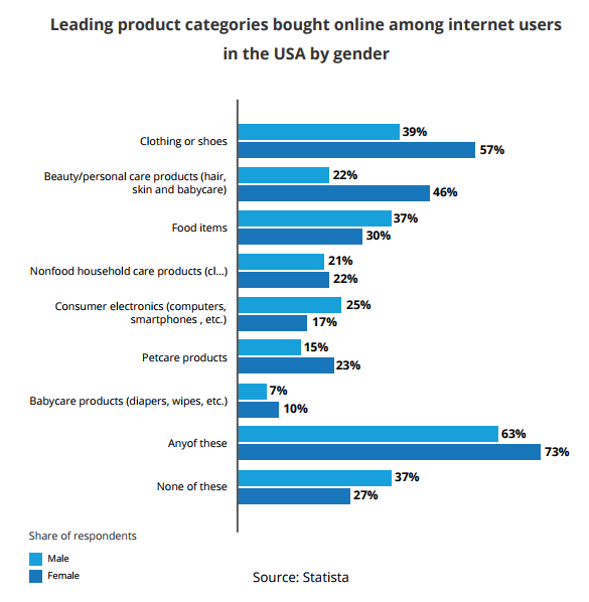 Source: Webinterpret
Most marketplaces choose to start with one category because it gives them more control over their products. It also allows them to maximize profits from their sales by creating demand for each item individually, rather than spreading resources thin to promote all of them.
For example, people might be willing to pay more for a premium brand of cookware than a basic one, so it makes sense to start with cookware and work your way out.
2. Get the Right Price
To scale up your product supply, you must find reliable sellers who can provide excellent quality at an affordable rate.
To do this, you should ask potential suppliers questions about their processes. This should eliminate any vendors that sell at low prices because of their low quality. Find out about any issues that vendors have had in the past, details about the products they sell, and reviews. If there are any problems, you can make a better-informed decision regarding whether you want to work with that supplier or not.
In addition, you need to take note of how quickly they ship items once they have received payment from you. There are many different methods of shipping items, such as UPS, FedEx, USPS, etc., so make sure that whichever one is used by your chosen supplier is one that will work well for your business.
3. Be Realistic About How Much Inventory You Need
As a marketplace, you do not have to hold inventory yourself. However, doing so gives you complete control over the customer experience. It's the North Star metric that businesses like Amazon chase, and you should probably seek to excel in it.
It's easy to think that you need more inventory than you actually do. You might want to stock up on a particular product because you want to sell it, and that's fine. But the reality is that most sellers will never sell out of their initial order. That means if you overbuy, you won't be able to move your inventory quickly enough to keep up with demand.
If a product isn't selling well for you or other sellers, don't waste time or money buying too much of it just to maintain an extensive catalog.
Consider offering cheap warehousing options to your sellers to incentivize them to stock up at your warehouse. This way, you can hold inventory without having to pay for it.
4. Hire Freelancers To Build a Database of Sales Managers
You can scale up your business quickly if you have a few years of experience in your niche and a good team of salespeople. These salespeople will help with business development by rapidly scaling up the number of sellers using your marketplace.
If you specialize in a particular product category, these sales managers can help establish institutional buyer relationships. This is a win for you, your sellers, and buyers. It also sets up a competitive moat around your business.
When starting out, freelance salespeople are ideal since you can set up contracts that are favorable to you, such as commission-only sales, instead of going through the necessary paperwork to hire them full-time. A good way to hire good salespeople for your business is to look at those serving 'adjacent' markets.
For instance, if you are running a marketplace in the cookware space, you can hire sales managers who serve in the larger space of kitchen or home products. Such salespeople already have established contacts in the industry and can help you set up a large catalog quickly and efficiently.
It's also an easy win from their perspective since they get to cross-sell to an existing clientele and make a quick commission.
5. Use Targeted Ads To Reach Out to Prospects
Success with the seller side of your marketplace is directly correlated with growth on the buyer side. Advertising is a critical element of buyer-side growth. This includes keyword-targeted search advertising, native ads through online advertising platforms such as Taboola, email newsletters, and advertorials that showcase your featured products in action.
Also, consider running social media campaigns like Instagram Stories daily, where you showcase your products in action. This style of campaign helps prospective customers understand what they're buying before placing their order.
For institutional buyers, content distribution platforms like FlippingBook are an excellent way to showcase a brochure through these channels.
6. Send High-Converting Emails
Centralize email communication so that individual sellers do not spam your buyers with their own campaigns. Your sales emails need to be designed with your target audience in mind.
High conversions happen through behavioral analytics as well as with seasonal forecasting. Personalize emails based on a recipient's past buying history, or use their profile to target them with products relevant to upcoming holidays like Halloween or Christmas.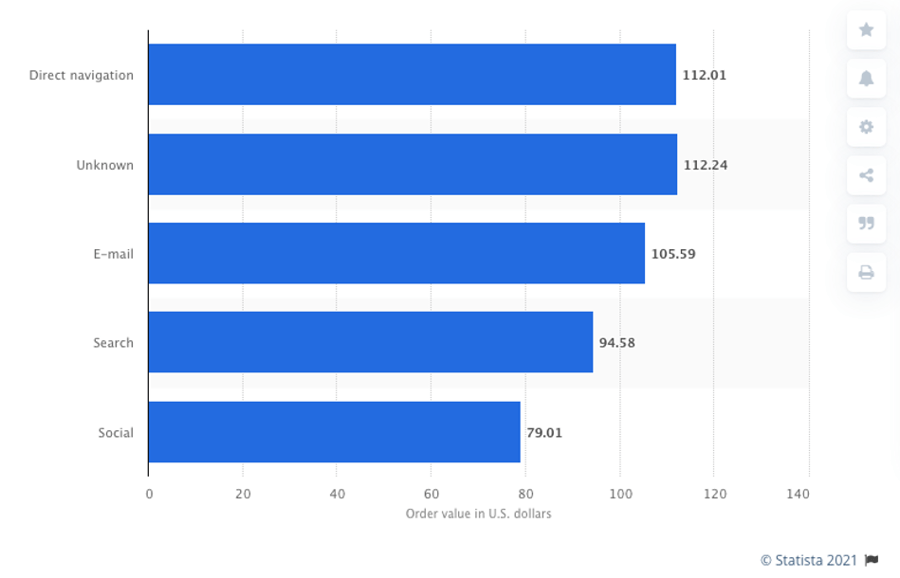 Source: eCommerce Booth
While the seller side does not require active email intervention, you must still engage with them to ensure that their inventory is updated. You can use sales email templates and the tips below for such outreach messages:
Send 3-4 follow-ups.
Make sure your sales email is short and to the point.
Use a subject line that clearly defines what you are trying to do (i.e., 'Buy Now!').
Establish your authority, so they see value in doing business with you.
7. Automate Your Supplier Onboarding
Once you start receiving supplier inquiries, the next step is automating your supplier onboarding. Here are a few tips on streamlining that process for your eCommerce marketplace.
Create brochures that capture all your business numbers and make it easy for suppliers to submit their products. You can also include a video explaining how the system works and what information you need from them.
Build a self-help tool such as a virtual assistant or FAQ page that suppliers can use to upload products and find answers to their support questions. This will save time for both parties and be more efficient than sending a request each time a new supplier signs on with you. If a supplier has any questions or concerns, they can call or email someone who will take care of them promptly.
Create helpful videos and documents to help suppliers onboard themselves. You may even want to create short videos with instructions on how to use the system and all the information you need from them (for example, pricing tables). If you're dealing with several suppliers at once, this could save significant time for everyone involved!
Don't leave it to the last minute. Make sure you have resources available to answer questions from suppliers at short notice. It's likely that they'll have a few questions and need some time to think about them before making a decision. It's essential that you're able to answer these questions while they're still in the pipeline so that they can swiftly decide whether or not they want to proceed with their inquiry.
4 Tips To Increase eCommerce Marketplace Effectiveness
While scaling supply can significantly benefit your business, you should also focus on improving your marketplace's overall effectiveness to boost sales. To set your marketplace up for success, follow these tips.
Complement Suppliers With Your Marketing-Savviness
Suppliers may not always be marketing-savvy. If you're going to rely on them for product and inventory management, make sure you add SEO-friendly content and images. You should also look at how many products they have and how many different categories they offer. Also, if you're getting a lot of feedback from customers who've bought from them before, then it's likely that they're marketing-savvy, which presents you with a golden scenario.
Perform Intense Product Research
For a young business, audience profiles are constantly evolving. Do some research about who's actually searching for the products that you sell! If a specific type of product isn't showing up in search results, then it's likely because there isn't enough supply on hand or because people aren't searching for it yet. Once you identify the most popular products in searches, increase that product's supply.
Keep Product Descriptions Consistent
While building a marketplace for eCommerce sellers, it is vital that you focus on the user experience. The better the user experience, the more likely your customers will be to use your marketplace over another one.
Doing this means standardizing the product description so that the end user experience remains high. You can do this by asking pointed questions about the product that the supplier has to enter instead of just copy-pasting a wall of text into the product description field.
Standardize Your Vision and Inventory
Make sure your suppliers have a good understanding of your business goals and KPIs to know how they can help you reach them. This means that they should have a clear idea of why they are supplying you with their products.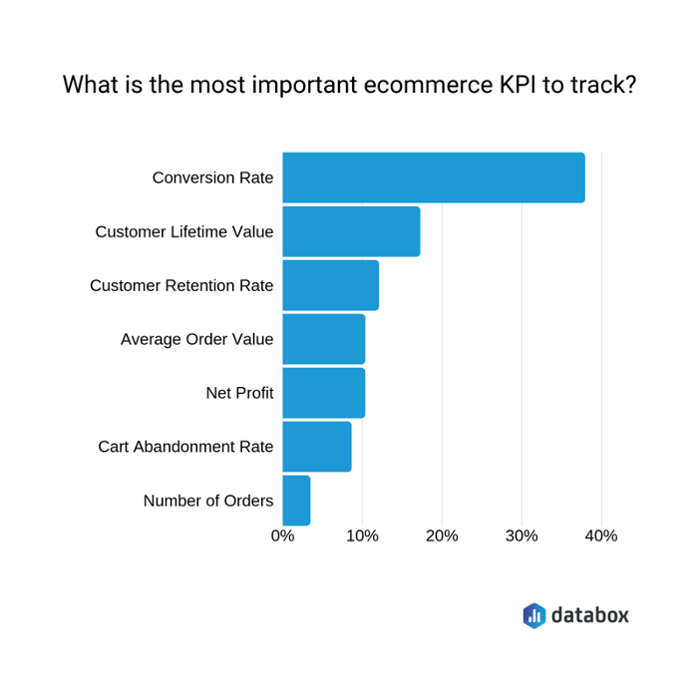 Source: DataBox
Ensure that your inventory is standardized across all suppliers, so there are no gaps or inconsistencies between suppliers' offerings. This is especially important if one supplier has extra stock while another doesn't.
Conclusion
Luckily, there are many strategies that you can deploy to increase supply in an eCommerce marketplace. Ultimately, they will depend on several factors: the nature of your business, the specifics of your marketplace, your budget, and other contingencies. As such, this article has only scratched the surface of all of the possible strategies available to you. But as you work to scale up supply in your eCommerce marketplace, keep these tips and techniques in mind for more insights on how to proceed.