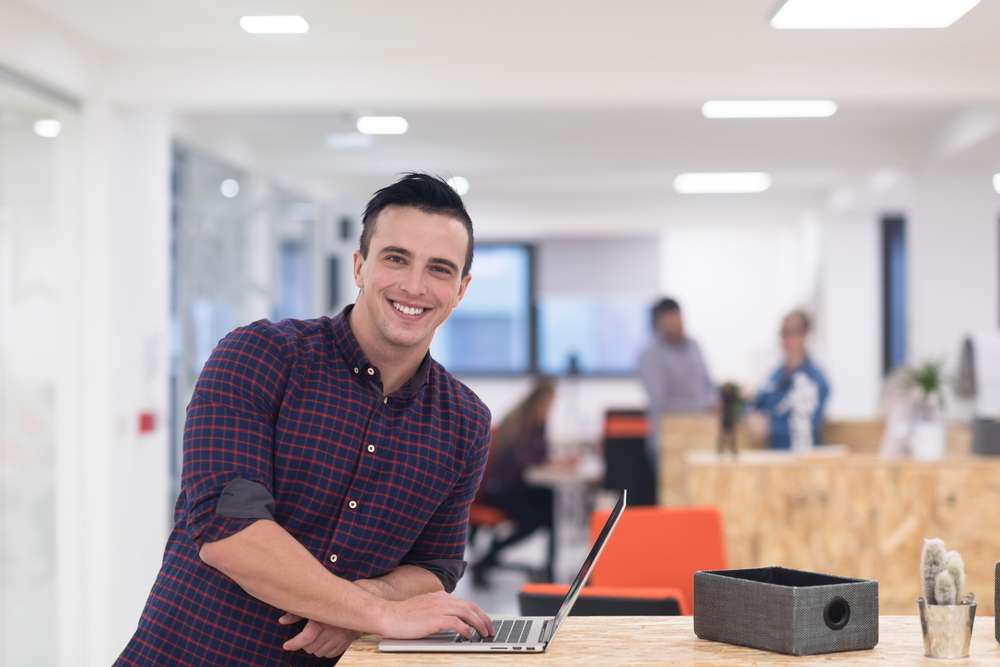 The COVID-19 pandemic has turned our predictable normalcy upside down. The new normal has been a whirlwind of permanent changes that are happening very fast. One of the most significant changes has been the rapid digitization of businesses.
If you want to remain in business, you will need to digitize your offerings as fast and quickly as possible to stay ahead of your competition. The marketplace of firms offering services and products has drastically changed over the last six months.
If you are a business who has not digitized your offerings to your customers, how do you go by doing so?
The answer lies in creating or adopting the right software customized for your business. Whether it is an e-commerce website, customer relationship management, or even workflow management, the right software will rapidly scale up your digitization to keep up with the new normal.
This is where a software company comes in. The stock software out there might not be compatible with your specific business needs. Even if you found a ready-made software that could fit your business, the licensing costs are too high for you to purchase the solution.
In such a situation, a software development company comes into play. This firm will create a new app or software unique to your business and customized to meet all of your objectives.
So, how do you go by choosing the right software development company? In this article, we will discuss ten tips on how to select your ideal software development company.
Tip #1 - Understand your Customer Needs and Make them the Project Objectives
Before even you start looking at software development firms, you need to understand what it is that you want them to build. Many companies jump right into the software development phase before going through the exercise of understanding the need behind the software.
Look into your customers' pain points and your workflow, and build the business case for developing custom software.
It is critical to tie to customer needs as the project's objectives. This requires a literal translation. It goes like this: "my customer needs me to deliver my offering in a new digitized way, they value speed and efficiency and accuracy, and the new app I will need has to focus on how to deliver the offering to my customer with speed, efficiency, and accuracy."
Before you even engage a software development company, it is crucial to have your project objectives that translate the customer needs.
Tip #2 - Look for a Firm with Strong Business Understanding
Many software development companies may have stellar software development skills but may lack the business acumen. Business acumen develops the instinct needed to understand a business, it's needed, how it will function, and how it will compete.
Business acumen includes essential communication skills and the nimbleness to adapt and evolve as the business needs changes.
Ultimately, the app this firm will develop has to speak to your business and adapt and evolve with your business.
They have to understand marketing strategies of a company in the marketplace, consumers in the space, and what works in the real world to get as many leads in as possible.
This is why a software development firm has to come with business acumen.
Tip #3 - Ask for referrals, review and previous client projects
Business acumen is excellent and can be assessed through your firm's selection process. However, what if the firm talks a good game, but does not deliver?
This is where referrals, reviews, and previous client projects come into play. A successful software developer will have successful projects and a bunch of happy clients.
Ask to contact these clients, check to see if these client projects resonate with your business. Look for referrals, testimonials, and reviews. Collaborate with other clients to ensure you are picking a firm that has a successful track record.
For more on reviews on software development firms, check out: BizReviewed.com.
Tip #4 - Pick a firm that values communication, integration, integrity, and trust
Once you have narrowed your list of firms after assessing their business acumen and past success stories, you will need to check to see if they are a good fit.
For a vendor firm to be a good fit, they have to value communication and integration with your firm. You are primarily hiring a team to work for you - like your employees. Clear communication is critical and vital for a successful project. Look to see if the company is using your project management tool (or CRM), and communication software or can switch to it fast. That type of integration with your ecosystem will be essential, as these are the methods of communicating throughout the project.
Integrity and trust are critical components of any vendor firm - let alone a software developer who will need close knowledge of all aspects of your business. You can pick up on these traits by the way the firm carries themselves with you. The testimonials will be another insight into their trustworthiness.
Tip #5 - Get the Legalese In Order
While, reputation does precede a company, and you can figure out how the company rates on integrity, trust, and communication, don't ignore the legalese.
A legal non-disclosure agreement will also protect you from any situation where the vendor reveals any of your data.
This is also where your legal team should require proof of insurance from the vendor regarding security breach and leaked data. The properly insured firm is one is prepared for any situation that may arise if the vendor-client relationship goes sour.
Tip #6 - Pick a firm that is the right size for you
This tip is about the scale of the firm. You want a firm that is the right size for your business. You want the personal touch and the resourcefulness of the firm to be a good fit for you.
You don't want a company that is too large that your project is too small for them to care much. You also don't want a company that is too small that their cupboards of resources are bare.
Tip #7 - Confirm Ownership of Application
The relationship between a client and a software development company is a unique one. You are paying a firm to develop a product for you that is unique to you. It is meant to provide you with a competitive edge.
Therefore, ensure there is no ambiguity regarding the ownership of the product that was developed. It is important to legally own the product and have disclosure agreements set in place so the firm will not go to your competitors and offer them a similar product or app.
Consult your legal team and have all the contract clauses set out so you can have the vendor agree to them as well.
Tip #8 - Decide on Delivery Time
Some software development can take a long time to complete and implement - anywhere from months to even years. This is why it is important to discuss the timeline and deadlines for deliverables.
You have to agree upon a delivery time that works for your organization. There are plenty of resources to arrange for the implementation phase.
Delivery time is critical for a project like this. So, have a clear agreement with a vendor as to when you should go live with the new application.
Tip #9 - Training and After-Development Support
This is another critical point to consider when selecting the right development firm. The product they will be creating is going to be very unique. The customized version will not be something that has been used before. This is why it is important to discuss training and after-development support.
Ask for a complete implementation plan, ask about the training components, and after-development support. Without these things, the return on the investment you make in this project will be abysmal.
Most software development companies are aware of how critical this component is and will generally have a plan ready.
Making sure you and the vendor are on the same page on the matter of training and support is an essential step.
Tip #10 - Don't go for the cheapest option
Our final tip is about avoiding price being a motivator for you. You don't want to pick the cheapest firm. You will need the most cost-effective, so the product is not an inexpensive app that will be defective and non-scalable. The saying that you are "too poor to buy cheap" fits perfectly here. You will end up spending more money fixing faulty but cheap software.
Often software development companies who are low-balling the price are doing so to mask an inadequacy or an issue with what they will deliver. Some will not provide the code for your IT team, or provide adequate technical support after the build is complete.
The other reason they could be low-balling prices is that they don't have adequate experience and reputation.
Having said that, there is nothing wrong with trying to be fiscally prudent and seek the most cost-effective vendor from your shortlist. Just remember that the price quoted is for all the services they will provide. So, if a vendor with experience and adequate support and skills is priced higher than the cheapest option, that is because you are paying a premium for their experience (which is important) and for the additional support services they are willing to offer.
Skimming on support services might end up costing you more as you have to spend valuable time and resources to fix a bug in an inferior software.
So, pick the right size of a firm that offers the most cost-effective service.
To Wrap up.
The world is changing fast, and digitization of businesses are catching on like wildfire. As a business, we cannot afford to have the wrong app or defective software to run our business. Our revenue and profit margin depend on it now.
It is important to source the right vendor to develop the perfect software for your business. The company has to be competitive, experienced, and provide the right support post-development to ensure a smooth transition. Focus on who owns the codes and ensure you will have ownership of the application.
Discuss the training and onboarding of users to the new system with the vendor. Pick a vendor who focuses on communication and can give you the time and resources you require for this project.
Integrity, trust, and communication should be some of the top qualities of the firm that will be an extension of your organization during the development of a critical resource for you.
If you are one of the businesses that have put off the digitalization of your company, you are being quickly left behind. Time is running out for you to digitize.
So, jump on the bandwagon of custom app development and pick the right software development company for your business!