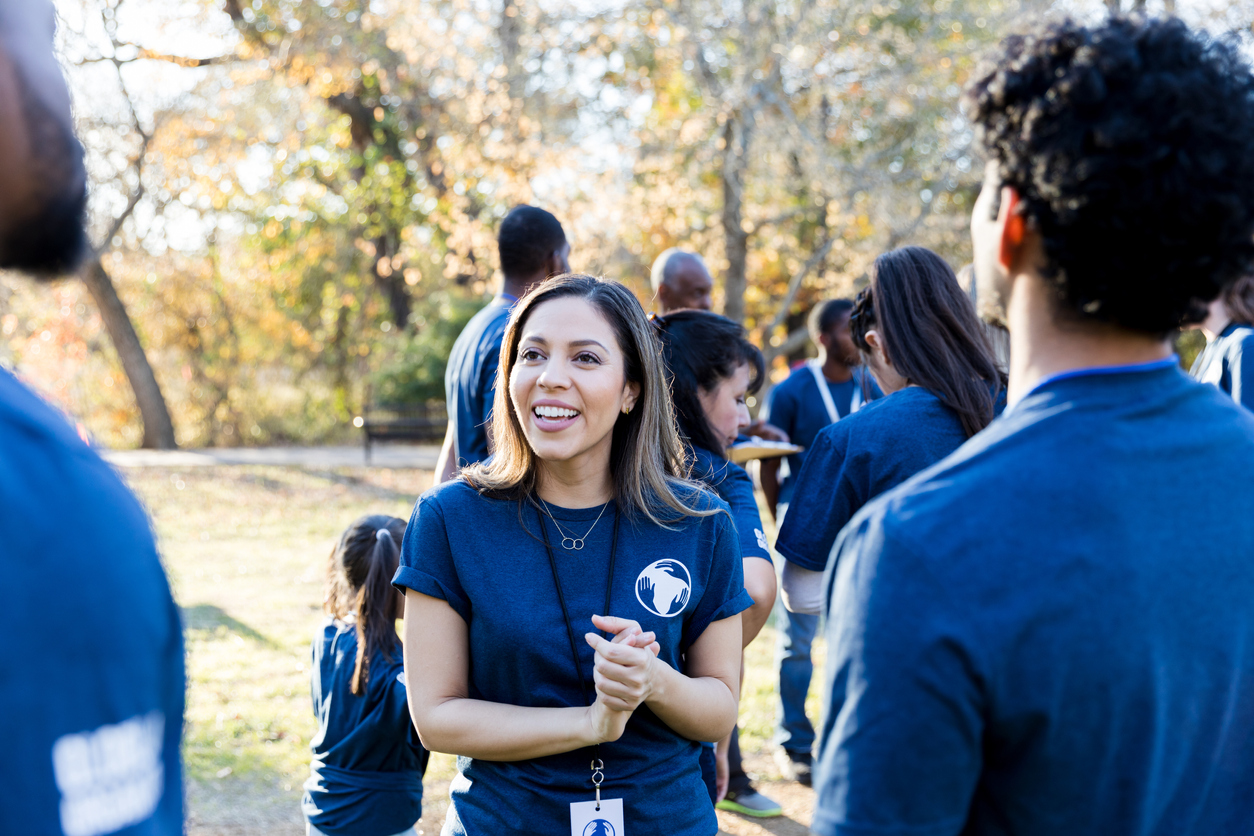 Are you a business owner that needs an easier way to procure custom branded corporate merchandise? Making orders one at a time from a third-party with little control over materials and designs may not be cutting it anymore. But, did you know that you can save time and money while creating higher-quality custom products by starting your own company merch store online?
In this blog, we'll be going through the reasons why your company should have its own online store for corporate branded merchandise. We'll also guide you through what you should sell and how to start selling online. So, let's get started!
Why Should Your Company Sell Branded Merchandise?
While your business may enjoy custom promotional merchandise, you may not be convinced that you should build an entire online store dedicated to selling it; but selling merch is not just for influencers. So, let's go through just a few of the benefits that your business may enjoy by selling corporate branded merchandise online.
1. Recognize employees with company swag.
Fostering a positive and enthusiastic work culture in your business is vital to employee performance and retention. One of the easiest ways to do that is by giving your employees custom branded company swag that they can wear and/or use in and out of work. You can even create an incentive program to reward specific levels of performance with free branded merchandise. For example, lower tier rewards could include small prizes like water bottles, which higher tier prices could be Bluetooth speakers.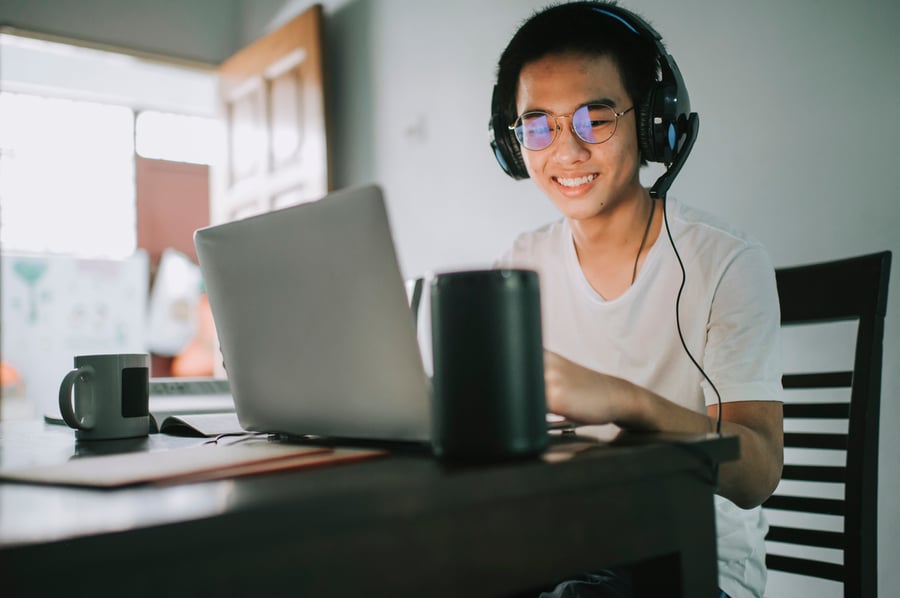 Incentive programs are proven to boost performance, too. One study showed that, after a year of running an incentive program, employees produced an average of 44% increase in performance.
Your company store can provide a way for employees to show their pride as being part of your company as well. By creating a central hub where they can purchase exclusive branded apparel, accessories, and even tech gear, your employees will be decked out and happy to come to work.
2. Create promotional merch for company events.
Many company events, whether they're trade shows or conferences, may benefit from or even require your employees to wear matching shirts representing your business. Aside from this, you may also need to keep stock of free promotional items to give away at career fairs or team building events. Either way, you'll need an easy way to procure items for these events.
With a company store selling custom branded merchandise, your employees can easily order these products and have them in time for any event. This is a convenient alternative to having to work with a third-party specifically for the event and risking a late delivery or error in production. With your online store up and running, designs are already created, and products are ready to go beforehand.
3. Get corporate merchandise faster and for less.
As we've mentioned, having to go through a third-party to order custom merchandise every time it's needed can be slow, complicated and worst of all – expensive. To remove this problem entirely, you can create a company store consistently stocked with the merchandise your company regularly needs.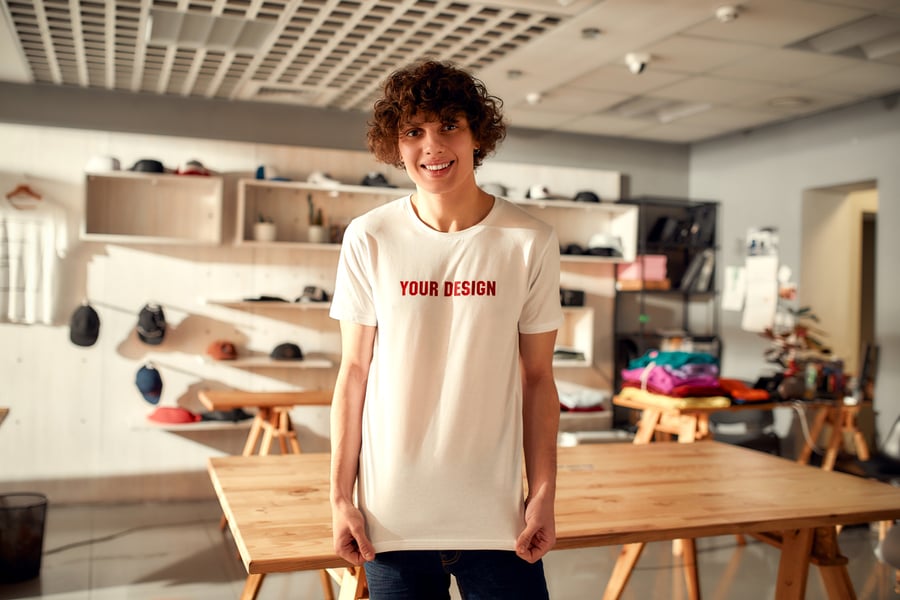 There's a variety of ways that you can supply your own custom branded merchandise to sell and provide to employees. Of course, you can always print the products yourself – however, this won't do much to help the issue of cost, as equipment prices can run high. Rather, you can utilize a custom printing company and purchase bulk orders that you then store and ship out yourself. Alternatively, you can integrate your online store with an on-demand printing solution that allows you to pre-customize every order and list it on your store.
Aside from a streamlined storefront, you can also fully customize the access to your online store based on your business's needs. For example, you can hide certain products from visitors who aren't logged in. This can make it so that employees have access to exclusive products while general customers don't. You can even restrict access to entire sections of your site based on customer groups that you create.
4. Keep company branding consistent.
Consistent branding is a marketing law that your business should always abide by. But, this doesn't just include the company social media accounts or the website's content. This also goes for any merchandise that your employees and loyal customers wear that dons your logo or overall brand aesthetic.
If you run a larger company with several departments, having one central collection of branded merchandise can be beneficial to keeping branding consistent across them all. Single employees or entire departments may use the wrong logo or older branding that conflicts with your business's current brand bible. To avoid merchandise ordering errors, an online store with a pre-approved product catalog that all employees can order from will come in handy.
What Corporate Branded Merchandise Should You Sell?
So, it's clear that selling official branded merchandise can be beneficial for your business. But what merchandise makes sense for your business to sell to employees and customers? Let's go through some of the most popular ideas.
Clothing & Accessories
The obvious first choice for any business creating custom branded merchandise is apparel. It's popular for a reason – shirts and jackets can look stylish, serve a function, and be worn anywhere, making them a perfect spot for advertisement as well. Employees can wear company clothing to the office and events, and fans of your brand can wear them throughout their daily lives. Wearable merchandise can even work to create a sense of unity and enthusiasm among both your employees and customers.
Here's a great example from McDonald's merch store, Smilemakers: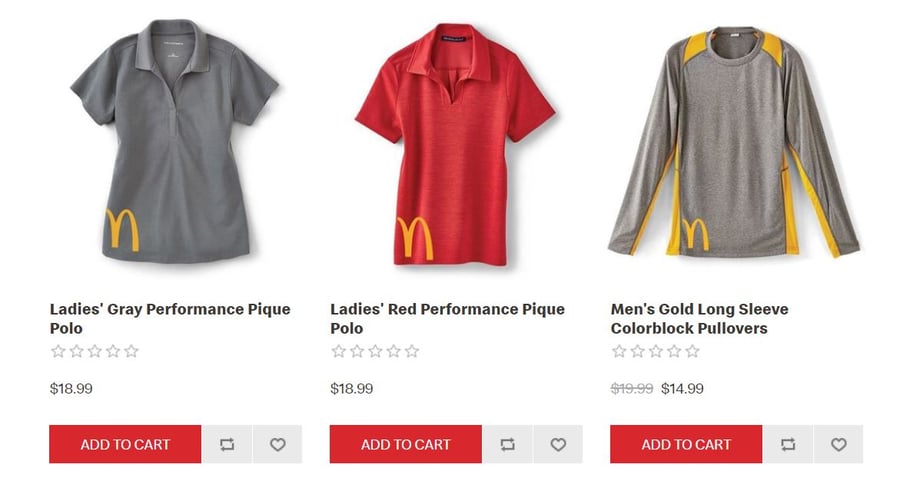 Apparel doesn't just include t-shirts and hoodies. Here's a list of some of the most popular types of clothing and accessories that you can brand and sell on your company store:
T-shirts
Sweatshirts
Polo shirts
Jackets
Uniforms
Hats
Tote bags
Backpacks
Bracelets & wristbands
Home & Office Products
Whether customers want to deck out their home with your brand, or employees want to proudly represent the company they work for on their desk, home and office products can be great to sell.
Google's official merchandise store sells quite a few products that fit this category, including drinkware: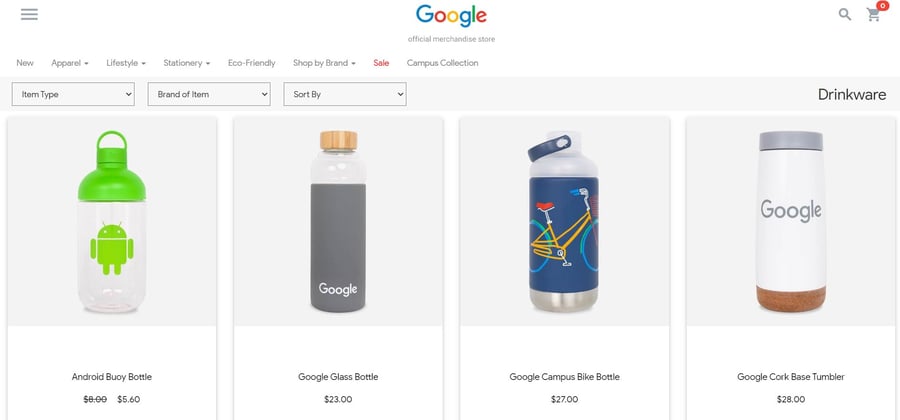 This category is expansive and can take shape in almost any way. Just about anything that you can think of in your home or on your desk can be branded with your logo on it. Here's a few examples:
Pens & pencils
Notebooks & notepads
Desk accessories
Stress balls
Water bottles
Coffee mugs
Sports gear
Electronics & Tech Accessories
If your company specializes in technology, then it makes sense to offer electronics with your branding on it. Promotional tech and accessories can range from small phone chargers to expensive smart speakers.
Microsoft's merchandise store, being a technology company, offers quite a bit in the way of tech: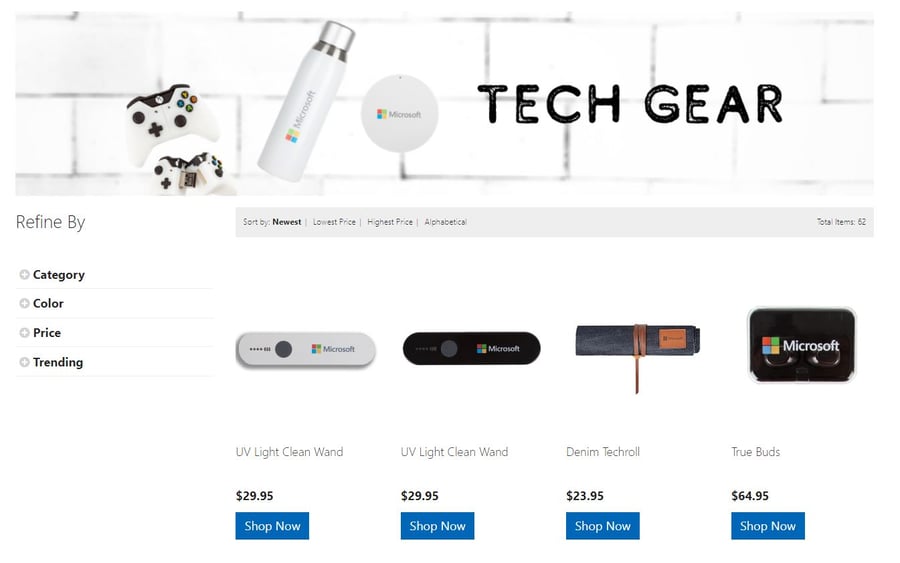 These promotional products can make great gifts and fit perfectly into an employee incentive program. Expensive tech can go to the highest performers, with the smaller pieces going down the line. A few of the most popular choices are:
Bluetooth speakers
USB drives
Mousepads
Phone chargers
Headphones
Phone cases
Where to Get Corporate Branded Merchandise
Unless you decide to print all of your custom branded merchandise yourself, you'll need to work with a third-party supplier to create your products. There's a variety of printing services available to choose from, with the one you ultimately choose depending on your online store's business model and the level of control you want over your products.
There's two main ways you can go about this. The first is dropshipping, where products are printed on-demand and the entire fulfillment process is handled by a third-party. The second is the typical sales model, where you'll custom order bulk merchandise from a third-party printer and ship every order yourself.
Let's get into the best suppliers for your online company merchandise store.
LogoUp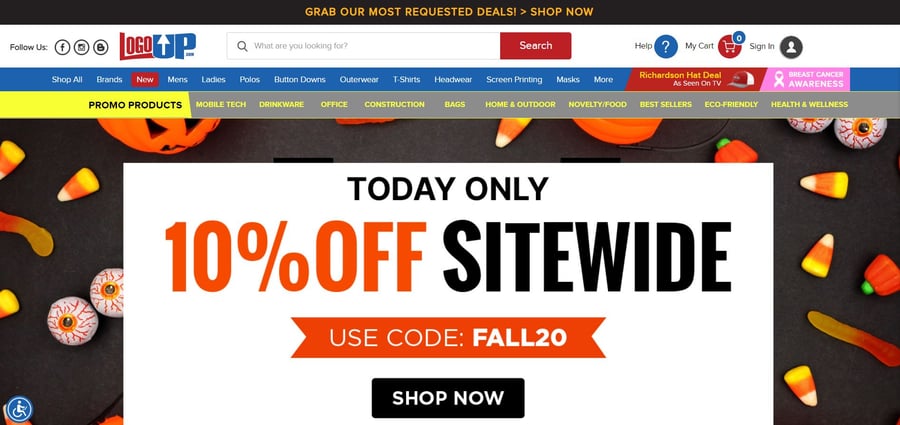 LogoUp has been a reliable customized logo apparel and promotional product printer for over 10 years. Providing custom printed merchandise to big brands such as Vital Media and Diamond Custom homes, LogoUp remains the go-to supplier for many businesses. LogoUp uses screen printing and embroidery to customize name-brand polo shirts, t-shirts, hats, mugs, bags, and pens with corporate branding and logos. To get started with LogoUp, simply choose the custom products you want, provide your desired customization, and wait for your high-quality order to arrive.
Merchology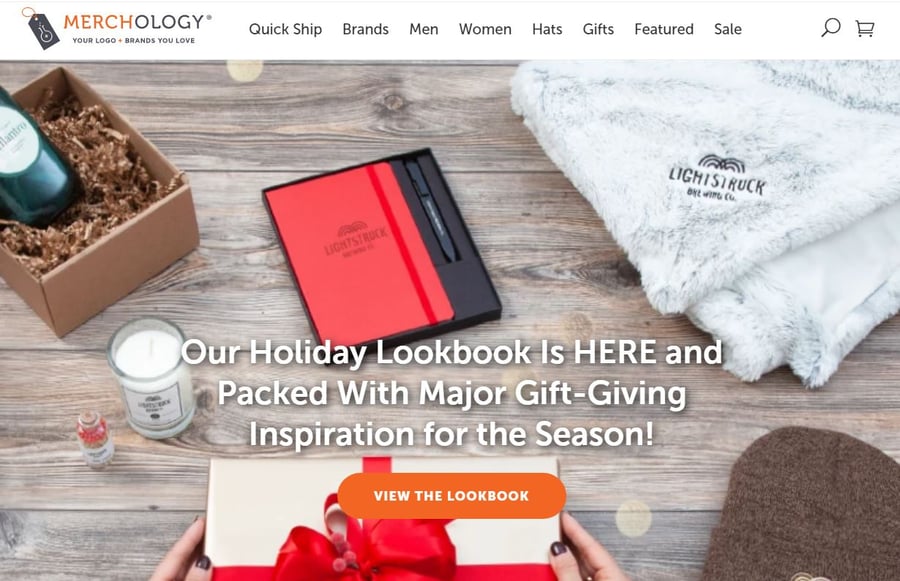 Merchology specializes in custom corporate apparel and gifts, working with businesses since 2013. Your business can work with Merchology to customize retail brand shirts, notebooks, hats, bags and more with your logo. They offer a wide variety of printing and decoration methods for products, including embroidery, screen printing, heat transfer, laser engraving, and much more. Merchology also offers a "Quick Ship" service that provides fast 3-day shipping on select custom products, ensuring that you'll have your merchandise quickly for sale on your site.
Printful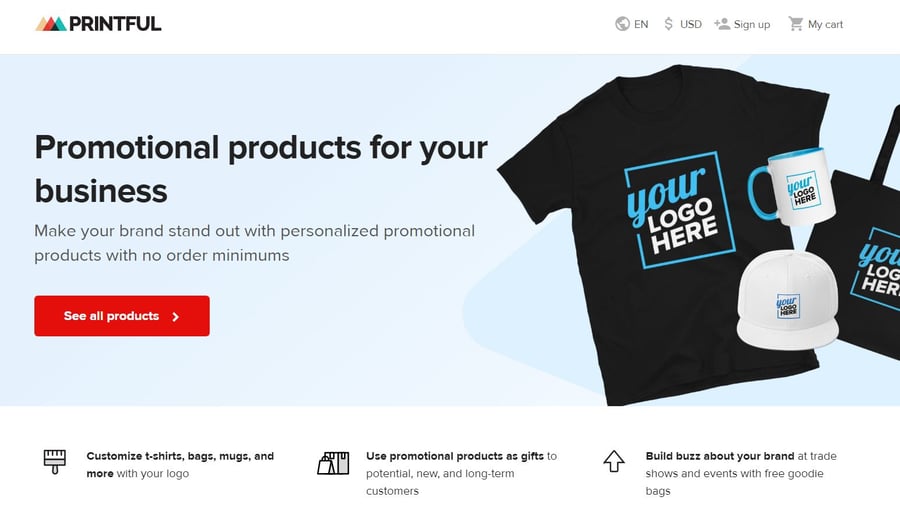 Printful provides on-demand print and embroidery fulfillment for everything from apparel and accessories to office supplies and pillows. Rather than having to order your merchandise in bulk and ship it out to customers or employees yourself, Printful can be used for dropshipping on your online store. With Printful integration, once an employee or customer places an order on your online store, that order gets sent directly to Printful. From there, the order will be custom printed and shipped out directly to the purchaser. If you're a smaller business, Printful can save you money and space by taking care of the print and fulfillment process for you.
Kevin's Worldwide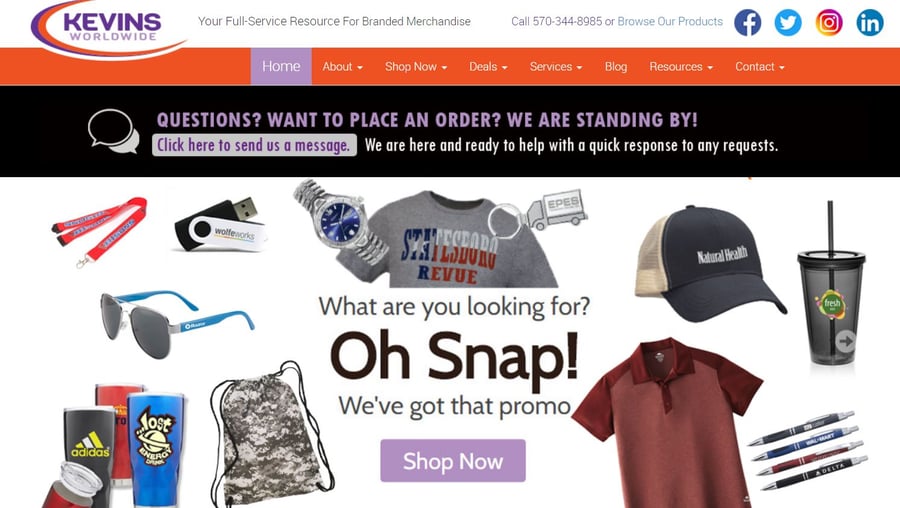 Kevin's Worldwide has provided businesses with an all-in-one resource for printing custom branded merchandise for over 20 years. They provide any type of promotional product that you may need, from custom watches and USB drives to baseball caps and jackets. Browse their selection of wearables, health & fitness products, and event & party merchandise and order what you'd like them to customize. From there, Kevin's Worldwide will work with your business to custom-print the merchandise you need and deliver it to you for sale on your own website. Their printing methods include embroidery, screen printing, laser engraving, and more.
How to Use Shift4Shop to Sell Corporate Branded Merchandise
One element of your online store that matters just as much as the products you're selling is the eCommerce platform you're selling on. There's no shortage of options available to your business, but at the end of the day you'll need something that works for your needs. Shift4Shop provides an unparalleled level of customization and a plethora of built-in features to help you build the perfect online store for your business. So, let's go through the steps it takes to get started.
1. Sign up for a Shift4Shop account.
This may be one of the easiest steps on this list! Shift4Shop's free plan comes built in with all of the features you may need to run an online business and integrates with Shift4 Payments for fast payment processing.

Simply sign up for the free Shift4Shop plan, enter all of the necessary information, and you're ready to start working on your new online store. Because the plan is free, you can sign up and test out the software if you're not sure if Shift4Shop is right for you.
2. Start building your online store.
Next comes the fun part: designing your online store. With Shift4Shop, you can choose from over 100 free and premium website themes to use and customize. Themes vary in color scheme, layout, on-site features, and more, so be sure to pick the one that best fits your branding needs. Every theme is built on the Core Templating Engine, meaning that any site using them will be optimized and responsive.

With your theme chosen, you can then customize that theme by changing the color scheme and font, adding your logo and images, and inserting content where you need it. With your branding and design, make sure that it's clear that this online store is not your main site so as not to confuse any visitors. Be sure to link add a link to your main business's site!
At this point, it's also a good idea to add important pages and copy. This can include an FAQ, About Us page, and Contact Us page so that anyone who lands on your site knows who you are and how things work.
3. Upload any products you'd like to sell.
At this point, the stage of your site has been assembled. Next, you'll need to upload the main event: your products. If you're dropshipping with a service like Printful, you can set up that integration and sync up your account to upload all of your products that you've designed. Otherwise, you can add products in manually or through CSV file if you'd like to do it in bulk.
Product pages should have key bits of information about the product itself. If it's apparel, include a sizing chart and details about the material. Write a unique description for the product as well – product descriptions are a great opportunity for content marketing. This goes for category pages as well, because any content you add to them has the ability to be optimized for SEO.
4. Add shipping and payment methods.
Customers need a way to checkout on your store and get products shipped to them. To do that, you'll first need to add any relevant payment and shipping methods to your online store. Shift4Shop is automatically integrated with Shift4 Payments, meaning all you need to do is fill out a Merchant Application to get started. Shift4Shop also supports more alternative payment methods than any other eCommerce platform, giving you options that your customers will appreciate. For example, if you frequently will be selling large orders, you may need to integrate with a high-risk merchant.
Shipping need to be tailored to your customer base as well. If you only want employees shopping on your online store, you can set up restricted shipping so that customers can only select from a list of approved locations to have products shipped to.
5. Set up your customer groups and restricted access.
Because your store can potentially sell to both employees and customers, you'll need to make sure each of those groups can perform the proper actions on your site. You can restrict access from certain products that you only want to be purchased internally by disallowing users that aren't logged in from purchasing.
Pricing levels can also be managed with customer groups – employees may be able to purchase products at a lower price than the average customer, for example.
6. Inform your employees when you launch!
With all of the details set up, your site is ready to start taking orders. Let all of your employees know how the new merchandise system will work through your online store and inform them of any special protocols that they need to be aware of.
On the customer side, share your new site on social media and let your most loyal fans know that they can now purchase official merchandise with your logo on it.
Wrapping Up
As a business, having an online store dedicated to selling corporate branded merchandise can be a huge asset. Not only will it improve and streamline the merchandise procurement process for employees and internal events, but it can also serve as a new way to provide your more enthusiastic customers with new ways to support and represent your brand. However you choose to sell custom company merchandise, be sure to work with the best platforms and services behind the scenes to deliver a high-quality product.