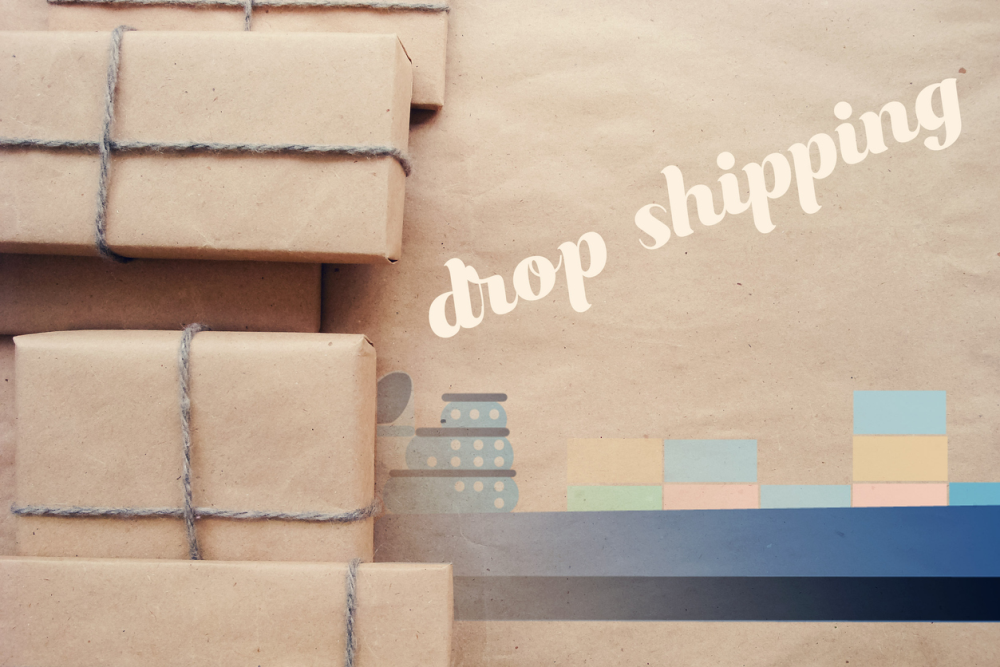 When talking about digital marketing, the topic of SEO always comes up. It's at the core of all online marketing. And without it, your online presence suffers.
However, SEO strategies branch out, depending on your online business model. For example, if you run an online store, your strategy will be different from that of a YouTube content creator.
Today, we'll focus on SEO for online stores selling products from drop shippers. We'll outline a "2019" 5-Step plan for you!
#1 – Understand How Google Ranks Good Content (Including Your Store).
You should strive for a store that reaches "first-page search" status.
However, this is easier said than done. It's difficult to SEO optimize a drop shipping store – since they tend to lack textual content. And lengthy textual content is something Google loves and prioritizes when ranking content. Add to that the difficulty of modifying the little text you have to fit Google's standards.
But still, you should get to know those standards. And you need to find a way of applying them for a better-ranking store.
(A) Long Content.
Google wants content that's 2000+ words in size. This is usually the length of articles that rank in first page results. In fact, many of them exceed that value (usually in the 2500-3000 range).
Obviously, the more the better.
Now, do note that most drop shipping product pages don't have more than 300 words of text. And it's all for product description and specs, plus buttons for the menu/cart functions. So there's little room for keyword modification, headings, etc.
(B) Imagery.
Google likes content that is illustrative. This is considered higher in quality, and in turn, receives higher rankings in search engines. Not to mention, it's a chance for extra SEO optimization only applicable to visual content.
This includes everything from image tags, to specific sizes, and how you use keywords in the tagline.
Now, imagery is used extensively in a drop shipping store. It's how you present the product to buyers, where you might show multiple photos for multiple angles. It's also a marketing gimmick. With the right product photo, you can entice someone into wanting the product more.
(C) Credible Backlinks.
Google loves backlinks. And the more you have, the better.
However, do note that Google ranks the backlinks coming to your site. Some are considered better in quality, and others considered less. And this is defined by the website "authoritativeness."
Basically, if a website links back to you, and it's established at the top of its niche, then that backlink matters. However, if a site links to you, but it's getting little to no traffic (with bad SEO), then don't expect a match.
Now how does this apply to drop shipping stores? With a drop shipping store, you want people to link back, and for a multitude of reasons. You want backlinks that review your store (obviously in a positive light). But also, you want backlinks from high-ranking news sites as part of a PR campaign. And doing so will get you the best results per dollar.
#2 – Understand What to Optimize.
So now you know what Google wants. How do you make that a reality?
You understand how each part of your online presence needs to be optimized. Because as a drop shipper, you're not only managing a store. You also run social media profiles, advertising campaigns, and maybe even a YouTube channel!
So you have to optimize the following…
Your store.
Your blog/vlog (you should have one as a drop shipper).
Ad strategy.
We'll discuss each one-by-one.
#3 – Optimize Your Store (Functionality and Aesthetics).
This article discusses SEO. So you'd expect keyword optimization here. But this is something that's easy to do, especially with the low content sizes on drop shipping sites. But in reality, more of your SEO efforts will happen outside of your drop shipping store than inside it.
Thus, you'll do two things on your store…
Clean up functionality (for better rankings).
Aesthetics (for traffic retention).
Functionality.
Google doesn't just check the text in your content. It also checks your site's loading speed. This is a key part of SEO efforts that many entrepreneurs forget. Because a slow-loading website is despised by Google. So you have to optimize your website to maximize loading speed.
To do so, begin by removing popups. Then, remove any useless advertising on your site that increases loading time. Then, eliminate widgets and videos that take ages to load.
This should take care of the basics.
The next cleanup step involves mobile optimization. Because Google checks loading speeds on mobile too. In fact, an average of 40-60% your traffic comes from mobile. And expect most of your drop shipping orders to come from there!
So how do you optimize for mobile loading?
You do so by minimizing menus so that they take up less space on a mobile screen. Then, you need bigger (but less graphic) buttons for easy clicking. Following that, you need to resize your images to a smaller size, so they don't cover up text or block the whole screen.
Aesthetics.
After cleaning up your site, it's time to focus on customer retention. Because what good are SEO efforts if none of the incoming traffic sticks around?
Aesthetics do this job by making your store more professional. This involves recoloring your site pages, the layout of images and menus, and the widgets you add on.
As a rule, drop shipping pages should minimize info as much as possible. The only things you want in-sight are the checkout button, and "product search results" of your clients. And if you want an example, just look at Amazon. They're a store that's successful. And their store design isn't too flashy. So, you search, find the candidates and then click to read more on a product.
In essence, reduce noise on your store. It makes you more professional. And it keeps traffic focused on your products!
#4 – Optimize a Blog/Vlog For Your Store.
As a drop shipper, you need a blog. Because your blog is a marketing frame for your store, giving it definition. Also, a blog is an SEO necessity. It's something you must commit to as you manage the store. And you have to publish content regularly.
Back to the 1st Step.
Remember how we mentioned earlier that Google likes long content? Also, remember how we said that it's hard writing long content on a drop shipping store page? If you do, then understand that your blog solves those problems. Because a blog is a place to publish articles over 2000 words. From there, you can link back to your store. And done right, the article can be advertising content for your products!
Example.
Your blog can be a review site for products in your niche. You can write and discuss their pros and cons, and then link back to the best products (which obviously, you'll be selling). Also, you can write tips and tricks on how to use the products you sell. So you're not just restricted to writing reviews.
The content ideas at your disposal are endless. Basically, you can take the content strategies of the average affiliate marketer, and apply them to your blog. Only difference is, your blog is the affiliate of your drop shipping store!
#5 – Advertising Strategy.
There are many ways to advertise a drop shipping business. You can go the traditional route of PPC. You can rely on the SEO efforts of your blog, getting you organic traffic. Or, you can try guest posting on blogs or news sites in your niche.
We've discussed blogging in the previous point. So below, we'll talk about PPC (and) guest posts plus news sites.
PPC – Dos and Don'ts.
One of the biggest mistakes you can do is buy an ad when your store isn't making you money.
Why? Because when you don't have customers, you don't understand your market well. So the money spend on PPC might as well be cash on the wrong targets.
Instead, make sure you have a few sales first. Ask those sales how they came to find your store (you need to design surveys for that). Update your survey results regularly, and over time, get an idea on how viewers reach your site!
Also, learn to localize keywords. This means including addresses or staple words that hone in like locations.
A common example is "XXX near me." It specifies stores within a specific address. And that keyphrase structure is the common keyword when buying PPC ads. It results in high conversion rates since your buyers already search with an intent to buy.
Guest Posting.
You can do this as backlink marketing. And if you're doing that, make sure you point back to your blog, as much as you point back to your store. Because as we mentioned, a blog is a frame to your store, and it gives it more definition.
Guest posting can also be a way of outsourcing your "article writing" work. You can pay someone to write an honest review of your products, posting them on their sites. The traffic they then get links back to you.
News sites are again for backlinks. They're similar to PR campaigns. The only difference is, you're not announcing anything about the products since you're not the designer.
You're just someone selling and shipping!
As You Can See…
There isn't much technical information needed for a new SEO strategy.
It's all about optimizing the foundations. In fact, Google's trends for how it ranks content have remained stable for a few years now. So all you have to do is fix your store, your site, a blog, and advertise accurately. From there, you're on a road to success!