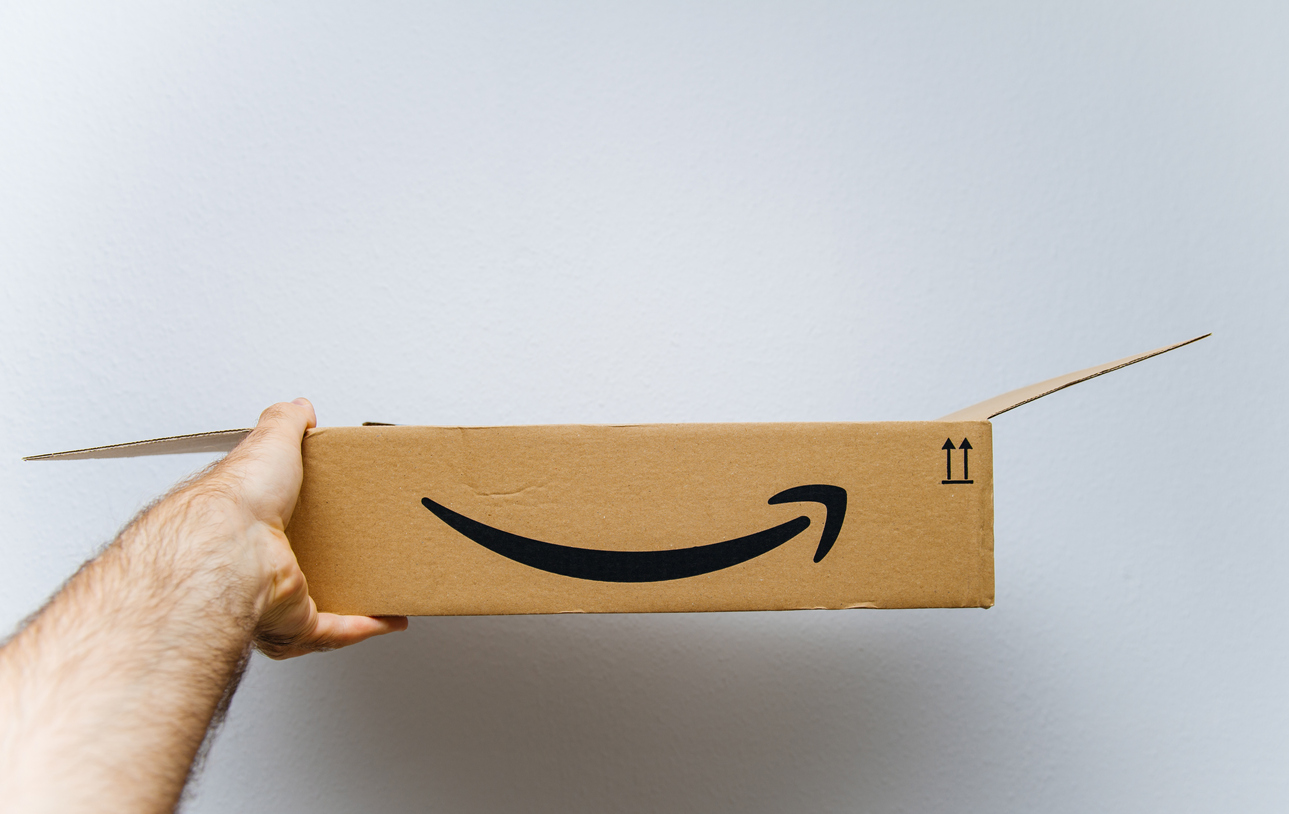 Amazon is a powerhouse of the eCommerce world, raking in billions in sales every year. A few years ago, they introduced Amazon Prime Day, a shopping event created as a special promotion for Amazon Prime members, who pay for Prime membership to gain benefits like free shipping and other bonuses. Besides the typical characteristics of a big promotion (like increasing sales of qualifying products), Prime Day serves as an additional incentive for customers to buy a Prime membership.
Prime Day has been increasingly successful each year, and has grown to overshadow Black Friday as the biggest annual sales event. This means that participating in Prime Day is a fantastic opportunity to make more sales and earn recognition for your business. This guide will help you get your small business ready for Amazon Prime Day, even if you don't sell on Amazon.
Why Should a Small Business Participate in Amazon Prime Day?
If you're not very familiar with Amazon, you might think Prime Day has nothing to offer you — after all, as Amazon's big promotion, you might think Prime Day is all about increasing sales for Amazon only. However, small businesses often sell through Amazon even while retaining other sales channels such as their own eCommerce websites, and even third-party sellers (i.e. any seller on Amazon that isn't Amazon itself) can sell products that qualify for Amazon Prime, and could therefore qualify for Prime Day.
If you do sell on Amazon (or you plan to), this is a chance to jump into the ring and expose your products to a massive influx of shoppers searching for the best deals they can find.
Can My Business Participate in Prime Day if I Don't Sell on Amazon?
While Prime Day was created by Amazon, other retailers have joined in by holding their own sales that coincide with Amazon Prime Day. The only restriction is that you cannot use the "Prime Day" phrasing if you don't sell on Amazon, since they own that particular branding.
However, businesses have been creative in tying their own promotions to Prime Day without mentioning it directly. For example, Office Depot took advantage of Amazon's notorious server crash on Prime Day 2018 by sending out an email with their own promotion and titling it "Tired of Looking at Dogs?" Amazon's error pages show pictures of various dogs, so everyone who had encountered problems with the site knew exactly what Office Depot was referencing. Naturally, your own strategy will need to be specific to your business and to the current situation.
You also shouldn't assume that customers outside of Amazon aren't going to be interested in promotions that coincide with Prime Day. Everyone loves a big sale, and some customers don't want to shop on Amazon. Everyone has their own reasons for choosing or avoiding certain retailers, and non-Amazon shoppers will enjoy feeling included even though they prefer to shop elsewhere. You can also attract Amazon customers who don't have a Prime membership and therefore wouldn't qualify for the deals.
Crucial Prime Day Preparation for All Retailers
There are a few important considerations regardless of whether you plan on participating in Prime Day on Amazon or running a simultaneous promotion on your own website.
Stock Up on Popular Products
You can't take the most advantage from a big sale if you run out of stock before the event is over, so stock up on your most popular products. Use prior sales data to determine which items are most likely to sell out — for example, anything that usually sees a large increase in sales whenever subjected to a discount — and secure some extra inventory to meet the demand.
Prepare for Going Out of Stock
Of course, even with the best analytics and preparations, you can't predict the future with complete accuracy. If a product does especially well, you might run out of stock anyway, but all is not lost. Let your customers join a waiting list for sold-out products, and consider offering a rain check to allow them to get the Prime Day deal even if they need to purchase at a later date.
Plan Your Marketing
Get the word out as early as possible so customers will be looking forward to your Prime Day sale. This includes both paid advertising and organic marketing on social media. Your goal is to drum up interest that will have customers excited and ready to buy once the sale begins. Consider Google Shopping Ads, Facebook Ads, and other venues for paid advertising. If your budget can handle it, you could also seek out an Instagram influencer to promote your brand and your upcoming Prime Day sale.
Check Your Budget
To gear up for Prime Day, you might want to spend extra on advertising, whether on Facebook, Google, or Amazon itself. Make sure your budget can withstand this. Bidding on Amazon becomes especially fierce in preparation for Prime Day, so be careful to strategize your ad spend dollars where they will do the most good.
How to Prepare for Prime Day on Amazon
Amazon wants its third-party sellers to do well on Prime Day, so they provide several tools to help you get ready — as well as boost your overall performance on Amazon.
Prime Day News and Updates
As an Amazon seller, your best source of Prime Day information is Amazon itself. Keep track of their updates to make sure you know the dates of Prime Day each year, and the deadline to submit your products for Lightning Deals.
Amazon Tips and Tricks
Amazon offers resources and advice to help you improve your sales strategy, so it's worth checking out their article on Increasing Sales. For Prime Day, they also have a dedicated page packed with additional information just for you.
Fulfillment by Amazon
Fulfillment by Amazon (FBA) is a fulfillment model in which you ship your products to Amazon's warehouses to be picked, packed, and shipped when a customer places an order. You need to be using FBA to participate in Prime Day.
Amazon Stores
If you qualify, Amazon Stores allow you to create your own branded storefront on Amazon, so customers can browse your entire inventory rather than searching for a single product at a time. Often, if customers are interested in a product you sell, they'll visit your storefront to see what else you offer. This is your chance to expose them to the rest of your products and potentially earn more sales.
A+ Content
Amazon A+ Content is a premium feature only for Professional Amazon sellers that are approved brand owners through the Amazon Brand Registry. It allows you greater control over product pages, and the ability to enhance them with unique content. This means you can create a more compelling product page than your competitors.
Prime Day on Social Media
Amazon promotes the #PrimeDay hashtag during the event, which you can use across Facebook, Twitter, and Instagram to join the conversation and get noticed. Make sure you participate to help draw in customers who are specifically looking for interesting Prime Day deals!
How to Prepare for Prime Day on Your Own Online Store
Whether or not you sell on Amazon, if you want to run a Prime Day-related sale on your own website, you'll need to make the following preparations.
Inspect Your Website for Errors
Navigate through every page of your website and look for errors like broken links, incorrect product information, and other problems. Your goal is to fix these before drawing new customers to your site, so you can ensure they have the best shopping experience possible. It may help to get "fresh eyes" on your website to help identify any issues you may have overlooked, so consider asking family or friends, or hiring a professional.
Test Your Checkout
Let's say your Prime Day marketing goes well — can your website handle an increased number of visitors without slowing down or crashing altogether? Check with your web host to see how much traffic you can withstand, and run some test transactions to make sure everything in your checkout is nice and smooth.
Evaluate Your Shipping
Free shipping is one of the hallmarks of Prime Day, so if you don't normally offer it, consider doing so during your sales event. Naturally you'll need to make sure your budget can account for this, but a good "middle ground" is to offer free shipping as long as a minimum order threshold is met. This is a solid strategy to use year-round as it's proven to increase order sizes.
Plan Your Marketing with Care
Remember how we mentioned that non-Amazon sellers can't directly use the "Prime Day" verbiage when naming their sales, because that wording belongs to Amazon. However, this doesn't mean you can't use the #PrimeDay hashtag, as long as you're careful with how you use it. For example, you can't say "MyStore.com is having its own #PrimeDay sale" but you could say "#PrimeDay isn't the only sale on the internet today." The difference is the way you're making the statement: in the latter example, you're not appearing to claim "Prime Day" for your business, but instead making a comparison between it and your own website's promotion. It's a subtle, but important difference!
Advertise on Both Google and Facebook
Facebook Ads are known for their excellent targeting, and can display to people on Facebook based on their interests, past visits to your store, demographics, and more. Google Shopping ads include up-to-date product information supplied by a feed from your website, including pricing, star rating, and an image, essentially creating a miniature product listing that can appear based on the user's search terms. While Google and Facebook ads can be a huge benefit to any business, as they have the potential to pull in massive amounts of traffic, they become even more important for retailers who don't sell on Amazon — since you're lacking that particular sales channel, you need more ways to draw customers to your store. Also keep in mind that many customers won't be expecting other businesses to have promotions that coincide with Prime Day, so you'll need to make sure they're informed.
Key Points
Whether or not you sell on Amazon, Prime Day is the next big thing when it comes to shopping holidays, and retailers everywhere are eager to participate. Your business can reap the benefits as well, as long as you make sure you're prepared. Just like Black Friday, Green Monday, and other well-known shopping events, Prime Day holds vast potential for every business of every size. Even the smallest startup, without an Amazon presence at all, can find a way to participate and make an exciting promotion for their customers.