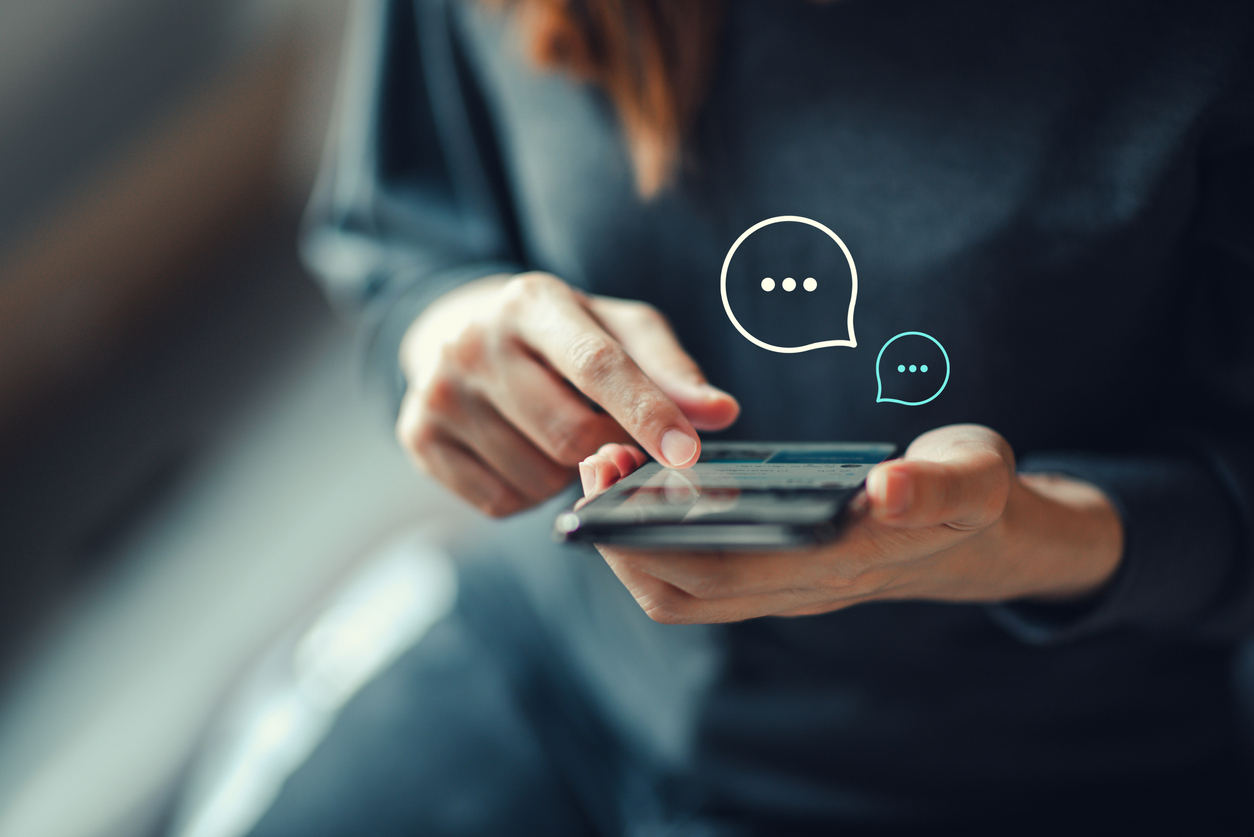 Did you know that there is a marketing channel with nearly 100% reach? It's always in your pocket or on your desk, and you've probably sent a message with it within the last hour. It's texting, and more and more companies are turning to text (also known as SMS) marketing in order to reach their customers while they are on the go.
In fact, 98% of text messages are read, with 90% of them being read within 3 minutes of delivery.
This underused, but growing, marketing channel is giving eCommerce companies a big leg up on the competition. This is because their alerts and messages will get read at rates much higher than traditional email marketing.
According to Salesforce, over 60% of marketers feel unequipped to reach their audience across multiple channels. Companies that can reach customers in multiple ways are more likely to find a customer's channel preference, leading to better engagement.
We've come up with some of the best tips for using SMS marketing to boost your eCommerce sales. Let's jump in!
1. Grow Your Audience with Mobile Keywords
A mobile keyword is a word or short phrase that customers can text to a phone number that subscribes them to your text marketing lists. Keywords can be displayed on your website, on your mailers, advertised in TV and radio ads, and promoted on your social media, allowing you to reach your audience and grow your following tenfold.
Customers won't always want to sign up for your marketing lists if you don't give them incentives. To remedy this, you can offer deals and coupons in order to sweeten the deal and gain subscribers, while also driving traffic to your online store immediately as they sign up, so it stays on top of mind.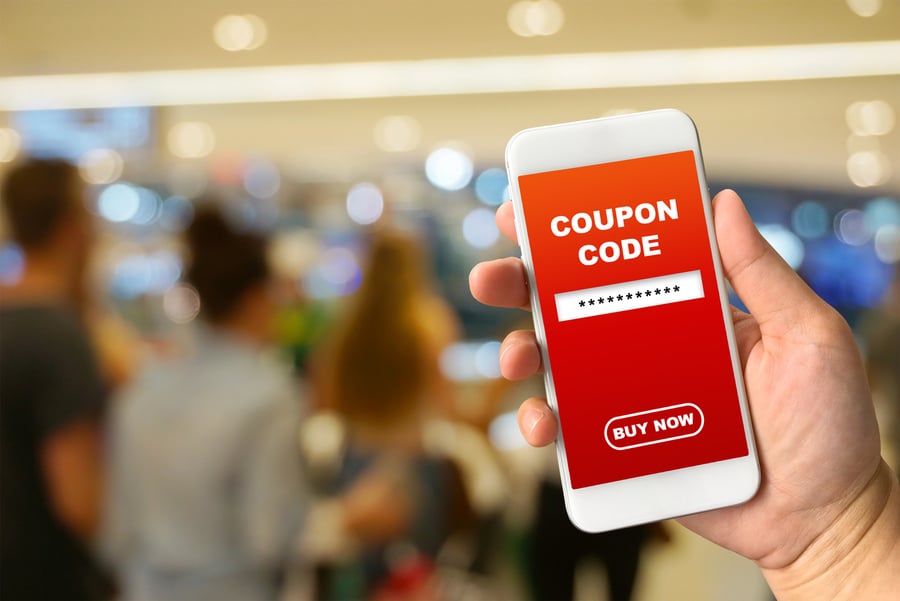 In addition to mobile keywords, you can also gain mobile subscribers with online signup pages (OSPs), which are forms customers fill out on your webpages in order to opt-in. You can link these forms with platforms like Typeform so contacts can be added to multiple different systems.
Intelligent texting programs can ask customers questions once they sign up via a keyword or OSP and capture that data, allowing you to target your messages. Since text marketing is mainly an inbound marketing method, it is naturally more cost effective.
According to Invespcro, inbound marketing is ten times better at lead conversion. It's also been found that leads generated through inbound marketing cost $14 less. This shows that leads you gather via mobile keywords are more valuable and can lead to more conversions with less time for your sales representatives to close a deal.
2. Target Your SMS Messages for Maximum Effectiveness
Effective engagement necessitates maintaining a consistent connection with subscribers to answer questions and alert them to important information. Unfortunately, that requires an exorbitant amount of additional resources that many businesses cannot afford to invest. That's why many innovative companies have turned to automation.
Automation gives businesses the power to interact with customers intelligently and the ability to send personalized messages and offers, leading to increased revenue and brand loyalty.
In fact, according to Salesforce, 79% of customers are willing to share their information with you if it means they will get quality interactions, including product offers. The numbers grow to 88% if they receive offers that match their interests. The issue isn't whether 88% of your target demographic will share their information, but if you afford not to ask for it.
3. Send Links (And Track If They Click Them!)
Just like in an email, you can send links to your webpages in text messages. If you choose a text messaging provider that can track whether your contacts click a link, you can then have additional actions taken. For example, you could send a follow-up message to those that didn't click your link or an additional coupon to those that did click and show interest in your products.
Tracking your customers and learning about what they want is one of the most important aspects of generating repeat business. If they respond to a text message or click a link, you need to be able to track it in order to add it to their lead record and use that information in the future.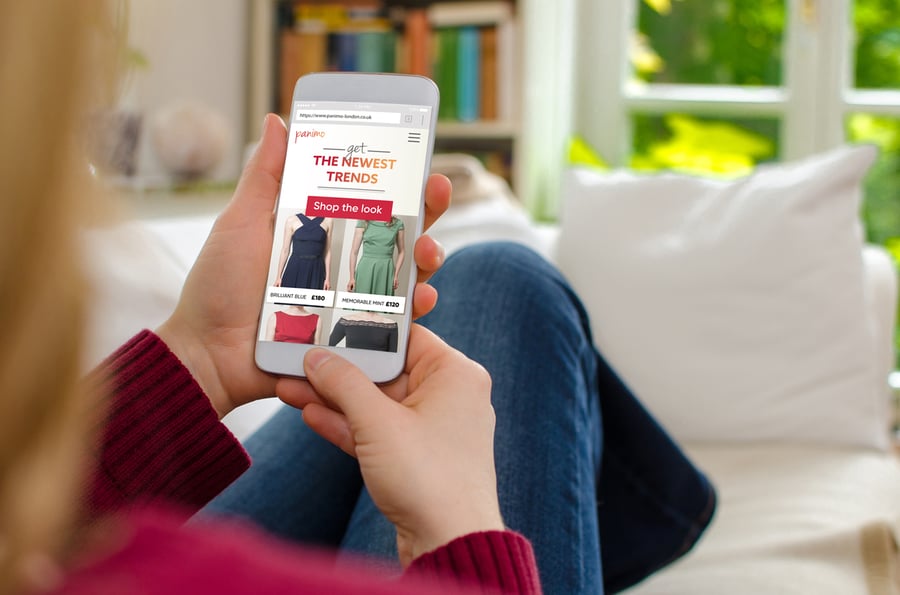 Link tracking has other great uses, like testing different versions of messages to see what is most effective. Say, for example, you're an electronics retailer running a Black Friday promotion. You can send links at different times of day or with different promotions weeks before your sale. With link tracking, see what types of messages get the most engagement so you can use them as a template in future campaigns.
This is great for testing and refining your text marketing campaigns, leading to a better ROI based on what you learned about your customers' behaviors and habits.
4. Send Abandoned Cart Messages to Drive Sales
We've all done it. You see a product that you want to buy, add it to your cart, but then get distracted or need time to think the purchase over. In fact, it's been found that up to 75% of carts are abandoned, which means you need to have a cart abandonment solution. Text marketing has the perfect solution.
Abandoned cart reminders sent via text are messages that remind customers that they have something in their cart and that they need to check out.
The best thing about these reminders is they can be done automatically, generating more revenue without having to dedicate sales or customer support representatives' time to try to get more sales. While there are cart abandonment email systems, they are not as effective as text messages, as only about 20% of emails are opened compared to 98% of text messages.
A text message costs a fraction of a cent. So, the ROI of sending a customer a reminder to check out and the customer following through with their purchase means you will drive more sales with minimal impact on your bottom line. That's a win-win.
5. Combine SMS Marketing with Other Channels
While SMS marketing is very effective, it never hurts to diversify. When you supplement your SMS marketing with industry standards like email marketing and social marketing, you ensure that virtually your entire intended audience will see your product offerings, leading to more leads and a higher conversion rate.
How do you combine these in a way that unifies your marketing channels? The easy answer is finding a partner that can do this for you, as using multiple systems is inefficient and can lead to lost information or slow response times. When you are looking for a partner, make sure they can do email and SMS marketing, as well as other channels as needed.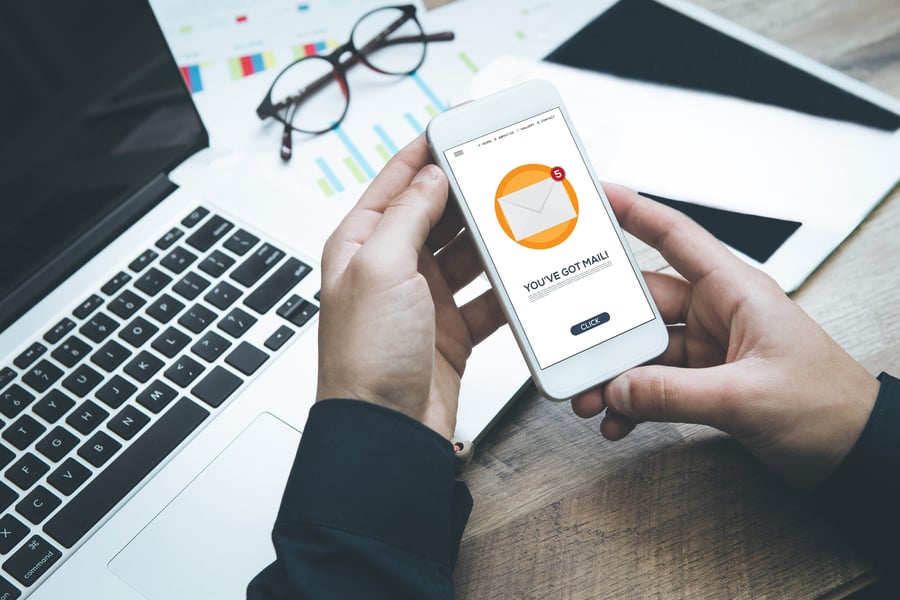 The great thing about combining email with SMS is they often can complement each other nicely. This is because they both offer similar feature sets while still letting you cater to your subscribers' channel preferences. For example, you can send an abandoned cart reminder via both email and text, while still enabling link tracking so you can track click throughs and see what channels your subscribers react best to.
Voice marketing is generally not effective with the younger crowd, but older customers may still appreciate this. On the flip side, older customers may not use social media as much, but social media posts about your sales might attract a younger crowd and boost both subscribers and sales. The widest possible net you can cast across different channels means you will land more sales, full stop.
6. Automate Your SMS Marketing
With a text automation platform, you can automatically send out targeted, personalized offers to your customers, as well as targeted alerts, like past due alerts. With marketing automation software in place, you can build a platform to reach potential customers more quickly, get more customer feedback, and manage your marketing more effectively.
You can automate marketing processes for your eCommerce site, like sending sales reminders or a personalized coupon to interested customers. That way, you aren't sending an offer for sporting goods to someone interested in tech sales and vice versa.
Automation also allows you to do create drip campaigns while still segmenting your customers, allowing for better targeting. You set the triggers, such as when they click a link or text in a mobile keyword, and then your text marketing software can carry out various actions based on the timing you prefer.
So, if a customer opts in via mobile keyword, your marketing software can send a message inviting them to visit your online store, along with a mobile coupon they can redeem at checkout. Then you can set an interval, like a week, before another offer is sent. That way, they don't feel spammed and you're still generating repeat purchases.
7. Integrate SMS into Your Current Systems
Customers expect a seamless experience; they don't want to have to give you information twice or deal with a company that doesn't have a cohesive communication strategy. The good news is you don't have to have a big coding team to integrate texting into your other systems.
With integration platforms like Zapier, you can link thousands of different programs together so that they work harmoniously. So, for example, when a contact creates an account on a Shift4Shop website, their lead record could be updated in Salesforce while also using an SMS platform to send that customer an introductory message or a special offer. This continuity in information can save your company both man hours and lost opportunities.
On top of integration platforms, tried-and-true API integrations allow you to implement a multi-channel marketing approach, including SMS and email messages. This alleviates the pain of sending a thousand emails with one program and a thousand texts with the other, allowing your marketing and sales teams to get more leads and close more sales with one unified solution.
Wrapping Up
Text marketing is an underused marketing channel set to blow up in the next few years. If you get in on the ground floor and grow a loyal customer base, the sky's the limit for what you can accomplish for your online stores.
Whether it's getting more leads and customers with mobile keywords or using abandoned cart reminders to finalize more sales, there is no eCommerce site that wouldn't benefit from implementing text marketing into their marketing portfolio.
You don't need to go all in either; pick just one or two of these strategies in order to get your feet wet with SMS marketing.