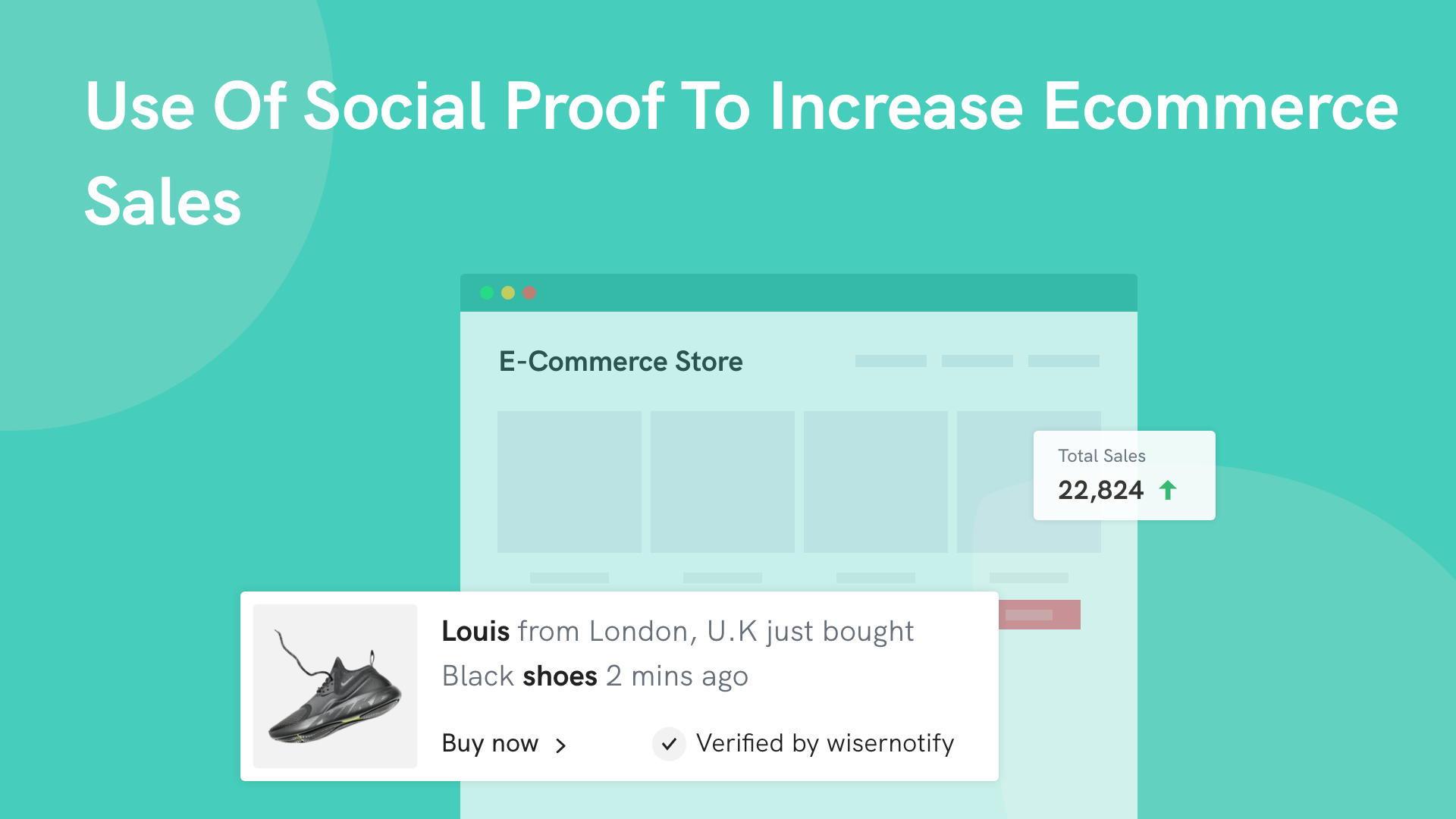 The power of social proof can be seen in several contexts. When it comes to online business, it's a valuable marketing tool.
For example, if you need a new cell phone, you might visit an eCommerce website to buy one. On this website, let's say that you're offered two products. The first product has a 5-star rating and three reviews with a tag showing "New Product." The second product has a 4.6-star and 475 reviews with a tag showing "1000 products sold within 24 hours."
Which one would you buy? You're more likely to pick the second one if you're motivated by social proof.
So, when a customer is looking to buy a product, they might consider the ratings and reviews of other people who have purchased the product. They might also consider other data like purchase notifications, the best product sold, the number of users purchasing in real-time, etc.
People consider reviews from those with the same demographics, who live in the same area and have the same motivations as the consumer. That's the basic idea behind the social proof.
A report shows that 93% of consumers read online reviews before making any purchase decision. In addition, 87% of customers check out reviews of local businesses before visiting.
However, despite these remarkable statistics, many businesses do not use social proof effectively in their eCommerce business.
Social proof is a powerful tool that helps to boost brand awareness, build trust, and increase your conversion rate. Social proof is not only about reviews or testimonials; it's also about highlighting the best products, creating FOMO, highlighting the urgency to buy, and showing the most sold products.
Let's clarify some basics first before we explore more about social proof.
What is Social Proof?
Social proof is not only about the testimonials and reviews of others convincing prospects to trust your brand or product. It also includes indirect evaluations, showcasing the best products, the number of times customers purchased those products, the number of social shares, recommended products, and many more.
Robert Cialdini wrote in-depth about social proof in his book "Influence: The Psychology of Persuasion." But, he says the psychology behind the purchase is that people want to copy what other people are doing.
Social proof is an effective tool to market products and services. In addition, different industries and businesses can use it to build trust and influence customers' buying decisions.
Here are some statistics that show how beneficial social proof can be:
Why is Social Proof Important?
Social proof plays a crucial role in marketing, particularly for businesses that sell products/services online only. Today, social proof has evolved with technology — online reviews, recommendations, testimonials, and endorsements are the most popular types.
Social proof influences customers and builds confidence among customers to make a purchase. People need validation that they're purchasing the right thing from you, and social proof justifies their purchasing decision.
Social proof is also used to convey authority. For example, a customer wants to buy a product and finds a testimonial from an expert that is more convincing than hundreds of other testimonials. Displaying reviews from a big-name client, influencer, or expert is another way to convey social proof through authority.
5 Sources of Social Proof for eCommerce
There are several different types of social proof that you can utilize for your online business. Let's take a look at five of the most common sources for gaining social proof.
1. Experts
People trust expert advice compared to hundreds of other customers' advice.
If you get a recommendation from an expert about a product, you'd be more inclined to believe it will meet your needs. In addition, expert advice builds instant trust and influences people to make a purchase.
Expert social proof can take the form of social media shout-outs, blog posts, and many more from an expert or influencer.
2. Customers
Customer or user social proof consists of your current customers sharing their experiences with your products or services. Typically, this form of social proof exists as product reviews on your online store. However, you can also promote customer social proof through storytelling — describe what customers have said about your products and use direct quotes in a blog post or success story.
A report from Reevoo states that customer reviews or social proof can increase conversion rate by 4.6% and is more likely to be sold.
3. Wisdom of the Crowd
When we see that many people are doing something, we automatically feel compelled to do the same thing. So the crowd's wisdom works on the phenomenon of FOMO, which stands for "fear of missing out."
Customers tend to follow the advice of many people instead of one person due to this. The crowd's wisdom builds trust among the people and influences them to buy a product. One of the best ways to take advantage of this type of social proof is with social media.
4. Circle of Friends
Social proof for products can come from 3 main groups: friends, authority figures, and random people. The weight of social proof varies in each group.
The best social proof comes from close friends and family since we know and trust their opinions. Random people are helpful when making purchasing decisions because then there is no bias. But, friends' opinions on what products to buy have some weight, but there is still some bias in this case.
According to SocialMediaToday, recommendations from friends can influence buying decisions by 81%.
5. Celebrities and Influencers
Celebrities and influencers provide social proof to their followers that the product or service they endorse is trustworthy. People seeing their favorite celebrity using a product can influence their buying decisions.
This type of social proof gets more powerful when celebrities endorse products on their own without getting paid for the promotion.
Different Ways to Use Social Proof
Social proof comes in various forms, and each of them can help build trust and drive sales for your eCommerce product. You can implement social proof on your website using social proof tools which can help you automate the process.
Let's dive into different ways to use social proof on your eCommerce store.
Promote a Product's Popularity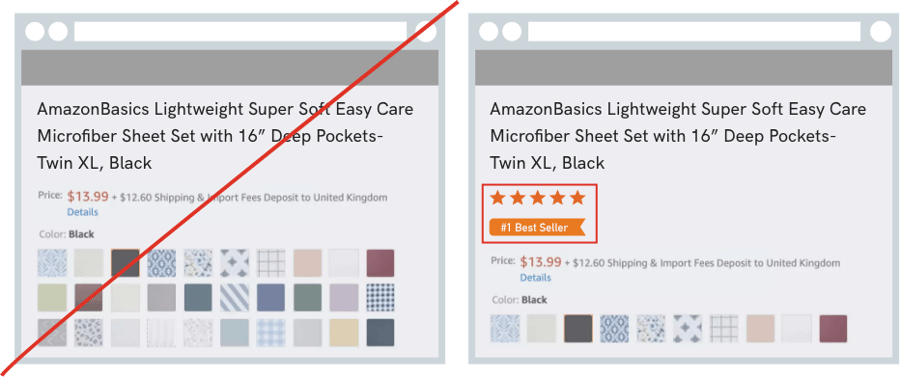 The best way to build trust with the customer is to showcase how popular your product is and how many people have bought it already.
With a wide range of products in a similar category, customers might find it challenging to make a purchase decision. To avoid overwhelming customers, you can showcase your product as the #1 best-selling product, best-rated product, or the most popular product in that category.
These tags show customers that many others have already bought the product, helping influence more to purchase. You could even create an entire section on your store to showcase best sellers from all of your product categories.
Showcase the Product's Recent Demand

The more that a product is in demand, the higher chances are that it will sell out. A great way to make a product more appealing is by showing or highlighting the number of people who have bought the product. Showing this demand in real-time to customers creates a sense of urgency while fostering valuable social proof.
When you use this type of urgency social proof, customers will rush to buy the product before it's out of stock. If many people have purchased the product already or are on the way to making a purchase, it will influence shoppers to decide right away.
Customers can be influenced by seeing the number of times the product is purchased. For example, including "200 people already bought the product" on the product listing can accomplish this.
Display Product Reviews

Do you have reviews to showcase? Display them on the product page.
Reviews can play a crucial role in making or breaking the customer's purchase decision. For example, if a dentist leaves a positive review for toothpaste, that will significantly impact the customer's perspective on the product.
You can gain reviews from your existing and past users in ratings, testimonials, or recommendations that might positively influence customers before engaging with your brand. You may also reach out to a professional or expert in your industry for a review.
Check out these statistics:
91% of people check online reviews occasionally.
95% say reviews influence their buying decisions.
49% of people trust reviews as much as they would personal recommendations from friends.
So, if you've got some good positive reviews, add them to your product listings with a clear picture and elements that validate the review. This will help your business to gain more credibility and boost sales.
Highlight Social Media Engagement

A great way to gain social proof is by offering customers the option to sign in with their social media accounts. Then, your eCommerce business can gain an advantage by showing social shares, likes, comments, tweets, and followers on your website.
Another way to use social media for social proof is to highlight what users have to say about your brands and products online. If a first-time shopper can see the total number of social shares and user content for your products or website, they'll feel more confident about buying from your online store. You can accomplish this by adding a social feed to your website of customers' product pictures using a specific hashtag.
Whenever users post about your product or brand on social media, you can also share the content in your stories section on your website. Sharing UGC can be highly effective in building trust and converting visitors into shoppers.
Share User-Generated Content, Photos, and Videos

It isn't easy to convince customers of the benefits of your products with only your own words. That's why user-generated social proof can be a powerful add-on for your product listings. This works best for products in fashion, cosmetics, electronics, and others.
Customers find more worth in products when they see real-life customers showcase their experiences, benefits, and features. For example, an image of a pair of shoes on the feet of a real customer feels more compelling than high-definition photos on your product page.
A survey from Animoto says 73% of customers are more likely to purchase after watching a video. User-generated photos or videos are an opportunity to build trust among other users.
Here are some ways to highlight user-generated social proof:
Showcase UGC in emails or newsletters
Display customer photos on the product page
Create branded hashtags for events or sales
To Wrap Up
In a world where everyone is looking for an edge, social proof is one of the most effective means of persuasion.
In this article, we looked at how to use social proof in eCommerce, the different types of social proof, and how to use them to increase sales.
These tactics can help improve sales, build trust, improve brand awareness, and give customers a reason to buy a product before leaving your online store.