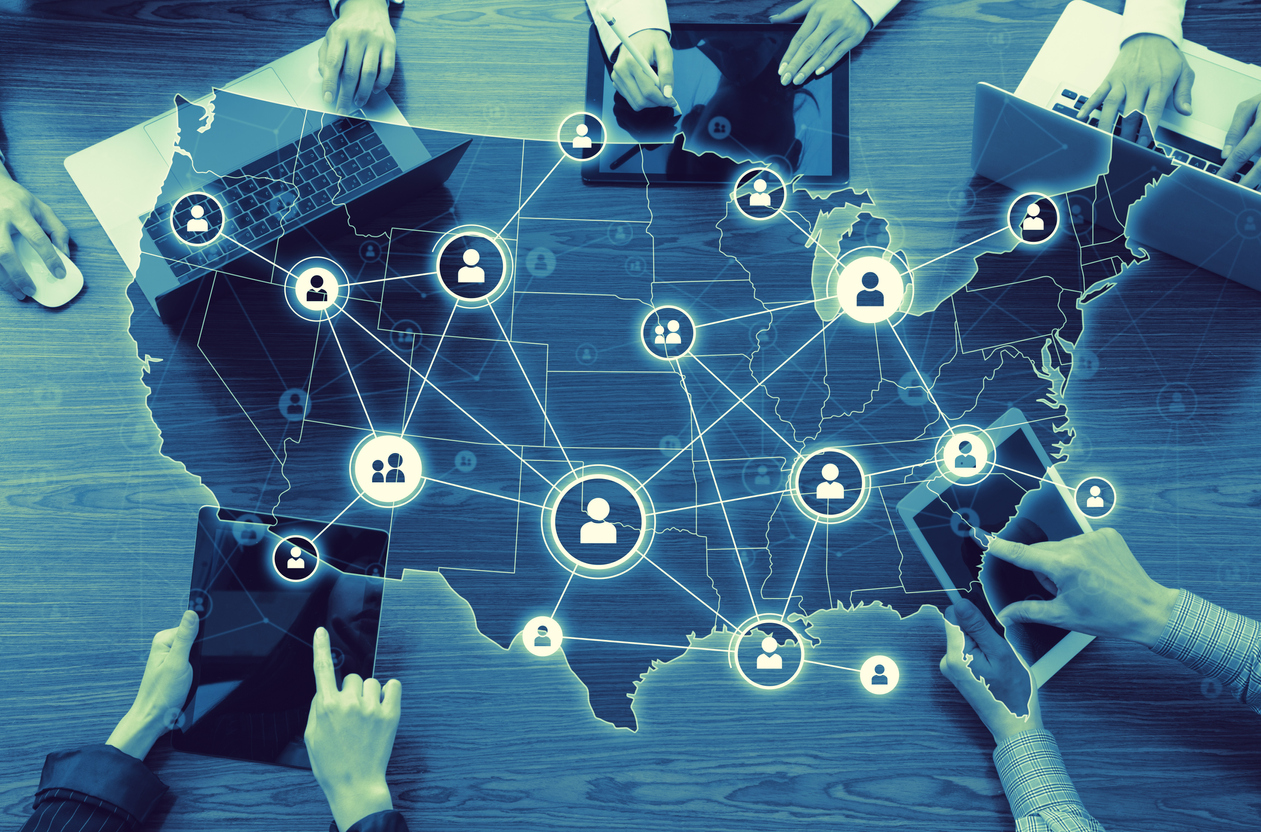 When it comes to starting a business, location matters because it determines many other things that can make or break a new venture. An entrepreneur might have a strong product or good idea, but, if they're in the wrong location, all kinds of problems can present themselves. The entrepreneur might find it difficult to access startup funds and talented labor, they could struggle to find affordable office space, or they might simply be in a market that isn't interested.
Ultimately, the best state to start a new business in is one where your business can find its niche and create value for the community—but it might be easier in some states than others. What are the states that are especially ripe for new businesses, and which states are struggling to attract entrepreneurs? Here (in no particular order) are eight of America's most business-friendly states and six of its least business-friendly states.
The Best States to Start a New Business
1. North Carolina
The Tar Heel State has become a hot place to start a new business. It's a particularly good place for start-ups, with billions in venture capital flowing freely to exciting new businesses every year. Many are, no doubt, hoping to find the same success as Red Hat, a Raleigh-based tech startup that recently took a whopping $34 billion buyout from IBM. The state also boasts numerous biotechnology and clinical research startups that produce cutting-edge medical discoveries.
The cost of living is still relatively low as well, although it's getting higher in the booming urban areas of Raleigh and Charlotte that have driven most of the state's recent population growth.
2. Georgia
Georgia has the warm weather and low taxes of many of its Southern neighbors, but it also boasts several things those states often lack, including a major metropolitan business hub, great logistics infrastructure, and a relatively cosmopolitan population. As the headquarters state of companies like Delta and UPS, the Peach State serves as a regional center for logistics and transportation. It also boasts a thriving film and TV sector, with numerous Hollywood blockbusters like The Avengers films shot in the state.
3. California
There are many obvious perks to doing business in the largest economy in the United States. Chief among them are access to large and diverse markets, a deep and well-educated talent pool, and a high per capita GDP.
On the minus side, California is known for its extremely high cost of living and competitive real estate market. The Golden State also has a heavily regulated business environment and requires many businesses to take extra steps such as obtaining surety bonds, which can make it more costly to start a business. However, surety bonds, including optional types like business service bonds that protect customers, definitely qualify as a sound investment for a business.
4. Utah
Utah is another rising star in the entrepreneurial world. Despite its relatively sparse population, Utah has put a great deal of effort into making itself a business-friendly state, with a low cost of doing business and low taxes that make it appealing to entrepreneurs. Utah is consistently ranked among the best states for new businesses, and its economy continues to grow in important 21st-century sectors such as aerospace, cloud computing, and biological sciences.
5. Florida
Florida is a large, diverse state with low taxes and a consistently strong economy. The Sunshine State is known for its great weather (so long as you like it hot) and its lack of a personal income tax—a combination that has attracted a steady stream of investment capital and kept the state's population growing for years. The cost of living is relatively low, and the Florida public university system (which includes powerhouse names like the University of Florida and Florida State University) was recently ranked #1 in America by US News and World Report.
6. Idaho
Idaho rarely gets its due in national rankings; but, like Utah, the Gem State has worked hard to put itself on the map as a business leader among Western states. Crime is significantly below the national average, and the costs of doing business—including land, labor, and taxes—are all relatively low in comparison to its West Coast neighbors. Idaho also boasts some of America's most underrated scenery, and that natural beauty combined with its affordable living costs continues to draw new residents.
7. Texas
Texas is equipped with many of the right ingredients to draw new business owners. Those include low taxes, a low cost of living, and multiple clusters of large and prosperous cities that give the state a durable economic engine. It's the second-largest economy in the United States after California, although there is a caveat: much of that economic engine is intimately linked with the fortunes of the oil market, which has created much of the state's prosperity. Whether the Lone Star State can successfully navigate the transition away from fossil fuels will be one of its major 21st-century economic challenges.
8. Colorado
Colorado has a deep talent pool, with young people flocking to its hip and scenic environment, and its tech sector is growing particularly rapidly. The legalization of cannabis has also been a boon for Colorado, with many new businesses opening to serve the state's burgeoning cannabis market. However, Colorado must find a way to deal with its increasingly unaffordable real estate market—spurred, of course, by the same migration that's powering the Centennial State's economic renaissance.
The Worst States to Start a New Business
1. Rhode Island
Rhode Island ranks near the bottom of most lists for states to start a business in. Why? Most blame the state's issues with infrastructure, slow economic growth, and relatively small talent pool. Not to mention that the cost of starting a business is higher in Rhode Island than many other states, serving as a deterrent to new businesses with low startup capital. Taxes and regulations have also been deemed as unfriendly to startups.
2. New Jersey
New Jersey has many of the problems of doing business in New York, minus many of the upsides. Taxes are high, real estate is pricey and in short supply, and traffic is a deal breaker for many. However, there are positives about New Jersey for businesses: it's the country's eighth-largest economy, it has a highly diversified and educated workforce, and it offers access to larger markets like New York City and Philadelphia.
The Garden State is also the most densely populated state in the nation, meaning the next customer is never far away. But there's no doubt that it can be difficult to succeed in the state's competitive and high-cost climate.
3. Alabama
Alabama's low cost of living can't make up for its high poverty levels and lack of investment capital. The state is ranked 45th in per capita GDP and, despite the improving economic success of some cities like Huntsville, the Yellowhammer State's economy remains something of a quagmire. There's almost no venture capital or startup activity and, to make matters worse, the state's lone bright spot—its strong manufacturing economy—has been badly bruised by the Trump administration's trade war with China.
4. Hawaii
Hawaii is among America's most scenic states, but its business landscape isn't as inviting. Many of Hawaii's business problems stem from its high cost of living and low educational attainment rates, and the state's remote geography means that solving these challenges won't be as easy as lowering tax rates or creating a few incentives.
One thing that can be fixed, though, is the state of its roads and bridges, which could be a detriment to any new business. If Hawaii makes steps towards real infrastructure improvements, its business climate could become substantially more appealing.
5. Arkansas
Like Alabama, Arkansas has a low cost of living, but it also suffers from sluggish economic growth, low education levels, and a low per capita GDP. The state's economy is doing well for larger service sector employers (such as Walmart, which is headquartered in Bentonville, AR), but that hasn't translated to much growth in vital 21st-century job sectors like the tech industry.
The Natural State is suffering from an economic malaise similar to the one that's affecting many primarily rural states, where a relatively low cost of doing business isn't enough to offset the state's inability to attract top talent.
6. Pennsylvania
The Keystone State no longer wields the manufacturing clout that it once did, thanks to outsourcing and deindustrialization. But it's still got some factors going for it—the sixth-largest GDP of any U.S. state, a highly educated workforce thanks to its many well-regarded universities, and access to major markets like New York and New Jersey. Unfortunately, hefty tax rates make it difficult for many small businesses to stay in the black, and a competitive labor market makes it more expensive to hire the best employees.
To Conclude
In all 50 U.S. states, entrepreneurs continue to start and grow innovative new businesses. Some have a more conducive climate for it than others, but all have something to offer a business that plans around each state's unique challenges and opportunities.