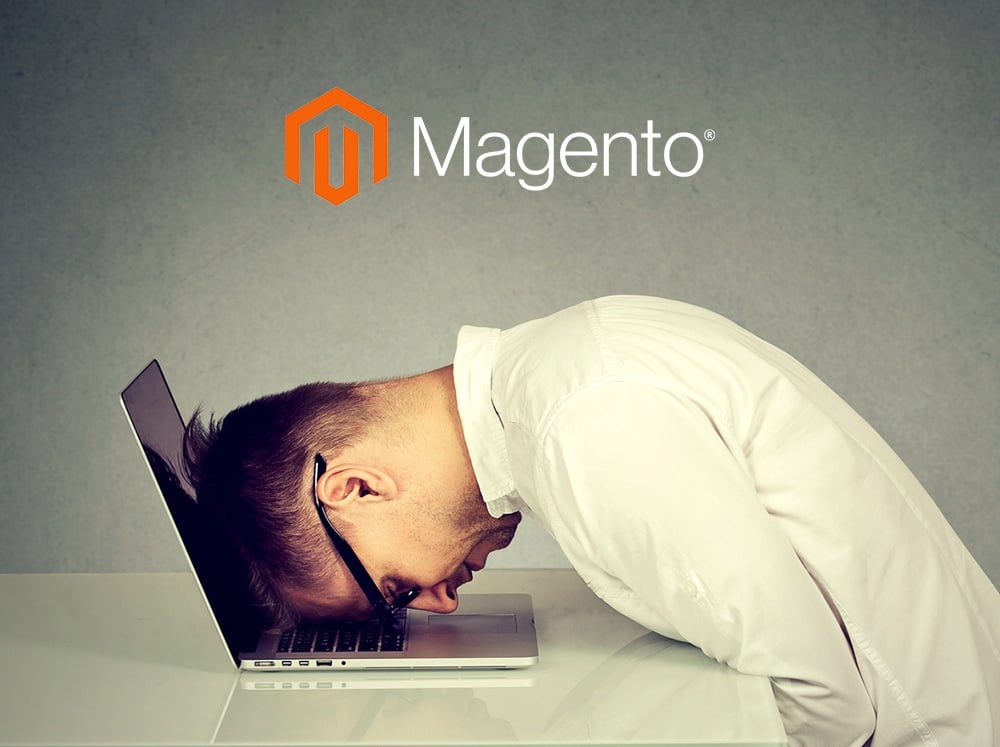 If your ecommerce business is running on any version of Magento 1.x, you have a deadline. At the end of the fourth quarter of 2018, Magento will stop supporting 1.x. No more help. No more security patches.
The company wants its merchants to switch from Magento and transition to Magento 2.0 along with more support from Magento 2 extensions, but that is not your only option.
When Magento was first released in March 2008, some ten years ago, it was an innovative solution, and frankly one of the best options for self-hosted ecommerce software. But things changed. In 2018, hosting any ecommerce solution on premise or even in the cloud can be an expensive endeavor, especially compared to using a software as a service (SaaS) ecommerce platform like 3dcart.
Rather than moving to Magento 2.0, consider these five reasons for choosing 3dcart.
No. 1: License Fees
Magento Commerce, the company's enterprise ecommerce solution, has a minimum published license fee of $24,000 per year. And the cost goes up with sales.
A mid-market ecommerce operation with $1 million in annual sales would pay $45,000 each year, and a business doing $10 million in sales would need to fork over about $75,000 a year just in Magento license fees.
By comparison, a business doing $10 million in ecommerce sales might pay a little more than $10,000 per year with 3dcart. That means that nearly $65,000 a year could drop directly to that company's bottom line.
The online business paying $24,000 a year for Magento, might pay just $2,400 a year or less for 3dcart? That's a 90-percent savings in just license fees.
No. 2: Server Costs
Magento Commerce is hosted on your server either on premise or in the cloud.
If your company is already using Magento Enterprise Edition (the forerunner to Magento Commerce), you may be accustomed to seeing the costs associated with buying or leasing servers, maintaining those servers, and upgrading every few years.
In fact, hosting Magento 2.0 can cost $20,000 a year or more (if you need help finding the best host check these magento hosting tips). But it costs nothing extra to host a full-featured 3dcart site. All of the server and hosting costs are included in the subscription fee.
No. 3: Scale
If your business is similar to other online sellers, your annual sales have peaks and valleys.
Perhaps, you sell direct to consumers and your online store is busiest during the fourth quarter gift-giving frenzy. Or maybe you sell to other businesses, and your sales leap during the Spring.
With Magento Commerce you need a way to scale during peak seasons.
If you own your own servers, this may mean buying more hardware. Essentially, you have over capacity most of the year, so that your site can respond during a peak.
A second, and frankly better option, is to host Magento on a cloud service where you can add server instances and do a bit of load balancing during peak-selling times. With this model, you'll only pay for additional servers when you need them, rather than wasting capacity.
With 3dcart, however, you don't need to worry about scaling. 3dcart will meet your sales demand without you having to do anything extra.
No. 4: PCI DSS Compliance
If you're using Magento, you know all about the need to be Payment Card Industry Digital Security Standard (PCI DSS) compliant. In fact, you may be filling out PCI DSS audit forms or even paying a third-party service to make certain that your implementation meets the requirement.
While PCI DSS isn't particularly onerous, it is just one more thing you won't have to worry about with 3dcart.
Your subscription also covers complete PCI DSS compliance. In fact, 3dcart has gone beyond PCI DSS, using a third-party to confirm that its infrastructure "is resilient to the most complex and logical security attacks known on the internet."
No. 5: Upgrades
Magento 2.0 promises to be a significant improvement over earlier versions of Magento. But why should a software upgrade impact your business?
As mentioned in the opening of this post, if your company is using an earlier version of Magento, you have a deadline. You must upgrade if you want support and security patches. Thus, you have to make significant changes to your code and deployment in just the next few months.
With 3dcart, upgrades are seamless. You will always have the most recent features and the best available infrastructure. On 3dcart there won't be forced migrations or deadlines. Rather, you just get a full-featured ecommerce platform without the headache or cost of self-hosting.
The future of your eCommerce business
It's time to start planning the next move for your ecommerce business. The smart decision is to move towards a hosted eCommerce solution to improve performance, gain more features and reduce costs. To learn more about how Open Source eCommerce compares against Hosted eCommerce solutions, download our free ebook below.
---