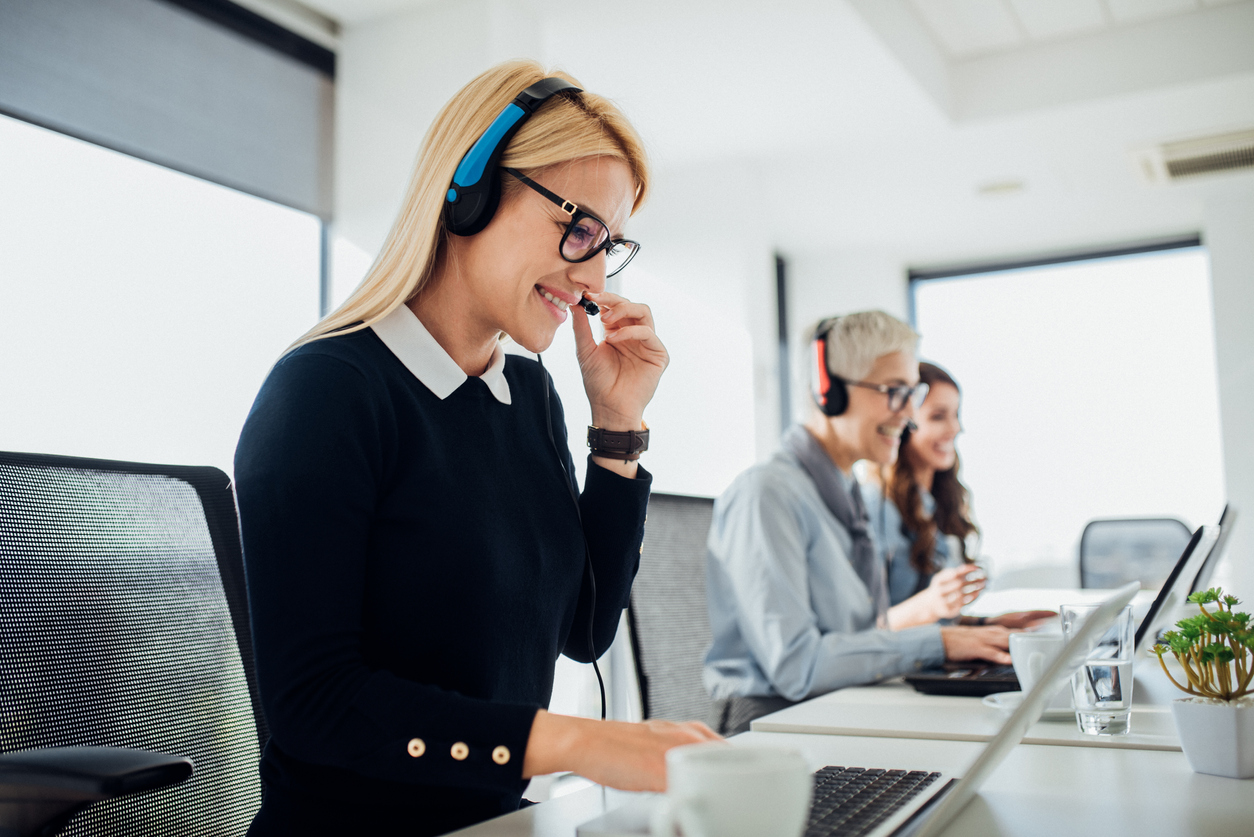 Today, consumers are flooded with thousands of ads and messages streaming from multiple communication channels daily. More consumers are seeking out excellent customer experience from brands rather than specific features. Failing to deliver an outstanding customer experience will result in your clients switching to a competitor who would gladly provide what they are looking for.
Smooth communication between brands and their customers is key to delivering a good customer experience. It's at the root of any successful relationship and requires continuous effort.
In this article, we will dive deeper into customer communication and provide actionable tips on what your brand can immediately do to improve the communication with your clients and, as a result, improve their overall customer experience.
What is Customer Communication?
Customer communication is the continuous dialogue between a brand and its customers. It's how a business interacts with its clients.
Customer communication once consisted of two people – the buyer and the seller – communicating about a product or a service on-premise or over the phone. However, with the development of digital technologies, communication with customers now comes in many formats: text and voice messages, videos, podcasts, ads, live chats, video and telephone calls, emails, tweets, and many more.
On the one hand, maintaining communication with customers now should be easier than ever. On the other, all the means of exchanging information from a distance and communicating with many people simultaneously are predisposed to foster miscommunication. That's because both sides lack the natural, human face-to-face interaction. What's more, the changing consumer behavior patterns alter the flow of communication. For instance, customers now expect 24/7 support and a seamless experience whenever they decide to interact with your brand.
Brands need to be able to satisfy their customer communication needs and expectations if they want to build a sustainable business. Of course, this would be impossible without implementing modern technology and strategies.
Why is Customer Communication Important?
Customers need to feel special and taken care of — if they don't, they leave. The more choices of products and services they have, the more difficult it is to attract them. Customers are more likely to forgive you for a sloppy or a missing product feature than an impersonalized experience. According to statistics, 89% of customers would switch to brands that offer better customer engagement and experience. Also, 66% of customers expect companies to understand their needs.
It's also important to know that acquiring a new customer is five times more expensive than retaining one. Creating and maintaining a great communication strategy with your clients is crucial because it helps you:
Build trust with them
Keep them engaged
Observe their behavior and collect valuable data
Improve brand awareness
Increase retention rate
Boost sales
Top 3 Ways to Improve Your Customer Communication
Brands must invest time and resources in polishing their customer communication to develop a sustainable business and stay competitive in the market. Here are three steps to consider when planning your new marketing and communication strategy that will help you make your clients happy and loyal.
1. Know your target audience.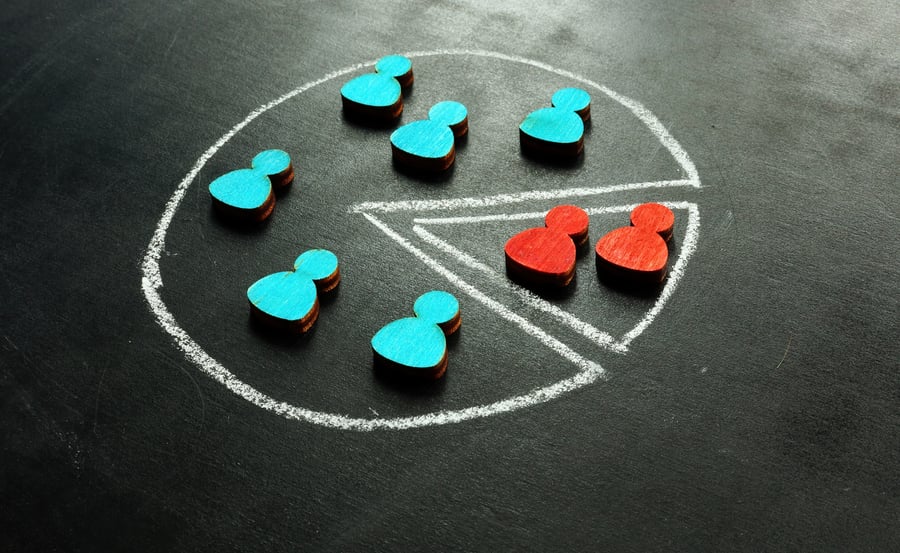 Communicating regularly with your clients allows you to know them better and address their needs more accurately. The best way to learn more about them is to collect data from their online behavior and analyze it. That would help you personalize your communication strategy, including ads, articles, messages, and emails.
To create the perfect communication strategy, you must be able to define your target persona in detail. Тhat takes time, in-depth research, and a lot of testing. Various tools exist to help you collect data and reveal important information related to their behavior, interests, needs, etc. Some of them are:
Social Media Analytics
Usually, social media platforms like Facebook, Instagram, and LinkedIn have "Insights" that reveal primary demographic data about your audience. You learn about their age, location, gender, purchase behavior, etc.
Facebook and LinkedIn pixels track users via your ads and collect more data regarding their behavior once they visit your website. You can use these platforms to test various messages and visuals. Also, you can target different audiences to learn what gets their attention.
Audience Research Tools
These tools are gaining power and popularity as they usually show you the websites your customers visit, the social accounts they follow, the hashtags they use, and much more. These tools are typically intuitive to use. After using them for a while, you can start conducting meaningful reports about your audience to help you be more creative in your marketing and communication strategies.
Website Analytics
Google Analytics is a powerful tool that lets you generate custom reports for your website traffic. It also shows where that traffic comes from, what the visitors do on your website, and much more. Since this tool is a whole universe by itself, we recommend you take the time to study it or hire a specialist who would set it up and analyze the data accurately. Otherwise, you risk getting lost in misinterpreted data and taking the wrong actions.
CRM Platforms
A CRM platform lets you collect and store customer data that helps you learn about their behavior and satisfaction with your brand. Such information may include their product wish lists, abandoned shopping carts, loyalty program data, etc. A CRM can easily integrate with cookie data to help you dig deeper into how customers interact with your website, how they find your brand, and more.
Surveys
There are tons of tools now that help you conduct surveys and questionnaires with your target audience. These tools are great to use when your startup is still in the initial stage because they will help you understand your desired niche upfront. Once your business is already running, it's good to conduct surveys to regularly collect feedback from your customers.
Running surveys and questionnaires gives you specific data on what you're doing right and what you can improve on. Depending on your business, your audience, and the type of survey you conduct, you may want to offer a prize to those who participate. Make sure you respect your customers' time. Also, after you collect your respondents' answers, be prepared to take action and address their needs and recommendations.
Loyalty Programs
Loyalty programs exist to make your customers feel unique and valued and serve as an excellent tool for collecting even more detailed behavioral data. For example, using a loyalty card or a custom mobile app allows you to track your clients every time they purchase from you. This way, your business can quickly collect more data on the other end.
2. Show empathy.
"I'm constantly blown away at how appreciative people are when they get human replies. Years of uncaring or even hostile support experiences have set the bar low for their expectations that they get excited by genuine answers."
Empathy is the ability to truly connect with a customer. It means that you are willing to intentionally put yourself in the customer's shoes, understand their issue, and find the best possible solution for them. If we take this to the next level, it means tuning in to what they aren't saying and taking action accordingly.
In today's fast-paced world, people rarely have the patience and time to stop and fully listen to what someone is telling them. Businesses that are empathetic to their clients and employees stand out easily from the rest. You can feel empathy through chat, email, phone calls, messages, ads, and even your website's copy and UX design.
You show empathy by demonstrating you care about your clients and their problems. Any gesture, large or small, can make a difference. Here're some examples of how you can empathize with your clients:
Thank them for doing business with you by sending them thank you cards
Follow up with a solution when you promise to research and resolve their problem
Maintain positivity throughout your whole working day with every customer and colleague
Be available or easily accessible when customers need you
Ask for feedback
If you interact face to face, be aware of your body language and facial expressions
Showing empathy may come naturally to you, your colleagues, and your employees. It's also a quality that can be taught to others. To make sure everyone is on the same page, you can hire a coach to train your team on how to be empathetic with people. It would also be good to develop a training manual for current and new employees.
3. Provide faster customer support.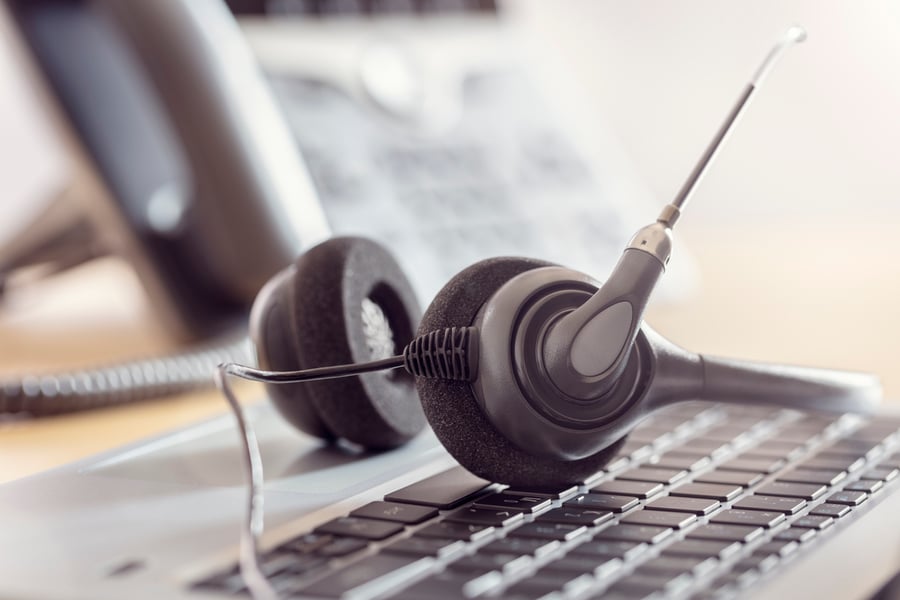 Statistics show that the most essential aspect of customer service (35% of respondents) is the ability to resolve a customer's issue in a single interaction. Another statistic states that 84% of consumers consider customer service to be the main factor when deciding whether to make a purchase or not.
Here are some suggestions on how to improve your customer service and overall customer experience:
Use live engagement tools for real-time assistance. With the help of live instruments, you can collaborate with your clients in real-time and guide them directly through personalized conversations.
Build an omnichannel customer communication strategy. You should find out where your audience spends time online and try to establish connections with them across all channels. These could be mobile apps like Messenger, WhatsApp, social media, email, etc. Also, make sure you maintain the relationships and respond quickly and effectively to clients' inquiries.
Train your customer support agents to be more efficient. We cannot stress enough the importance of having knowledgeable, polite, and empathetic staff to care for your clients. If you don't invest in your people, don't expect your clients to stick around for long.
Final Thoughts
Successful customer communication means your clients are happy enough to stick around with your brand and keep buying from you. It means you provide valuable experience to them.
To do that, you will need to demonstrate professionalism, knowledge, and ability to resolve clients' issues, but also empathy and a warm attitude. Finally, you need to utilize modern technology to get to know your audience and respond quickly and efficiently to their questions and issues. It's a lot of work, but it's all worth it.