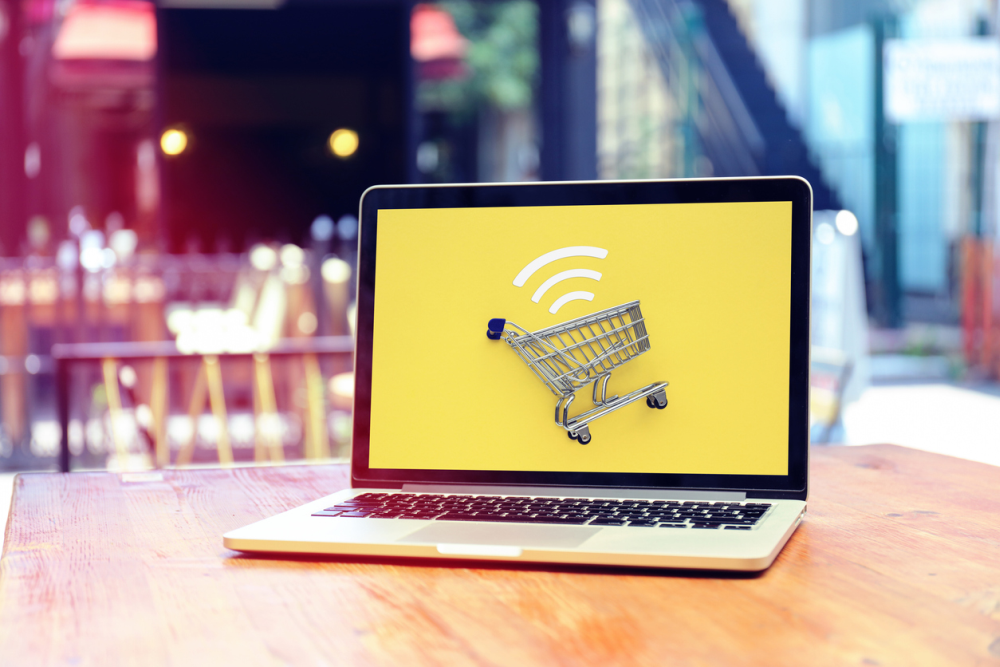 WooCommerce is a free plugin for WordPress that currently stands as the most popular method for adding an online store to a WordPress website. However, popularity doesn't necessarily mean it's the best solution for you, even if your existing website is WordPress-based.
This article will help you understand WooCommerce well enough to decide if you want to use an alternative. We will then discuss the benefits of using a WooCommerce alternative and the best WooCommerce alternative for your WordPress website.

How much does WooCommerce cost?
One reason so many people get attracted by the WordPress + WooCommerce combination is that you'll see the word "Free" all over the place. Yes, the WordPress software can be downloaded for free, and the WooCommerce plugin is free to use, but there are still costs involved that you cannot avoid. Unfortunately, most WooCommerce instructions on the web gloss over these costs, focusing only on the parts that are free.
WooCommerce hosting costs
First, if your WordPress website is hosted on WordPress.com, you'll need a WordPress Business account to use WooCommerce at all. This comes with a cost of $25 per month, billed annually (equaling $300 per year). This WordPress.com/WooCommerce combination is also only available in the US and Canada.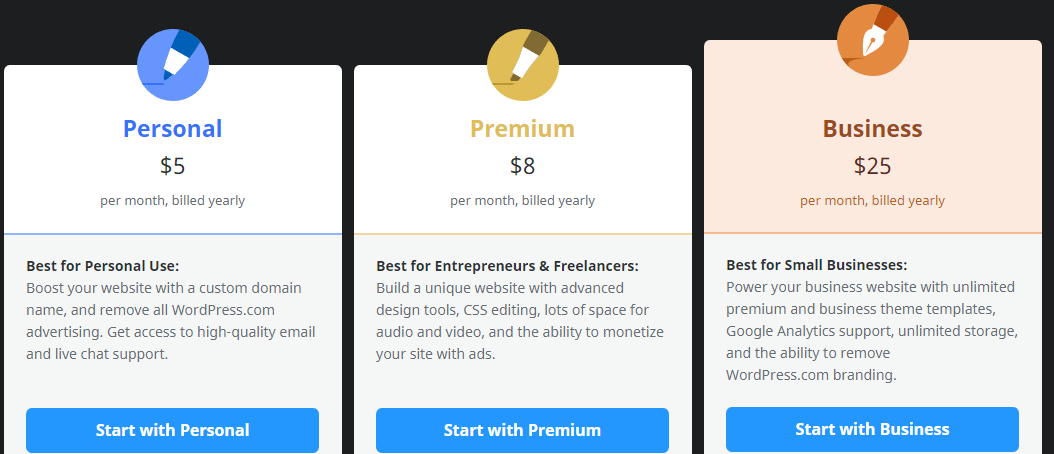 The other option for WordPress is to download the software from WordPress.org and install it on your own web host, and while the software itself is free, you'll have to pay for hosting. Hosting providers vary in both price and capability. As an example, the popular WordPress host Bluehost charges $14.99 per month for a plan appropriate for online stores.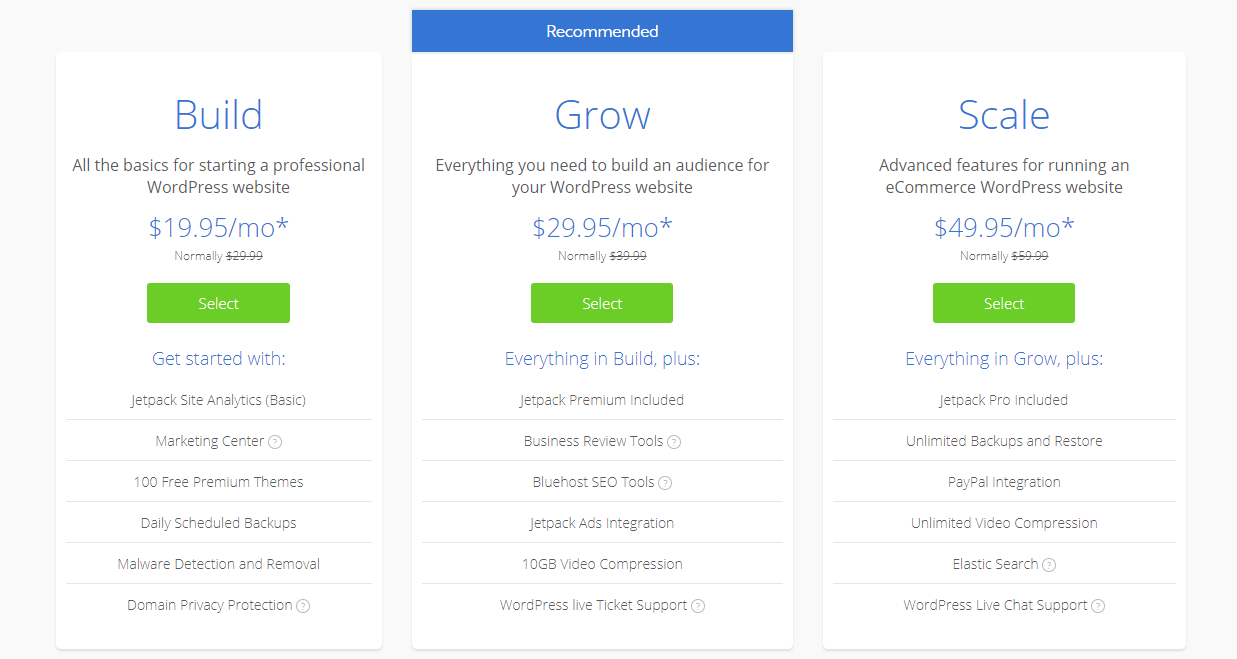 After choosing a web host (whether it's the WordPress.com Business plan or a hosting package from an outside provider) you'll be confronted with other costs that aren't so predictable: themes and plugins.
WooCommerce themes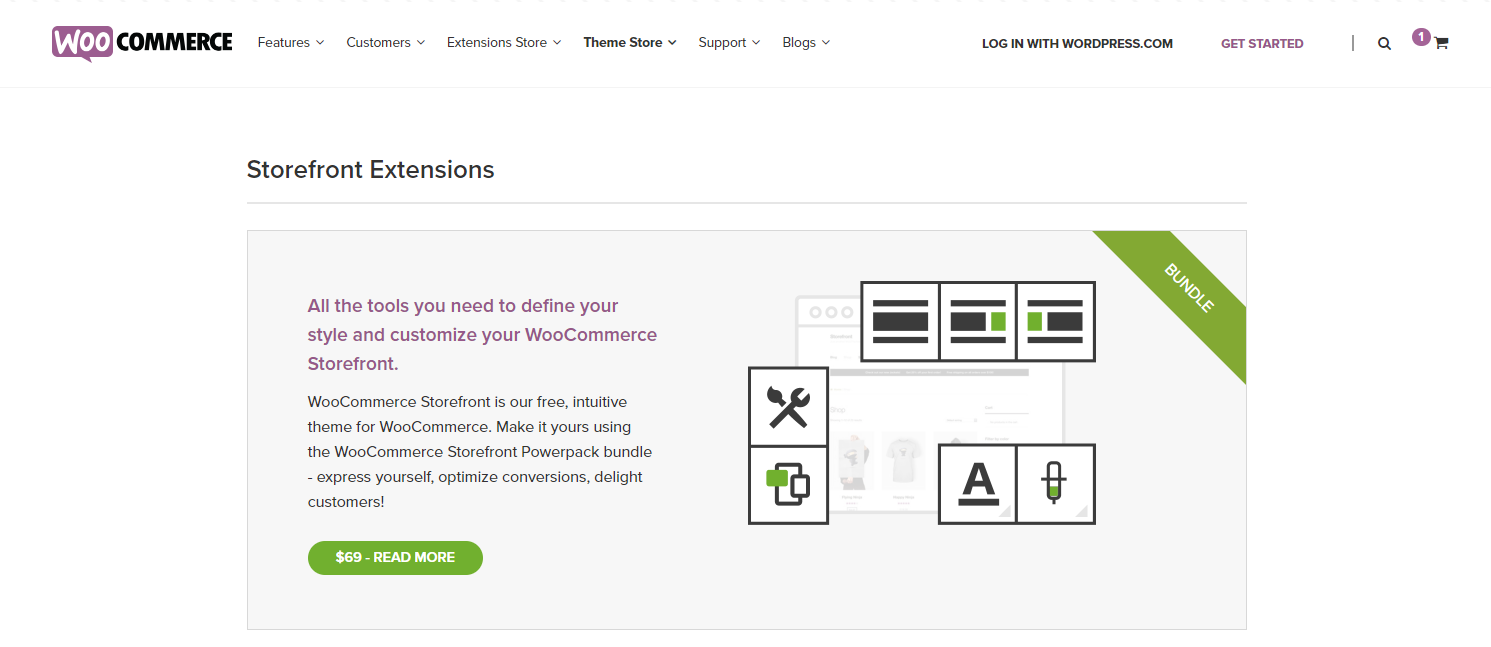 Premium WooCommerce-compatible WordPress themes often come at a price, and theme shopping can be very difficult. This is because WordPress themes don't follow a single design standard — some themes include a rich control panel full of customization options, or included extra features you'd normally need to find a plugin to use, but others are much more simplistic. Finding the best possible theme for your WooCommerce store may involve a significant time investment with many false starts, as you choose (and possibly pay for) themes that you soon discover don't offer everything you need.
WooCommerce plugins
Plugins are the single greatest source of unexpected charges when running a WooCommerce store. While WooCommerce has several built-in features that are great for eCommerce, many others are locked behind add-ons that can cost hundreds of dollars per year.
The other main issue with WooCommerce plugins is that they're not all developed by the same staff that works on WooCommerce. Many are made by third-party developers with no guarantee that the plugin will continue to receive updates. In this case, a plugin your store relies on may eventually break and need to be replaced, even if you paid for it. Finding a replacement plugin can take lots of time and even cost you sales — and come with its own price tag too.
Plugins and themes don't always work nicely together, either — sometimes even if both are developed by WooCommerce itself. For example, some users report issues like subcategories being invisible when certain themes are used, or site layouts being altered unexpectedly when some plugins are installed. Unfortunately, even if everything is working together right now, necessary software updates can cause sudden problems in the future. Updates to plugins, themes, or the core WordPress or WooCommerce software have been known to cause issues ranging from broken images to crashing the entire website. Sometimes the only recourse is to pay for different themes and plugins.
Why do I need a WooCommerce alternative?
We've covered a few of the flaws in WooCommerce above in our pricing breakdown, but there are still potential problems we haven't explored yet. Some of these issues can be extremely specific to a particular online store's WordPress theme and plugin setup, so a long list of further examples wouldn't be helpful to most readers. Instead, we'll narrow it down by comparing the limitations of WooCommerce to the results you can achieve using an alternative.
Here are some ways a WooCommerce alternative can help you avoid limitations and benefit your business:
If you're on WordPress.com and not using the Business plan, you can't add eCommerce plugins at all, but if your online store is built on an outside service, you can connect it to your WordPress website by adding a link (perhaps in your WordPress website's navigation menu).
If you're on the WordPress.com Business plan and want to sell outside the US and Canada, you can't use WooCommerce for this. However, you can host your online store with an eCommerce provider that doesn't have this restriction, and link to it in the same method as above.
Since WordPress relies so heavily on plugins for functionality beyond a basic blog, you're likely to need several on your site. Plugin and theme updates can both cause your website to crash and display an error message to visitors. If your online store is hosted outside of WordPress, it will remain online even if your main site crashes.
If you host your own WordPress site using the free software version, you're responsible for all updates and maintenance. WooCommerce recommends making site backups, contacting plugin developers to check for compatibility, and applying updates in a test environment before you update your live store. You can avoid all these problems by using an eCommerce provider that handles technical details for you behind the scenes.
If you want to accept a type of payment not supported by default in WooCommerce, you'll need to pay for an addon or custom integration. However, many eCommerce providers offer a larger selection of payment gateways. For easy access to payment options 3dcart is the best shopping cart by a mile, with over 160 payment providers to choose from.
If you just want an online store that looks great and works perfectly, but you don't want to deal with plugin support and compatibility issues, you can avoid these problems by running your store on the right eCommerce platform.
In addition to the advantages listed, using a WooCommerce alternative can also save you a great deal of money because so many features are built in (this is one area where 3dcart stands out not just above WooCommerce, but above competing hosted platforms as well). Let's look at the cost of important WooCommerce plugins and compare them to what's included in 3dcart:
WooCommerce Memberships to designate products in your store as available to members only: $149 for 1 year of updates and support. This functionality is built into 3dcart via Customer Groups.
WooCommerce Subscriptions for setting up recurring payments: $199 for 1 year of updates and support. This feature (Autoship) is included out-of-the-box in 3dcart's Pro plan.
WooCommerce shipping integrations with FedEx, UPS, and USPS to get real-time, accurate shipping rates: Each of these integrations costs $79 for 1 year of updates and support, totaling to $237 for all three. 3dcart includes all these shipping integrations and more at no extra charge, plus label printing from your dashboard.
WooCommerce Customer/Order CSV Export: $79 for 1 year of updates and support. 3dcart has CSV export and import capabilities built in, for customers, orders, and far more data types as well.
WooCommerce Dynamic Pricing for configuring bulk quantity discounts: $129 for 1 year of updates and support. 3dcart includes a built-in bulk pricing module.
Additional charges for payment gateways not normally supported by WooCommerce are usually $79 each (for 1 year of updates and support), as opposed to the 160+ providers integrated with 3dcart.
Much, much more. Many of the most vital eCommerce features are only available at an extra charge through a WooCommerce extension, including very important tools like shipment tracking numbers ($59), customizable shipping rates ($99), advanced coupon/promotion/gift certificate tools ($99) and more. All these features are built right into 3dcart with no extra cost.
We could list more, but we think the picture is clear enough. Between the time and money you can save, and the other benefits we mentioned earlier, 3dcart is clearly a better choice than WooCommerce.
But I want my online store's branding to match the rest of my web page.
You've worked hard on your branding and your store's look and feel, so of course you want your website and online store to match. Don't worry, you can still maintain a consistent look between your main website and your online store!
There are a few ways you can do this; if you only care about colors, fonts, and other basic style elements, you can edit your 3dcart theme's CSS and plug in the right information where necessary. If you want to duplicate an entire theme, it gets more challenging — but you may not need to copy it exactly. 3dcart has a large theme selection available with a variety of layouts that should work well with any website. Full documentation is available for editing any theme as you see fit, or even building a new one from scratch. Alternately, you can have a 3dcart developer duplicate the entire look of your website as closely as possible!
There's one thing you should be aware of, though: remember WordPress is first and foremost a blogging platform. Most WordPress themes are therefore not built to prioritize selling. Duplicating a WordPress theme to your 3dcart store may not be in your best interests without making some changes to optimize it for eCommerce. Web design for eCommerce has developed over time to utilize certain layouts and features that entice customers to buy. Designs for blogs and general websites don't always work as well for this purpose.
Don't be afraid to change up your WordPress theme to make your 3dcart store more effective, rather than having it strictly duplicated. If you're comfortable customizing a 3dcart theme on your own, it will not hurt your brand to choose a theme with a layout you like and just edit the colors, fonts, and images to match your WordPress site. If you're having a 3dcart designer create an online store theme for you based on your favorite WordPress theme, listen to their suggestions for optimizing it for eCommerce.
Keep your domain name consistent, too
Your 3dcart store can be connected to your existing website's domain name through use of a subdomain, which helps maintain your brand consistency. For example, if your WordPress website is found at www.mywebsite.com, your 3dcart store can be linked to store.mywebsite.com. There's no need to get a second domain name unless you choose to.
3dcart is the best WooCommerce alternative, period.
With far more features out-of-the-box, guaranteed theme compatibility, 24/7/365 live support, and a dedicated team to handle your online store's software, 3dcart is the best alternative to WooCommerce in every way. By using WordPress and 3dcart together, you'll have access to the most powerful online store software without giving up your existing website. It's a win-win situation!