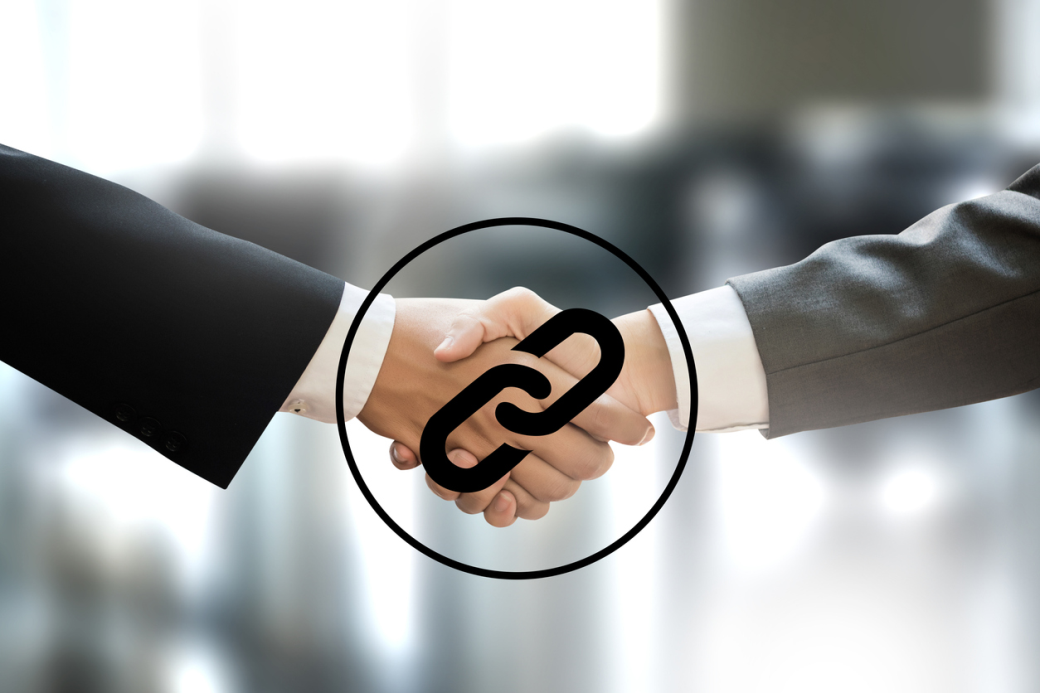 Link building should be a fundamental stage of your SEO strategy. If you're just getting started at SEO, don't freak out! Building and conducting a link building strategy can be done smoothly with these practical tips.
The whole process of link building consists of manually getting links from other websites to your own with the ultimate goal of increasing both traffic coming from different parts of the web (referral traffic) and increasing the authority of a website.
To get started, let's take a look at the things that could influence the results that you get.
What could influence your results
Some of the elements that have been proven to have a powerful effect on your link building efforts (and how soon you start noticing improvements in organic ranking positions) are:
Quantity, quality, and relevance of backlinks
Current rank position of indexed pages
Overall SEO health of your prospects
First off, there's the number of links that you get to point to the website or page, a high amount of links may lead to faster results. It's hard to deny how important getting lots of links is, but as Search Engines are able to recognize unnatural links, both the quality and relevance of a site take a more important role.
A good link builder will focus on acquiring links from trusted sources that are also relevant to the niche, industry or theme of their website. The whole point of your link building efforts should be improving your authority and getting more traffic in return. So the pages on your site that you decide to get backlinks for, must be chosen wisely as well.
The ranking position (in terms of organic results) is another factor that can make difference in this scenario. You might see lower ranks improve their positions faster compared to a page that's already ranking on the first or second SERP or Search Engine Results Page (See the image).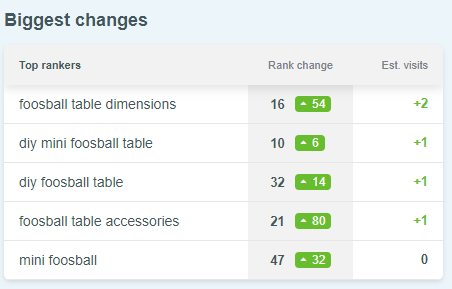 As shown in the image, 4 keywords that used to be in further positions in SERP (70+ in average) skyrocketed. Screenshot from SERPWatcher
Another important aspect is the overall site authority of your website. However, websites with low authority but relevant content can still outrank bigger players, so don't get discouraged if your website doesn't have big numbers.
Lastly, taking a peak to the on-page and off-page SEO health of your potential backlink opportunities is crucial. By doing this, you could prevent any Google penalties from happening by getting unnatural-looking links, such as PBN (private blog network) links, for example.
A brief look is more than enough to avoid linking your website with any harmful sites that Google considers to be part of a link scheme:
1) Browse through the websites of the different prospects you've listed. Can you notice a similar design and theme? PBNs commonly use the same layout and navigation, as well as the same Wordpress theme.
2) Take a moment to read their content. Copy a paragraph into Google's search bar to see if you can find any duplicates. Can you notice keyword stuffing? Do they have very few posts? Spammy sites usually have content that exists on other pages or don't have high-quality, optimized posts.
3) Look at their backlinks and outbound links. Can you notice lots of interlinking occurring between sites? Private blog networks can link to the same site multiple times. If you find that it just isn't relevant, then you might have come across a link scheme. You can check backlinks with the help of Sitechecker.pro tool. It shows all the links referring to a website with anchors and dofollow/nofollow attributes.
4) Use your judgment to check the images and videos that have been shared on the sites. Is the quality poor? Media is more difficult to create than textual content, so if you can only find low-quality stock images or you can notice that the media has been duplicated between websites, it's possible that they're part of a PBN.
5) Go through your backlink prospect's site structure. Do they have categories, a nice menu structure, and footers in place? Simply put: If it doesn't look like a real, regular blog, it most likely isn't.
Building a productive strategy
Now that you have learned about the factors that could have a positive impact on your link building strategy, we can go ahead and review three necessary components of this process:
Site's overall authority
Among the most relevant tactics you should know before even starting to perform white-hat link building techniques, you'll find a group of very important, comparative metrics that should be taken in account during the backlink prospect selecting process:
Page Authority
Domain Authority
Citation Flow
Trust Flow
See what I did there? Yes, Page Authority took the first spot. As one of the most popular alternatives to Google's PageRank, this metric created by Moz ranges from a score of 0-100 and the higher it is, the more authoritative the website is.
While evaluating a backlink, you'll want to prioritize focusing on the Page Authority because that "link juice" or equity you're trying to get actually goes from the page itself and not the domain.
The Domain Authority, on the other hand, is another Moz metric that considers the whole domain as its name suggests. Essentially, the higher the DA score, the more high-quality links will result from your backlink efforts.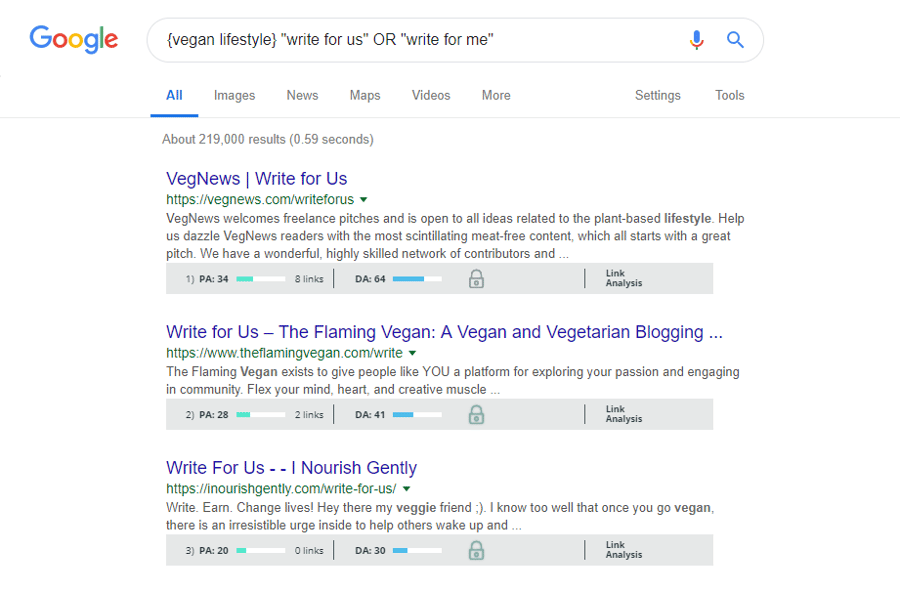 An example of potential guest post opportunities with good DA and PA scores.
Pro-tip: Search operators make the whole process of finding backlink prospects much simple, and, with a tool like the MozBar extension you'll get a glance of the scores right there and then.
You should set a clear PA and DA goal before even carrying out your link building efforts. This is a very important action that could help you avoid getting spammy backlinks, or simply, ones that won't have a powerful impact on your site.
Last but not least, we have the Citation Flow and Trust Flow, a duo of metrics created by Majestic. Similar to DA and PA, they go from a scale of 0-100 and are based on the backlinks pointing to a specific website.
While Trust Flow measures the strength of a domain or URL based on the quality of the links pointing to it, Citation Flow looks at the overall authority of a domain or URL regardless of the quality of these links. In a few words: Trust Flow is based on the quality of links while Citation Flow indicates the popularity of a site in terms of the number of backlinks it has.
As Trust Flow indicates how trustworthy a site is and gives you an extra bit of data to look at, Citation Flow gives you an idea of how authoritative a domain or page in specific is. Quickly evaluating the trustworthiness of potential link prospects is possible with the Trust ratio (TR) formula.
The TR consists of a ratio between the TF and CF, it can get quickly calculated by dividing the Trust Flow by the Citation Flow. Interpreting the result is very easy, the higher it is, the better. Ideally, a score over 1 is a very good sign, and below 0.4 is usually considered less than ideal.
Adding recognized websites that are proven to be extra authoritative and have powerful link juice that you could take advantage of to your backlink portfolio has other great benefits apart from saving you some time during the process of determining opportunities.
In the long run, you could also notice a boost in referral traffic, new types of visitors and, ultimately, an increase in sales.
Give importance to quality, quantity and relevancy
Perhaps, you might find yourself spending countless hours listing a bunch of possible backlink prospects. Instead, try turning your attention to collecting a group of potential, valuable and highly relevant sites to meet the goal of your link building strategy to then build a relationship with them.
Tools are an essential part of the SEO process, especially at the prospecting stage while performing a link building strategy. Shortlisting powerful backlink opportunities can actually be done quickly with a backlink analysis tool.
Pro-tip: Getting to know which sites are linking back to your competitors' websites is a great way to speed up the process of finding opportunities.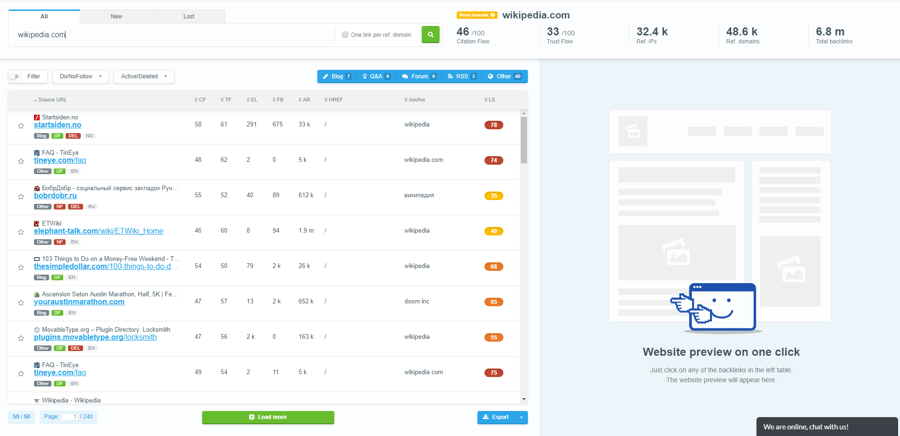 The right backlink analysis tool should offer key metrics for you to determine how powerful getting a backlink from a certain site could be, all of this based on their link profile. On the screenshot: LinkMiner
This is a very debatable subject among SEOs, but I'll keep it simple: The more high quality links you get or build, the better your ranking positions will be in the long-run. In order to save some time, set a range of the requirements a potential high-quality backlink opportunity must meet, and start shortlisting from there.
The downside of this approach is that it might be a little difficult to win opportunities, especially if your website currently has a low authority and not-so-good rankings. So, winning a backlink from an authoritative site could involve a long-term commitment.
It's also been proven that lots of backlinks of low to medium authority scores can have a quicker effect on your rankings (as mentioned in this link building case study). This technique can save you some hours, but one thing you must be extremely careful about is spammy websites.
Ideally, you could build a smart strategy around these two methods along with a backlink analysis tool. Finding a good balance between them and distributing your time wisely can result in a fruitful, time-saving link building strategy.
While link prospecting, you can also look at the Social Shares of a domain or URL in order to know if the website has an engaged audience. Focusing on getting backlinks from relevant sites with a loyal audience = bucket load of traffic for you. Remember: A good backlink will drive traffic to your site.
Pro tip: Make sure to keep your prospects organized in a spreadsheet along with their contact name and email, social media accounts, guidelines and any information that is relevant to the approach you will take.
Customizable templates are your best friends
Once you have ready that piece of content you've been working so hard on (whether it is a guest post, infographic or testimonial), it's time for you to get the contacts in your spreadsheet and start an email outreach campaign.
This is a critical stage of your strategy, it's actually a core element of it! Give it a little thought, you're sending a bunch of emails and if nobody wants to read your message at first, then how are you going to accomplish the whole purpose of your link building efforts? Yes, this does take lots of practice and patience to perfect.
With the great number of resources you'll find online, you can compare and build your very own template from scratch. By crafting a powerful template that speaks for you and your brand, you'll be able to give it little tweaks to fit each different situation and send nothing but amazing pitches.
How can you determine the likelihood of a website owner taking the time to review and say yes to your pitch? First, you should ask yourself the following questions:
Do you already have a relationship with someone at that domain?
How old is the piece of content?
Are you truly adding value to their website?
Do they have a public option to submit these type of requests?
Remember that the success of your link building strategy relies on another real, live human involved in the process. So, a few things you need to avoid is sounding boring, generic or like a robot. Instead, focus on sending out valuable, meaningful, sincere, and eye-catching proposals to your email list.
Ready to get started?
Whether you're starting to learn about the basics of eCommerce SEO, or you are an expert in the field, these tips can help you spend your time wisely while carrying out the different tactics that compose your link building strategy.
Now, it's time for you to put them into practice and watch your business's online breakthrough.