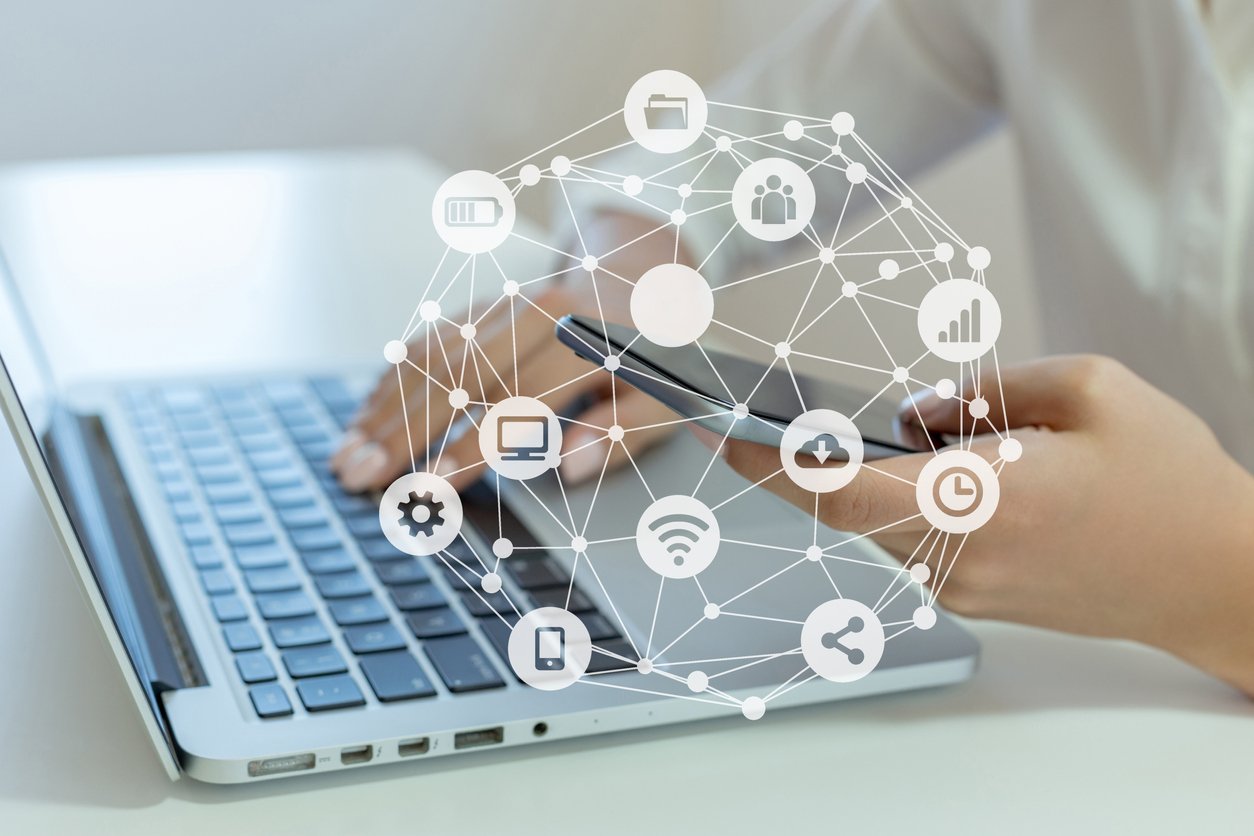 No two businesses are alike. The needs of your online store may differ greatly from others, and that can even include competitors in the same industry. That is why when you are trying to choose the right eCommerce solution for your site, you must always consider how well the solution meets your business's specific needs.
This is also something you should keep in mind if your business caters to other businesses. In fact, B2B stores may need some very different features and services than B2C ones due to the difference in their clientele. With that in mind, here is some information on ten of the best B2B eCommerce solutions out there. They are separated between apps and platforms, and they are listed in no particular order.
B2B eCommerce Apps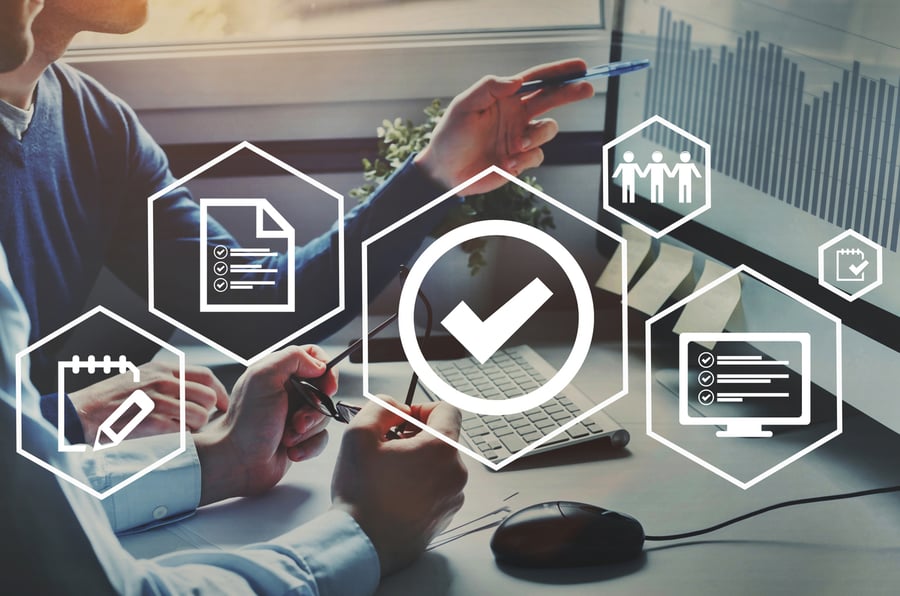 The B2B Marketing Lab
The B2B Marketing Lab offers SEO and PPC services, but primarily focuses on one specific aspect of running this type of enterprise: inbound marketing. The way they see it, it is not enough just to get your name out there. If you seek success in running an online business, you must not only generate more leads, but also convert those leads into paying customers. Only then can your store really begin to grow and turn a profit.
The B2B Marketing Lab offers plenty of great services as a "Growth Marketing Consultancy." However, those services will come at a significant cost. The minimum that The Lab asks for taking on a new client is $1000 each month. That pricing seems especially excessive when you realize that they rely on a great deal of support from HubSpot — which is itself a marketing-oriented software with much more recognition, years of experience, and free options.
HubSpot CRM
Customer relationship management (CRM) programs are essential for any eCommerce venture. They are even more important for B2B businesses because under that model, building and maintaining strong relationships with other businesses is everything. A good CRM should be able to record and display customer information that can be easily located and interpreted as needed. It should also be able to speed up otherwise tedious processes related to sales and communication.
The HubSpot CRM shines in all of these arenas. This app enables you to generate and convert leads, automate many sales tasks, and hold one-on-one conversations with customers. It also presents all the information you need about your customers in an organized timeline, which updates automatically with each new interaction. Unlike their "hubs" for sales, marketing, and customer service (whose tools may already be matched by those of your platform), the CRM is completely free of charge.
TradeGecko
As your B2B store grows in sales, it may also grow significantly in size. A humble shop started for fun and extra income may gradually become a sprawling company, with orders from all over the map and sales on multiple channels. There may be much to manage, from inventory to orders to fulfillment and everything in between. It can get a little overwhelming, but expansion does not have to come at the cost of overstretching yourself.
TradeGecko is a platform that takes all of these different aspects of your store and makes them all manageable. Instead of looking through multiple platforms and sales channels and other software, you can synchronize all the data from all the apps and platforms in a single solution. Everything can then be accessed from one place, which also enables you to automate many of your operations. If you anticipate serious growth or begin to find everything unwieldy, TradeGecko can be of great help.
PunchOut2Go
PunchOut2Go is an example of a "punchout procurement system," an application that serves as a sort of gateway between consumers and suppliers. The app's users can utilize this system to discover and then access the catalog from an eCommerce site. At that point, they can even make purchases without realizing that they are on another site. This is a great way for businesses to encounter, purchase from, or even forge partnerships with wholesalers and other suppliers.
With the PunchOut2Go Connector app, you can link your website with various procurement platforms and their buyers. Their system serves as a showcase for your inventory and allows you to automatically fill orders. In addition to this, PunchOut2Go is flexible, functional, and fully capable of connecting with a variety of platforms. It is also affordable compared to similar solutions, and there are no transaction fees involved.
Apruve
Many B2B transactions are done on credit, which is something that newer and less experienced merchants may find intimidating. Under this system, they have to trust that their business customers are not going to take advantage of their services. On top of that, manually calculating and following up on credit purchases can be cumbersome, especially as business begins booming. However, nothing about the process has to be this way.
Apruve is a credit network designed specifically for B2Bs. By integrating their software with your store, you can easily extend lines of credit explicitly on your terms and completely automate the process. Instead of waiting on your customers, you can receive your full payment in just 24 hours. To mitigate the risk even further, Apruve checks customers through a database and adjusts their credit according to their previous behavior. This results in more transactions and less trouble for you and your finances.
B2B eCommerce Platforms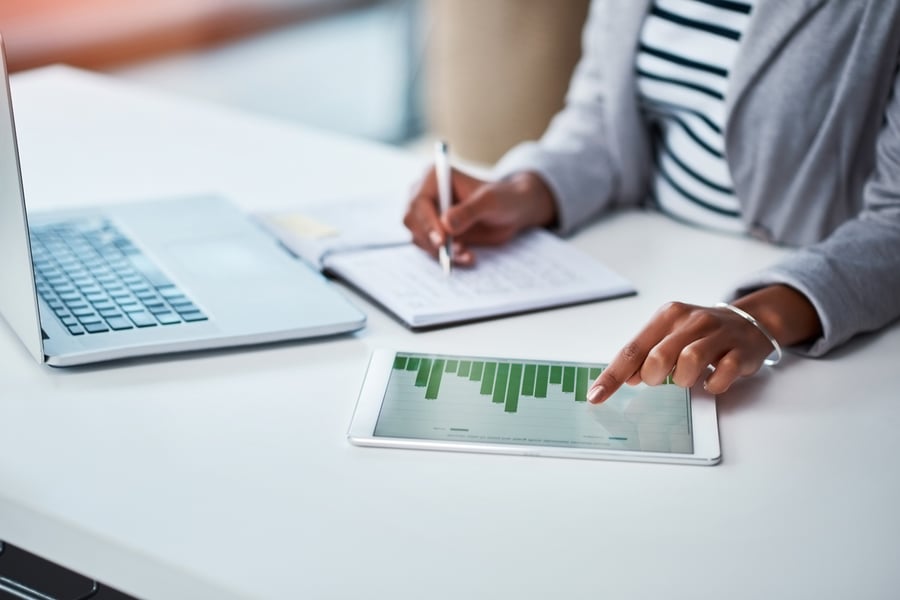 BigCommerce
BigCommerce is one of the more popular eCommerce platforms out there, and many B2Bs have turned to this company for creating their own online stores. The platform offers some built-in features that businesses of any type may find useful, including bulk pricing, advanced search, and strong security. With any of the third-party tools that you use, you can automatically sync their data with that of your website. Speaking of automation, recurring customers can save their information and make repeat purchases if you enable the re-ordering feature.
Much of the appeal comes from the many apps and services that can integrate with it, rather than from the software itself. Third-party support is important to the BigCommerce experience — perhaps, unfortunately, too much so. Users already pay high monthly prices for the platform, and they should not have to pay for basic tools that should have been part of BigCommerce from the start. Even though they have quite a few apps that can help a struggling B2B eCommerce store, you may want to consider using a platform that includes more built-in B2B tools.
InsiteCommerce
Founded in 2004, Insite Software has grown greatly as a company over the past 15 years. Their signature solution, InsiteCommerce, is robust enough to serve as a platform for many different types of online stores. That includes B2B businesses, whose needs can be more complex than and distinct from those of B2C counterparts. Insite Software claims that their eCommerce platform, though also designed for B2C stores, is flexible enough in its design that it can fill those needs.
On the negative side, InsiteCommerce has an extensive learning curve, and customization can be quite tricky. This may prove discouraging to store owners who have less experience than others with using eCommerce platforms. Those who also want greater control over the design of their site may find themselves settling for less than they could have on other, more responsive platforms.
Contalog
Do not be fooled by Contalog's name. Though it may have started out primarily as a digital catalog, it has since evolved over the past decade into a full-fledged "omni-channel sales platform." This idea of branching out allows its developer, Contus, to offer a variety of eCommerce resources, including inventory and order management software, a field sales app, and the aforementioned catalog. They can also provide software with features specially designed for B2B stores.
Then there is the matter of the price. Contalog's "Standard" price plan costs $99/mo, and it is the least expensive of the three tiers. The professional plan costs $199/mo, and even that extra hundred dollars will not allow you to use more than one add-on. This is a problem because the B2B Portal is one of them and many of the others are all but necessary for success, such as a connection to Amazon or the previously mentioned field sales app. For unlimited access to all add-ons, you would need to pay an overwhelming $299/mo under their Enterprise plan. Other platforms offer more features at lower prices and are much friendlier to smaller businesses than Contalog.
GoECart
We hinted at this earlier, but many aspects of running an online B2B business can be quite tedious and cumbersome. Extending credit to your business customers can be time-consuming enough on its own, and then you factor in tasks like converting quotes to orders and generating documents for shipping and packing. GoECart understands that the most valuable tools a B2B business can have — and some of the most valuable for any business, really — are automation tools. They provide plenty of them as part of their order management software.
With all that said, GoECart can also be unwelcoming to online businesses that only started recently, or that presently have low sales volume should be aware of pricing. Their Standard and Professional suites respectively come with monthly costs of $1000 and $1600 — several times higher than other platforms. For all that, some customers have still experienced consternation with various aspects of the software, specifically legacy code and data structuring. The former results in difficulty with customizing site design, while the latter refers to difficulty with getting comprehensive reporting.
3dcart
You may call us biased, but we wanted to save the best for last. 3dcart is dedicated to providing eCommerce companies with everything they may need or want, whether they are big or small, general or niche, B2C or B2B. To this end, the platform is filled to the brim with built-in features. Anything it does not provide can almost certainly be integrated from one of 3dcart's partners through the platform's voluminous app store — including several solutions on this very list. It also offers extensive customization on everything, from extensively editing how your website looks to utilizing more payment processors than any other eCommerce platform.
All of this means that 3dcart is an excellent choice for any entrepreneur interested in B2B eCommerce. The quick order pad gives customers the ability to input the stock keeping units (SKU) for multiple products and add different quantities of each to the shopping cart. This streamlines bulk ordering and helps customers find what they want without needing to jog all over your website. With 3dcart's software, you can also create customer groups for your shoppers, then assign different pricing and ordering rules for each of them. You can even offer one-click reordering for your loyal regulars. If you have any concerns, all customers have access to 24/7 live support with the company's software experts.
Any serious B2B enterprise would at least consider these ten eCommerce solutions. Though they represent a small selection of the many platforms and apps that cater to online B2B stores, they are among the cream of the crop. The best part about these solutions is that you do not need to pick just one. Many of them are compatible with each other, and connecting several with your store can significantly pay off in the long run.
As you decide which ones to use, just focus on observing how well each one meets the specific needs of your store. If you stay attuned to that, you cannot go wrong with running your business — nor with serving the specific needs of your business customers.