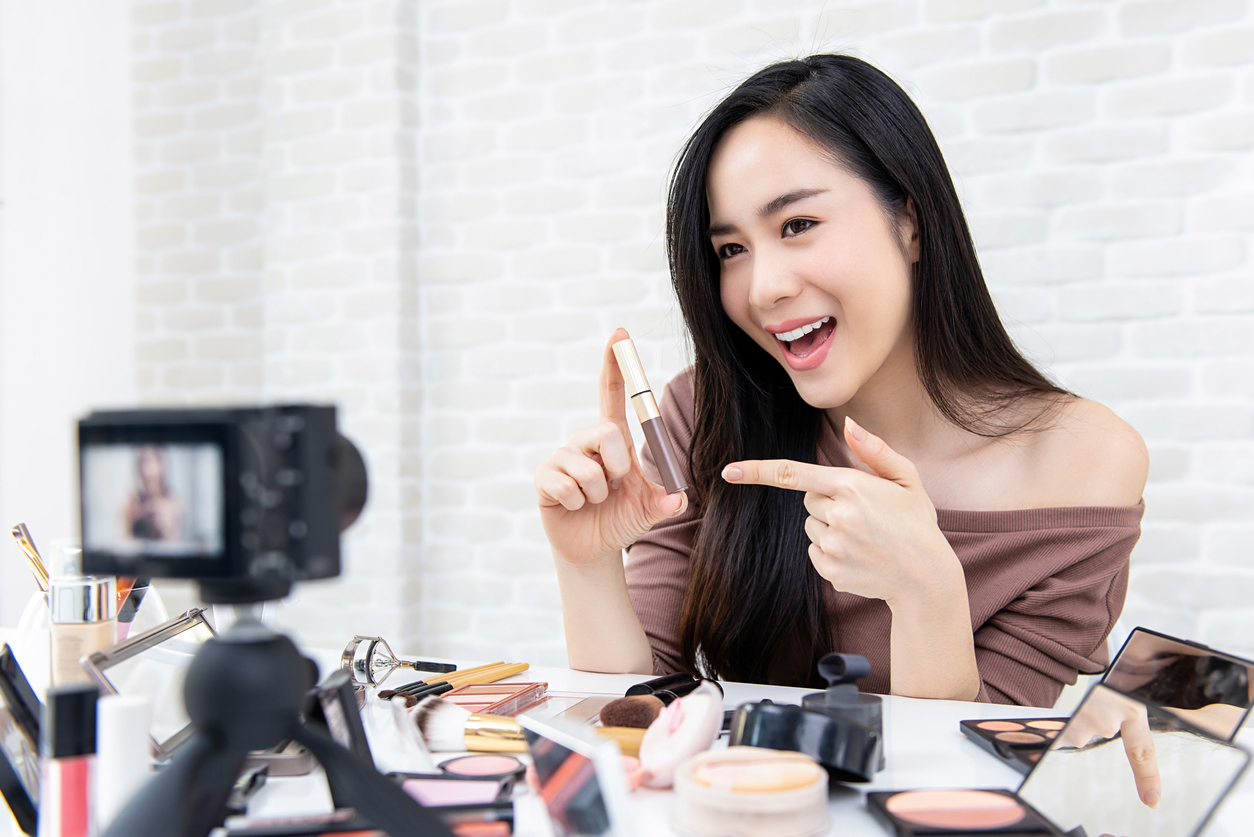 From traditional TV commercials of the 1970s to today's YouTube, video has turned into a staple of our everyday lives. Not only is it a convenient way for customers to consume content, but video marketing also offers businesses an amazing shareable medium to reach their target audience.
According to Inc, about 90% of people find videos helpful when deciding to make purchases and almost 64% of users are more likely to buy a product after viewing a video.
A new study researched by Cisco predicts that, by the end of 2019, video will represent more than 80% of all internet traffic; for the United States alone, it will be over 85%. These stats simply show how important videos have become today to market a business – especially when it comes to eCommerce.
Not only does video build trust among consumers, but it also helps people feel more comfortable when purchasing products. Apart from this, video marketing helps businesses convey their objectives, business goals, and what their products can do to their customers in an audio-visual medium. If you want your potential customers to understand all aspects of your products explicitly, you must incorporate video into your marketing plan. Nowadays, there are plenty of ways eCommerce brands can leverage video marketing by sharing it on different distribution channels.
In this post, we're going to discuss how eCommerce businesses can use videos to boost conversions and, ultimately, sales. So, without any further delay, let's get started.
Know Your Audience
Before you plan any video marketing strategy to grow your business, you must know your audience first. After all, knowing your audience helps you understand what content and messages people care about most.
Moreover, you should find out about what your target audience is looking for in a product. What are their most significant challenges, and what solutions and products they have used in the past?
You may also ask your customers what they like or dislike about your products. There are plenty of ways you can know your customers better.
For instance, you can take advantage of social media platforms, conduct online surveys, get customer reviews, and look at your previous purchases. Don't forget that knowing your target audience is key to giving them better services, which in turn results in stable customer relationships and more conversions.
Another way you can get to know your audience is by using custom short URLs to share your video content online. These custom short URLs (or branded links) have the capacity to collect a ton of click data which can point you in the right direction when you're mapping out your video marketing strategy.
Take Product Close-Ups
When it comes to conversion rates, there is nothing more powerful than a product demonstration. When done correctly, it helps customers see how their lives can improve if they buy your product. One of the best ways to demonstrate your products more clearly is to show your products from close-ups and different angles. It's been noted that videos showing products from various angels bring more conversions and shares, most likely because they give customers a better understanding of what they are purchasing.
According to a survey, around 42% of consumers like to watch product demo videos. Below is an example of a product video by StudioEpicMind featuring a diamond engagement ring.
The video shows the ring from diverse angles and provides a close-up view. Always remember that close-up videos give viewers a detailed and intimate look. Therefore, this video gives viewers a better understanding of what the ring looks like.
Add Emotion to Your Videos
One of the best things about video content is that you can convey your emotions to your audience powerfully and quickly, which can end up increasing the conversion rate of your videos. If you're using video to sell your product, show viewers how that product is going to make them feel. It is important to make viewers understand the pain point they experience without product.
Don't forget – most people make decisions based on emotions, not logic. Therefore, you must make them feel the right emotions associated with your products. By doing so, you will surely notice an increase in conversion rates. Perhaps this is the reason more and more marketers are talking about the benefits of emotive video marketing. Below are a few ways you make an emotional impact on your product videos.
Focus on Storytelling
Storytelling is one of the best ways to get an emotional response. Stories can help you share knowledge and information about you and your business. When you add a story to your videos, it can both resonate with your audience and convey emotions. It's important to remember that videos with great stories stay on your customers' minds for a long time.
Don't Make It a Commercial
Nowadays, people are tired of being pitched. Instead, they look for genuine communication. When a message smells like a commercial, people tune out. So be authentic, not cheesy.
Link Emotions to Your Video
Link emotions to your videos carefully. After all, your choice may influence how people will act after watching your video. According to science,
Sadness helps us to connect
Happiness makes us want to share
Fear or surprise makes us desperate for something
Anger makes us more obstinate
Create Product Review Videos
Though there are numerous places where your prospects can check out reviews of you and your products, nothing is more convincing than video testimonials. Since it is quite difficult to fake video testimonials, potential customers are more likely to trust your video reviews as authentic.
Apart from this, videos are much more engaging than reading text reviews. When your prospects see those smiles on the faces of your existing customers, they'll be more willing to shop at your online store.
Create Entertaining Videos
We all love being entertained, don't we? When we put entertaining elements in our eCommerce videos, they get shared quickly and sometimes go viral. Remember: viewers lose interest over time, so make sure your videos are short and entertaining.
Proof of concept is quite important when producing an entertaining and engaging marketing video. Therefore, get your idea straight first. If your plan is not set out correctly, you may waste a lot of time and money.
Moreover, it's necessary to understand the sketch of the entertainment world. Get to know what makes a video entertaining. To understand this, you will need to do adequate research. If you need some real insights, you can speak to your kids about which videos they prefer. They are not your target audience, but they will give you an idea of what type of content you can produce to bring some entertainment.
Film Expert Interviews
If you want to build authority in your industry, this method alone can help you a lot. When you interview experts about your products or a subject that your target audience prefers to see, you build authority in your industry. Nowadays, people love to hear about upcoming trends and learn about new things from the best of the best; interviews are one of the best ways to give your audience such content.
Apart from this, interviewing experts may even broaden your reach if they share your videos with their own audience.
Go Live on Facebook or Instagram
With options like Facebook and Instagram Live, there is no need for your videos to be pre-recorded. Just log into your social media account, plan your message, and go Live. Live videos are not only a great medium that can be used to talk to your followers in real-time, but they also provide detailed information about your product. Often, live videos are accompanied by a live chat that you can use to answer questions about your product or service as they come in, improving the level of trust and transparency you can have in customer relationships.
Create "How-To" Tutorial Videos
"How-To" tutorial videos are considered exceptionally helpful in showing your customers the real value of your product. With the help of such videos, you don't just convey to your customers what your products can do, but you also help them understand all aspects of your product virtually. Apart from this, you can also highlight different uses of your product. For example, Breville, an Australian brand of home appliances, has uploaded a series of videos on YouTube demonstrating different ways to use their precision brewer. One of the videos from that series is about Cold Brew.
Create Set-Up Installation or Manual Videos
Today, no one would prefer to read a lengthy manual. By creating a product set-up and installation video, you can briefly explain to your prospects how to set-up their new product.
Also, users keep searching for information about the products they're already using. If you can create videos around those queries and questions, such videos can drive more traffic to your YouTube channel or eCommerce store, ultimately boosting conversion and sales.
Conclusion
Over the years, videos have become one of the most crucial tools for eCommerce businesses to boost their conversions. Using videos, they have started promoting their products and services in a more engagement-centric way. According to an article published in Small Business Trends, video generates almost 12 times more shares than image and text combined.
So, if you are planning to take your eCommerce business to the next level and want to make a mark in your specific industry, you must incorporate videos into your marketing strategies. We hope this guide provided you with some unique tips on how to use videos to boost your conversions.