The question "how to boost eCommerce sales" stings virtually every business owner, whether you're a beginner or seasoned. Nowadays, there are a huge number of tips and tricks to impact sales rates. Some are more efficient and effective than others, so it can be difficult to determine the best strategy for boosting your sales numbers.
Before we began writing this article, we've thoroughly gathered consumer habits and the latest trends in eCommerce. Next, we analyzed them meticulously, which enabled us to compose a list of tips on how to boost online sales that just works. You're welcome to see these tips below.
Top 10 Ways to Boost eCommerce Sales
For your convenience, we distributed all the tips on how to increase online sales into two groups: development and marketing, which accordingly requires engagement. Let's look at both of them below.
Development Tips to Boost Sales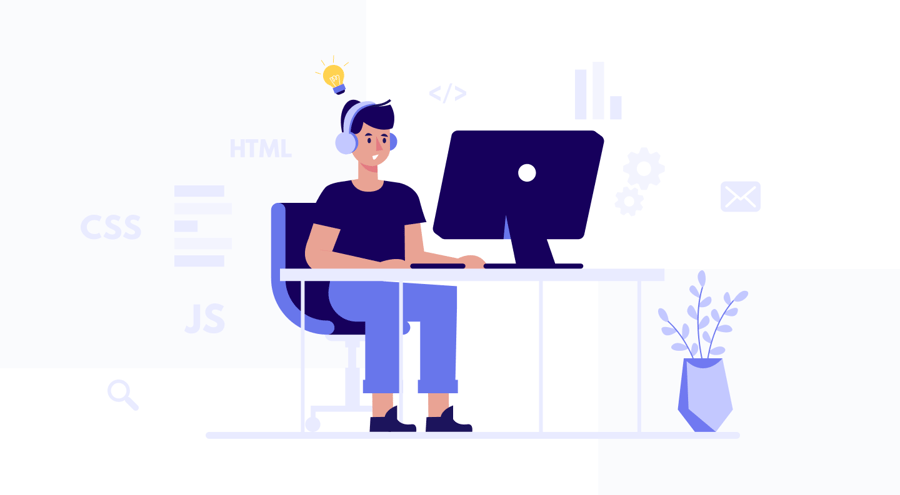 1) Mobile Optimization
Currently, around 79% of customers make purchases via their mobile devices. Specialists claim that this figure is about to grow only in the next few years. Consequently, it's important make sure that your website looks and works fine across all major devices, browsers, and platforms.
You can ensure that your website is well-optimized by running simple manual testing procedures. Take your smartphone and check how your website looks and works. Is every element is in its place and works as it should? If yes - be sure that your customers will appreciate it and won't miss a chance to make a purchase from you via mobile devices!
2) Implement a Blog onto the Website
Though blogging tool implementation is often overlooked when it comes to boosting online sales, it's a super-powerful method! The point is that blogs are just perfect for telling the visitors about your niche and the products you sell, growing your store's authority and, consequently, increasing your sales rates.
You can add blog functionality to your website in many ways. To date, the most popular method is WordPress blog embedding. This solution is used by many eminent eCommerce websites. WordPress blog is free, powerful, and its implementation doesn't require any coding skills from you.
Some eCommerce platforms, like Shift4Shop, come with a built-in blogging platform that you can use for your online store. This way, you won't have to use a third-party service for blogging – it's ready to go without extra effort required.
3) Optimize the Page Load Speed
Nobody wants to wait for years until the page loads – especially your customers. According to the latest studies, with every second that the website loads you lose 10% of potential clients. This makes performance optimization procedures a solid contribution to customer satisfaction, which inevitably results in sales rates growth.
To check if your website is well-optimized, you can turn to popular performance analytics tools. We recommend you to draw your particular attention to such stars as Google PageSpeed Insights, GTMetrix, Pingdom. To date, these tools are considered to be the most effective ones. Such a step enables you to obtain a detailed impression of how successful your eCommerce website is in terms of performance.
4) Make Navigation Clear
A well-known fact is that clarity has always been an essential component of the shopping process convenience. The situation where the customers have to play hide-and-seek trying to find appropriate products is very daunting, leading customers to interrupt the shopping process. However, if your website structure is clear enough, this will never happen!
How can you make your navigation clear? Well, you need nothing but common sense. Just put yourself in the shoes of your customers and imagine that you're seeing your website for the very first time. Do you have any concerns about understanding the website structure? Do you need to think hard on how to find a needed item? If your answer is yes - you've got some room for improvement!
5) Optimize the Checkout Process
The problems with the checkout page commonly arise when the consumer struggles with filling out all of the required fields, understanding the checkout structure or trusting the payment process security. By focusing on these issues, you'll be able to make your checkout page frictionless, which will be highly appreciated by your customers.
To date, most of the checkout processes provided by default are not optimized enough to provide a seamless user experience. That's why we'd like to recommend that you consider a custom checkout page development. Opting for custom development checkout, you'll get a chance to deliver the best checkout experience possible and, in turn, encourage your customers to come back to your store again and again.
Marketing Tips to Boost Sales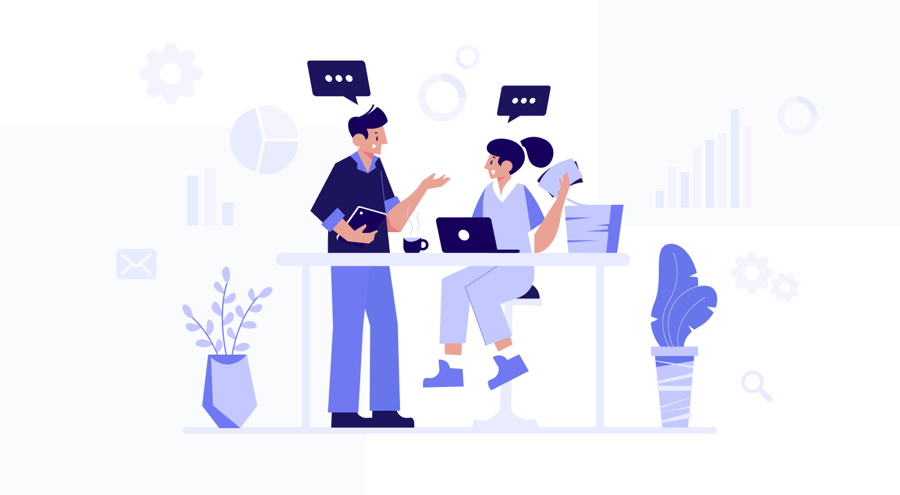 1) Employ Customer Testimonials
Lack of trust is an eternal problem in eCommerce. Customers are still a bit skeptical when it comes to purchasing products online, which makes them hesitant. The best solution to overcome this obstacle is social proof implementation. Let your customers express their opinion about the purchased products – this is a straightforward way to increase eCommerce sales on your store.
To date, the best way to provide your customers with an opportunity to express their feelings about products being purchased is through rating tool implementation. We recommend you to draw your attention to the most highly respected solutions, among which are Trustpilot, Feefo, Kiyoh, and Bazaarvoice and many more. You can add a chosen rating tool to every product page to give your customers the power of voice.
2) Use the Fear of Missing Out (FOMO) Strategy
Time-sensitive offers work particularly well among many types of indecisive consumers. Nudging them to make a purchase right then and there, FOMO converts more visitors into customers. By creating a sense of urgency, you'll get a chance to grow your sales!
The most efficient way to employ fear of missing out is placing the banner on the home page or in the header. The banner should clearly demonstrate what the threshold is for obtaining some benefit.
3) Utilize Great Product Pictures
Nobody can deny the fact that product pictures are an international language of eCommerce. Qualitative and bright, they are the first focus of attention for customers and gives the main first impression of the product. The more informative and professional the product images are, the more attractive the product is – that's it. So, we recommend that you concentrate on making outstanding product images. This step is also advantageous for search engine optimization, since it can dramatically improve traffic to your eCommerce site.
When it comes to requirements for the product images, make sure that they're simple and clear. They should have high resolution and be informative enough to see all the meaningful details of the product. You can use default product images provided by your supplier; however, we recommend that you to make an effort to take your own photos. This way, you'll get unique product pictures all in the same style, which will facilitate your authority and sales rates growth.
4) Email Marketing
The eCommerce sphere still has some concerns in terms of personal interaction. Lack of personal touch affects the customer experience, which results in a high abandonment rate. Thus, building a strong email marketing campaign is a surefire way to affect your sales rate. The only advice here is to maintain a balance between what's helpful and informative and what's obsessive and spammy.
You can start by searching for some well-tried email marketing strategies. We recommend that you draw your attention to those which have already proved their efficiency and use their strategies for implementing your marketing approach. One more recommendation for you is to never hesitate to try new tips in this sphere – who knows, maybe the next one will be your key to success!
5) Create Outstanding Copy
Ideally, the product descriptions should work in a pair with the product images. Consequently, if your product images are amazing, your product copy should be the same! Thus, we recommend that you try writing helpful, unique and creative copy of the products you sell.
In order to get distinctive and eye-catching copy for your website pages, we recommend that you consider reaching out to a highly-qualified copywriter. True specialists in this sphere can add a spark to each piece of copy and ensure that your customers will enjoy reading it.
Summing Up
In this article, we reviewed tips to increase eCommerce sales that are considered to be the most efficient tactics to date. However, you should keep in mind that every eCommerce business is totally unique, requiring an individual approach for every company's strategy. Therefore, if you'd like to get the best result possible, we recommend that you reach out to a professional development agency, which has a proven track record of boosting sales rates. They will be able to design a custom sales boost process according to your needs, budget, and current state of affairs. We wish you good luck!