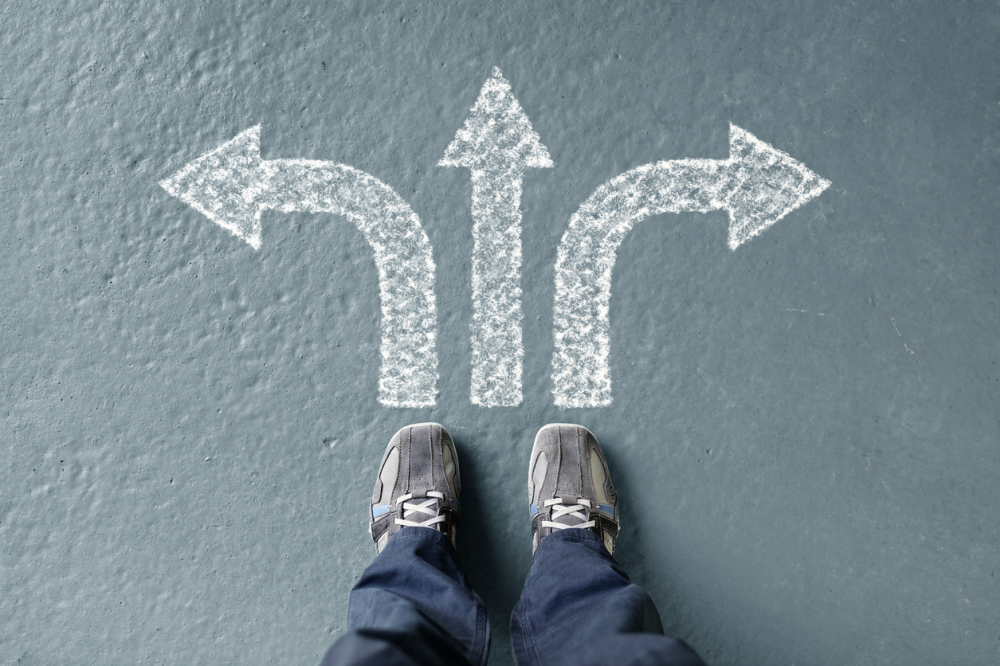 We know that multichannel shopping is the new norm. In fact, almost 75% of today's consumers are multichannel buyers, and people who shop on more than one channel spend an average of 4% on in-store transactions and 10% more on online transactions than single-channel shoppers.
What's more, customer retention rates sit at 89% for multichannel businesses compared to just 33% for single-channel businesses.
In other words, choosing a multichannel sales strategy is beneficial both in terms of order value and customer loyalty.
Want to make multichannel sales and supply chain modernization a reality for your business? Download your free copy of The merchant's guide to multichannel sales & global growth today.
So, where should you start when it comes to multichannel selling? Here are some of the features, pros, and cons of different sales channels.
Online Marketplaces
Establishing a store on online marketplaces such as Amazon, eBay, Walmart or Lazada tends to be most beneficial for businesses that sell products with mass appeal. However, competition is also usually higher, so it's critical to implement a multichannel pricing strategy in order to strike a balance between maintaining a competitive advantage and keeping a healthy profit margin.
Pros
Instant access to a large customer base
Helps establish brand credibility
Ability to sell 24/7
Access to Amazon FBA if on Amazon
Cons
High level of competition
Potential for lower profit margins
More difficult to establish a USP
Cost: Low
Effort: Low
Return: Potential for steady revenue with the right sales strategy.
B2C eCommerce Store
Cutting out the middleman by operating your own retail Commerce website not only gives you access to healthier profit margins but also a higher degree of control over your sales and marketing strategy. However, because you don't have access to an established customer base (like you would by selling via an online marketplace, for example) you also assume the responsibility of building brand awareness.
Pros
Full control over your product, sales, and marketing strategy
Ability to sell anytime, anywhere
Lower over head costs than a physical store
Cons
The onus is on you to build a customer base
Can be difficult to establish credibility
Potential for increased administration
Cost: Moderate
Effort: Moderate
Return: Potential for significant sales with the right marketing strategy.
B2B eCommerce Store
At the height of the eCommerce era, many B2C businesses are exploring the option of a B2B eCommerce platform as an additional revenue source. While wholesale customers tend to be fewer in number than retail, customer relationships are also usually longer-lasting and thus higher value.
Pros
Potential for long lasting customer relationships
Potential for higher average order volumes
Full control over your product, sales, and marketing strategy
Ability to sell anytime, anywhere
Cons
Typically more difficult to grow a customer base
Potentially lower profit margins selling in bulk
Cost: Moderate
Effort: Moderate
Return: Potential for stable returns once a solid long-term customer base is established.
Physical Storefronts
Bricks and mortar aren't dead yet, in fact in some industries they are experiencing a renaissance including experimentation with pop-ups. A physical store provides an unparalleled opportunity to engage customers face-to-face and gives customers an opportunity to see and feel products before purchasing – but maintaining a brick-and-mortar store also comes at a high cost.
Pros
Opportunity to connect with customers in person
Ability to physically showcase products
A prime location can be hugely beneficial for sales
Helps build brand credibility
Cons
Significantly more expensive than online channels
Need for more resources e.g. staff and utilities
Restricted opening hours
Cost: High
Effort: High
Return: Returns could be healthy but the risk and cost is also high. Ongoing success is reliant on a number of variables like location, running costs, the changing market, brand strength etc.
Social Media
If you're looking for a fresh and powerful way to sell your products, consider using social media as a sales channel. Utilizing the beneficial features of these social platforms can do more than just advertise your business. The Facebook Shop and Instagram shoppable posts allow businesses to sell their product directly on the site—and buyers to purchase even while on mobile.
Pros
Reach new and precise audiences thanks to targeting
Automation tools give a "set it and forget it" opportunity
Highly visual for maximum sales opportunities
Builds trust with your audience
Gives opportunity for direct interaction with customer base
Cons
Social media is an always-on channel
Customer feedback can be both good and bad
Requires understanding of new technology and platforms
Cost: Medium
Effort: Medium
Return: When done correctly, social media ROI can be quite high. However, without thorough knowledge and time investment, it could end up being more trouble than it's worth.
Tying operations together with multichannel data management
As with any business venture, adopting an effective multichannel sales strategy relies on utilizing the right tools to enable smarter multichannel inventory management and a strong supply chain ecosystem.
An integrated inventory management system such as TradeGecko acts a Single Source of Truth (SSOT) for all your data, which is especially important as your business model becomes more complex. Centralized operations lead to a better customer experience and also provide a solid foundation for growth as you continue on your multichannel journey.
---