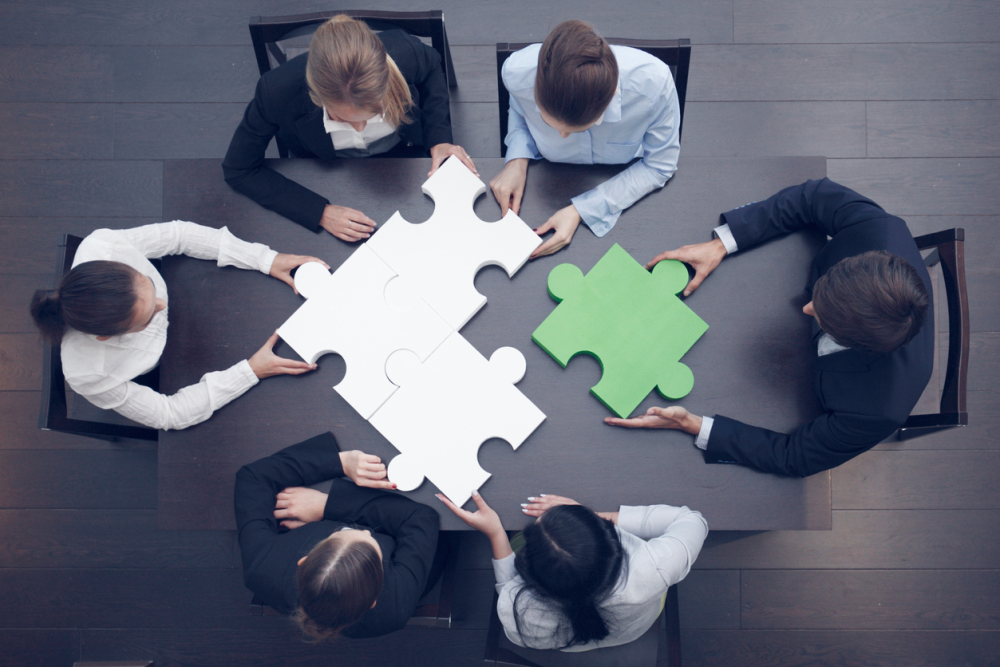 In November 2018, Apruve released its 2018 E-Commerce Apruval Rating Report, detailing the state of B2B companies within the world of e-commerce.
As we surveyed a variety of B2B companies and their customers, we focused on answering more than a few questions, such as:
Who is the modern B2B consumer?
How do they act when engaging with B2B companies? What do they want from these entities? Why?
How are most B2B companies faring in terms of providing for the needs of their customers? What are their strengths? Where is there room for improvement?
As we'll discuss throughout this article, some of the data we uncovered was...well...a bit disheartening. It turns out, there are more than a couple ways in which the majority of B2B companies are falling short in terms of meeting the needs of their clientele.
However, this isn't necessarily a bad thing. To be sure, the fact that so many companies aren't meeting their customers' expectations means that your organization can easily stand out amongst your competition…
That is, as long as you fill in the gaps they've been missing out on.
In this article, we're going to dig into four of the most vital ways in which B2B companies are failing their customers, and explain what you can do to fix these issues within your own organization.
As we said, there are a number of areas in which B2B ecommerce websites aren't exactly doing things as their customers have hoped (or, by now, expected).
The main areas we're going to focus on today are:
Attending to the needs of mobile consumers
Developing high-quality video content
Soliciting and presenting product reviews
Embracing the advanced features e-commerce has to offer
Let's dive in.
1. Serve the Mobile Customer
It's no secret that mobile technology has all but taken over the modern world.
And, with the digitally-native millennial demographic now comprising half of the B2B consumer base, this trend is absolutely going to continue.
(Not to mention that older generations, too, are hopping on the mobile bandwagon. According to our research, 60% of baby boomer-age B2B consumers see mobile technology as an important part of their professional duties.)
Despite the ubiquity of mobile technology, though, less than 55% of the organizations we surveyed offer a mobile-responsive website for their consumers to check out. Even worse, only 13% of these companies have a mobile app available for download.
Needless to say, these companies are leaving a lot of potential value on the table.
Now, you may have heard from a variety of sources that mobile-first is the way to go (that is, because mobile use is so prevalent, companies should shift toward creating websites for mobile devices before they create the desktop version of their site).
This isn't necessarily true, as Jeremy Miller points out in his article, The Myth of Mobile First, Especially for B2B Brands. The truth is, it really depends on your customers' expectations, and the way in which they engage with your site.
That said, you simply can't afford to ignore your mobile customers completely. If your mobile site isn't up to snuff, your potential customers probably aren't going to take the time to visit it using their desktop; they're simply going to navigate to your competitor's site right away.
At any rate, there are a number of factors to consider when optimizing your site for mobile devices:
First and foremost, you need to make it easy for visitors to navigate and engage with your site on their mobile device. This means:
Making fonts large enough to see, but not so large that they take up the entire screen
Making links, buttons, and calls to action "thumb friendly."
Paring away at "extras" on your site's pages that you've included in the desktop version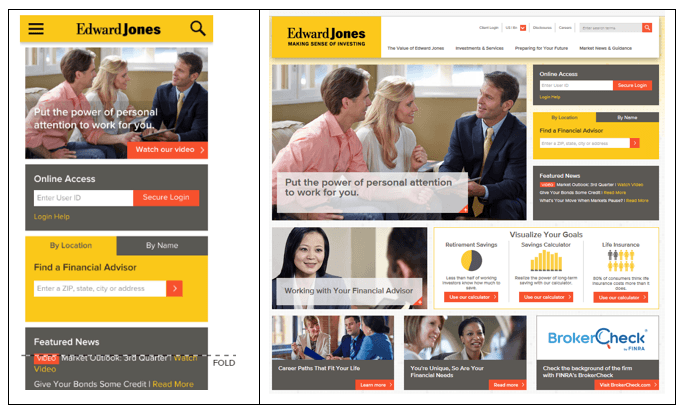 Notice the differences between Edward Jones' mobile and desktop sites.
Source
Additionally, you'll want to include some mobile-specific features within your website's mobile version, such as location services and tap-to-call functionality.
Along with creating a mobile-friendly version of your site, you might also consider developing an app, as well. Such an app can essentially act as a ecommerce portal for your customers where they can accomplish a variety of tasks, such as:
Finding specific info on a product
Keeping track of their transactions, placing orders, and scheduling reorders
Connecting with your support team as needed
It's also worth mentioning that those who download your mobile app are almost certainly among your top prospects and most-valuable clientele (since they've gone so far as to make your app a permanent fixture in their smartphone). That said, you'll want to take special care to collect in-depth information into how they use your app, as well as how they engage with your brand overall. Not only will this help you improve your mobile-specific services, but it will also enable you to better cater to those who provide your company with the most business.
2. Create and Showcase Video Content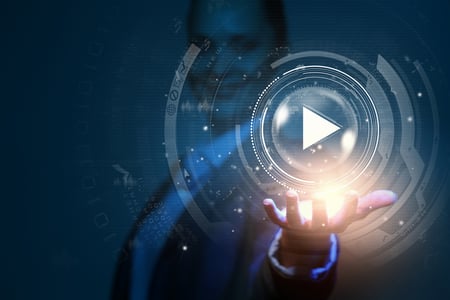 You already know how important proper product photography is for engaging leads and nurturing them toward conversion.
But, perhaps you haven't considered taking things a step further by creating video content to be displayed on your e-commerce website.
If you haven't, don't worry: you're not alone. According to our studies, only 18% of B2B companies use video content in some way on their websites. Oddly enough, more than half of these companies understand the importance of creating video content - even if they, specifically, don't do so themselves.
(It's also worth mentioning that nearly 70% of B2B consumers expect and/or appreciate when the companies they do business with provide video content on their sites.)
At any rate, there are two overarching ways in which you can approach video content-creation.
For one, you'll want to create videos focused specifically on the products you offer. These videos can simply provide views of your product from various angles and levels of zoom (to accompany your product photos), or they can show potential customers how your product or service works. Such product demos can be just what a potential customer needs to see in order to make a purchasing decision.
(Bonus points if you can get your customers to provide user-generated content showing them using your product in a real-world setting!)
Additionally, you might want to create videos that focus on your brand's story, purpose, and mission. These can be more "artistic" (as opposed to the more functional videos mentioned above), and can allow you to show off your brand's "voice" and personality. Furthermore, such videos give you a chance to truly showcase your company's dedication to your customers.
Since e-commerce is, by nature, a rather hands-off proposition, you'll want to use video as much as you can in order to bring your products and company to life in the eyes of your audience.
Showcase Reviews for Social Proof
You probably know that positive social proof is all but essential for generating awareness and trust amongst prospective clients.
But, perhaps you don't realize how valuable it can be.
For starters, 85% of consumers trust online reviews just as much as they trust recommendations from people they actually know. Additionally, after engaging with positive social proof, 73% of consumers place more trust in the brand in question - even if they have no first-hand experience with the company at all.
And now, the big one:
Displaying positive customer reviews can increase your B2B company's conversion rate by a whopping 270%.
At this point in the article, you probably won't be all that shocked to learn that only 40% of the websites we surveyed showcase product reviews on their individual product pages. Once more, the other 60% are leaving a lot of money up for grabs.
Again, if you don't yet showcase product reviews on your website, you'll want to get started as soon as possible.
The first step, of course, is to start soliciting and collecting reviews from your current customers. But, rather than sending out a single email blast to your entire mailing list, you'll want to solicit reviews from specific customers at specific times, such as:
After they've made a purchase and the order has been fulfilled
After a certain period of time has elapsed in which they've been able to utilize your product/service to success
After you've provided support or customer service to them for any reason
Now, depending on the circumstances, you'll want to be sure to call your customer's attention to a specific aspect of their experience. Using the examples above, you might choose to ask questions regarding the fulfillment process, their experience with your product/service, or your support team's ability to solve their issues, respectively. In turn, your customers will be more apt to provide specific feedback, rather than a generic pat on the back.
Once your customers respond, you'll want to thank them for doing so. More importantly, you'll want to acknowledge their specific feedback - be it positive or negative.
If the response was positive, you can simply thank them for the kind words, and perhaps discuss some of the ways you're continuing to improve in that area.
If the feedback was negative, you'll want to apologize for the poor experience, explain what you're doing to mitigate the issue in the future - and follow through in doing so. After you've made sufficient progress, don't forget to circle back to the specific customer who brought it all to your attention; thank them for doing so, and also keep them apprised of the changes you've made.
Finally, it's essential that you do not hide negative reviews. While it's obviously tempting to do away with any one-star reviews you may have received over time, doing so will make your organization appear dishonest (that is, everyone gets one-star reviews from time to time; your company is no different).
What you can do is invite your former one-star reviewers to provide a follow-up review once you've fixed the issue they had in the first place. This will prove to your potential customers that you're willing to not only acknowledge your shortcomings, but also prepared to face them head-on.
Embrace the Advantages of E-Commerce
Lastly, modern B2B companies absolutely need to recognize the specific advantages the world of e-commerce brings to both their organizations and their customers.
While the B2B company-client relationship has traditionally been more hands-on at pretty much all times, things are quickly changing. During our research, we found that 66% of B2B consumers would rather not "hold hands" with companies at all times throughout the sales process. Rather, most consumers prefer to be given the option to do most of the work on their own via self-service portals and the like.
This, of course, benefits the customer in that they'll be able to go through most of the sales process at their own pace - and simply request assistance when absolutely necessary.
On the company's side, this is also majorly beneficial in that sales and support reps won't need to help their customers through every tiny step of the process - freeing them up to dive deeper into more important issues.
The advent of e-commerce, of course, allows companies to automate a pretty decent amount of the customer journey. That said, it's essential that you provide your customers options such as:
The ability to save their cart and return to it later on
The ability to view their purchase history, compare pricing options, and schedule reorders and repeat orders
The ability to choose from a variety of payment options (both in terms of payment plans and means)
Also, as we just alluded to, you can also enhance your customer experience by creating a customer-facing portal, complete with a knowledge base, FAQ, and support ticket options. Again, this will allow your customers to quickly find the information they need on their own, and also to request assistance on an as-needed basis.
The main lesson to take away from this section - and the rest of this article, in full - is that most B2B companies have yet to truly embrace the value that e-commerce and digital technology can bring to the industry. But, as we said earlier, the shift toward digital isn't going to change course any time soon; those that resist the change are almost certainly going to be left behind.