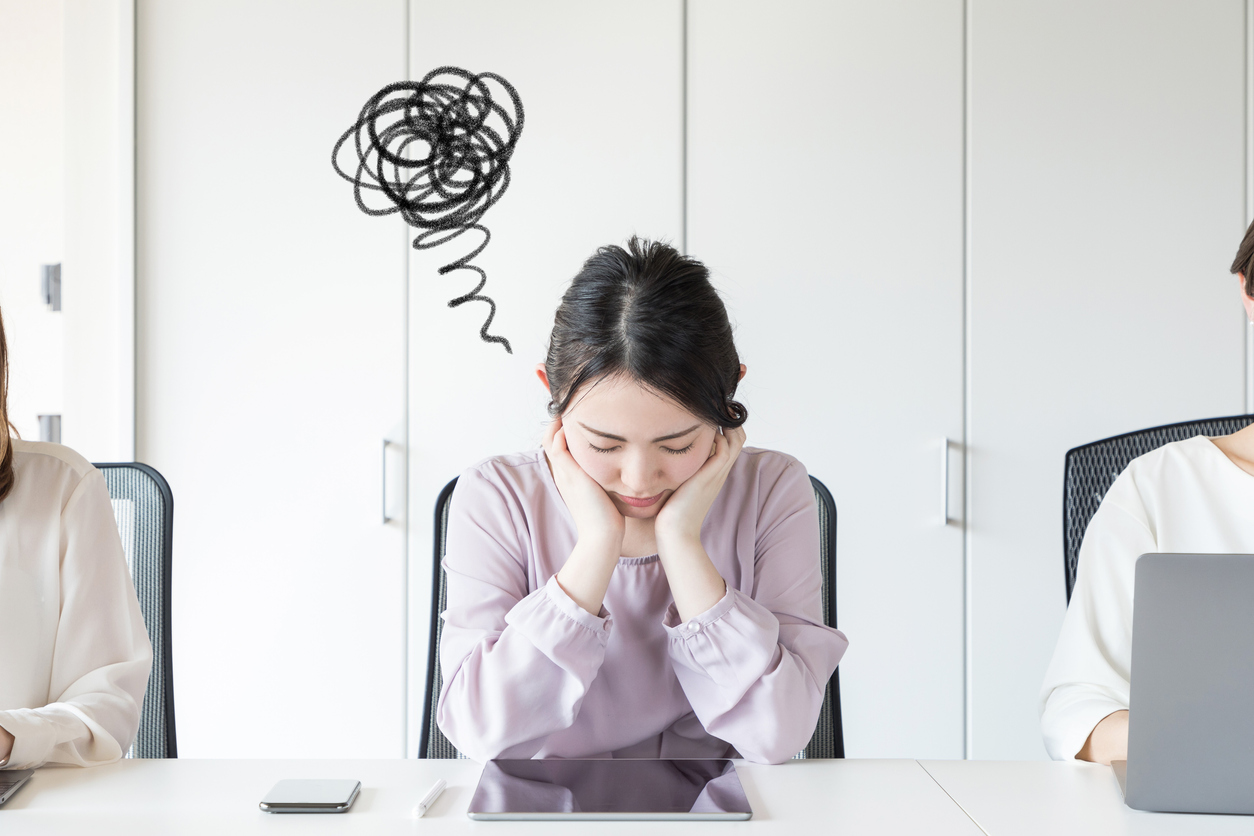 Here's an interesting question: where do customers like to shop? Today, they have a lot of options, such as retail stores, mobile phones, laptops and desktop computers, which allows them the comfort of shopping from anywhere they want. But, what's the platform that gives buyers the maximum comfort in shopping, and is where most conversions happen?
If you've been reading a lot of eCommerce headlines, you might be quick to answer with "mobile." But, to get a real answer to this question, a lot of thinking and observation is required to understand the true shopping habits of the customers. Predictions, assumptions, case studies, experimentation, testing, analysis, surveys, and data collection all are done to understand and predict the shopper's behaviour and to figure out what hurdles they might have been facing.
All this vital information can be used to improve your shopper's convenience while purchasing from your mobile eCommerce website by removing all the hurdles that keep conversions from happening.
The Reality of Mobile Conversions
Marketers and advertisers pay a lot of attention to data and statistics to find out what works best. They search the new trends and try to better understand consumer shopping behaviour.
Sometimes, the conclusions drawn from these observations are far from reality. One such over-hyped trend regarded mobile-first eCommerce. There was a lot of emphasis on the fact that the customers mostly shop from their smartphones or tablets. Hence, efforts were put into the development of mobile responsive website designs to make it more user-friendly; but, they mostly ended in vain.
It's important to check the reality of conversions happening through mobile. If you want to improve mobile sales and conversions, look for the reasons behind cart abandonment and ways to bring down the rate that it occurs.
Online shopping has increased in the past years, but what should be taken into account is that a lot of shopping-related online search doesn't convert into sales; average eCommerce conversion rates are only between 2.8% and 4.5%. You can easily understand that most of the customer's time is spent doing online search that's not converting into sales.
Last year, the prediction was that mobile conversions will increase a great deal. But, the stats showed a different outcome. Conversion rates for desktops were 4.81% while mobile conversion rates dropped even lower, turning out to be only 2.25%. These stats indicate that mobile sales have not grown as predicted.
These observations lead to the obvious question - what is holding buyers back from using their credit cards and completing a transaction from their mobile device?
Once you know what's putting off your customers, you can then design and optimize a better website for various mobile devices.
Why Are Shoppers Not Buying on Mobile?
The ultimate goal of all marketing and advertising is to make the customer aware of your products so that they can buy from you and prefer your brand over others.
Mobile devices promise an easy medium to reach out to your customers and get them to shop on your site from the comfort of their homes. To make this happen, your website and brand need to provide exactly what they want in the shortest time possible.
The major things that you need to implement on your mobile store are clear images, specific details, simply written copy, very easy search and navigation, an effective shopping cart, payment methods, and then a good check out process.
If you pay attention to buyers, they repeatedly complain about the following shortcomings of mobile shopping that stop them from making a purchase. You need to know what's bothering your customers in order to address these issues with innovative thinking and then design accordingly. Custom eCommerce website design is key to increasing mobile sales.
Let's focus on the reasons that customers get turned off and don't end up buying from your website through their mobile device.
1. Hurdles in Easy Payments
If shoppers are leaving your website due to difficulties in payment, then it's time to optimize your website's mobile version. Make it easy for your shoppers to pay you. Many eCommerce websites seem to miss this crucial point. This is the main hurdle to cross, as many shoppers complain that websites ask them to enter specific information and details that are extremely difficult to do in the smaller space of a mobile device (if the website's mobile version lacks proper spacing).
Additionally, multiple payment methods are not available on most online stores, which leads to cart abandonment at the last minute when the shopper had every intention of buying your product.
There's two main reasons why mobile transactions end up falling through at the payment stage:
Difficulties in Entering Details and Payment Information
When a customer comes to buy from your eCommerce store and they've spent time searching for the appropriate products, they don't want to waste more time in filling out forms that are unnecessarily difficult to navigate at the payment stage of the purchase process. It's challenging to enter a name, address, credit card number, etc. into the small screen if the site's design isn't mobile optimized. If your tap targets are inadequately placed, then that should be resolved.
No Easy Payment Methods
Mobile payment and digital wallet services, like Google Pay and Apple Pay, make it easier for buyers to pay on your website. Your mobile website should be able to accept multiple alternative payment types. Unavailability of easy and sophisticated payment methods can end up making your shoppers abandon their carts.
2. Unreadable Text & Unclear Images Without Zooming
It frustrates shoppers a great deal if they can't easily read the text and images on your website. If the visual elements on your site are indecipherable without zooming or scrolling, then your website will be marked as unfriendly to users in Google's eye. Your shoppers won't be interested in buying from a website like this. It's extremely important to make your website compatible with mobile devices.
Remember that mobile offers less space and a shorter view. Before purchasing, customers want to be sure that they're selecting the right item. Unclear images and unreadable text makes it hard to understand the product if the buyer is not previously aware of its specifics.
3. Cut Off Images, Altered Fonts & Unplayable Content
Not all websites are optimized for mobile devices and it shows up in the way these websites poorly perform. In a world where 60% of online browsing is through mobile devices, even the bigger companies seem to have no idea how their websites are performing on mobile. They need to check how their websites appear across all the major mobile devices, because if they don't, then images may be improperly sized for smaller screens, fonts may not translate properly across all devices, and mobile browsers may not be able to play video content.
You need to check your website as to how they are performing across various devices. There are tools that you can use to check if your site's elements translate well on mobile, such as Google's Mobile-Friendly Test or your browser's own Web Developer Toolbar. If your elements aren't responding well to the different screen sizes, then you must resolve this as soon as possible.
4. Slow Navigation & Loading Times
No one wants to shop around on a website that has slow loading pages. If your mobile page speeds are too long, then your site may end up making your customers unhappy and leave your site for a faster one. Inefficient page speed kills conversions, whether on mobile or desktop.
Ideally, your pages should load in one second. That's the page loading time Google developers aim for, but, shockingly, the actual time web pages take to load on a mobile device is between 8 to 48 seconds. Check your page loading time for mobile devices and aim to keep it below 4 seconds.
Shoppers also often complain about slow navigation between screens when navigating mobile sites. The inability to simply navigate to the next screen is frustrating for them. Additionally, finding coupons and discounts should not be tough on your website.
The multipage architecture of traditional websites is off-putting when translated into mobile. Navigation buttons and guides should be crystal clear and easy to understand so that customers don't need to hop back and forth between pages.
5. Security Fears
Security of data and private information is a major concern for buyers. This is one hurdle that blocks the shoppers from purchasing from your online store. As an eCommerce website, you must highlight your record of safety.
Most eCommerce sites don't emphasize the importance of displaying security features. This serves as a psychological barrier for customers that stops them from shopping with you. If you meet basic security requirements and clearly display them on checkout pages, then buyers will be more open to purchasing instead of abandoning their carts.
In order to keep your online store secure and make customers feel safe when making transactions, one of the most important things that you'll need to add is an SSL certificate, which adds HTTPS to your website URL. This is one of the best indicators to customers that your site is safe and trustworthy.
Conclusion
The defects in your website's mobile version are enough to make buyers leave your website without making any purchase. Check your website for these defects and, if any of these issues show up, then it's time for mobile optimization of your website.
It's no doubt that mobile has provided better reach to a wider audience, but doing it right is what ensures successful conversions. Optimize your website for the various mobile devices to ease the process of buying from your website.
If your website uses a hosted ecommerce platform like 3dcart, then your online store is already optimized for mobile. But, if you use an open-source platform like Wordpress or Magento, you'll need to hire a custom WordPress development company and Magento development company to optimize your website.
No matter how much you improve the shopping experience, cart abandonment is bound to happen. It's easier than ever to reach your buyers through mobile, but it's even easier for them to get distracted while shopping from their mobile devices.