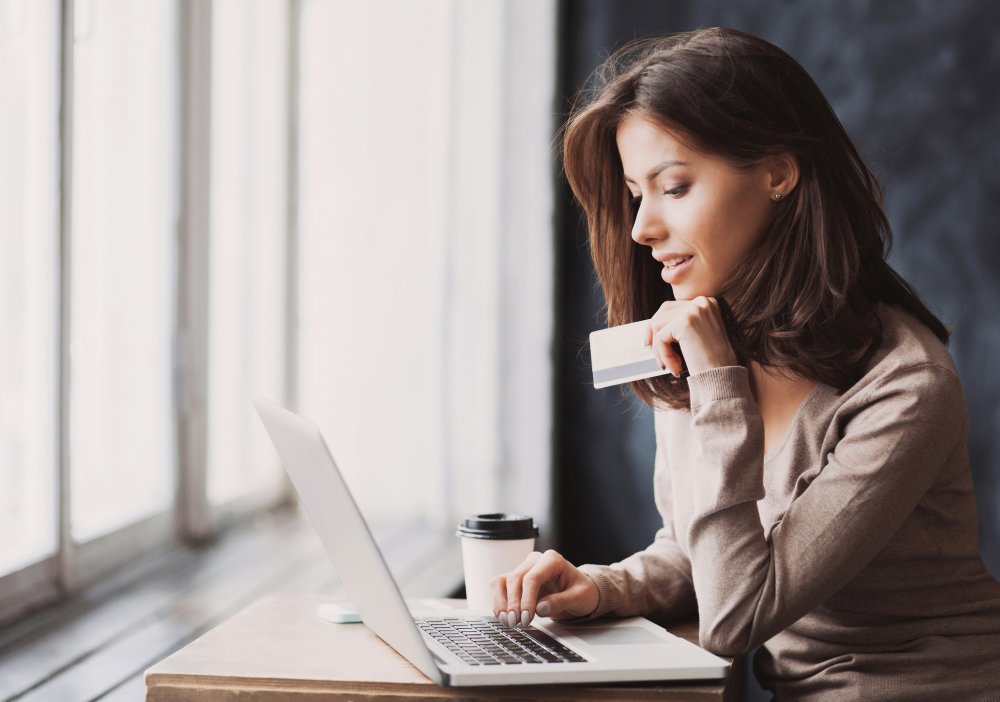 Online shoppers are a large and diverse group, and just like with any large part of the population, personal preferences vary greatly. If you want to widen your customer base, you need to be aware of the different options potential new customers will have an interest in.
Customers' personal preferences extend to their payment methods, whether for practical reasons, security concerns, or simple convenience.
Some shoppers prefer never to enter credit card information, while others want to use alternate forms of currency. All customers appreciate anything that shortens the checkout process and alleviates some of the hassle of online shopping.
You can provide customers with valuable options by accepting alternative payment methods in your online store.
In this article we'll review the five most popular alternative payments to consider.
1. PayPal
PayPal is one of the most popular alternative payment methods available. It provides shoppers with the option of maintaining a cash balance in their account and paying directly from it, drawing the funds from another source such as a credit card or bank account; or even finance with PayPal Credit. If the customer's PayPal balance doesn't cover the full amount of their purchase, it automatically uses one of the other funding sources as a backup. PayPal is also a common method of receiving payment — it's the method used for eBay sales, for example, and also allows money to be sent instantly between family and friends — so many PayPal users prefer to make purchases directly from the balance in their account.
Online shoppers like PayPal for several reasons. It prevents them from needing to enter credit card information when making purchases. This makes them feel more secure, as many people are hesitant to enter credit card numbers especially on eCommerce sites that are new to them. It also provides the convenience of checking out through a few clicks without passing any information along to the online store.
As mentioned, PayPal is a common method for receiving money, and many users rely on it. If you accept PayPal, your customers can use their balance immediately rather than needing to initiate a transfer to their bank account, which can take several days.
2. Apple Pay
Apple Pay is a secure payment method for iOS devices, and is becoming extremely popular — especially since over half of all online shopping today is done on mobile devices. Smartphones are the number one device used for shopping, and mobile-friendliness is one of the most important features an online store should have.
Apple Pay keeps a customer's payment information stored in the cloud, so even if their device is lost or stolen, there's no risk of their data becoming compromised.
eCommerce transactions are made through secure tokenization, so no sensitive information is passed to the online store.
Apple Pay also provides one of the quickest and most convenient checkout experiences in existence: a customer on an iOS device can buy with a simple touch of their finger. Plus, with the right eCommerce platform, Apple Pay can be integrated so seamlessly that it only appears on appropriate devices, and stays out of the way on all others. If the customer isn't using iOS, Apple Pay simply won't be visible to them.
3. ACH and eChecks
Despite the prevalence of credit and debit cards today, there are situations in which a customer will want to pay by check. The ACH (Automated Clearing House) Network provides a way for checks to be processed electronically, and usually much faster than a paper check can clear — although still a little slower than a credit or debit card. An eCheck is an electronic check, and it functions similarly to an old-fashioned paper check, only with the added convenience of automation and computer-assisted processing.
To pay by eCheck, customers do need to provide their routing and bank account numbers, but the ACH Network itself has very high security standards and is known for reliability. It's a good idea to provide a way for your customers to pay by eCheck, and a side benefit is that payments routed through ACH have some of the lowest transaction fees of all payment methods.
ACH also handles direct deposit and other electronic transactions, like automatic withdrawals and bill payments. Many other payment methods make use of the ACH Network for processing transactions. One example is Dwolla, which builds on ACH to create a unique payment service for transferring money directly between bank accounts, avoiding credit card fees.
4. Amazon Pay
Amazon Pay allows customers to make purchases on your online store using the payment methods they already have saved in their Amazon account.
By implementing Amazon Pay, you'll allow your customers the same convenience provided by other payment methods that eliminate the need to enter card information, while also allowing them to pay through a gateway known for top-of-the-line security.
Amazon is trusted by millions of customers, and you can extend that same trust to your own online store by connecting to Amazon Pay.
Amazon Pay can be a very attractive option for online shoppers. For one, if they shop online at all, they probably have an Amazon account with their payment information stored. Forming a connection in your customers' minds between your eCommerce site and Amazon is a great advantage. Plus, 93% of mobile shoppers have an Amazon account, making Amazon Pay another tool for building a truly mobile-friendly site.
5. Bitcoin
Bitcoin is what's called a cryptocurrency — it's a self-regulated alternate currency that exists only online.
Many more traditional retailers find the entire concept somewhat confusing, but Bitcoin is gaining popularity, in part because it's completely anonymous. The risk of any personal information being compromised is extremely low, and chargebacks are impossible. The value of Bitcoin does fluctuate, and the speculative market is one reason more people have chosen to invest in and use it.
Whether or not you should consider accepting Bitcoin depends on your customer base, as it's most popular among the technologically inclined. However, do keep in mind that its usage is becoming more common, and within a few years it may be much more in demand as a payment method. Some online shoppers already prefer it exclusively, especially if they're located in a country in which other popular payment methods are difficult to use. International transactions are one of Bitcoin's strengths: since the currency isn't tied to a government, the value is the same everywhere and exchange rates are a non-issue.
In order to accept Bitcoin, you'll need to connect to a processor like BitPay. Transaction fees vary among Bitcoin processors but are usually much lower than the fees imposed by other payment gateways. Bitcoin processors also provide a means for storing your Bitcoins and converting them into traditional cash.
More Alternatives
There is much more to learn about alternative payment methods and how much of a benefit they can be to your online store. It just makes sense: If you accept more forms of payment, you will appeal to more customers, and make more sales. But where do you start?
The eCommerce software you use for your online store can make a big difference in the ease or difficulty of accepting alternative payments. While deciding on an eCommerce platform, you should take a close look at its existing payment integrations and choose a solution that is easy to use with the payment methods you want to include. Having these methods built in will save you both time and money.
We've put together a free ebook to help you learn about alternative payments and digital wallets, and how to start accepting them as an eCommerce merchant. To find out more, check out this free guide below.