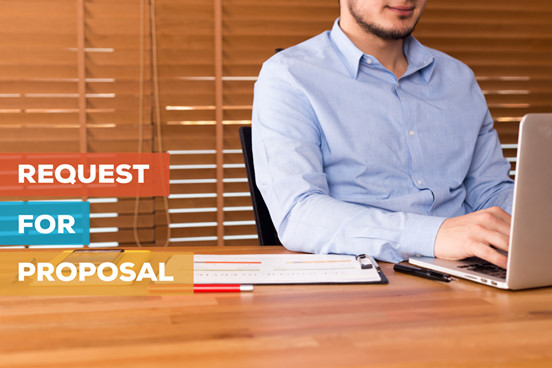 If you were perfectly happy with your current eCommerce platform, chances are you wouldn't have started reading a post with this title. Therefore, you weren't brought here aimlessly, so we are duty-bound to help you through the preparations for replatforming. Looking for a top-tier, enterprise-grade eCommerce software for your online store requires a few crucial questions to be answered upfront.
When it comes to the RFP (Request for Proposal), views vary on whether this document ought to be integral to evaluating potential vendors or not. Since we have found out what good looks like in terms of an RFP, let's clarify how it can affect the selection process.
How to Use the eCommerce RFP
The RFP (Request for Proposal) is an essential document, comprising of guidance notes and announcing the bidding process of eCommerce replatforming. RFP is meant to be all-encompassing and does not provide any columns for additional items or records. If you want to restrict the search to 5 or 6 prospective eCommerce solutions, or to just one outspoken leader, the RFP is an indispensable and objective checklist where the data of key importance will speak for itself.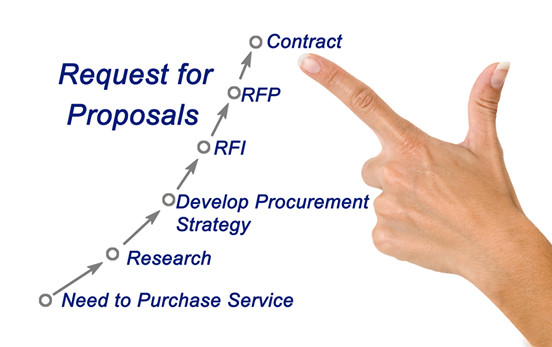 1. What Are The Points To Focus On?
Imagine you're dreaming of buying a house. Modern design and thoroughly thought-out furnishing to create a relaxing atmosphere, a spacious backyard perfect for family gatherings, a cozy fireplace, wood flooring, and much more for your convenience. Anyway, it's your little slice of heaven itself. And how can you make this dream come true? Using a construction company! But, get ready to be surprised and troubled, if the objective you give a real estate developer sounds like "I need someplace to live." Instead of the house of your dreams, it may turn out to be your worst nightmare. And, who's to blame: the company effectively doing its job or someone who can't be as clear as the answer to this question?
Before sharing the RFP publicly or sending it to a particular group of vendors, make sure you've compiled it in a way that lets you take a pick-and-choose approach to assessing the value of potential vendors on your terms.
Introduce your company and specify the necessary entity information. For a better understanding, the prospective solution providers have to know what they're dealing with. Describe the project and what you're aiming for, set up your expected qualitative outcomes and quantifiable goals, solidify intentions, but don't get carried away. Supply a list with the contact details to submit responses and questions.
Update the timeline tab with any deadlines and due dates for submitting the final response. Point out that no extension will be granted unless approved in advance and in writing.
Provide thorough and accurate instructions and requirements on how the RFP should be filled out. To put the shopping cart to the test, the formatting of the RFP shouldn't be changed as well as non-conforming responses to be considered.
Formalize your objectives on a priority basis and highlight the importance of each from the perspective of your business (must-have, important but not crucial, nice to have, etc).
2. Align Your Primary Business Goals
Issuing an RFP can be a daunting challenge for brands considering a new eCommerce platform to power their current enterprise-grade eStore. Get back to the basics, look inward, and perform a granular analysis across every level of your business to establish the critical Key Performance Indicators (KPI). Pay attention to both qualitative and quantitative reasons: fears, frustrations, limitations, lost sales, regular bugs, downtimes, and low conversions. Do one or more of these issues apply to you? If so, then dig through your internal pains, let it out, and allow vendors to cater for the functionality you need most of all to revitalize your commercial enterprise.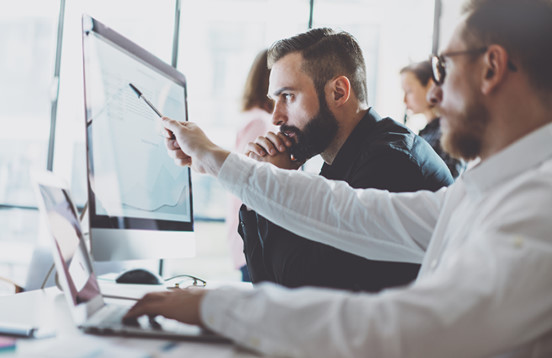 Briefly state what improvements you expect as a result of replatforming. To make the RFP's structure more balanced, comprehensive, and clear for people who come across your daily problems for the first time, provide exhaustive replies to these questions:
What is the central pain point you're looking to alleviate? Life in the commercial world may be tricky. Of course, every prospective shopping platform strives to put its strengths into the limelight in order to keep potential customers away from the weak sides. But, benefits are never the full story, and you should know that there is always a drawback. In terms of sparing both store owners and vendors from the courtship process, the RFP is far from a fool's errand.
What drives your decision to migrate and what is the deadline for a relaunch? Draw attention to the problem and talk through your overview rather than describe the vendor you're looking for.
Remember that a task agreed upon with a tentative timeline will be completed a few times faster than an objective assigned in a "light party" manner. Don't set a deadline to ensure that a deliverable never gets done.
What are your essential business objectives for eCommerce migration? The way you sketch them out is particularly important. Explain your goals in simple terms and rank them in order of priority: reducing costs of ownership, increasing revenue by 30%, improving efficiency. By setting the direction of their efforts, you push agencies to think outside the box and come up with a lifesaving decision that meets your unique demands.
What's the cost of your current store operations? Try to cover all of your spending and calculate the total cost of ownership as accurately as possible. List out both initial and ongoing expenses: development, hosting, flat monthly fee, security, servers, design, extensions, bug fixing, custom development, licensing, content delivery network, etc.
What third-party integrations, advanced tools, and in-house software do you consider to be must-haves? Compose a list of extensions, along with the sufficient technical background if necessary:

Point of Sale System
eCommerce Site Search Engine
Checkout and Payment
Closed-Source Software
Third-Party Logistics
Online Merchandising Software
Omni & Multi-Channel Integrations
Retail Inventory Management
Warehouse Management System
Supply Chain Management (SCM)
Additional requirements such as navigation, design and templates, analytics, customer management, social media, email marketing, SEO, hosting, security, etc.
3. How To Structure Your RFP
Following the questionnaire, a more granular and intensive process begins. Apply a constructive and streamlined approach to outline the questions regarding the web experience management capabilities, all the way down to eCommerce-centric capabilities. You have to make yourself understood, so it's better to be safe than sorry.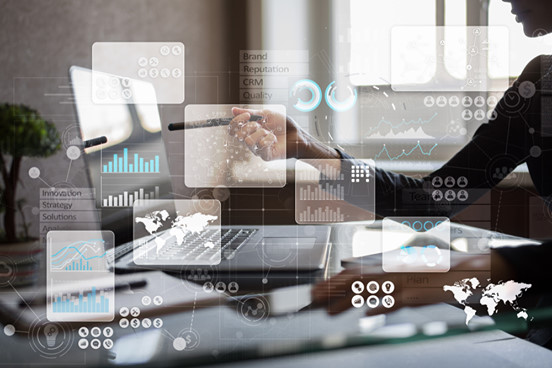 Company Profile
Jump back to section one and introduce your company. Feel free to highlight the distinct phases of your business evolution: starting point, tough times, sustainable growth, and stagnation. The smallest detail can inspire potential vendors with promising ideas.
Drop a line concerning your business ideology and core values. This statement may be supported by the documentation, your privacy policy, organizational philosophy, and moral code.
Stakeholders
Provide contact information for reaching out. After the RFP has been completed, a few nuances have to be specified; that's why an inverse relationship has two purposes: to list the staff who will be involved in the decision-making process and apply a more personalized approach to respondents.
Core Functionality
Perform an in-depth analysis of the requirements mentioned above and list out your must-have or must-integrate features. Based on your answers, point out some unique customizations, product configurations, third-party extensions, and partners you're interested in.
Formatting Requirements
The tighter you are about the submission format, the more straightforward the evaluation will be. Establish strict rules and regulations for the RFP, follow a question-answer or requirement-response structure, and create a minimum and maximum word count to match the potential vendors on equal footing.
Evaluation Criteria
Create your standards to compare the relevance of your respondents' answers. Use a point-scale system to prevent any confusion.
Wrapping Up
Our guide is much more simplified compared to all the instructions found on eCommerce forums. It is brightly planned, requires minimum efforts, and no tech experience both from experienced users and newbies.
Overall, the RFP will drastically reduce your concerns and frustration, since you'll be pointing out which deliverables your commercial enterprise puts first. This document is the first step for brands considering replatforming. That's why it needs to be well-thought-out, reflect your business reality, and set the right direction. Like the saying goes "A good beginning is half the business."
If you've already issued your RFP, evaluated all the potential solutions, and come up with a smart decision to migrate to 3dcart, then consider using Cart2Cart: a certified automated migration service that partners with the market-leading vendors. This tool guarantees full-scale data transfer results with no programming skills required. All the data will be kept perfectly safe and secure.
Either way, when it comes to replatforming, this multi-layered approach is strongly recommended to avoid the danger of pitfalls. But, the end justifies the means, so don't be afraid of sweeping changes.