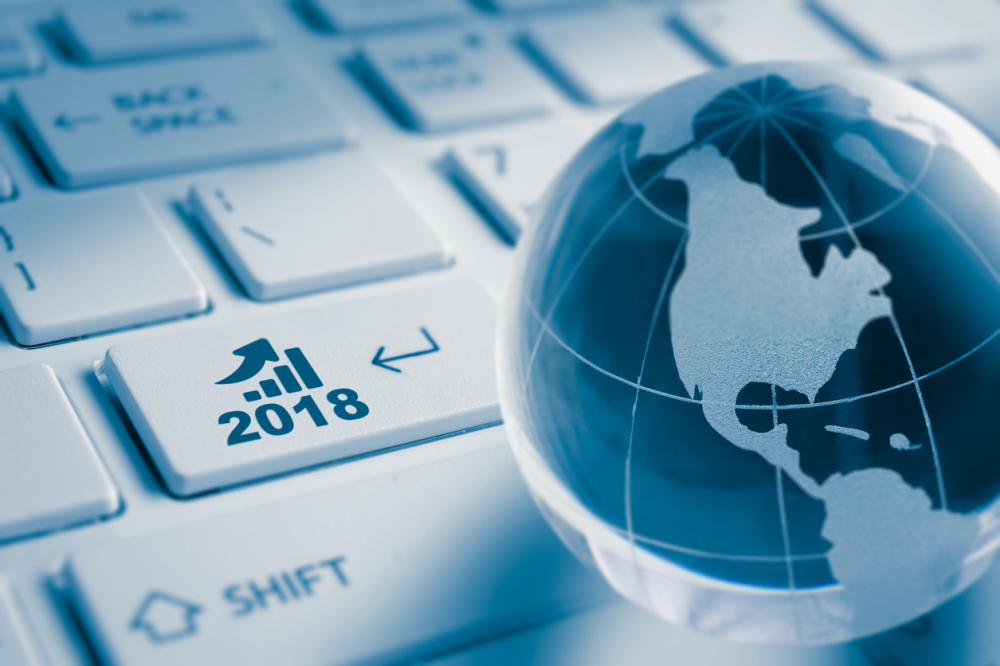 According to Nasdaq, 95% of purchases will be aided by eCommerce by 2040. And according to another study, millennials now make 54% of their purchases online. When the stakes are this high for an eCommerce store owner, it is only practical that you do not leave a single stone unturned to make sure that your online store grows and sustains.
With such a rapid growth in the eCommerce industry, the latter has also experienced some rapid changes in the way they are marketed. It is no longer enough to just post some product photos on your site and hope that customers will find them, let alone like or buy them. It's to say that there is a whole line-up of trends that can trigger eCommerce growth.
And as long as you know what these trends are and how you are going to adapt to these changes, you have a better chance of moving ahead with time and fulfilling the changing demands of your customers. There are several eCommerce marketing trends that have defined the eCommerce industry in 2018 and will continue to dominate this space for some time to come.
Let's look at 10 of these eCommerce marketing trends that you need to understand and implement in your marketing plan.

1. Native Shopping
There has been an increasing trend where customers prefer to shop from social networking pages. Online shoppers are increasingly using platforms like Facebook and Instagram without going to the respective online stores. eCommerce platforms now present the option of integrating Facebook and Instagram online sales channels into online stores, which allows customers to shop for their favorite products from the Facebook/Instagram shopping pages. Similarly, Pinterest's Shop The Look feature allows shoppers to click on any part of the outfit in the image and find the details about that particular item of clothing in the Pinterest app.
2. Influencer Marketing
Whether you realize or not, influencers are everywhere these days. As humans, we like to go by what other people say; and if "the other" is a trusted individual, then the outcome can be far-reaching. When you get your products promoted by an influencer, you can create a better connection with your audience. Product reviews by these influencers go a long way in increasing sales and boost your overall marketing strategy.

According to a recent study, businesses make around $6.50 for every $1 spent on influencer marketing. If you don't know where to begin, start by identifying people who has more than 10.000 followers in your niche and interact with them. However, you need to make sure your audience sees these people as thought leaders.
3. ChatBots and Automation
Using AI, chatbots and marketing automation tools has been the next big thing in eCommerce automation, this year. A lot of companies like Dominos use bots for their food ordering. These methods are fast, simple and have the potential to beat out competition any day. Chatbots eliminate friction from the customer journey and more and more customers prefer to interact with chatbots for their query resolutions thus for a more personalized shopping experience. A bespoke chatbot drives sales, improves engagement and offers a higher degree of customer service.
4. Omni-Channel Retail
With omni-channel retail, the line between online and offline is now beginning to blur. Instead of approaching desktop, mobile and tablet as separate channels, there is now a more holistic approach to marketing that allows customers to experience shopping in a unified way. Omni-channel is nothing but a multi-channel sales approach that offers an integrated customer experience. In this unified commerce approach, customer experience will be the same regardless of the sales/communication channel. So, if your social media campaigns, mobile marketing and your website don't work together, then it means that you're not executing an omni-channel strategy.

The UK fashion retailer Oasis is a great example of omni-channel retail. When you walk into an Oasis store, you will find their sales associates with iPads giving you the on-the-spot and accurate product information. The same iPad also doubles up as a cash register and if something is out of stock, the same iPad will enable these sales associates to place an order for you instantly and get it shipped to you when it is available.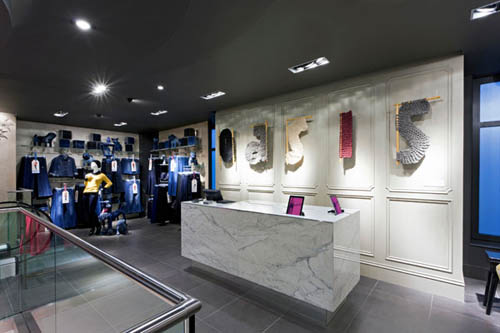 5. Image Search
With mobile commerce dominating the eCommerce space, companies have now started to offer options to search products visually by using personal photos or with the help of photos found online. It is estimated that by 2020, voice and visual search will make up 50% of all searches. Since image search gives the shopper the opportunity to find similar products at a cheaper price online, it is bound to drive consumers to shop online even if the purchase activity has started in a physical store.
6. Email Marketing
Email marketing continues to be one of the most productive and revenue generating marketing channels for eCommerce. eCommerce email marketing eliminates the single biggest challenge of running an online store – lack of one-on-one customer interaction. Through regular and consistent email marketing, businesses can build meaningful relationships with their target audience. Rewarding loyal customers with exclusive discounts, personalizing promotional email campaigns, seasonal and holiday-themed email campaigns and cart abandonment recovery emails are some of the many email tactics that can be used in order to engage customers in a better way.
7. Big Data and Analytics
Evidently, each and every action of your customers can be translated into some kind of data, which in turn enables businesses to design and personalize different marketing campaigns. For instance, Big data analytics gives you an opportunity to examine trends on Google. These trends shows you what kind of terms and keywords are being searched for online, where they were searched and who they were searched by. This reflects directly on what people want. On the other hand, if your business develops/builds and sells products based on new trends, big data analytics can help you examine new and upcoming trends. The different data collected from social media, search engines, different surveys and forums are great sources of information on what your target audience really wants.
8. Artificial Intelligence
With more and more eCommerce websites adopting Artificial Intelligence (AI) in eCommerce for their personalized customer oriented services, 2018 has been no exception. AI has helped these eCommerce companies to target and retarget prospective buyers. AI enables marketers to come up with personalized marketing tactics. Take Good Earth Tea for example. Their website presents customers with a short quiz to gather information about their flavor preferences and some other related questions. Based on their preferences, the customers then receive highly tailored product recommendations, which suit their tastes.
9. Better UI/UX
The look and feel of your eCommerce website and how well the products/services are showcased account for a considerable part of eCommerce success. And these two are what make the User Interface (UI) and User Experience (UX) design aspects. These aspects have been at the top of the priority list for many eCommerce businesses, and they continue to hold the place this year. A lot of new updates with composite enhancements are expected in this space in the coming years. eCommerce platforms like 3dcart have been consistently coming up with newer designs and better capabilities in order to cut down the visual annoyance. Since mobile phones are becoming the primary source for product research and purchase, first you need to consider beefing up your mobile-responsive design. The next step is to portray an SEO-friendly and minimalist user interface with videos, animations, good product imagery and sidebars to grab your customers' attention.
10. Same Day/Next Day Delivery
When it comes to customer centricity and customer experience, Amazon is leading the way as it has been exploring some unventured territories for some time, now. Hence, it is only fair to site their example of opening up several new shipping centers near major cities so that they can fulfill their promise of same-day delivery to Amazon Prime customers. On the other hand, TechCrunch reported that Google will shortly launch the "Google Shopping Express", which will offer same-day delivery from stores like Walmart and Target. So you may comments that shipping speed is one other thing that will define an eCommerce store's success in the long run. By offering a same-day delivery or a next-day delivery option, you will win out with the majority of your customers, simply because you would have met their needs first.
The Final Word
I have listed some of the most impactful eCommerce marketing trends that you can integrate right now in your marketing strategy. Although some of these trends might not seem relevant, - considering the nature of products you deal with - one thing to remember here is that all share a common foundation. They're all based on the sole need of providing a better customer experience and seeing higher conversions.
The eCommerce industry is continually gearing up for better customer acquisition and retention, every single day. And not being able to cope with trends will eventually result in a serious setback in terms of competition. So, the sooner you come up with a plan to implement these trends into your marketing strategy, the faster you can boost your eCommerce store performance.
If you have any questions or doubts, please feel free to leave me a message.
---