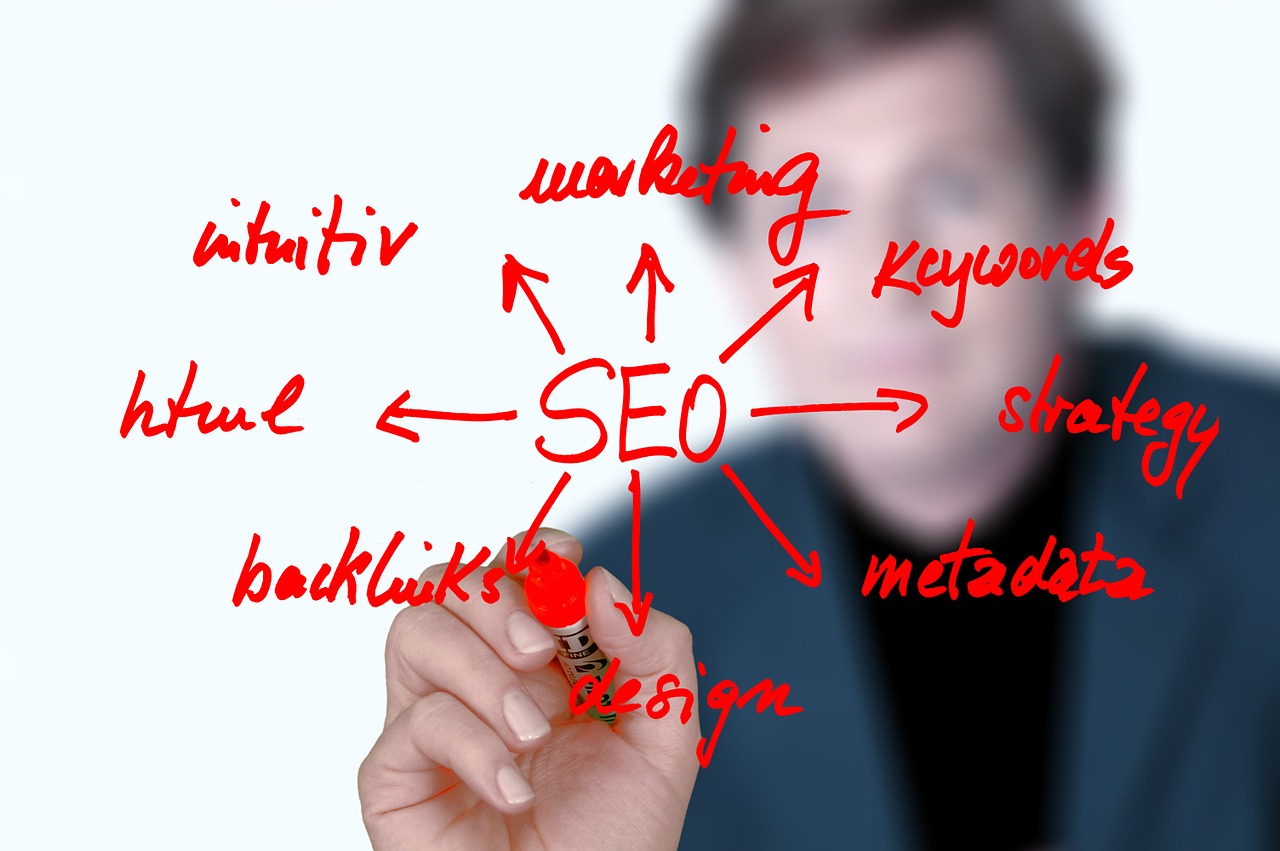 E-commerce businesses have to pay very close attention to their SEO strategy in order to make sure it's up to date with Google's algorithms. Not doing so can put your website at an unnecessary disadvantage. The higher your ranking on Google is, the easier it is for people to find your website; the easier it is for people to find your website, the more likely your conversions will increase. Here's our 20-point on-site SEO to-do list for e-commerce websites.
1. Identify Keywords You Already Rank For
The very first step is to identify what keywords you already rank for in order to determine what direction your website is already heading in. That direction can be both good and bad. If it's good, you can make a strong push to increase your rank. If it's bad, it's an indicator that your e-commerce business should look for new keywords and focus more on a potent SEO strategy.
2. Search For New Keywords
Now that you know what direction your e-commerce website is heading in, or what direction you want your website to go in, it's time to search for easily attainable keywords. These can come in the form of synonyms, too. Google's algorithms are more capable now than in the past, making this a powerful strategy. Use Google suggestions for inspiration.
3. Use Long-tail Keywords
Think of long-tail keywords as keyword phrases. They go beyond just one word. Sometimes it's tough to find keywords that are only one word that can be easily ranked for. Using a long-tail keyword can be just as effective as using regular, but less-accessible keywords when done properly.
4. Monitor Search Volume
Keeping track of search volume is actually one of the best and simplest ways to determine how strong a keyword or long-tail keyword is. A simple way to determine this if you don't have software like Ahrefs is to do a Google search and see how many results there are. This should give you a rough idea on how popular a topic is. From there, you can try more approachable long-tail keywords.
5. Determine Keyword Relevance
Are the keywords you're searching even relevant to your company? This is something you should keep in mind because consistency is a big factor in determining your ranking on Google. You can target high-volume keywords all you want, but if they're not relevant to your business, the traffic you're gathering won't buy anything, which is bad for any e-commerce website. Also, don't confuse keywords with buzzwords. Use Google keyword planner with your Adwords account to identify search volumes and other related keywords that you can target.
6. Optimize Keyword Placement
Where you place your keywords also plays a significant factor in optimizing your e-commerce website's SEO strategy. They should be placed high up on product pages, articles, and any other high-traffic pages so Google understands exactly what your website is about.
7. Optimize Page Layout
Keywords should be consistently used throughout your pages and articles. Optimizing your page layout by placing keywords in title tags make it even easier for Google to determine what keywords you're targeting. Every page should have a title tag, one H1, a meta description, and subheaders.
8. Use Google Analytics
Google Analytics helps keep track of significant metrics to measure organic traffic and on-site engagement. It will also give a broader look of significant trends. Backlinks can also be monitored, and those play an important role in determining a website's rank.
9. Optimize Website Speed
Add a CDN(Content Delivery Network) if you don't already have one. Cloudflare is the largest provider in this space and has a free plan that you can try out before committing to their advanced features. Run a speed test by Pingdom and see what improvements you need to make. Ideally, you want to aim for under 2 seconds load time on all your pages.
10. Ensure Your Website Is Mobile Friendly
Take Google's mobile-friendly test and review what you can change in your backend to give mobile users a seamless experience. Keep in mind, mobile traffic is increasing by the day so keeping up with the most up to date standards is key.
11. Handle Out of Stock Products The Right Way
When products go out of stock, you don't want the page to 404. If you plan on restocking the product, keep the page and make sure customers know that it will be restocked shortly. Broken links and pages that 404 are bad for SEO. These two things need to be avoided at all costs. The lack of transparency is also just bad business and will do nothing to bring customers in.
12. URLs Should Be SEO Friendly
URLs should not be these long, drawn out lines of text that extend way beyond the address bar. They're hard for Google to interpret and they're not pleasant to look at if you need to copy and paste a product page to a friend, client, or social media page. Keep them short and relevant to the page it directs you to, while even including a keyword.
13. Encourage Reviews On Product Pages
This is critical because Google's algorithm includes a rich snippet for reviews so all of your product pages should have at least a few of them. If your product is of high quality and has positive reviews, your CTR (click-through rate) from Google will increase and so will your rankings. From a non-SEO standpoint, in depth reviews are a great way to build a better overall customer experience for the visitor.
14. Avoid Duplicate Content
Duplicate content is confusing for website visitors and Google. If a website visitor is looking to buy a product, they stumble upon two pages with the same product, and find that one says it's in stock and the other says it's not, the customer might avoid the product all together. To avoid this scenario, and make it easier for Google to attribute page value to a primary URL, add canonical tags to your pages.
15. Monitor Internal Searches
It has to be easy for website visitors to search within your website, so monitoring internal searches is essential for SEO. Things to watch out for are keywords visitors use to find products. If there are any misspellings, that will make it harder to find products, which could potentially lower your ranking.
16. Create a Clear Hierarchy With Relevant Categories
Your website's hierarchy should be very clear and to the point. The menu, including all your categories have to be related and organized in order for users to navigate your website efficiently. Furthermore, categories should be relevant to what your selling so Google can understand what you're website is about and give you a better ranking. Keep the customer in mind, and think like a customer, in order to determine how you want your categories and menu structured.
17. Introductory Content
Google offers websites higher rankings who implement introductory content on their pages. It's especially important to include keywords early on too because the faster Google's algorithm understands what your e-commerce website is about, the more likely you'll rank better. This is because if Google can understand it quickly, so should anyone.
18. Product Thumbnails
Pictures are just as important as the content you provide -- especially if you're an e-commerce website. People want to see the product they're buying, and Google would appreciate the fact that the picture is reinforcing the content. Don't forget to add a relevant filename to your pictures. They should also include the keywords you want to target.
19. Include Related Products
You should use related products similarly to how you'd target long-tail keywords instead of higher-difficulty keywords. If you want visitors to buy the iPhone 8, but your traffic is looking for the cheaper, older models, offer those as well. This translates into a higher cross-selling and up-selling rate.
20. Make Your Prices Clear
One of the most annoying things a website can do is make the buying process easy and straightforward, but right at the very end, they surprise the buyer with high shipping costs and taxes. Clarity is the key to good SEO practices, and good business practices as well. Customers should be able to determine how much shipping costs are immediately, or businesses should offer free shipping over a certain price.
The Final Word
It's important for e-commerce websites to implement good SEO practices because their profits are going to be determined primarily from how easy it is for people to find and navigate their website. E-commerce websites get themselves into trouble when their menus are hard to navigate, their website isn't scalable on tablets and smartphones, and they throw in surprise fees right when a buyer is about to finalize a purchase.
SEO is all about keeping things clear. Google's algorithm looks specifically at how easy it is to determine what kind of website you're running. The easier it is to determine what your website is, the more likely you'll receive a high ranking if you're making sure you're following our 20-point, on-site SEO to-do list for e-commerce websites.
These twenty points are a great start for any e-commerce business looking to generate more revenue while increasing traffic and visibility on Google. The higher your ranking on Google, the easier it is to convert leads and opportunities into customers. The last thing you want is for people to find your website and they have no idea what to do once they're there. By following these points, the odds of this happening should decrease significantly.
Guest article by Reuben Yonatan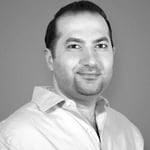 Reuben Yonatan is the founder @ GetVoIP -- an industry leading business comparison guide that helps companies understand and choose a VoIP system for their specific needs. Follow on Twitter @ReubenYonatan
---