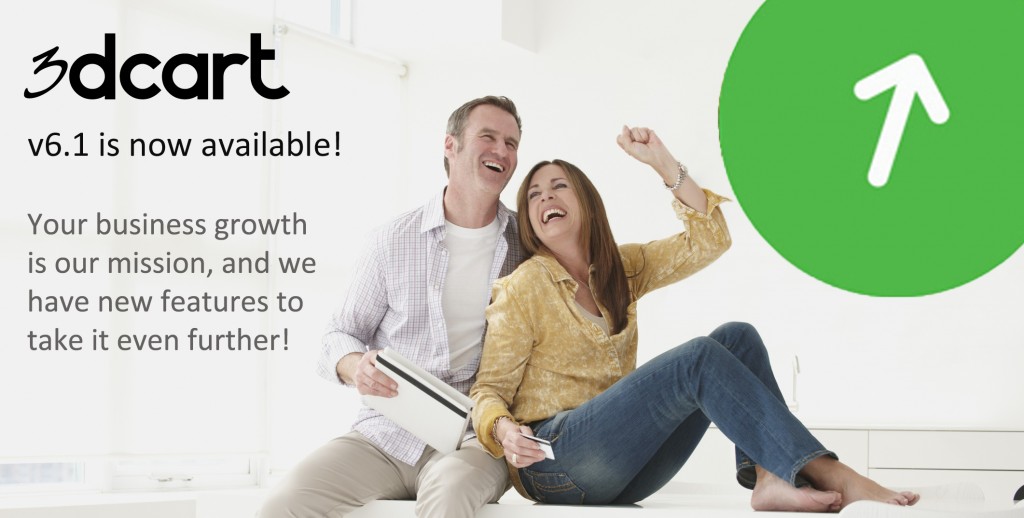 Part of our responsibility as your eCommerce software provider is to adapt with the times and evolve when necessary. Not only do we, as a company, recognize this fact, we constantly commit ourselves to staying one step ahead of the technology curve. This leads to the creation and optimization of new and existing features as well as the overall enhancement of our software so it can become better, faster and easier to use. With that in mind, it is with great pleasure that we announce today the release of 3dcart v6.1, a modern, streamlined and full-featured online shopping cart solution.
We began the rollout process of v6.1 back in December, which means every 3dcart store owner is now using the new version. Inside you will notice the addition of tools to Sell on Amazon, an eBay integration module, 20 responsive HTML5 templates, a QuickBooks Web Connector, three new payment solutions, a slew of bug fixes and a number of improvements.
New Features
Amazon Product Ads
Not only do we want you to start an online store using our incredibly effective shopping cart software, we also want to see your business thrive. And in a giant step forward toward accomplishing just that, our team is very proud to introduce our integration with Amazon Product Ads, a pay-per click advertising program.
Here's how it works... 3dcart merchants need to sign up for Amazon Seller Account , upload their online catalog and define their cost-per-click bids and overall ad budget. As soon as those parameters have been demarcated, Amazon can then begin displaying your chosen advertisements to Amazon.com shoppers.
How does this help you grow your business? That's simple. According to Forrester, Amazon.com had over 100M unique visitors in December 2013. That means your e-store and its products now have the potential to be seen by millions of Amazon.com shoppers. This form of advertising is not only effective, it's simple, easy and cost efficient.
All successful eCommerce store owners have one thing in common; their products are widely visible on major Internet marketplaces. So rather than skate by thinking you don't need to advertise, try Selling on Amazon today and help your e-store evolve into a class all its own.
eBay Integration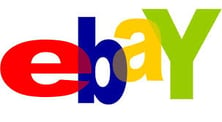 3dcart's new eBay integration module allows online store owners to synch their 3dcart store(s) directly with eBay. The module's features include a template creator for product listings, an active listing manager as well as the ability to control and oversee all aspects of an order directly inside 3dcart's Online Store Manager.
Please keep in mind that this module is still in Beta. If you would like unrestricted access to it, you're asked to send an email to eBay@3dcart.com
For more information, check out our selling on eBay page.
Responsive Templates
Our clients mean everything to us, and we're willing to do whatever it takes to help them thrive in a competitive market. And that's why it gives us great pleasure to announce… wait for it… wait for it... 3dcart's new responsive templates are now available at no cost to online store owners! Yep… we thought you'd like that.
There are so many amazing things we can tell you about the new templates, but like the old saying goes, "a picture is worth a thousand words." So rather than bore you with technical specs and descriptive language, why don't you take a look at the following slideshow so you can see for yourself what all the hype's about.
To learn more about 3dcart's new responsive templates or to install yours today, visit our theme store.
QuickBooks Web Connector
This new module allows for automated synchronization between your 3dcart store and QuickBooks' software in an effort to make accounting easier for everyone.
Transaction Services
Transaction Services is a leading provider of payment processing services. TrxServices is an advanced provider of debit card and credit card acceptance in the U.S. dedicated exclusively to the small-to-medium merchant market.
TrxServices provides a wide range of payment processing solutions including point-of-sale credit card processing solutions. These services include the electronic acceptance of credit cards, debit cards, gift and loyalty cards and checks. Accepting credit card payments has never been easier. To learn more or to signup for a TrxServices Retailer account, please visit: https://www.trxservices.com/
GoVolution
Velocity provides a wide array of payment solutions for 3dcart store owners. Retailers have diverse needs and Govolution, in conjunction with First American Payment Systems, provides a one-stop shop for transaction processing.
Features you'll love:
Credit Card, Debit Card & ACH Processing
Remote Deposit Capture/Check Conversion
24x7 Multi-Lingual Merchant & Equipment Support
FirstAdvantage® Gift Cards
Check Verification & Check Guarantee Services
Govolution and First American Payment Systems can provide merchants with low-cost transaction processing combined with industry-leading customer support. This provides you with a winning combination for you and your customers.
Govolution also offers its merchants a complete suite of online merchant and transactional reports. You no longer need to log into two or three separate systems to view all of the reporting needed to manage your business.
Changelog
In addition to the new features mentioned above, 3dcart's expert development team has also spent countless hours refining and perfecting its already feature-rich eCommerce solution. More than 50 bug fixes have been recorded and a dozen modules have been revamped to ensure maximum functionality and user stability. For a complete list of improvements, please view the official 3dcart v6.1 changelog.
Our Mission
While 3dcart v6.1 is without question the best version of 3dcart to date, our team will continue to develop and innovate. Your business growth remains our mission, and 3dcart v6.1 has enhanced features and improvements specifically designed to take it even further.