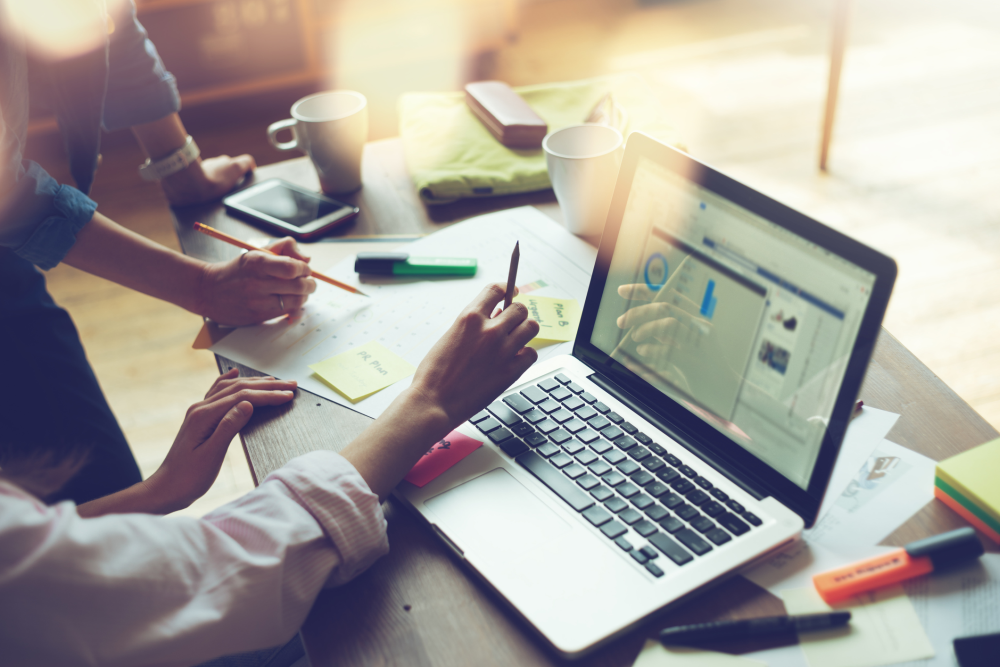 Smart business-to-business (B2B) companies pay attention to trends, listen to customers, and take actions to improve their business.
In the coming year, for many in the B2B world this will mean developing a B2B ecommerce strategy that provides a great, omnichannel customer experience.
This article presents the five B2B ecommerce trends you'll want to watch in 2018.
No. 1: Professional Buyers Will Crave Self-service Reorders
One of the most common misconceptions about B2B ecommerce is that it is impersonal. This fear stems from a belief that technology and ecommerce are somehow inhuman or even cold.
This supposition, however, is far from the truth. In fact, when your customers — the purchasing professionals at the businesses your company sells to — are able to locate product data on your site and easily place reorders they are liberated.
Self-service reordering and replenishment frees your customers to be far more effective, and it frees your sales teams to provide better customer service, allowing them to focus on customer concerns and questions or new leads rather than retyping a faxed order. (More about salespeople in trend No. 2.)
A self-service B2B ecommerce site may also have the effect of making your existing customers more loyal or even helping your business attract new customers with convenience.
Consider the emergence of business-to-consumer (B2C) subscription ecommerce. Amazon, for example, is selling consumers everything from laundry detergent and toilet paper to socks and men's underwear as a subscription service.
Convenience makes this service attractive to consumers and it makes those consumers very loyal. It would be unlikely they will buy laundry detergent or socks from any other retailer.
Similarly, convenience in the form of self-service B2B ecommerce could attract new business customers and help your company keep its current customers.
In 2018, your customers will want to be able to order and reorder online.
No. 2: B2B Ecommerce Will Become the Go-to Sales Support System
Some salespeople fear B2B ecommerce. They are concerned selling online will lower their commissions or even eliminate their jobs.
In practice, however, your B2B ecommerce site will become your top lead generating and sales support platform, supercharging your salesforce.
First, your B2B site should make reordering products or getting answers to common questions easier, which in turn can make it easier for your salespeople to manage current customers, allowing them to spend more time landing new deals.
Second, with good product information and search engine optimization (SEO), your B2B ecommerce site should attract potential customers — since nine out of ten purchasing professionals conduct research online before making a purchase, according to estimates from Accenture Interactive.
Your customers will always value your knowledgeable and consultative salespeople, and, in 2018, your B2B ecommerce site can become the sales support tool that enables your salesforce to focus on growth.
No. 3: Mobile B2B Ecommerce Will Become Mainstream
In August 2017, the buying team for a $140 million retail business landed at Minneapolis–Saint Paul International Airport on a warm Friday afternoon.
These buyers were about to attend a five-day tradeshow. They would meet with new vendors, see new products, attend a few presentations, and have dinners with current suppliers.
They will be out of the office and out of their element, but they will still need to manage their business in the minutes between meetings. They are mobile and, in 2018, they will expect your website to be mobile too.
Even now many B2B websites are receiving a significant amount of mobile web traffic. Fortunately, thanks to responsive web design, offering a mobile optimized B2B ecommerce solution in 2018 may be much easier than you imagine.
No. 4: B2B Ecommerce Will Offer a B2C-like Experience
"There's a lot to be learned from Alibaba and Amazon when it comes to delivering an excellent customer experience. Both have set the bar very high, and today the same is expected from B2B vendors," wrote Louis Columbus, Director of Global Cloud Product Management at Ingram Micro Cloud, in a 2016 Forbes article.
B2B customers expect B2C ecommerce experiences.
They will want a relevant product information. They will want personalization. They will want an easy to navigate website. They will want to see their prices for the goods your company sells.
In fact, in 2018, your customers will probably expect a B2B buying experience that combines the best from B2C ecommerce with all of your offline services too.
No. 5: Omnichannel B2B
In 2018, B2B sellers will increasingly integrate B2B ecommerce with other business software to create a B2B omnichannel experience.
The aim will be to remove the barriers between your business and your customers, to connect the dots, if you will, between in-person relationships and online ease of use.
B2B customers will benefit from the ability to interact with sellers in multiple channels, and distributors and manufacturers will benefit from increased sales.