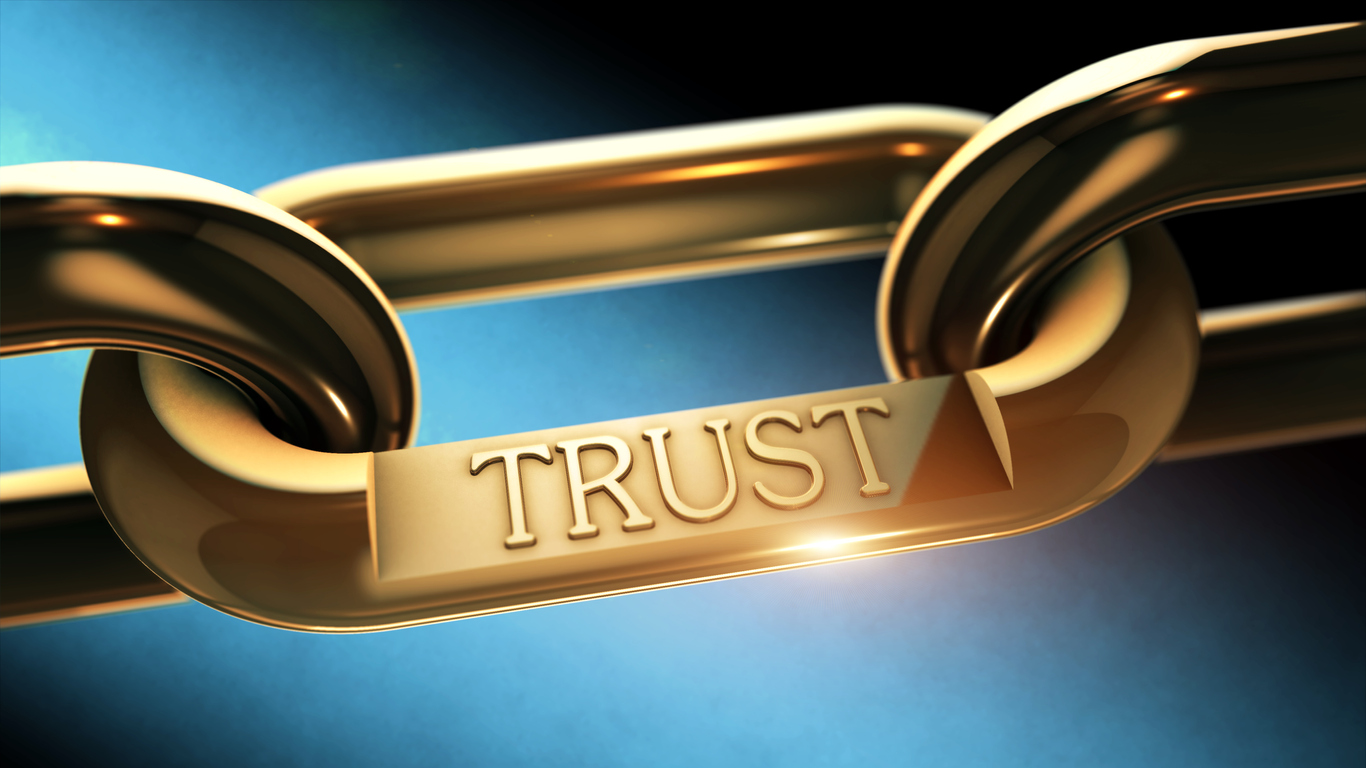 For the whole of 2019, Shopify raked in $1.578 billion. So, it's no wonder that Shopify now ranks fifth in online business and consumer services websites. Its worldwide traffic ranking, on the other hand, is an impressive 645.
All of these facts may lead you to believe that Shopify is one of the best eCommerce platforms. It is an impressive platform, but not if you sell items that it prohibits. If you are, you should start looking for Shopify alternatives.
Ready to learn more about products and services you can't sell on Shopify? Keep reading then, as we've listed the most popular ones as well as your top alternatives to beat its restrictions!
What Products Can't You Sell on Shopify?
Shopify has one of the longest lists of prohibited and restricted items out of any eCommerce platform. From financial services to regulated products, there are hundreds of them. If your business deals with any of these (even if they're legal where you live), Shopify won't let you sell them.
1. Alcohol
The US alone is home to 8,386 breweries, 8,275 of which (that's 98.67%) are craft breweries. If you're one of these businesses, know that you can't sell your products on Shopify. It's one of the (many) age-restricted items included in the list of Shopify prohibited items.
2. Tobacco and E-Cigarettes
If your business sells anything that has to do with smoking, Shopify won't accept you as a merchant. The company prohibits the sale of tobacco, cigarettes, e-cigarettes, e-juices, and smoking accessories. Pipes, bongs, and vaporizers can't go on sale via this eCommerce platform either.
3. CBD
Market experts say that the cannabidiol (CBD) market will become a $2.5 billion+ industry come 2022. In both the US and Canada, it's legal to sell CBD products, so long as they have a THC content of 0.3% or less. THC, which stands for tetrahydrocannabinol, is the cannabinoid that has psychoactive effects.
The thing is, Shopify has quite the restrictions on the sales of CBD-related products. For starters, there's the "Attestation for the Sale of Hemp and Hemp-Derived Products." It's a form that all US-based CBD sellers must need to complete before they can sell their items on the platform.
Note that this is only for US merchants. If you're a Canadian merchant, you have to have a cannabis license to sell your stuff on Shopify. You must also sign up with the platform's "Shopify Plus" plan.
What if you're in Europe, where CBD is now legal almost everywhere (except Italy and Slovakia)? Well, Shopify doesn't have a detailed page about it. Instead, its information on selling CBD products is specific to US merchants.
That said, you'll likely have issues selling CBD items on Shopify if you live outside of the US (or Canada). In fact, some US merchants even reported having had their hard-earned money placed on hold.
4. Fireworks
Certain types of consumer fireworks are legal in 46 states as well as Washington, DC. The only state where it's completely illegal (as in all forms of it) is Massachusetts. Illinois, Ohio, and Vermont impose stringent laws on these products' usage.
Unfortunately, these products are one of the many generalized Shopify prohibited items. So, even if fireworks are legal in your area, you won't be able to use Shopify's Payments Services.
5. Firearms and Weapons
Shopify prohibits firearms and anything else that can classify as a weapon, even knives. Neither does it allow the sales of munition, gunpowder, similar substances, and explosives. You can't sell crossbows, air guns, pellets, or targets either.
Now, a lot of these restrictions are understandable, since there are extensive state laws restricting them. However, Shopify imposes them not just on specific locations, but for every user.
6. Solvents
There are at least 350 common solvents used in the US, such as alcohol, benzene, gasoline, and kerosene. Lighter fluid and portable camping stoves also use solvents in the form of butane.
Sounds like your online store? If so, then your store classifies as one of Shopify's prohibited businesses.
7. Pharmaceuticals
Online pharmacies can't do business on Shopify, even if they're a legal entity in their country. It also prohibits the sales of nutraceuticals, peptides, research chemicals, and pseudo-pharmaceuticals. The same goes for any product claiming to have health or therapeutic benefits.
8. Gaming Restrictions
Shopify prohibits internet gaming, video game currency, and online game credits. The only ones allowed to sell gaming currency are the actual operators of the game itself. Depending on your location, you may also not be able to sell games with age restrictions.
9. Certain High-Demand Items
Shopify's prohibited items recently grew to include specific personal protective gear. This includes masks, sanitizers, isopropyl alcohol, and disinfecting sprays just to name a few. Because of this move, the eCommerce platform ended up suspending thousands of stores.
Unfortunately, this move affected even legitimate merchants. Some users also reported that Shopify closed their store even if they didn't sell masks. Worse, many shop owners experienced not only a few hours of downtime, but days of it.
Best Shopify Alternatives for High-Risk Products
The good news is that you can still sell many of the items listed above through other eCommerce platforms. Of course, they enforce the same policies when it comes to harmful and illegal activities. There are also apparent laws surrounding the violation of legal codes and rules.
The most important thing here is to comply with your country's, state's, or local laws. If you are, then one of these five alternatives to Shopify may just be the right eCommerce partner for you.
1. Shift4Shop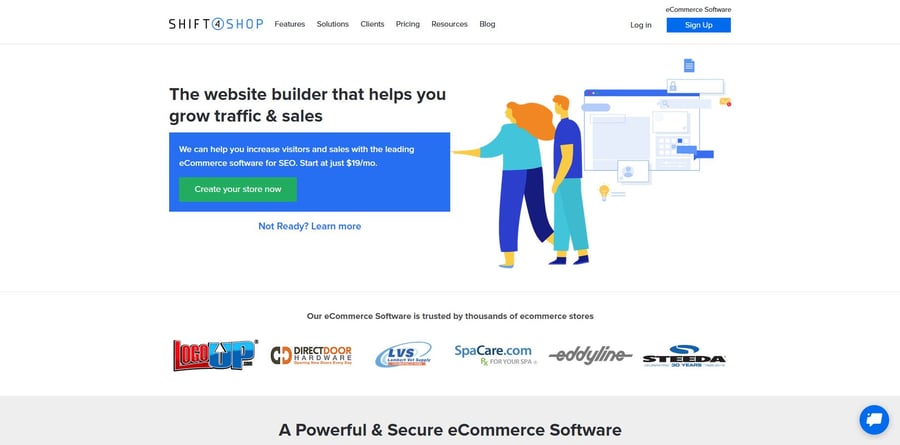 Looking for an eCommerce platform that's as feature-packed as Magento but still user-friendly? If so, then Shift4Shop may just be what you're looking for. The best part is that it will let you create beautiful sites where you can sell Shopify prohibited items.
Shift4Shop comes integrated with several high-risk payment processors. High-risk merchants are those who sell products that typically have strict regulations. CBD, vapes, wine, alcoholic drinks, and supplements are perfect examples of such items.
With these payment options, you can sell items that you can't on Shopify. For instance, if you want to sell wine online, Shift4Shop will give you the tools you need to ensure that all sales are proper and legal. Your store will have the power to do so through innovative age verification tools.
You can also sell vaporizers, e-cigarettes, and e-juices. This is quite a profitable sector, having been a $4.2 billion industry in the US in 2018. Come 2025; market experts say it will further grow by 24.1%.
There are plenty of other reasons to go with Shift4Shop, though. Unlike Shopify, this Florida-based eCommerce platform doesn't charge transaction fees. It also comes with more bells and whistles, as it boasts over 200 built-in features, as well as a shopping cart, API access, built-in blog, and a Facebook Store. You can also choose from dozens of mobile-ready themes, and benefit from unlimited bandwidth and unlimited orders. Plus, you can always rely on a support team that operates 24 hours a day, seven days a week, 365 days a year.
Perhaps best yet, if you're selling items prohibited by Shopify but don't need a high-risk payment processor, you can use Shift4Shop's free End-to-End eCommerce plan. This plan is powered by Shift4 Payments and includes all the features, with no limits on bandwidth, sales, or anything else.
2. Wix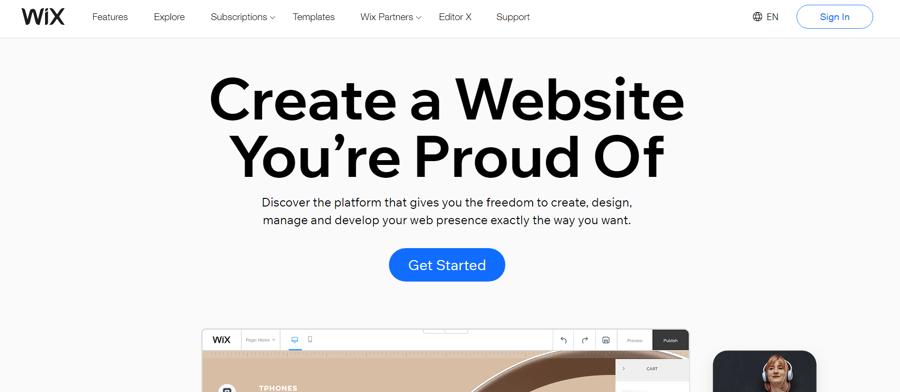 Wix, headquartered in Israel, is a website builder offering free and paid plans. It comes with a drag-and-drop tool that makes it easy to create a great-looking online store. The paid plans are ad-free, but the free one has quite a lot of ads and Wix-branded components.
Still, it can be a good option if you want to sell some items that you otherwise can't on Shopify. It does have a long list of prohibited items similar to Canada's most valuable company, though.
For instance, you can't sell tobacco, e-cigarettes, or alcoholic beverages. Compared to Shopify, though, Wix has more explicit policies for selling some items, such as CBD. Yes, you can sell CBD with your Wix site, so long as you have an actual US-based store.
You may also be able to sell pseudo-pharmaceuticals or nutraceuticals on Wix. The same goes for cosmetic products that claim to produce "extreme results." In either case, however, you first need to obtain express written approval to do so.
Wix doesn't allow for the sale of game cards, but you can sell video games and consoles. Just be sure that no copyright infringement occurs on your store.
3. WooCommerce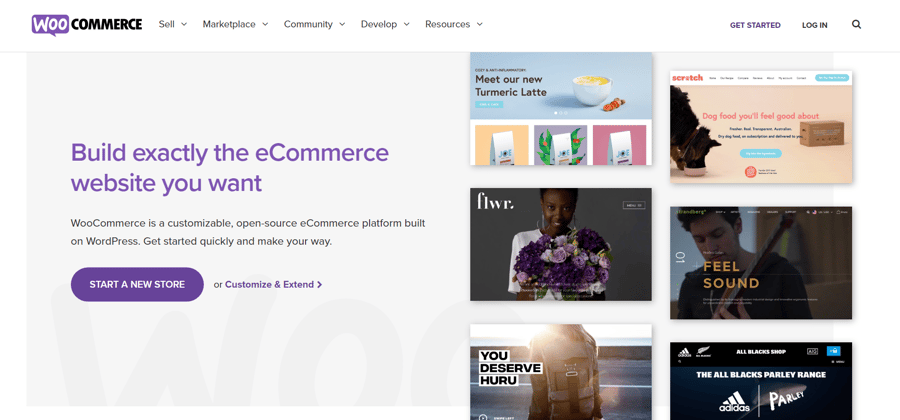 WooCommerce is an excellent alternative to Shopify because it's a plug-in for WordPress, an open-source website builder. Because of this, the eCommerce platform doesn't restrict its use.
The only time that you'll face restrictions is if you use other Automattic services. Automattic is the company behind WooCommerce.
With that said, you can use WooCommerce to sell highly-regulated products, such as CBD or wine. You can also use it for your virtual tobacco, gaming, fireworks, or gaming store. So long as your payment service providers allow them, feel free to use WooCommerce.
If you're going to use WooCommerce Payments, though, you can't sell certain items. These include gaming currency, e-cigarettes, nutraceuticals, pseudo-pharmaceuticals, among others.
Also, as mentioned above, WooCommerce does allow for CBD sales. However, if you're going to use Automattic services, you need to use Square as your payment provider.
One more thing: your website shouldn't be on WordPress.com if you plan to sell CBD. That's because Automattic supports and hosts sites built on this platform. If you have a non-Automattic-hosted site, such as a self-hosted website built with WordPress.org, then selling shouldn't be an issue.
4. Magento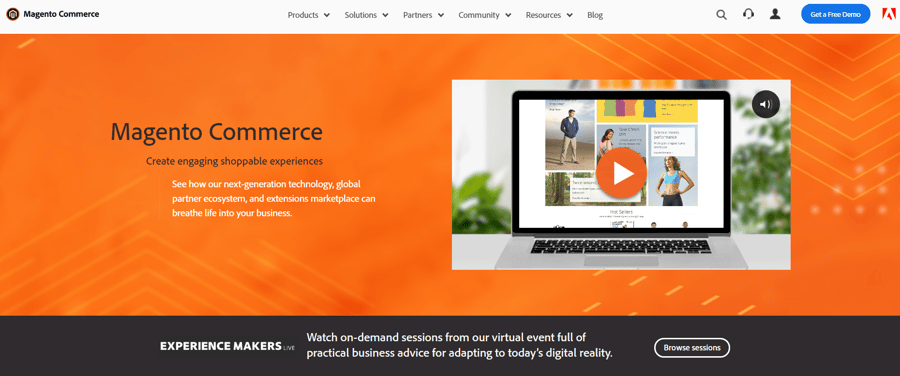 Magento is a leading global eCommerce platform known for providing an all-in-one solution. Magento Commerce, for instance, already comes with cloud hosting and deployment. It gives you full control over how you manage your entire site, including what you sell on it.
Magento also has a free-to-use, downloadable version, which it calls Magento Open Source. As another open-source platform, you can use it in any way you see fit, so long as it's not breaching any law. For example, no one should use it for copyright infringement or displaying harmful content.
With that said, Magento allows its users to sell many of the products they otherwise can't on Shopify. This includes alcoholic drinks, cosmetics, supplements, and nutraceuticals. It even allows certain types of health-related equipment, such as anti-snoring devices.
The biggest drawback to Magento, however, is that its use requires some tech skills. Only some components of Magento Commerce (like adding web pages) don't need lines of codes. So, unless you have a programming background or have an in-house development team, you may find it a bit hard to use this platform.
5. BigCommerce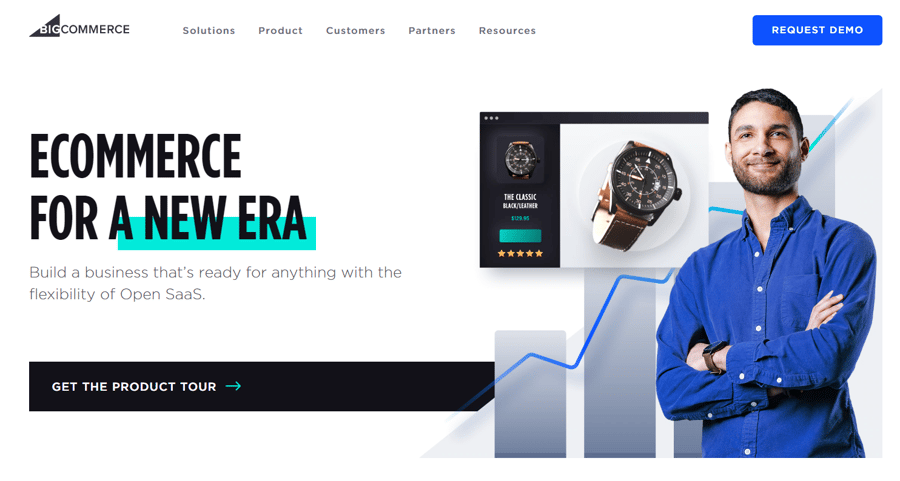 BigCommerce is another ideal Shopify alternative that it lets you sell most of what you can't on Shopify. Although BigCommerce is a SaaS (software as a service) platform, and not an open-source platform, they are much less restrictive on what you can sell. The platform allows the sale of alcoholic drinks, games, paintball, publishing, education, cosmetics, and nutrients, among others.
BigCommerce also caters to high-risk businesses like CBD and supplement merchants. In addition, the eCommerce platform helps companies that sell vaporizers and vaping accessories.
Overall, BigCommerce is a great, all-encompassing eCommerce platform. It comes built-in with many useful features, such as product and inventory management. You can even create coupon codes and integrate shipping options into your account.
As for pricing, BigCommerce plans start at $29.95 a month, which is 95¢ higher than Shopify. Like Shopify, though, it also charges PayPal credit card rates ranging from 2.2% to 2.9%, plus 30¢ per transaction. If you're interested, there's a free trial period of two weeks.
Keep Suspensions Away From Your Online Store
Website downtime can cost an average loss of $5,600 per minute. Even if you won't lose that much if your site goes down, a loss is still a loss. This can happen if Shopify deems your site in violation of its terms & conditions.
As such, it's best to go with Shopify alternatives if you have a "high-risk" business. And while you can consider some free Shopify alternatives, we recommend the solutions listed on this article. This way, you can avoid the painful consequences of having a suspended online store.
Ready to explore one of the best alternatives to Shopify? Then be sure to check out and sign up for Shift4Shop now!