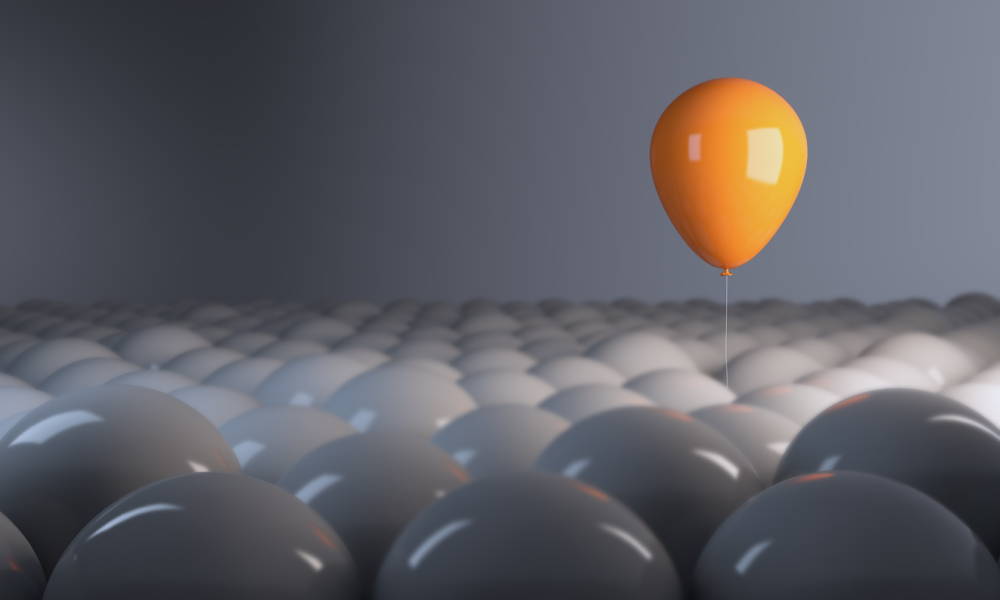 There's another online store that isn't much different from yours. They seem to have the exact same products, and there's nothing you can do to stop them from selling something that isn't proprietary to you.
They might be working with more capital than you are, giving themselves the room to charge a little less for the same things.
While You can't keep hacking away at your prices, you can make people see the merit of shopping for the same products with you instead of the competition.
In this article, we include 5 tips to differentiate from your competitors when you sell the same products.
1. Utilize Strong Branding
One of the best ways to be competitive is to simply be more memorable. It doesn't necessarily matter if the online store you're competing against might have lower prices or a larger selection if people simply don't remember them when it is time to shop. Be clever with your branding. Choose a memorable business name, create an unique logo, colors and taglines.
Develop a strong brand voice, and use it for all when creating your website. Carry that voice onto your social media profiles, and allow customers and potential customers to get to know your brand as a person. Once that relationship has been established, you'll be found more favorable than your competitors.
2. Compete with Shipping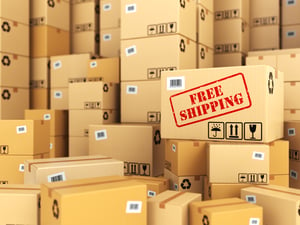 People will spend $500 on items and turn their noses up at an $8 shipping charge. Why? Because shipping isn't a tangible good. It's not something that they get to keep or genuinely use – it's something they take for granted. They're paying for things they want but shipping, an unexpected cost, can be enough to put them off.
That's why online stores that offer free shipping for a minimum order amount, special free shipping promotions, or low flat rate shipping on everything are so successful. You might have to cut costs in other areas or make arrangements to facilitate free or discounted shipping, but since online stores have such low overhead, you likely won't have a difficult time making it work.
Pricing isn't the only way shipping can help you stand out from competitors. Shipping speed is important as well, and can strongly influence customer loyalty, as shoppers are likely to return to an online store that gets them their goods faster at no extra cost to them. While you can't control shipping speed after customer orders are out the door, you can process them much faster if you optimize your workflow to improve warehouse picking efficiency.
3. Personalize the Shopping Experience
Custom tailored landing pages that show people exactly what they'd want to purchase makes them feel more inclined to buy. They might have to spend hours sifting through your competitor's site to have all of their needs met. Segmenting traffic based on customer habits will allow you to lay out exactly what they want and help them get it. If you know their tastes and behaviors, you're at a significant advantage. You can generate suggestions that save people time, they're going to want to come to you.
4. Set up a Loyalty Program
People love getting rewards when they shop, even if the rewards are something small. If every purchase generates some type of long-term effect, they'll want to keep making purchases with you. If you give away birthday gifts or discounts, hold "members only" sales, or offer exclusive products to members, everyone will want to become a member. Even if your system is the online equivalent of a punch card loyalty system where people get something small for free with every tenth order, you're still in a position to give them more than your competitors are giving them.
5. Send People Something they'll Never Forget
Presentation is important to people. Do you ever see a picturesque, steaming hot pizza in a box on a commercial and immediately call to order one? When you get it and half the cheese is stuck to the top of the box, will you order from that pizza chain the next time you want a pizza?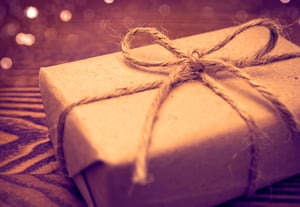 Put care and thought into your packaging. Make people feel like they're receiving a gift, rather than an order. That special experience they had opening a unique package box with brightly colored packaging materials and free samples they didn't expect will become an amazing moment in customer service. They're not going to want your competitor's brown box and bubble wrap if they're used to getting the luxury treatment from you.
Conclusion
Above all else, don't forget to take customer feedback seriously. People might be telling you what they want that they aren't getting. If you can provide it, you can learn from your own mistakes as well as your competitor's mistakes. Keep evolving to stay ahead of the game.
---