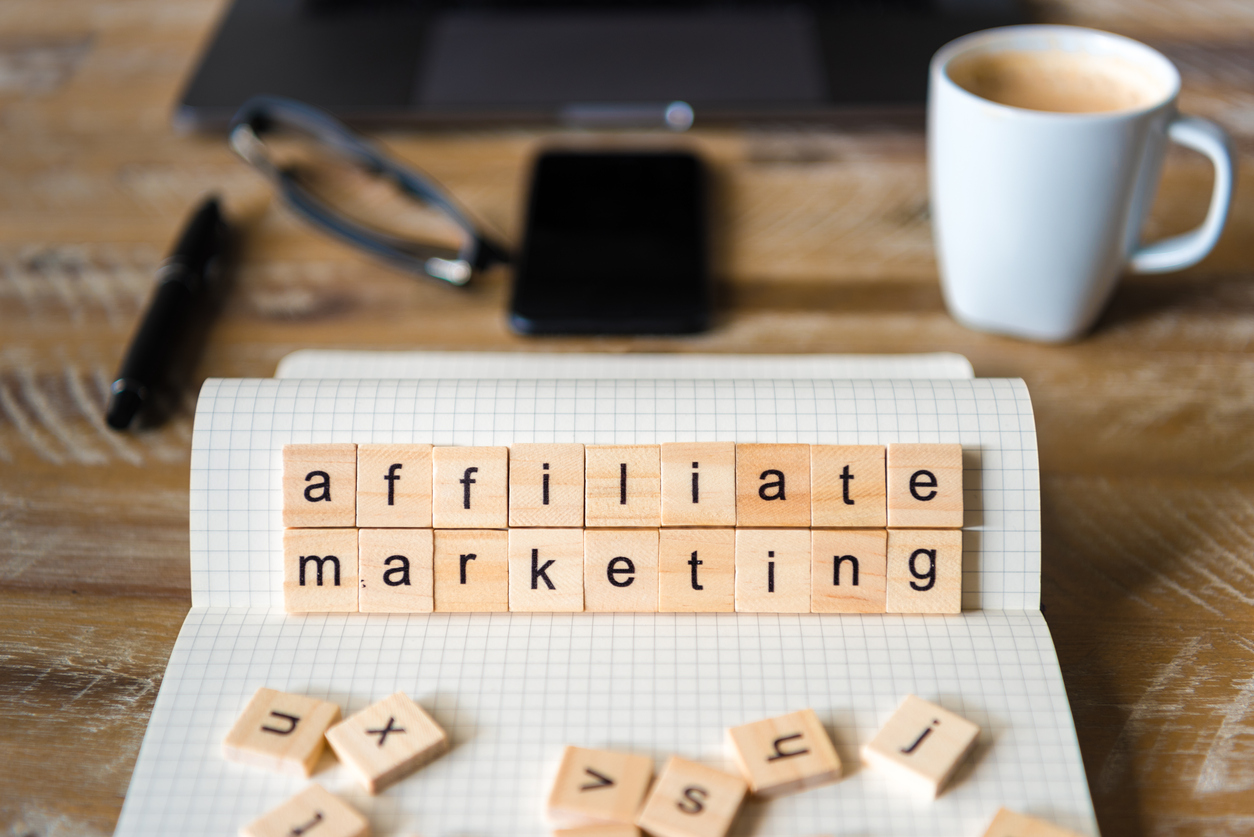 Starting or running an eCommerce store is a promising and profitable online business. However, it takes a great deal of time, effort, and money to market your online store.
Affiliate marketing is one of the important aspects of eCommerce marketing that enables store owners to create a stream of passive income for themselves.
The best affiliate marketing practices reward eCommerce store owners with a sales commission for each product sold on their website.
But, just like any other eCommerce marketing tool, affiliate marketing comes with its own challenges.
In this article, we'll help you understand why implementing the best affiliate marketing strategies is essential for the success of your online business. Also, we'll see how you can build an online store with affiliate products in 2020.
Table of Contents
Affiliate Marketing - An Overview
Simply put, according to Pat Flynn's Smart Passive Income, "Affiliate marketing is the process of earning a commission by promoting other people's (or company's) products. You find a product you like, promote it to others, and earn a piece of the profit for each sale that you make."
Interestingly, different affiliate marketing definitions involve different numbers of parties that are involved. But broadly, there are two sides to the affiliate marketing equation: the product seller and the affiliate marketer.
The creator or brand is the party that produces the product. It can either be a big brand or a single individual looking to promote their products or services.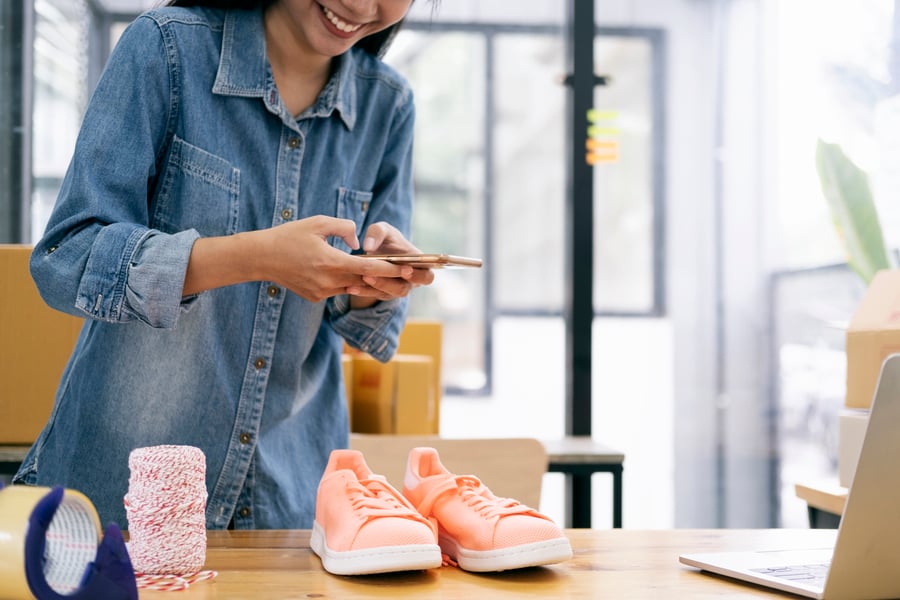 The affiliate, also known as the publisher, is the party responsible for marketing your product on their website. Each party receives a portion of the profit according to their contribution or whatever terms and conditions they've agreed upon in a contract.
There are more than 31 ways one can experiment with affiliate marketing links, including product listings, contextual placement of links within the content, etc.
Anytime a website visitor clicks on those links and buys any of those listed products, the affiliate marketer is entitled to receive a commission from the product creator.
How Does Affiliate Marketing Work?
All in all, a single piece of content can generate profit for a long time. The more visitors you have on your website, the bigger the chances are of generating revenue with an affiliate marketing program.
So, it is evident that you need an eCommerce store or other channel where you can place affiliate marketing links to promote affiliate products.
But have you ever wondered how the process of affiliate marketing actually works?
Steps Involved in the Process of Affiliate Marketing
Affiliates publish high-quality and relevant content with affiliate links to products that may attract your website visitors. The offers should be reasonable and enticing to generate the maximum number of clicks and sales.
Every time a site visitor clicks on an affiliate link, they will be redirected to the brand's website or product pages.
Affiliates are entitled to receive a commission if the website visitor purchases anything from the affiliate partner.
The store will keep track of the transactions made using the dedicated affiliate link to calculate the affiliate's share.
The commission will be immediately credited to the affiliate's account as soon as the transaction is confirmed.
Common Affiliate Marketing Mistakes
If you're an affiliate marketer yourself, or if you're employing affiliate marketers to sell products from your online store, there are a few mistakes that should be avoided. Let's go through the most common mistakes that affiliate marketers can make.
1. Choosing the Wrong Product to Promote
The biggest mistake affiliate marketers make is choosing a product that they believe is productive, and not engaging for them personally.
There are millions of products out there, and it is extremely important to choose one that excites you. When you choose the right product and niche for your affiliate store, you can better create marketing activities around it.
2. Selecting Too Many Products
While you, as an affiliate marketer, may be tempted to promote many products, you can easily get distracted when you have to give undivided attention to each category separately.
So, instead of focusing on quantity, make sure you start small and choose a handful of quality products that can help you increase your affiliate sales.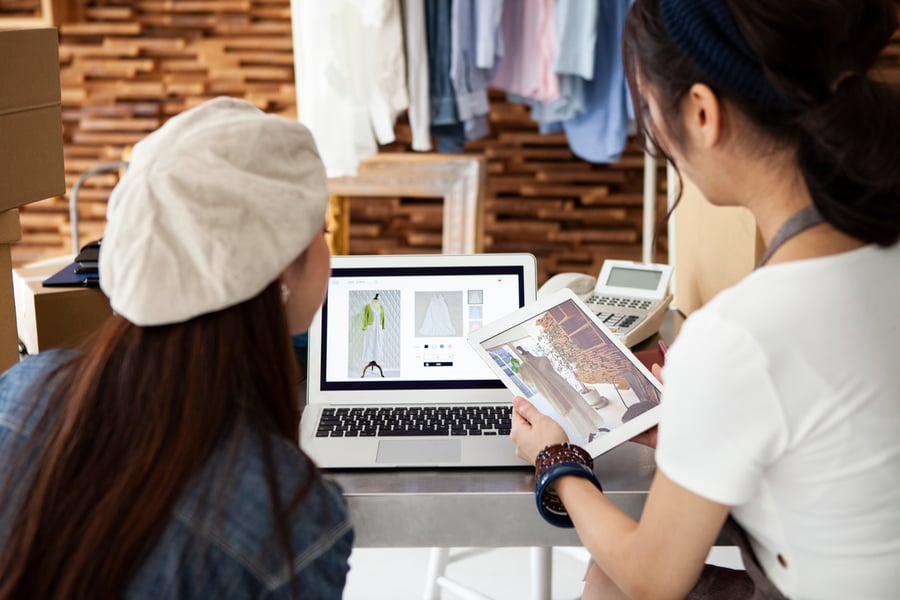 Remember, you can always add new products over time and grow your business. But initially, make sure you give proper attention to each affiliate campaign for better results.
3. Creating a Low-Quality Website
Creating a high-quality and user-friendly affiliate store is a must if you're looking to have high sales volumes.
Luckily, there are plenty of online platforms, such as, Shift4Shop, Wix, Weebly, and WordPress that enable you to create a fast and mobile responsive website in the blink of an eye. So, you can choose any of those platforms to create your dream website.
Make sure you visit some great-looking affiliate websites before you start creating one for yourself.
4. Poor Content
Content is the pillar of successful marketing. Creating an effective content marketing strategy is crucial for the success of your online store having affiliate products.
The idea is to provide your website visitors with premium content that adds value to their customer journey and overall buying experience.
To increase the visibility of your content, make sure you pay attention to the best SEO strategies (both off-page and on-page). Choose keywords that are highly relevant. There are many free and paid keyword research tools available that you can use to conduct keyword research for your eCommerce store.
If you're busy or you're not too sure about your writing skills, you can also hire a professional content writer to write quality blogs, how-to's, and tutorials for your affiliate store.
5. Not Trying New Things
Creating an affiliate marketing store comes with its own challenges. Make sure you keep yourself informed with recent trends and ranking factors.
Be experimental and take calculated risks from time to time to explore better marketing opportunities.
Last but not least, stay connected with your customers. Send emails and texts and introduce them to your new deals and discounts.
Remember, the more you connect with your target audience, the better you would be able to convince them to invest in your affiliate products.
What are the Benefits of Using Affiliate Marketing?
We know that there is a wide range of options that you can use to generate profit from an website and an eCommerce store. There are a few reasons why affiliate marketing is ideal for both online store owners and content creators.
1. Provides Third-Party Validation
By collaborating with high DA (domain authority) websites and popular influencers, you can better market your online eCommerce store and build trust. This helps improve your own website credibility, therefore bolstering your SEO efforts.
2. Strong Return on Investment
One of the biggest perks of using affiliate marketing for the eCommerce store owner is that it is all performance-based.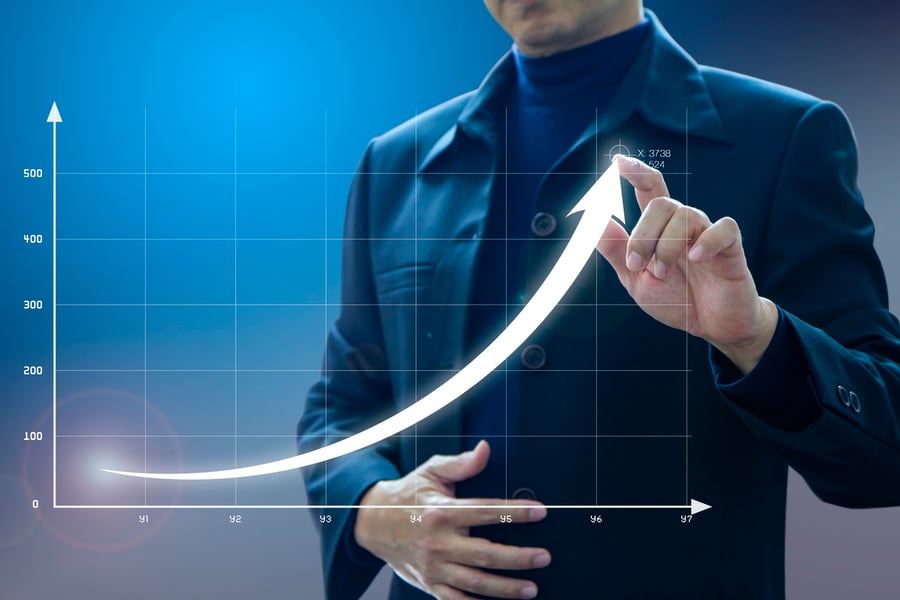 If you're running an online store and have affiliates performing well to sell your products, it helps improve your return on investment over time. As an affiliate, the better you perform, the more money you earn.
3. Scale Your Traffic and Sales
In addition to your other eCommerce marketing efforts, adding affiliates to your program as an online store owner will enable you to convert your website visitors into paid customers. In other words, by implementing the best affiliate marketing 2020 practices, you'll have more opportunities to scale traffic faster.
4. Reach Different Audiences
With affiliate marketing strategies, you can target audiences that your existing campaigns aren't currently targeting. This can help you to expand your business into new markets and capture revenue from audiences that you never would have otherwise.
5. Generate Brand Awareness
If your online store is new, affiliates can help increase your brand awareness using banners and ads that they can publish on their websites.
When a website that already has thousands of visitors endorses your products, your chances of getting more sales will automatically be increased.
Affiliate Program Challenges
While there are many benefits for online businesses looking to implement affiliate programs, there are also some challenges. Adding affiliates to your eCommerce store is easy, but there are certain issues that you may have to face.
1. Having the Right Affiliates on Board
Affiliate marketing uses the same Pareto Principle that states that 80% of your sales come from 20% of your buyers. In this case, 80% of your sales come from 20% of your affiliates.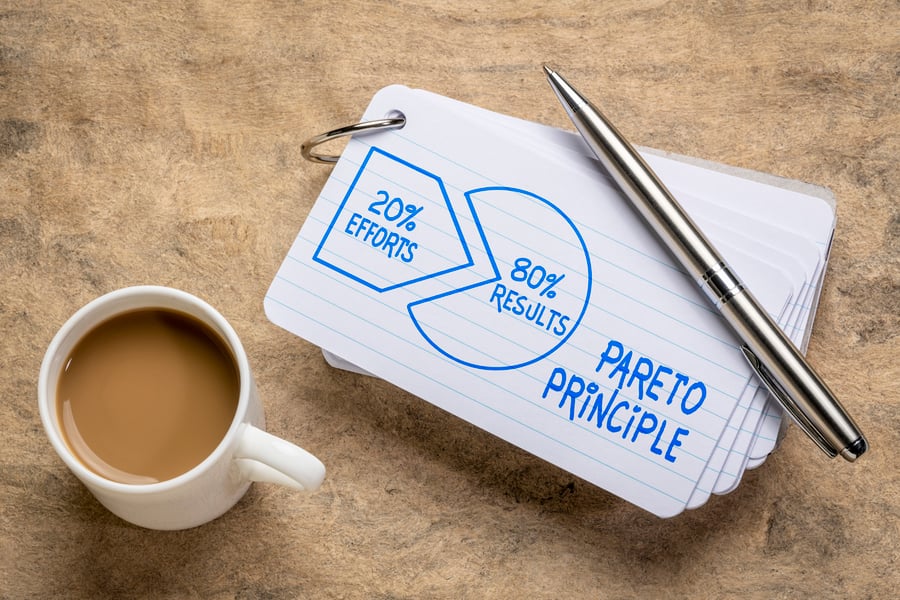 Finding the right affiliates who could actually contribute to your sales is a challenging task. Here, you should consider your business objectives as well as the affiliate's potential to make the right decision.
As a store owner, make sure you carefully monitor each website to assess its potential. The more traffic an affiliate can generate, the more sales they can drive to your eCommerce store.
2. Implementing the Right Affiliate Management Tech
Almost all online stores use affiliate marketing software to streamline and manage different partners. Choose a platform that enables you to aggregate orders from different suppliers, establish tracking links, and administer the other administrative tasks.
Since there are so many platforms available, we suggest you choose software that has positive reviews. Don't forget that you need to manage more than your partners. To get the best results from your paid advertising, you need affiliate tracking software to control your campaigns and get the greatest mileage from your ad budget.
3. Choosing the Right Affiliate Manager
The next thing you may want to do is hire an experienced affiliate marketing manager. A proficient affiliate marketing manager is able to maintain relationships with the affiliates. Without a manager, affiliates may not receive the resources they need or the commission they've earned on time.
4. Ensuring that Your Other eCommerce Marketing Efforts Aren't Impacted
No matter how well-designed your affiliate program is, it's important to understand that it is just one element of your overall eCommerce marketing strategy.
Once you have a potential customer on your website, your other digital marketing strategies must also be in place to increase conversions.
For instance, you must have killer content on your website to encourage visitors to check out your online store for more valuable content.
Similarly, you should also leverage the power of SMM (social media marketing) to persuade your website visitors to follow your business on prominent social media platforms.
How to Build an Online Store with Affiliate Products
Starting an affiliate marketing program for your eCommerce store is luckily not too difficult. There are many affiliate marketing apps that you can use to instantly start such a program for your online store.
Simply integrate with the best software, unless your eCommerce platform comes built-in with affiliate marketing capabilities. With that set up, the next thing you need to do is recruit affiliates. We've already discussed this aspect in the previous section.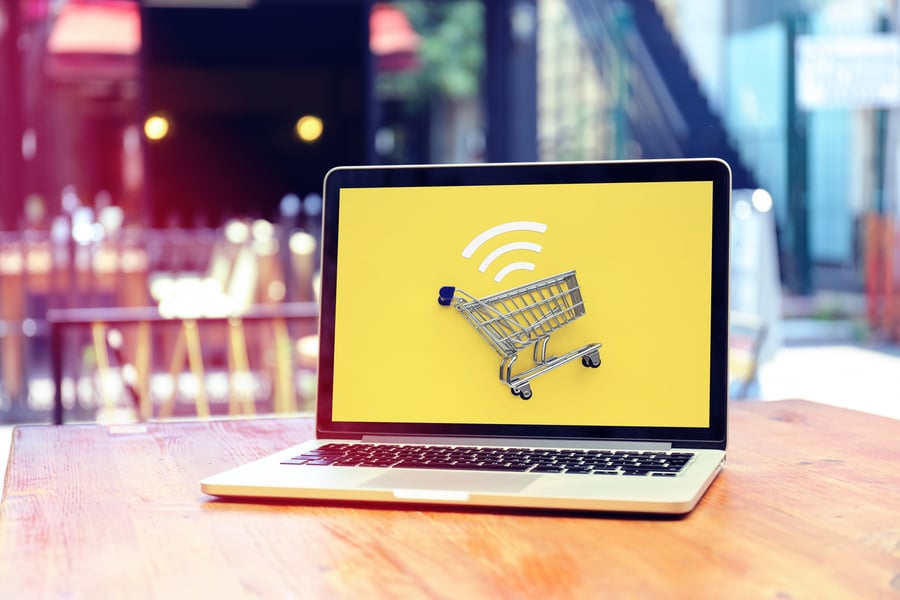 Once you have started your program and also acquired affiliates, it's time to market your online store on different social media channels.
Increase Affiliate Engagement Using Email Marketing
If you use email marketing and you have an email list, you can tell your subscribers about the launch of your affiliate marketing program. Also, encourage them to become part of your campaign.
Once you've initiated your program, recruited affiliates, and marketed it to your audience, it's time to keep track of everything.
Effective communication is the key to establishing a successful Affiliate program. Apart from that, you should also keep track of the metrics, including average order size, sales per affiliate, gross margin, etc.
Success Tips for Your Affiliate Program
Once you've decided that affiliate marketing is the best strategy for your online store, there's a few best practices that you should employee to get the most out of this new marketing campaign.
1. Do Competitor Research
Your first step before starting is to make sure you carefully analyze your competitors' strategies. Jot down a list containing your top competitors and their affiliate programs.
You can even become part of their affiliate program to see what kind of incentives they're offering as an affiliate. Think about how your program's incentives that be better and more enticing.
2. Know Your Objectives and KPI
Before you jump into the world of affiliates, make sure you know your objectives and KPI. Also, think of the metrics to evaluate your progress. Without a baseline, you'll have no real way of understanding the effect your marketing campaign has had on profits or conversions.
3. Treat Your Affiliates as Your Partners
When you start your affiliate marketing program, it's important to understand that affiliates are independent individuals and companies who work at their own pace. It's not their responsibility to follow your set rules. Try to build strong relationships with your affiliates so that both parties can benefit for a longer period of time.
4. Educate Yourself About the Best Affiliate Marketing Practices for 2021
To grow your affiliate program, it's important to keep yourself updated with the current best practices for affiliate marketing. Make sure you invest your time and resources in learning about new software, blogs, and resources that can help improve your existing program.
5. Don't Expect Overnight Results
Last but not least, similar to other eCommerce marketing strategies like SEO, give your affiliate marketing program time to witness real-time results. You won't see a huge spike in profits, traffic, or conversions overnight. Monitor your results over a set period of time and review the progress after that point.
Conclusion
Starting an affiliate marketing program is a cost-effective and result-driven way to market your online store and drive conversions. Just remember, you have to invest time, money, and resources initially to set up a foolproof affiliate marketing program that can fetch long-term results.
If doing it on your own seems like a difficult task, you can also hire a company or an individual for better results.
Want to add something else to this list? Feel free to leave suggestions in the comments section below. We would love to have your feedback.