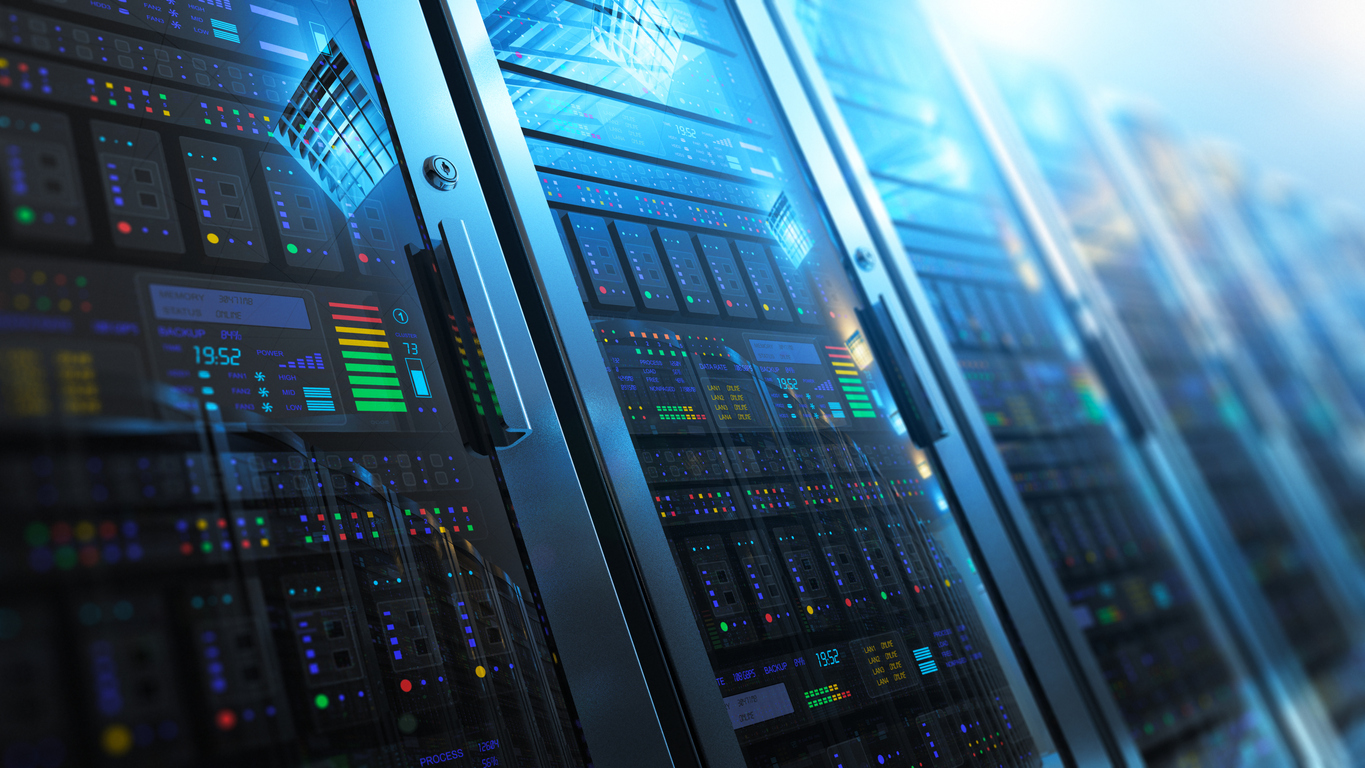 High-volume eCommerce stores need an advanced solution to handle the increased traffic and sales of a successful business. That's why many popular eCommerce platforms offer enterprise plans to support the massive activity a large online business can generate. But not all enterprise eCommerce plans are affordable to the businesses that need them.
Enterprise pricing can really cut into your bottom line, and you often don't have a choice as to when you upgrade — if your store is pulling in that much traffic, it needs enterprise infrastructure, period. Unfortunately, this means many businesses start paying thousands of dollars per month before they can comfortably budget for a price tag that size. Other businesses want to move up to enterprise software to keep their growth progressing, but the pricing turns them away.
We agree: enterprise eCommerce is too expensive. That's why we're making it affordable with our new 3dcart Enterprise plans.
What is Enterprise eCommerce Software?
Enterprise eCommerce software is made to serve the unique needs of a large, high-volume business that sells online. It brings together all the tools that a business needs to manage products, customers, and other aspects of eCommerce on a larger scale. The frontend (the customer-facing side) is your business's eCommerce website and online store. The backend (the business-facing side) is the administration dashboard where all the included eCommerce tools can be found. If the enterprise eCommerce platform meets the needs of the business well enough, the entire online component of the business can be run from that single dashboard.
If you're thinking that enterprise eCommerce software sounds similar to regular shopping cart software, you're correct in a few ways, but it's not identical. Many eCommerce platform providers, like 3dcart, offer enterprise plans in addition to their small business plans. In these cases, the main difference is that enterprise eCommerce software is scaled up in various ways to meet the needs of a larger business.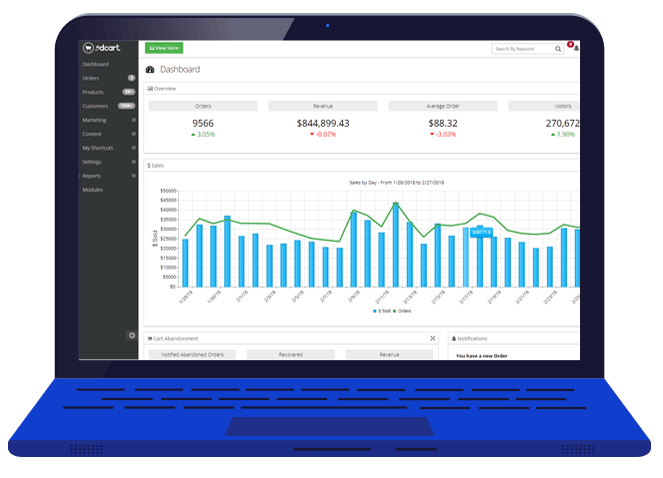 How 3dcart is Making Enterprise eCommerce Affordable
Just because you're ready to expand into an enterprise eCommerce plan doesn't mean you can afford thousands of dollars per month. At 3dcart, our goal is to help your business have everything it needs to continue to grow and succeed, so we've overhauled our Enterprise eCommerce platform into a series of plans that work as stepping stones for scaling your business in a similar way to our small business plans. We've also rolled several of our enterprise-level apps directly into our Enterprise plans as standard. Overall, going with 3dcart Enterprise will provide you with the most industry-leading eCommerce tools and features at a significantly lower price than competing platforms.
Guide to 3dcart's New Enterprise Plans
All 3dcart Enterprise plans include all the features from the 3dcart Pro plan plus additional functionality an enterprise business will need. This means your business will have all the eCommerce automation tools, advanced marketing suite, and other advantages of 3dcart Pro at its foundation, such as:
All essential eCommerce business management tools like order and inventory management, unlimited products and categories, a fully optimized checkout, and more
A full set of customer feedback features such as product reviews, product Q & A module, and our 3dfeedback store feedback system
Everything you need to provide the best shopping experience for your customers, including a built-in CRM (Customer Relationship Manager), RMA (Return Merchandise Authorization) system, real-time shipping, waiting lists and pre-orders, wish lists, gift registries, reward points, optional recurring subscription orders, and much more
Tons of marketing and promotion features like flexible coupons and promotions, countdown Daily Deals and Group Deals, built-in email newsletters, industry-leading built-in SEO, and integration with Google Shopping, Facebook, Amazon, and eBay
Our most advanced sales tools, like our Sales Rep Module, email Autoresponders, and support for a well-rounded affiliate marketing system
Over 160 compatible payment providers to allow you to accept all the best kinds of payment for your customer base and location
Along with these (and many more) features from 3dcart Pro, our Enterprise plans also include advanced functionality and additional powerful tools for enterprise eCommerce.
Advanced Infrastructure and Development
First, 3dcart Enterprise plans use an advanced infrastructure reserved specifically for our Enterprise clients. This is the most important distinction between our Enterprise plans and our small business plans. 3dcart Enterprise stores are hosted on a cloud-based infrastructure working on a cluster of servers with no single point of failure.
Cloudflare is also implemented for Enterprise accounts, bringing performance and security features such as their Web Application Firewall and DDOS mitigation to protect your store from all types of online attacks. Cloudflare implementation also includes Argo Smart Routing, Load Balancing, Faster DNS, and next-generation Content Delivery Network (CDN) for faster site performance worldwide. The end result is that 3dcart Enterprise websites are some of the most consistently fast and secure websites in the world.
The advanced infrastructure provides another notable advantage to 3dcart Enterprise merchants: our Service Level Agreement rises from the industry standard 99.94% uptime to 99.99% guaranteed uptime, the maximum web hosting SLA available.
3dcart Enterprise clients can also access our highest level of custom development, meaning more flexibility for their businesses going beyond our public REST API and Frontend API. Our in-house development team is available to adapt 3dcart to your business's unique needs, however you require.
Serving a Larger Staff
Since Enterprise businesses tend to have larger numbers of employees, we've increased the number of Staff Users available with each plan. The high number of Staff Users ensures that you can distribute login/password accounts to allow numerous employees to access parts of your 3dcart admin dashboard as you see fit, whether to handle orders, customer service, sales, or any other aspect of your business. All 3dcart Enterprise plans also include unlimited hosted email accounts, so as many of your business's employees as needed can have branded email addresses @ your business name.
3dcart Enterprise Plan Breakdown
Now, let's look at each 3dcart Enterprise plan to discuss its details such as pricing, intended revenue tier, and the bonus features you won't find anywhere else.
3dcart Enterprise I
Pricing: $499.99/month
Staff Users: 20
Online sales per year: up to $5 million
Enterprise I is the single most affordable enterprise eCommerce plan on the market, clocking in at a quarter of the cost of competing enterprise packages from Shopify, BigCommerce, and others. We have also increased the value by including the following apps from the 3dcart App Store:
Address Verification: utilizes the USPS address matching system to check the customer's shipping address in real time and suggest corrections if the customer makes a mistake. Normally costs $9.99/month – $499.99/month depending on number of orders.
Restrictive Shipping: lets you define specific shipping methods for products that can only be shipped with a certain method, preventing customers from selecting inappropriate shipping for these restricted products. Normally costs $199.
Multiple Distributors: allows you to designate multiple distribution centers each serving a particular area, so customers' orders will ship from the nearest distribution center, saving time and reducing shipping costs for the customer. Normally costs $49/month.
Option Rules: gives you control over which product options can be selected by the customer based on their previously-selected options, hiding or displaying appropriate options dynamically. Normally costs $199.
Inventory Stock Buffer: allows you to set an amount of buffer inventory to keep in stock and remove from your customer-facing inventory counts, so you can keep backup inventory on hand as needed. Normally costs $99.
Reserve Inventory: prevents customer frustration when buying high-demand items by reserving the products in the customer's cart for a configurable period of time, so they can't be snatched up by another customer before the first customer can reach checkout. Normally costs $199.
Custom Product Emails: lets you create product-specific post-purchase emails to ensure the customer always receives the most relevant email after their order, with any product-specific information you need to convey to them. Normally costs $49.
Autoship Recurring Orders (Unlimited): enables a subscription program with ongoing sales for your online store via automatic recurring orders, with full control over frequency and subscription end dates. Unlimited Autoship normally costs $99/month.
Time-To-Reorder Reminder Service: allows you to create customizable opt-in reminders that will be automatically sent to customers when it's time for them to reorder products that need to be replenished on a regular basis. Normally costs $49.99/month.
These apps represent additional tools a high-volume business may need, and as a 3dcart Enterprise merchant, you get them all for free with your monthly plan — making 3dcart Enterprise I both more affordable and more powerful than any Enterprise plan offered by our competitors.
3dcart Enterprise II
Pricing: $999.99/month
Staff Users: 40
Online sales per year: up to $10 million
3dcart Enterprise II steps it up even further while still keeping our price low and value high. At half the cost of Shopify Plus, Enterprise II is still the most cost-effective option even before you consider all the extra features and advantages we've built into the plan. With 3dcart Enterprise II, you get everything from Enterprise I, plus the following apps included free:
Dynamic Category Filters: allows you to set up 10 filters for each category that customers can select to narrow down the displayed products. Normally costs $499.
3dboost: provides a complete tool set for creating attractive offers that appear as a modal (a box or card) on the page when the customer takes a certain action or after a set time period of viewing the page. Normally costs $24.99/month or $149.94/year.
Custom Sale Price Rules: lets you quickly adjust discounts across whole categories manually, or automatically once per day, overriding existing discounts as needed. The products will have their "On Sale" sticker activated, and both their regular price and sale price will be displayed. Normally costs $199.
PunchOut2Go Connector: enables compatibility between your online store with PunchOut-based eProcurement software like SAP, Oracle, Ariba, SciQuest, Coupa, and more. Normally costs $1,000 for the connector; PunchOut2Go's fees still apply.
Kount Fraud Prevention Connector: integrates your store with Kount, a powerful fraud prevention platform that uses hundreds of real-time data points to stop fraudulent transactions from occurring. Normally costs $500 for the connector; Kount's fees still apply.
With Enterprise II, the difference between 3dcart's Enterprise plans and our competitors' enterprise plans is even more apparent, giving you much more power and flexibility for a far more affordable price (and we'll go more into detail with a pricing breakdown shortly).
3dcart Enterprise Custom
Pricing: by quote
Staff Users: unlimited
Online sales per year: over $10 million
Businesses selling over $10 million online each year are going to need the toughest servers and best tools the eCommerce world can provide. 3dcart's Custom Enterprise plans include everything listed above, as well as unlimited Staff Users for any number of employee admin accounts. Your online store will also be hosted on the most powerful infrastructure available so as to support your existing volume and continued growth.

Setup Fees
Savvy merchants (like you) are sure to notice the $299 one-time setup fee for 3dcart's Enterprise eCommerce plans. This is necessary to cover the costs of setting up your infrastructure, but is still thousands of dollars cheaper than the starting price of competing platforms — and if you're an existing 3dcart customer who moves up to Enterprise due to cracking the revenue tier of your Pro or B2B plan, you don't have to pay this fee at all. Waiving this fee is our way of giving back to our loyal clients and helping pave the way for your further growth.
What are Sales per Year?
The "sales per year" numbers are revenue tiers that represent the amount of traffic and number of sales a business is pulling in. We use revenue tiers as a metric to determine when a business would benefit from being moved upward to the next tier in order to benefit from the infrastructure and additional features included in the higher plan.
Our revenue tiers are another factor that separates 3dcart from competing enterprise eCommerce plans: 3dcart can support much higher sales per year before an upgrade is required, to the tune of millions of dollars in sales.
Priority Support for Enterprise Businesses
Our Client Success Team can help you troubleshoot any issues and has the ability to forward bugs directly to our developers. You're free to contact us via phone, live chat, or ticket to get the help you need, whether you have a simple question or a complex issue. Our support is available 24/7, every day including holidays, and is completely based in our home office in the United States. You will never be directed to a call center or outsourced help.
3dcart Enterprise plans also guarantee priority support for any problems or questions you have about your eCommerce website or the 3dcart software. As an Enterprise customer, you'll have your own dedicated Technical Account Manager (TAM) to directly handle or escalate your inquiries. Your TAM will be your primary point of contact within 3dcart support and will maintain a relationship with you throughout the lifetime of your account with us.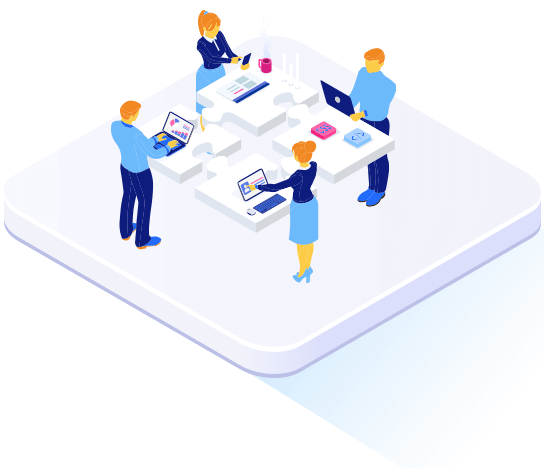 3dcart Enterprise vs. Shopify Plus vs. BigCommerce Enterprise
It's time we put our pricing and revenue tiers into context through a comparison with popular SaaS enterprise eCommerce providers competing with 3dcart. Shopify and BigCommerce both have their own enterprise plans available, but only 3dcart offers a tiered set of enterprise-grade plans that keep your monthly costs predictable — and much lower.
Here's a quick refresher on 3dcart Enterprise pricing:
| | | |
| --- | --- | --- |
| 3dcart Enterprise Plan | Monthly Fee | Online Sales per Year |
| Enterprise I | $499.99/mo. | Up to $5 million |
| Enterprise II | $999.99/mo. | Up to $10 million |
| Enterprise Custom | Custom pricing by quote | Over $10 million |
Note that merchants making $500k – $1M per year still qualify for 3dcart Pro at a rate of $229/month. This is in stark contrast to Shopify and BigCommerce which push merchants to upgrade to enterprise plans starting at around $450k – $500k.
Shopify Plus Pricing Analysis
Now let's compare Shopify's pricing for their enterprise plan, Shopify Plus. The minimum cost of Shopify Plus is $2,000/month. Shopify doesn't offer multiple tiers of enterprise service like 3dcart, and instead escalates its fees according to a percentage of your sales: the monthly fee for Shopify Plus is $2,000 or 0.25% of the net value of all online and/or POS transactions you process through your Shopify store, whichever is higher.
But what does that actually mean? To make this more understandable, and allow for meaningful comparison with 3dcart Enterprise plans, we've done the math to show how much you would pay for Shopify Plus at revenue tiers similar to 3dcart. (Since Shopify merchants need to upgrade to the enterprise solution sooner than 3dcart merchants, we have to include a couple of non-enterprise 3dcart plans to complete this comparison.)
| | | | |
| --- | --- | --- | --- |
| Online Sales per Year | Shopify Plus | Notes | 3dcart Alternative |
| $500k | $2,000/mo. | The lowest revenue tier at which Shopify recommends Shopify Plus. | 3dcart Plus (up to $500k sales/yr.) $79/mo. non-enterprise plan. |
| $800k | $2,000/mo. | Max sales per year before Shopify price increase. | 3dcart Pro (up to $1M sales/yr.) $229/mo. non-enterprise plan. |
| $1M | $2,500/mo. | Value of 0.25% of transactions has exceeded $2k. This is also the revenue tier at which Shopify enforces a Plus upgrade. | 3dcart Pro (up to $1M sales/yr.) $229/mo. non-enterprise plan. |
| $5M | $12,500/mo. | Value of 0.25% of transactions has exceeded $2k. | Enterprise I (up to $5M sales/yr.) $499.99/mo. |
| $10M | $25,000/mo. | Value of 0.25% of transactions has exceeded $2k. | Enterprise II (up to $10M sales/yr.) $999.99/mo. |
| $16M | $40,000/mo. | Max monthly Shopify Plus fee not including transaction fees and apps. | Enterprise Custom by-quote pricing |
As you can see, Shopify's pricing is much higher than 3dcart and increases at a much faster rate — and this table doesn't even take into account the 0.15% transaction fees you'll need to pay if you use a provider other than Shopify Payments to process your sales. As we discussed in our Unlimited eCommerce Plan Pricing guide, you should never assume you can continue to use Shopify Payments and avoid the transaction fee. (That guide also includes an in-depth breakdown of how quickly those fees can add up.)
BigCommerce Enterprise Pricing Analysis
BigCommerce Enterprise is much harder to quantify than Shopify Plus because BigCommerce doesn't make any of its enterprise pricing structure available to the public. BigCommerce enterprise pricing is calculated at a much more specific level than 3dcart or Shopify and strongly depends on the quote you receive. If you have solid knowledge of your visits per month, average visitor time on site, daily peak hours, and annual revenue, you can get an estimate from BigCommerce's Cost of Ownership calculator, but the prices it produces are still quite high and not guaranteed to match the quote you actually get.
Reliable reports state that BigCommerce Enterprise ranges in price from $400/month to $15,000/month, and there is one crucial piece of information that shouldn't be overlooked: BigCommerce's $249.95/month Pro plan (its highest non-enterprise plan) tops out at a revenue tier of $400k online sales per year. After exceeding that amount, BigCommerce merchants find their monthly plan price increasing to account for the overage at a rate of an extra $150/month per every additional $200k in revenue.
If we assume that the lowest available price for BigCommerce Enterprise is $400/month, it becomes feasible to switch to BigCommerce Enterprise at an online sales per year of $600k — if we assume a merchant of that volume could qualify for a $400 quote. Most reports claim that BigCommerce Enterprise is worthy for businesses making $450k a year and up, so you can expect to need to upgrade long before you reach $600k in annual sales revenue. Either way, it's difficult to imagine a scenario in which BigCommerce Enterprise is more cost-effective than 3dcart.
Open-Source Enterprise eCommerce Platforms
Distrust in SaaS providers and platform pricing confusion are two of the top reasons that high-volume eCommerce retailers often seek open-source solutions for their online stores. We can understand both of these perspectives — since SaaS is so useful for small businesses, it's easy for an enterprise to underestimate the capabilities of SaaS eCommerce platforms. After going over the pricing above, we see the confusion there, too. Open-source software is free, so why not use it?
First, let's lay some of these worries to rest. SaaS eCommerce platforms are more powerful, more customizable, and more reliable than ever before, and an industry leader like 3dcart can be the perfect solution for the vast majority of businesses of any size. Plus, if you fully understand how much it costs to run your online store on an open-source platform, SaaS pricing is clearly much more reasonable.
There are far too many open-source eCommerce platforms to compare here, but our open-source eCommerce pricing comparison goes more in-depth. To summarize, while the software itself is free (or licensed for a flat fee), your business will need to shoulder the costs for hosting, development, design, security, software updates and license extensions, and much more. Often, that "free" software carries a price tag of thousands to millions of dollars in ongoing costs — much higher than many SaaS solutions, and guaranteed to be far more expensive than 3dcart.
Take Your Business to the Next Level
The age of prohibitive pricing for enterprise eCommerce software is over, no matter what our competitors' pricing would indicate. With 3dcart's Enterprise eCommerce plans, you can access powerful infrastructure and all the best features for streamlining your workflow and continuing to grow, at a fraction of the price of our competitors. If you're tired of watching your expenses inflate and cut into your bottom line, the next step is here.