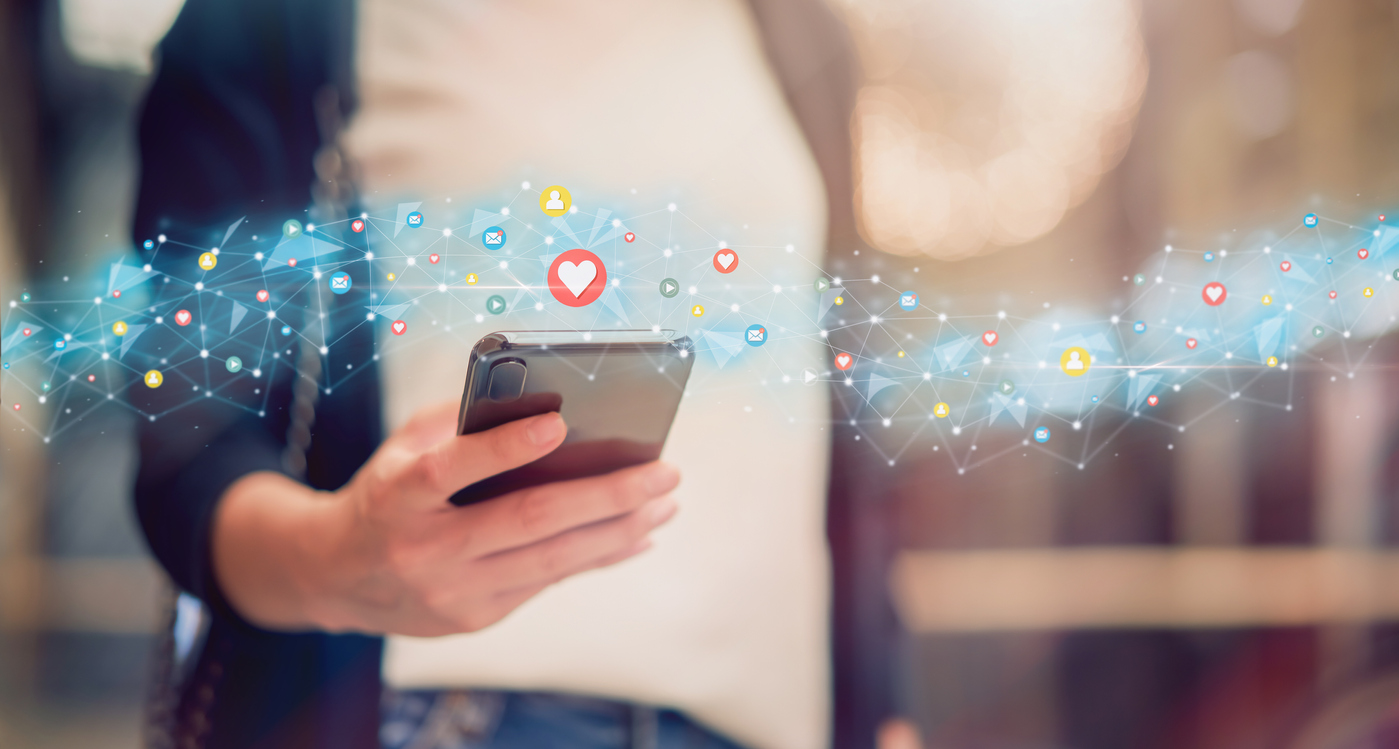 Many B2B companies fail when it comes to leveraging social media for their benefit. Different strategies are used when marketing to businesses versus end consumers; the only common denominator between B2B and B2C companies is people.
This is the main reason that B2B sellers lag when it comes to adopting new marketing strategies. They should be leveraging social media marketing, or SMM, for online businesses if they want to reach the actual decision-makers. A B2B technology company can optimize social media marketing by coming up with, and applying, an effective marketing strategy.
B2B companies that have used social media marketing to their advantage feature messages rich in content. They also adjust their marketing efforts to match consumer data and trends. Such companies are capable of producing content that their target market will like.
By improving their presence on social media platforms, like Twitter and LinkedIn, B2B sellers can increase their traffic, which results in boosted sales. These 5 tips will help any B2B company break out of the social media blues and generate more traffic to their websites.
1. Come Up with an Interesting Angle
B2B sellers should drop the boring tag that has often been associated with the industry. The thought of potential customers engaging with a boring company has caused them to seek other alternatives. A B2B company may have a very interesting product, but they're less engaged with consumers because of how they've packaged their message.
These messages often come in the form of boring articles and blogs filled with lots of jargon. Instead, B2B marketers should take advantage of current social media and cultural trends to come up with memes and posts that'll make their products or services go viral. While social media is geared towards people, B2B companies can still reach the people who run those businesses.
It's also important for B2B companies to create an environment on their social media platforms that'll encourage people to share content and have fun. Moreover, their social media posts should have enough information about their products. This will help create a conversation around their products and drop the boring tag.
B2B companies with products that look and sound complicated need to come up with an interesting angle that'll appeal to a larger audience. Such ideas can help them gain a lot of mileage on social media and drive traffic to their websites. Once a B2B seller finds an interesting angle, it can start an aggressive social media marketing strategy.
2. Feature a Real Person
Unlike B2C companies that directly deal with end consumers, B2B companies deal with businesses. The major misconception is that B2B selling doesn't require humans since most sales are done in bulk and repeated over an extended duration. This is common in industrial and manufacturing sectors that sell heavy machinery and components.
If you've ever dealt with computer-generated responses over the phone or while dealing with customer service, then you know how boring automated messaging can be. The lack of humanity to their posts make them unreal and out of touch with their consumers due to the repetitive and boring messages. It doesn't sit right if you feel you're talking to a robot.
Introducing humans on their social media to back their content marketing will help to drive traffic for B2B sellers. This form of personalization makes users feel at ease knowing that they're dealing with a fellow human being. Real people can deal with customer needs more effectively than a programmed robot.
They can engage the services of a social media manager to help them with their social media posts too. A photo of the company staff on the website can also help achieve a level of humanity. Moreover, account managers and customer service staff should be real people using their real names when dealing with clients.
3. Hire a Professional Social Media Manager
To avoid damaging your company's reputation on social media, B2B sellers need to hire professional social media managers. An SMM expert needs to have a good understanding of the company's product or service and values. This type of person can effectively deal with any complaints that may arise.
The greatest mistake B2B companies make is hiring someone who's only experienced in their sector. They should instead hire people that are professionals in social media first, and industry professionals second. The right people with an outside perspective can help create a social media buzz in an otherwise difficult industry.
Most B2B sellers often have a myopic view when it comes to the functions of their social media manager. Hiring someone to only post on the social media platforms is, unfortunately, not going to make the cut. The social media manager should help increase the brand's following and shape the company's voice. Professionals can achieve this by taking advantage of popular trends and the latest news within their B2B company's specific industry.
Moreover, B2B sellers miss their mark by going after followers who are only interested in what they sell. It's highly unlikely to quickly find a large following on social media that may be interested in the B2B's niche. The best approach is to look for followers who aren't directly interested in the company's niche by coming up with an interesting industry-relevant angle on social media posts.
The most important things for a B2B social media manager to focus on should be engagement and presence. They should consider this before looking for leads, and tailor content towards posts that encourage engagement and shares.
If they can achieve this, the company will significantly improve their presence on social media. Ultimately, these companies can get more leads using their engaging content.
The bottom line here is: B2B sellers need to hire professional social media managers who're also familiar with their niche. They can even go ahead and hire an agency to manage their social media for them. B2B sellers can end up getting extra services such as content writing at an even lower cost.
4. Feature Content Marketing on Social Media
Businesses use content marketing to develop and share content that gives the end consumer information that's relevant, informative, and engaging. For social media marketing to be successful, it has to go hand-in-hand with content marketing. These two are mutually beneficial; without one, the other will fail.
Content creation and marketing help businesses increase their reach to a larger audience. B2B sellers can use this on their social media platforms to give audiences a better understanding of the niche they're authorities in.
Ideally, content should engage the audience and educate them on the latest trends and best practices. Your content and social media marketing should eventually convince the target audience to trust your business and purchase your product or service.
Most B2B companies already use content marketing on their social media platforms. However, it's important to note that different B2B sellers use different content marketing strategies for their business. Be sure to research what other businesses are doing before working on your brand-specific content strategy for social media.
5. Use LinkedIn
Most B2B marketers meet over at LinkedIn. According to the Content Marketing Institute, 91% of B2B companies use LinkedIn. This is a professional networking site that has been designed to be more sophisticated than Facebook. Your business feed will be devoid of cat and baby videos, viral videos, and personal updates.
B2B sellers love using LinkedIn mainly because of its effectiveness in giving them the right leads. Unlike their B2C counterparts, B2B companies aren't just seeking traffic on their social media platforms. They're looking for the kind of traffic that'll lead them to their target audience.
The impact of LinkedIn on B2B companies can be compared to the impact of social media platforms such as Twitter, Facebook, or Instagram on B2C companies.
The Bottom Line
These five strategies can help B2B sellers to significantly improve their social media marketing efforts. They should be capable of creating content that's engaging by coming up with interesting angles on their posts and articles. Featuring people in their customer service and social accounts will give audiences a more personalized brand experience.
Hiring the right people is also crucial to success; B2B companies should hire a professional social media manager that's familiar with the company's niche and target market. Such a person should be capable of creating a social media buzz around the company's product and help to shape the brand's image online.
It's also a good idea to use content marketing alongside social media marketing to help reach a larger target audience. With the use of professional platforms like LinkedIn, B2B marketers can effectively secure leads instead of general traffic. As B2B buyers are craving personalization more and more, it's clear that businesses will need to become even better at social media moving forward.