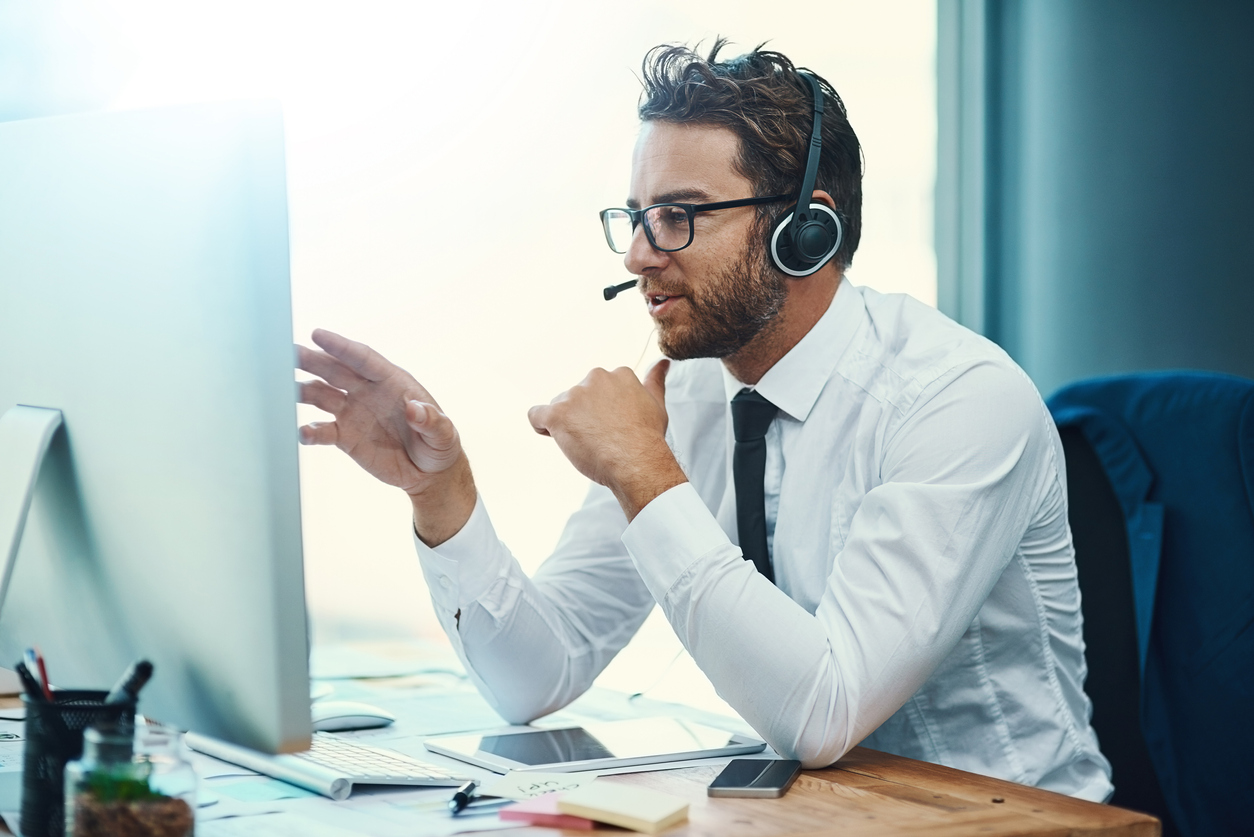 Leads are invaluable for businesses, no matter how big or small that business is. Leads are what allow you to grow, generate revenue, and give you vision for scaling down the road. While some leads are definitely better than others, all leads matter. Of course, if you could handpick your leads personally, there are definitely some qualities you would look for, including people who are actually looking for your specific product or service, and those who have been referred to you by your most loyal customers.
While leads can come in a variety of ways, most businesses focus on online lead generation specifically because it is so effective. It's also much more easily tracked, which allows businesses to focus their money on what really works. Developing leads online can happen using several different strategies, but ultimately each one of those strategies requires getting a potential customer's attention, making them interested in or educated about your product, and then bringing them to a sales page where they can make a purchase.
Unlike local lead generation, online lead generation allows for a much larger target. Even when dealing with local businesses, generating leads online allows you to better target your specific audience, ensuring that your ad spend goes further and with consistent results. Online lead generation also improves the rate of conversions for businesses because, rather than just getting in front of people, you can get in front of the right people – those who are wanting your services and are eager to engage.
These quality leads generated by online strategies can mean the difference between success and failure for many businesses, which is why finding the right lead generation tools is critical.
Below are fifteen of the best lead generation tools for your business, whether it's local, national, or even international.
The Best Lead Generation Tools for Businesses
1. Leadfeeder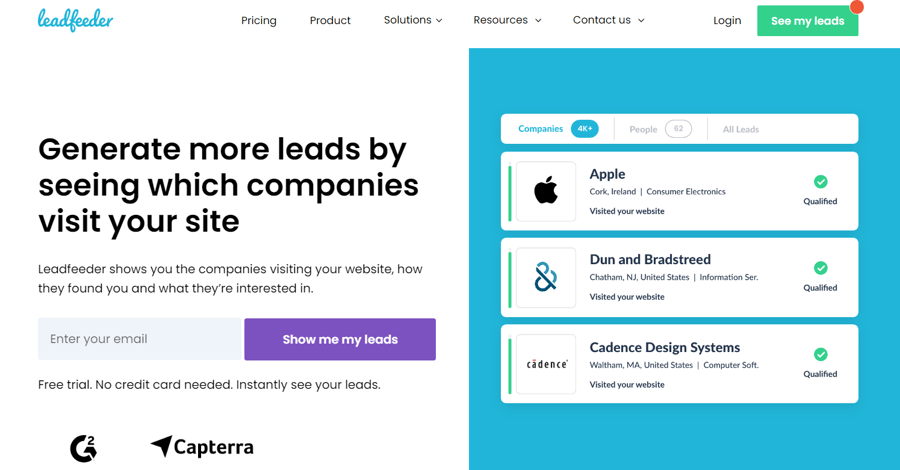 One of the most important aspects of online lead generation is analytics so that you can track your results and know where to put more of your ad spend. Leadfeeder helps companies understand how their online marketing strategies are working by giving them the ability to see who's visiting their sites and where they're coming from.
Additionally, Leadfeeder gives companies more information about visitors, including what they're interested in. Designed for marketers and salespeople, as well as agencies, Leadfeeder works in conjunction with Google Analytics to provide essential information.
Another benefit of Leadfeeder is that it knows how to remove bots from a company's list, ensuring that future ad spend is only spent on real, quality leads. Leadfeeder offers a free plan to users looking to utilize their software, called the Lite plan. However, if you'd like more advanced features and the ability to see past the last 3 days of leads, you can sign up for the Premium plan. Pricing starts at $55/month – if you'd like to test out this paid plan, you can sign up for the 14-day free trial first.
2. Prospect.io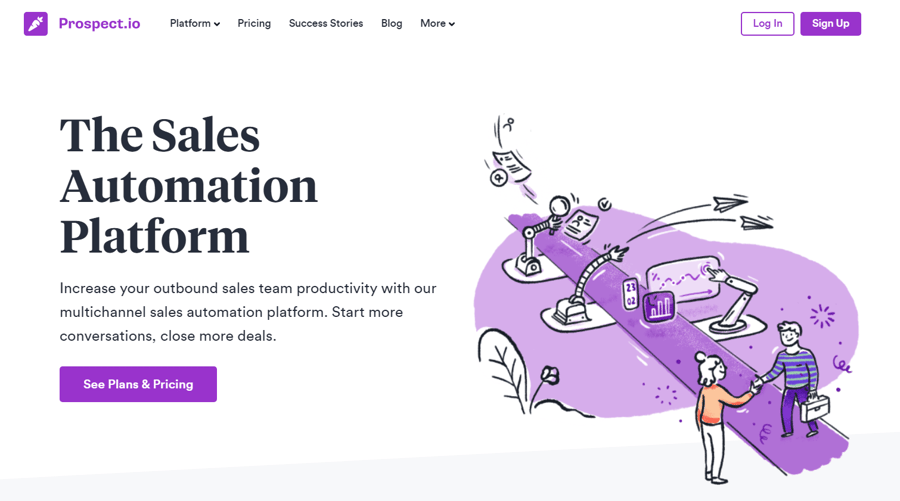 An incredibly helpful tool for businesses using emails as part of their online lead generation strategy, Prospect.io verifies emails of potential subscribers while also offering businesses an easy way to schedule automated emails to their list. The tool provides a variety of ways to personalize messages and will even automatically reply to emails with pre-written scripts.
However, one of the most helpful features of Prospect.io is that it gives businesses the ability to see how their emails are being received, including whether or not they have been answered and if links inside the email have been used.
To use Prospect.io, you'll need to sign up for a paid account. The least expensive plan, called Essential, will run you $89/month (or $78/month if paying yearly). For the more advanced Business plan, pricing starts at $149/month (or $129/month if paying yearly).
3. UpLead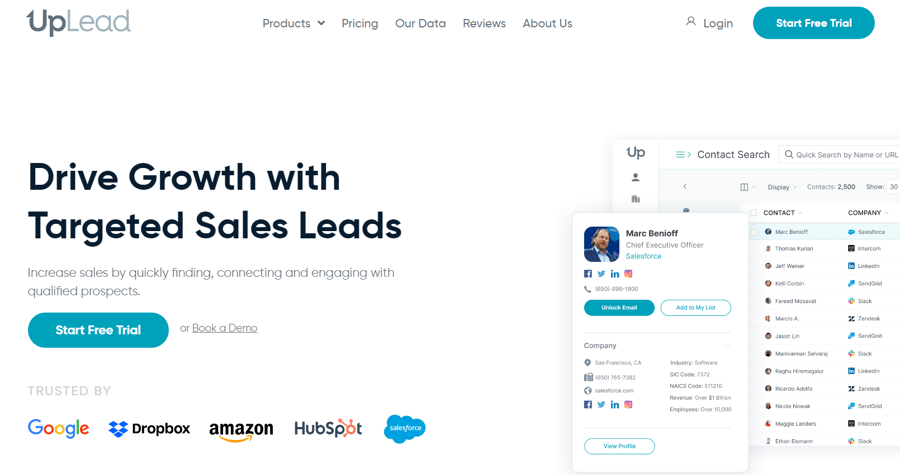 B2B companies can especially benefit from UpLead thanks to its vast database of over 30 million international contacts. Depending on what type of contact your business is in need of, UpLead allows you to search through their database, finding other businesses based on categories like location, industry, tech, and more.
UpLead's system works on "credits", which are used to unlock leads. Once unlocked, you can export them to your CRM or download them to excel. You gain credits every month, and the amount you gain will depend on the plan you sign up for.
Offering businesses complete contact information for critical leads, UpLead can be trialed for 7 days free to see if you find what you're looking for. After the trial, businesses can access UpLead after signing up for any one of the available paid plans. Pricing ranges from $99/month to $399/month depending on how many credits you need.
4. FindThatLead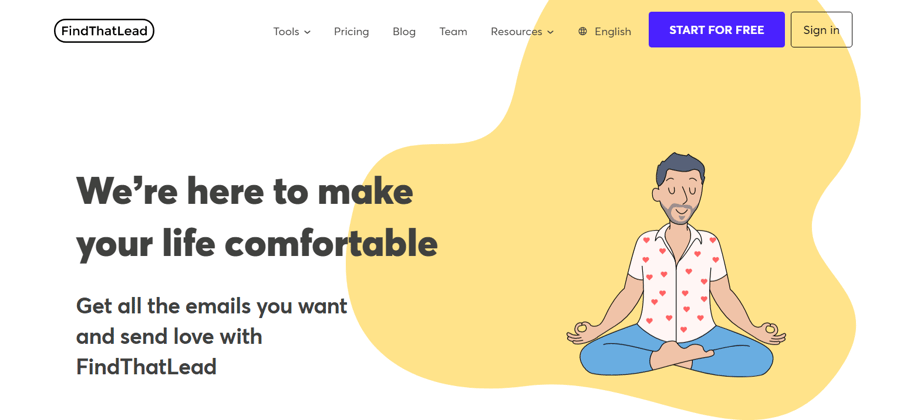 Knowing who your best potential customers are is one thing, but being able to get in touch with them is something entirely different. FindThatLead lets businesses access the contact information of their best leads. With that information, you can use their service to nurture those leads with automated email sequences. FindThatLead uses software that allows you to access contact information from a variety of places, even snapshots of business cards. Once you have that information, you can add the lead to your list and begin the relationship!
FindThatLead offers uses a Free plan, which most use to test out the service. For access to more features and more monthly "credits", which can be used for leads, you'll need to upgrade to a paid plan. Pricing can range from $49/month for the Growth plan to $399/month for the Suite plan.
5. ContactOut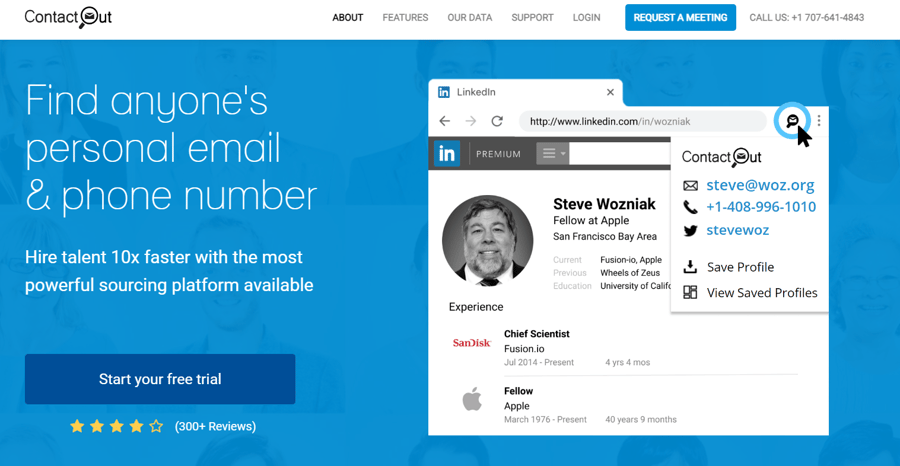 Whether you're looking for leads for your business, or your next great hire, ContactOut can help. Once you find a potential lead on LinkedIn or GitHub, you can use ContactOut to get the contact information you need to get in touch with them quickly. This lead generation tool also allows you to keep track of all of your contacts by organizing them into folders. These folders can also be easily shared between your team members so that everyone can have a look at who you're getting in touch with.
Another benefit of ContactOut is that you can use it to reach out to multiple leads simultaneously. And, when they respond, you can have automated messages ready to go, making sure that your communication is streamlined and efficient. You can easily add ContactOut to your browser using their Chrome Extension as well.
With ContactOut, you'll have access to a 30-day free trial. After this, you'll need to sign up for a paid plan, which start at $19/month but may be up for negotiation.
6. OutreachPlus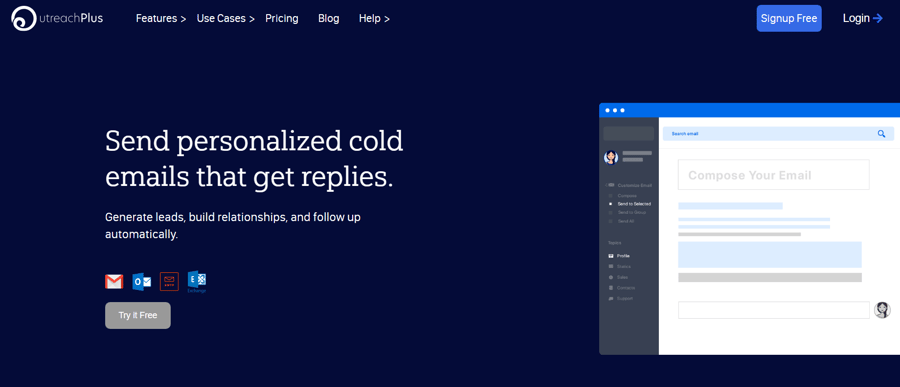 When lead capturing, it's crucial that you know who your target audience is. Once you know the characteristics and traits of your best leads, you can duplicate your efforts in order to find more quality leads. OutreachPlus is a great tool for lead generation because it gives businesses the ability to gain insight into the behavior of potential leads. Then, using that information, businesses can use OutreachPlus to send custom emails that get noticed. And if writing email sequences isn't your strong point, OutreachPlus can help with its Campaign Wizard tool. Taking you through the email creation process step by step, this helpful feature allows businesses to quickly create effective email campaigns to send to their lists.
You can start using OutreachPlus with a free 14-day trial. After the trial ends, you can use their Free plan and have access to limited features and contacts. You also have the option to sign up for a paid plan, with pricing ranging from $19/month to $79/month.
7. Lemlist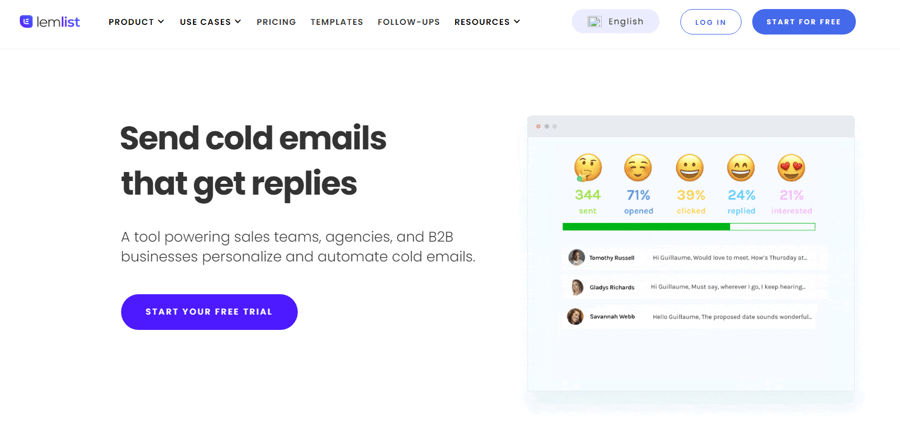 In order to generate quality leads that convert into sales, businesses need to have a firm grasp on what it takes to develop effective email campaigns. Lemlist helps by giving businesses the ability to create highly customized emails that allow messages to be personalized and, therefore, more likely to elicit a response. Additionally, Lemlist gives businesses the ability to analyze how emails are received and which leads on a list are engaging.
Businesses can trial Lemlist for free for 14 days before paying the monthly fee, which starts at $29/month.
8. Autoklose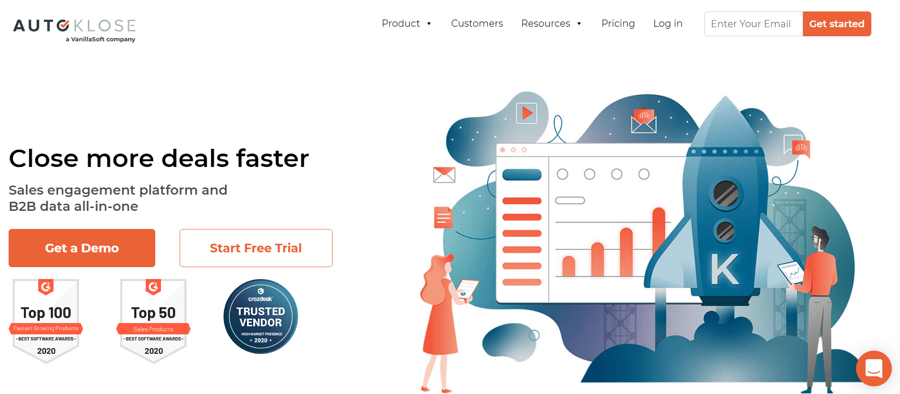 Designed to help businesses automate the way they close sales, Autoklose gives businesses the ability to not only find potential customers, but also to engage with them through emails. And if you're looking to grow your list, Autoklose can help by giving you access to a variety of verified leads, specifically for B2B businesses.
To test out Autoklose and see if it's right for your business, you can sign up for the 14-day free trial. Once the trial ends, you can sign up for a paid plan – pricing starts at $49.99/month for the Starter plan. Enterprise level businesses can get a custom quote for pricing as well.
9. Docsify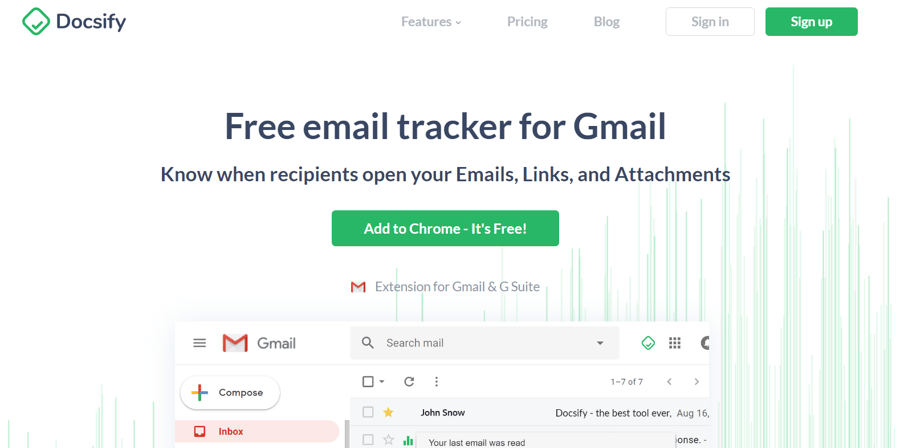 If your business uses Gmail to message its list, then Docsify is a smart lead generation tool to consider. By providing you with information about which people on your list opened your email and which engaged with links, Docsify allows you to better nurture the right leads. This tool even helps segment your list into active, quality leads and those who potentially aren't worth your business's time. Another amazing feature of Docsify is that you can actually "unsend" emails, which means mistakes and errors caught after you hit send can be corrected before your audience sees them.
Docsify offers a free 14-day trial to test out their tool. After the trial, you can sign up for a paid plan, starting at $4/month (billed as $49/year).
10. HelloBar

Want to create custom messages that can be delivered to everyone who visits your website? HelloBar can help. An easy tool to use in order to nurture leads, HelloBar also allows you to create promotions for social media platforms, like Facebook and Instagram.
You can use HelloBar for free forever using their Starter plan – however, you will be limited to 5,000 views per month, 10 popups, basic design features, 1 live test, and no support. To remove these limitations (and HelloBar branding), you can upgrade to a paid plan. Pricing starts at $29/month.
11. OptinMonster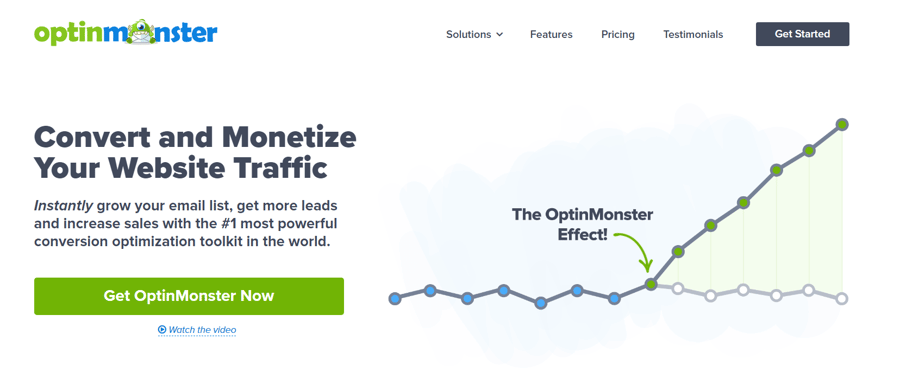 By connecting to the most popular CRM platforms for businesses, OptinMonster gives companies the ability to build their lists, which results in higher conversions. OptinMonster includes features that allow you to target specific pages of your website, as well as tools that keep the attention of visitors who are about to leave your website. Other helpful features include "on-site retargeting", which allows your website to recognize visitors who have visited your pages before, offering them custom deals.
Pricing starts at $14/month for the Basic plan (when billed annually). They also offer a 14-day money back guarantee, so if you're unhappy with the service or if it's not a good fit for your business, it comes at no risk to you.
12. Poptin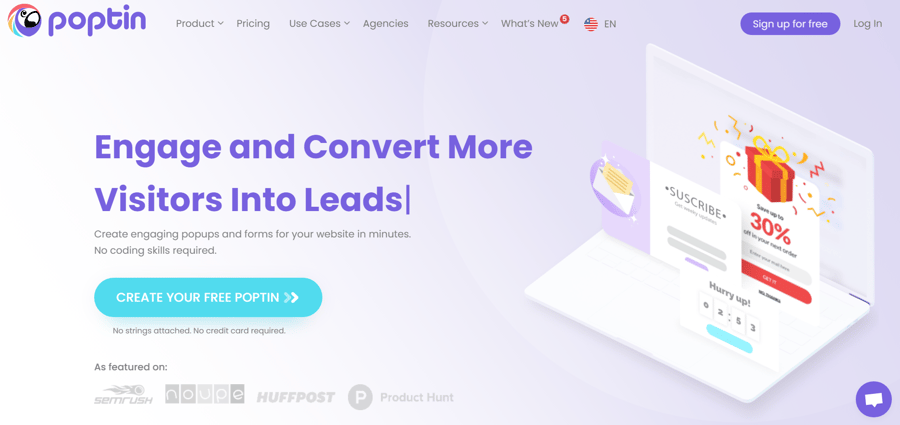 Pop-up windows are a great way to collect emails from your visitors, as well as notify them of special offers and more. Poptin helps businesses, including bloggers, create effective pop-ups that will improve engagement on websites. Poptin also analyzes the behavior of your website's visitors, which can help you design more effective offers that convert. And, thankfully, no coding skills are required to use Poptin.
Poptin offers a free plan that limits users to 1,000 monthly visitors and 1 domain. To surpass these limits and add more functionality, you can sign up for a paid plan starting at $19/month.
13. HubSpot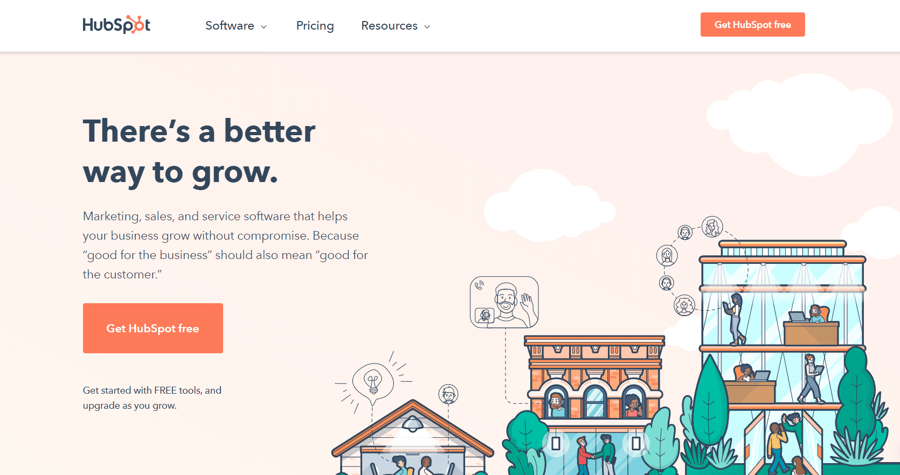 A great way to increase traffic to your website, HubSpot allows businesses to easily develop landing pages and more. By helping you find the best quality leads, Hubspot gives businesses the tools they need to make more sales, including access to a marketing hub, sales hub, and customer service software.
HubSpot's services include a wide range of free tools, ranging from CRM and sales to marketing and customer service. For more features than what the free tools offer, you can sign up for a paid plan for any one of their hubs.
14. Zapier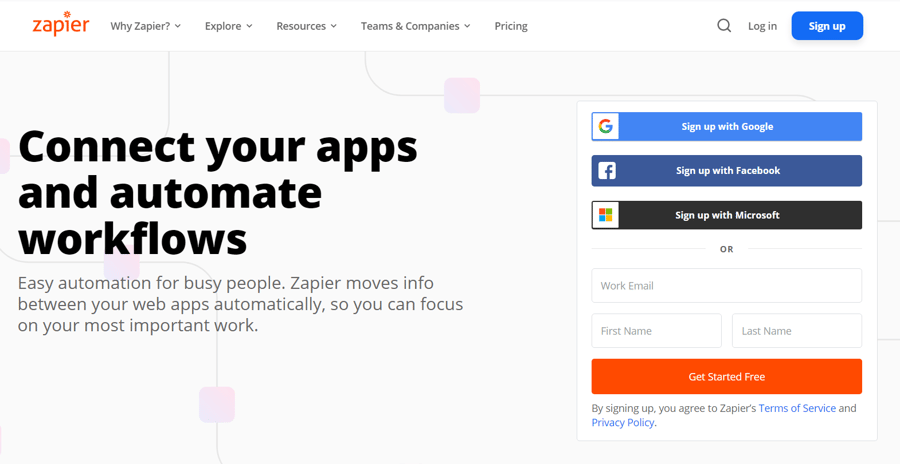 Want to streamline your business's day-to-day tasks? Zapier automatically connects all of the apps your business uses so that you can cut out steps and make your systems more efficient.
While not exclusively a lead generation tool, Zapier's powerful automation abilities can aid tremendously in generating leads. With Zapier, you can save leads from a web form to an email list, push email leads to your CRM, send custom follow up emails to new customers, and much more – all automatically.
Zapier has a free plan that includes 100 tasks per month. They also offer paid plans if you'd like more monthly tasks and features – pricing starts at $19.99/month.
15. Limecall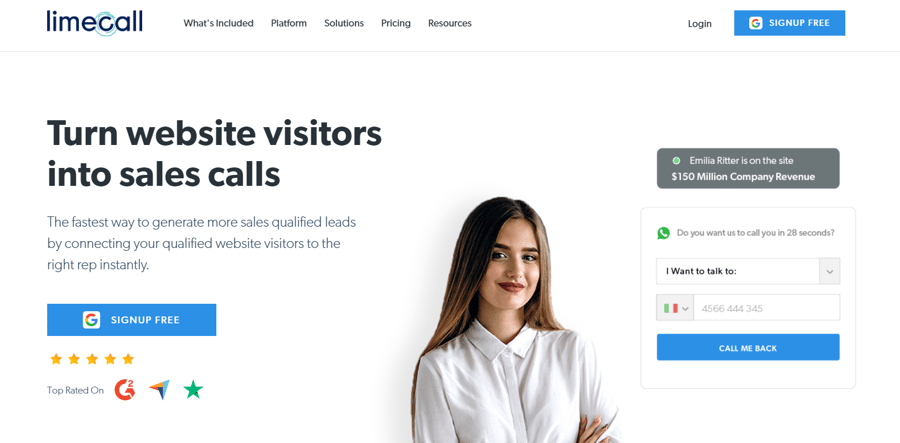 If getting on the phone with leads is a critical part of closing sales, then Limecall is a great lead generation tool for your business. As callback software, Limecall allows you to create personalized conversations for your prospects, which are then delivered by Limecall's highly trained employees – available 24/7.
Limecall offers a free plan with limited functionality. For more features and less limits, you can sign up for a paid plan. To determine pricing for your business, you can contact their sales team.
Conclusion
Choosing the right lead generation tool for your business can mean the difference between no growth and exponential growth. In the landscape of eCommerce, it's hard to stand out among your competition – with an online lead generation tool, that task becomes much easier. Compare the tools in this list to your business needs and pick the right solution for you!