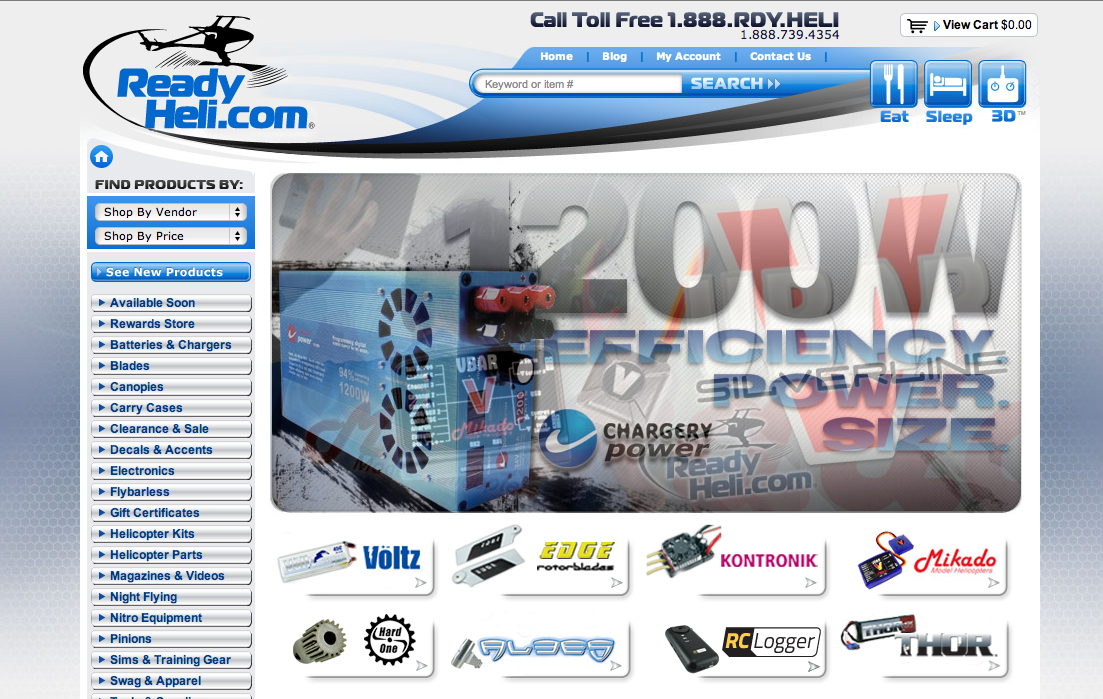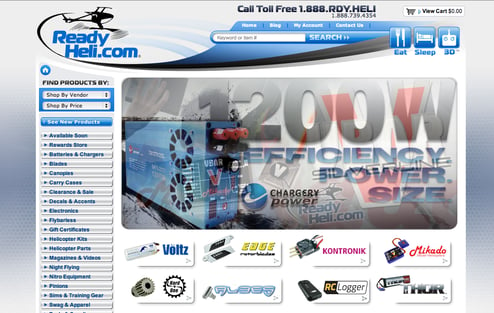 ReadyHeli doesn't regret switching from its previous shopping cart to 3dcart, according to one of the men behind the website's online store. He spoke about the experience in a case study now available at 3dcart's website.
"One of the biggest problems we had with our previous software was customer service," explains Joe M., marketing director for ReadyHeli. "We waited days—sometimes weeks—for responses to simple questions. Sometimes we didn't get an answer at all."
Joe decided that the software was too costly for bandwidth and unreliable in terms of uptime. In contrast, 3dcart offered competitive pricing that eased budget concerns by 50 percent and a dedicated server that improved uptime.
3dcart had one more distinct advantage over the other cart: a strong customer support lifeline. In the last two years, the company has opened up its service channels to include 24/7 phone support, customer forums, live chat, email help and a knowledge base with plenty of tips and tricks.
ReadyHeli found other great reasons why the switch to 3dcart helped their business, including:
Social Marketing: Simplified: ReadyHeli takes advantage of all aspects of 3dcart's suite of social media tools, including the built-in Facebook store generator.
Strong Analytics & Reporting: Joe cites 3dcart's data collection and reporting system as a strong tool for capturing information on shoppers. The ReadyHeli team has the data they need at their fingertips as soon as they need it.
Differentiation Through Rewards: Rather than discounts, ReadyHeli treats customers to a point system for rewards—a standard feature with 3dcart. Competitors get a flood of business offering a flat, time-sensitive discount (e.g. 10% off) while ReadyHeli finds success with incentives that can be used anytime, ensuring discounted purchases are spread over a longer period of time.
Customer Relationship Management: 3dcart's CRM bridges communication with customers, logging support tickets on which Joe and his team can follow up. It helps curb the consistent influx of phone calls that the small company would otherwise receive.
To read the full case study, visit https://www.3dcart.com/ecommerce-case-studies.html.